Monday, December 2
Our first day in Australia was spent driving along
the Great Ocean Road to the Twelve Apostles.
Here we see Larry standing on the sand dunes
overlooking the Southern Ocean west of Melbourne.
-------------
Remember, to see the next picture, you can click on this one.
Or you can pick from any of the next fifteen below.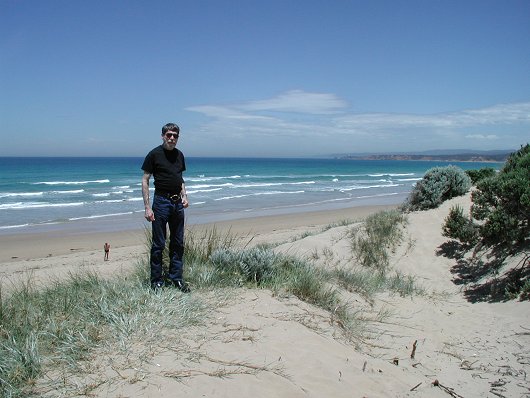 [ Australia Trip ]
(Return to beginning of this slide show.)
[ Bill & Larry's Adventures - Overseas Archive ]
(Leave this slide show and go to "Overseas" archived entries.)
[ Bill & Larry's Adventures ]
(Leave this slide show and go to our most recent entries.)