A St. Patrick's Day Hike up Twin Peaks
Part 1 of 2

Bill and Scott Nagel about to ascend the North Peak
March 17, 2004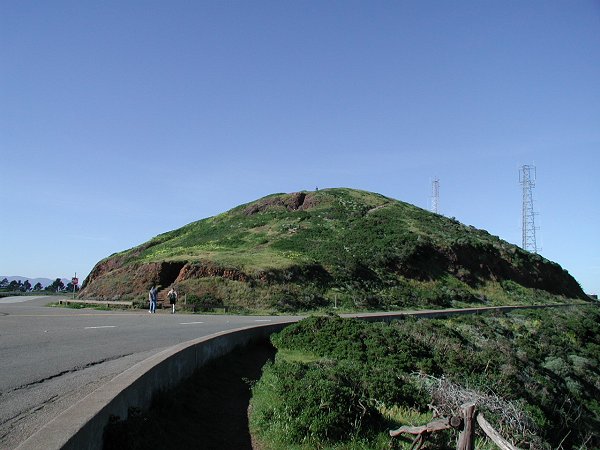 Scott and Bill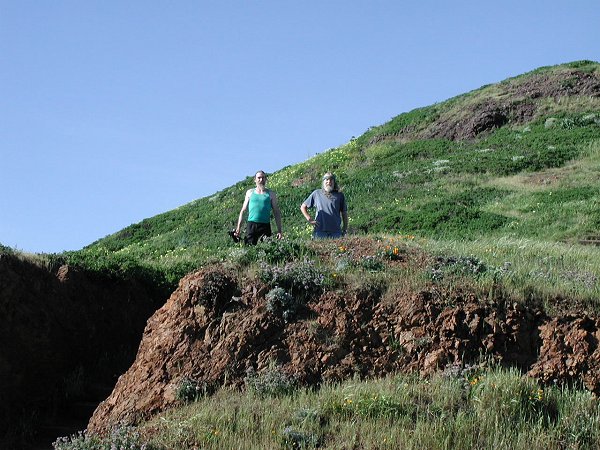 Scott holding his altimeter - his telescope is at his feet.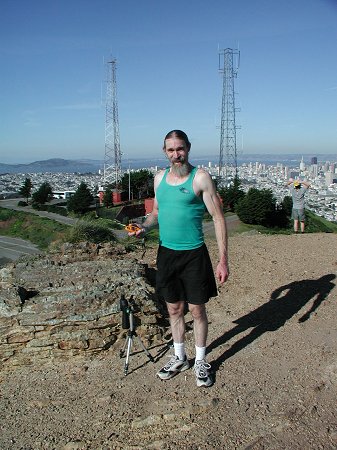 Scott and Bill, and Twin Peaks also,
are sporting their St. Patrick's Day green.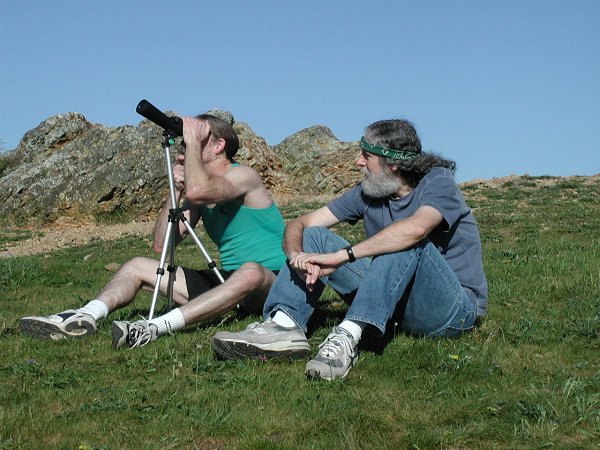 Douglas iris in bloom on Scott's right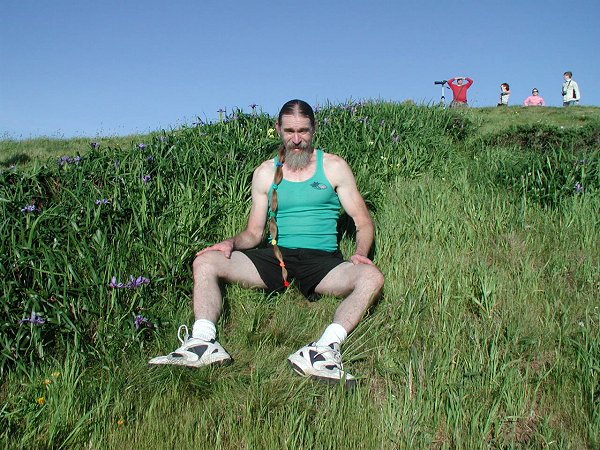 That is not a snake in the iris, it's Scott's ponytail!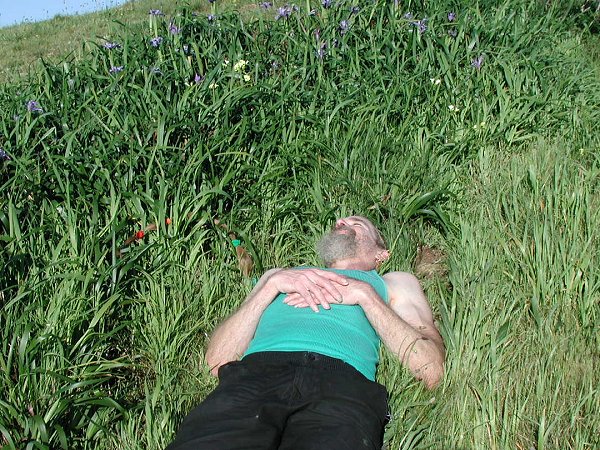 Scott can wrap his ponytail around his neck
and still have a foot left over!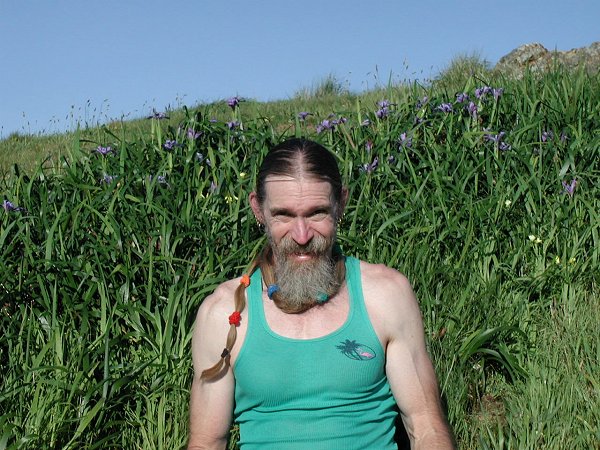 [ Bill & Larry's Adventures - "San Francisco - 2003-2005" Archive ]
(Leave these photos and go to "San Francisco - 2003-2005" archived entries.)
[ Bill & Larry's Adventures ]
(Leave these photos and go to our most recent entries.)