Around Home, San Francisco and the Bay Area
2013
Page 3

May 10 - Bill out on one of his daily walks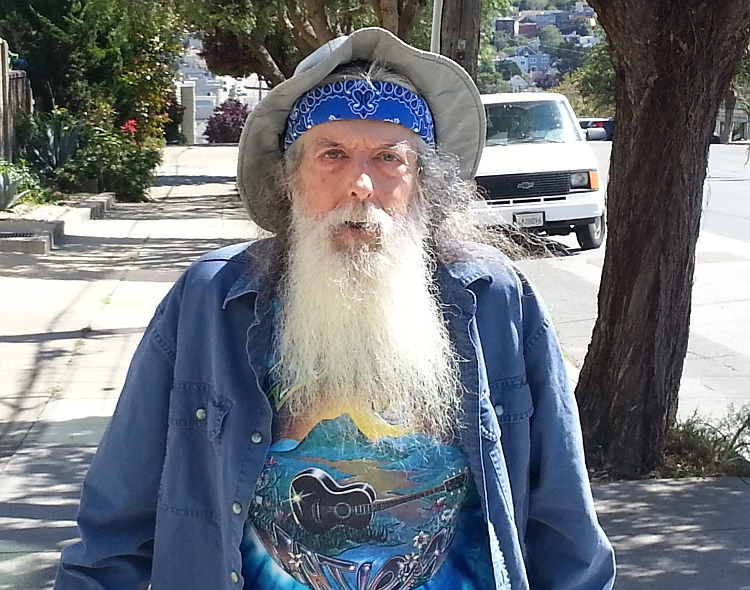 May 14 - We visited Ken Gourley at the nursing home where he is a chef so
that we could check out the beautiful rose garden that he also takes care of.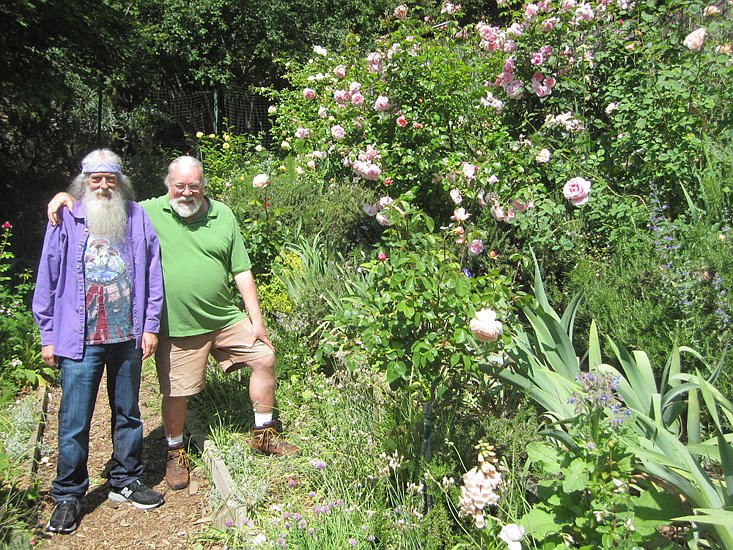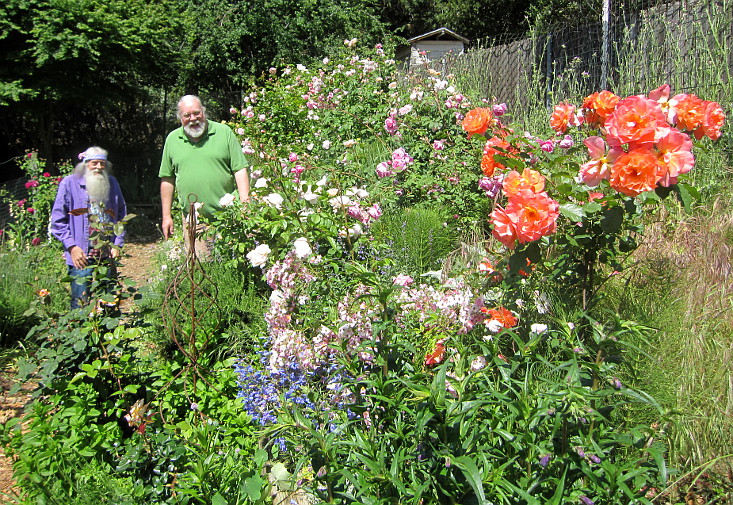 May 19 - Wayne, left, and Paul from Toronto were visiting San Francisco
for a convention, and we got together for a visit. Here we are in the Castro.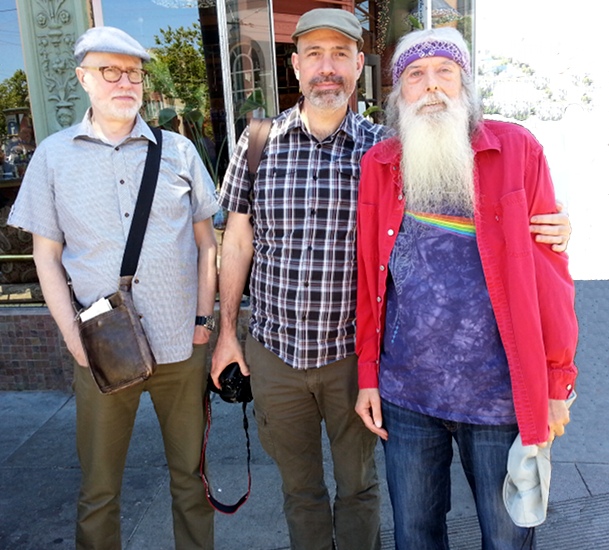 The four of us stopped to listen to the San Francisco Gay
Freedom Band that was performing at Jane Warner Park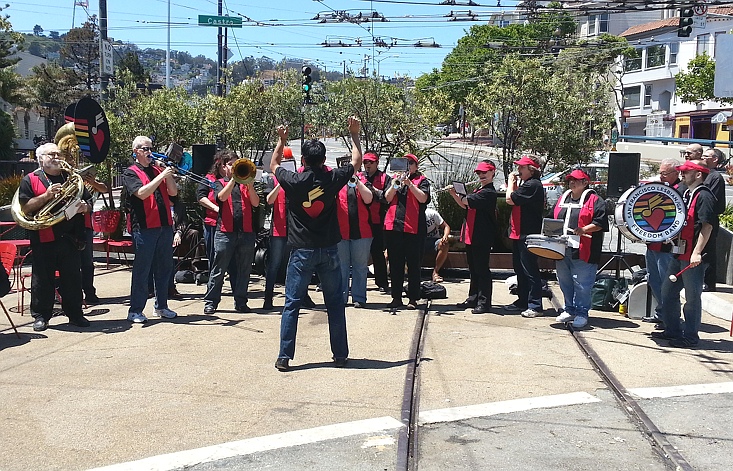 Next we met Carlos Diaz and Morris Fung for lunch at Toast in Noe Valley
l to r: Carlos, Paul, and Wayne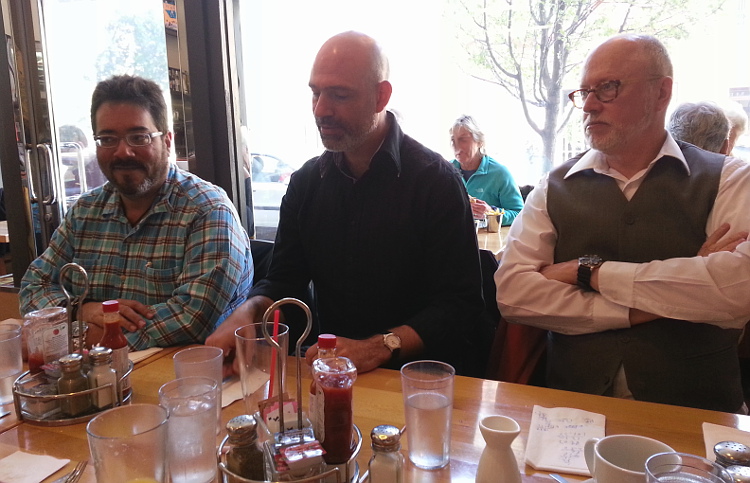 Bill and Morris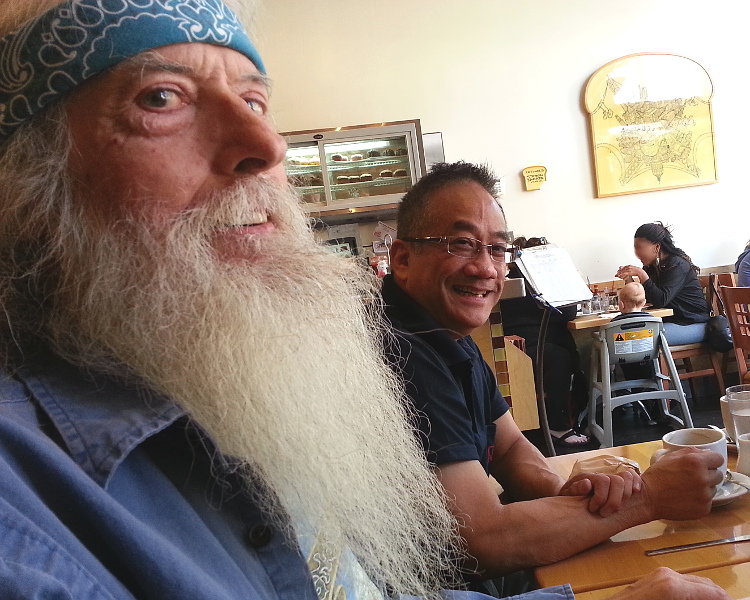 June 7 - Our hydrangeas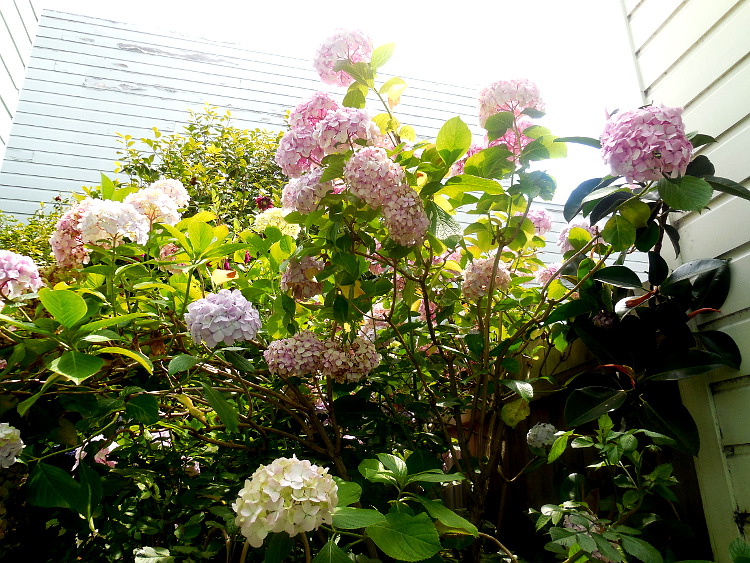 June 10 - Our living room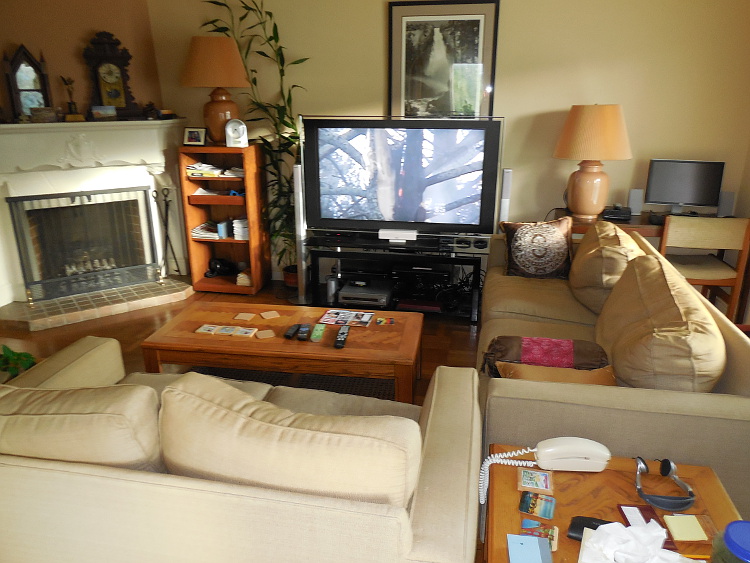 June 15 - Another view of our fuschias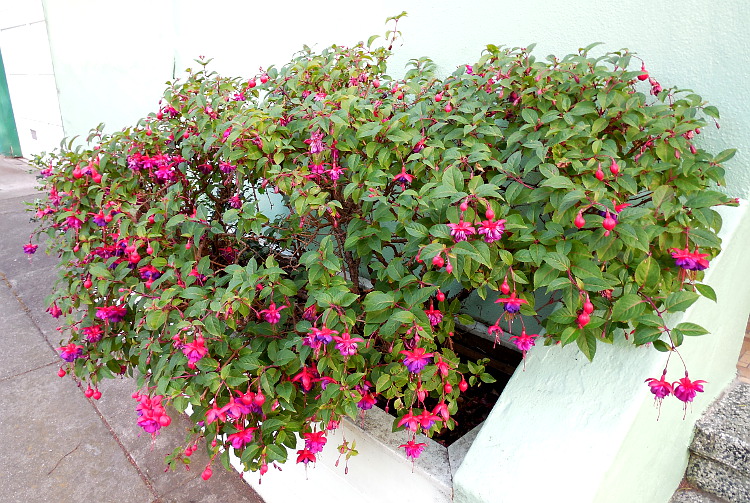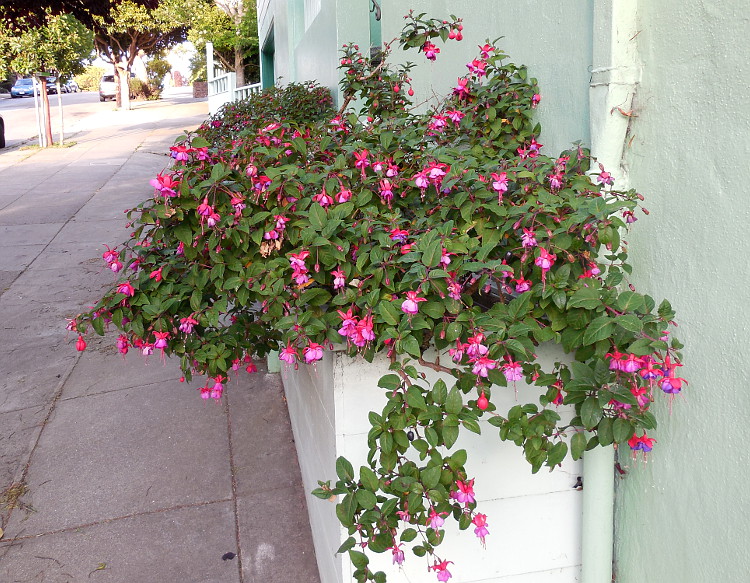 Strawberry and maple trees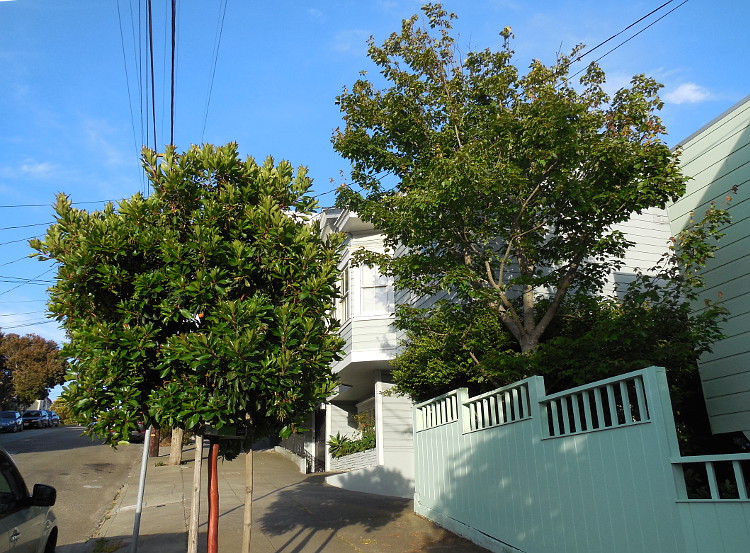 Twin Peaks and Sutro Tower at sunset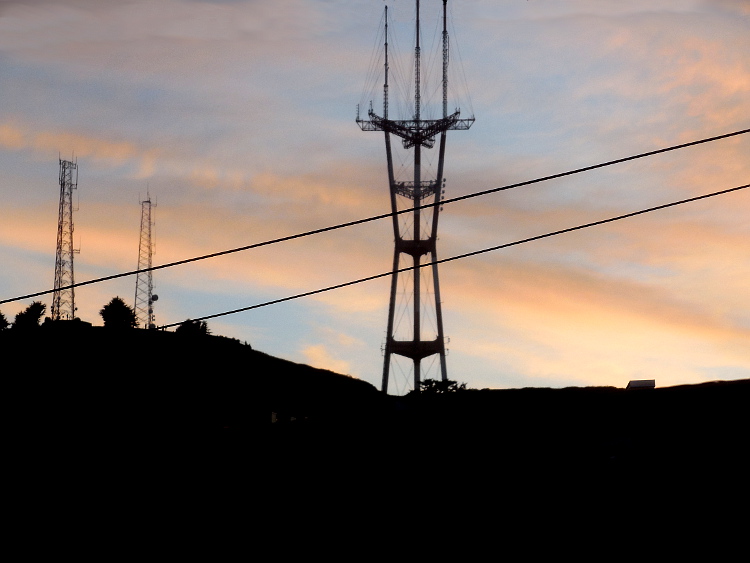 Our home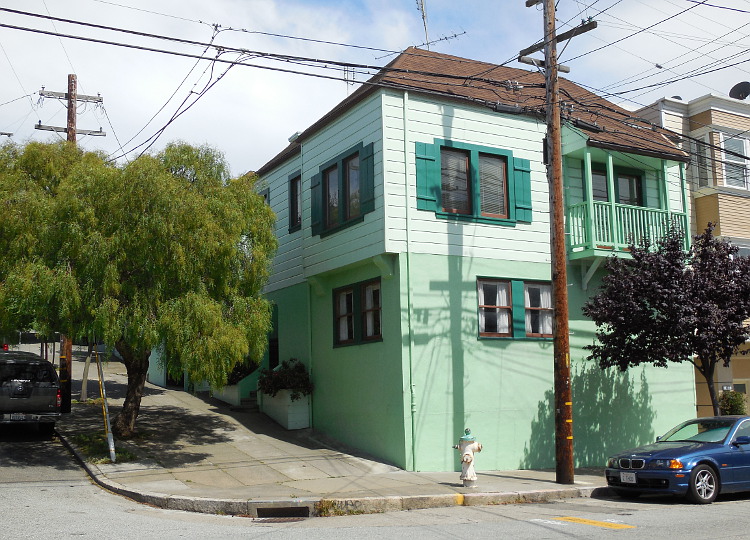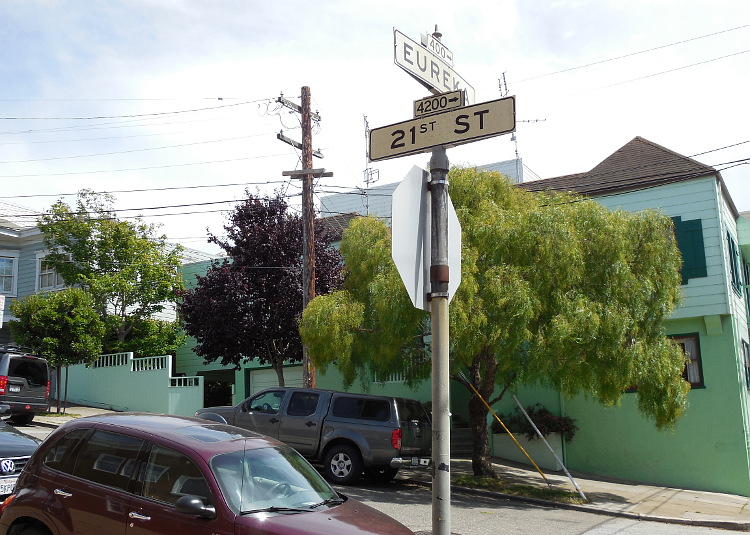 Our plants - but we don't know what they are called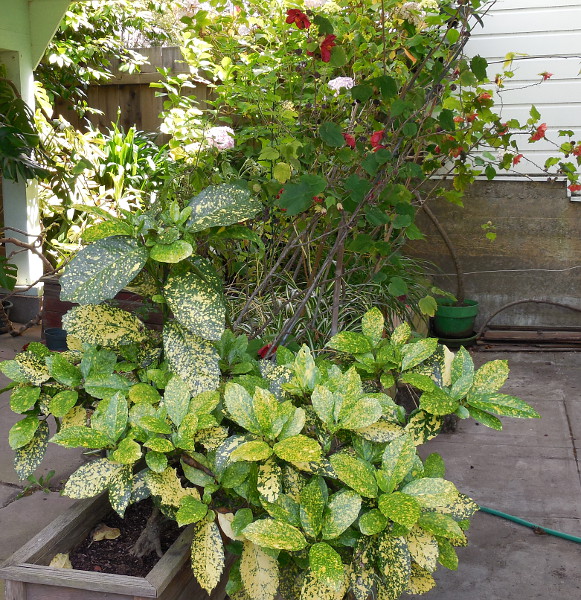 Photos continue on Page 4