Around Home, San Francisco and the Bay Area
2013
Page 4

July - Dahlias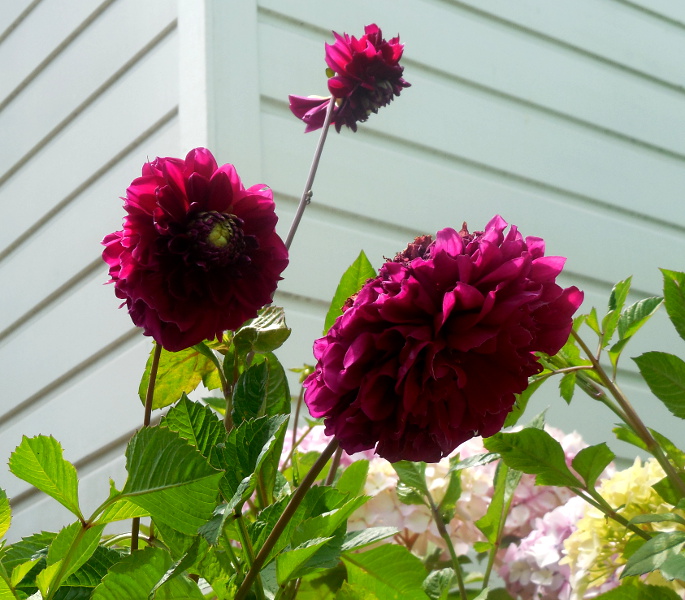 Dahlias among the hygrangeas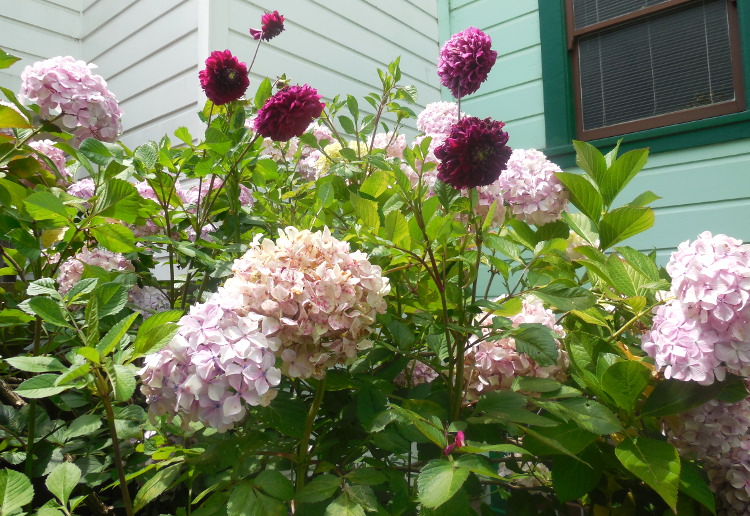 August 7 - Annette Anazalone joined Bill and Larry for a visit to the San Francisco Exploratorium
Museum on Pier 15. These pictures were taken at the back of the museum overlooking the bay.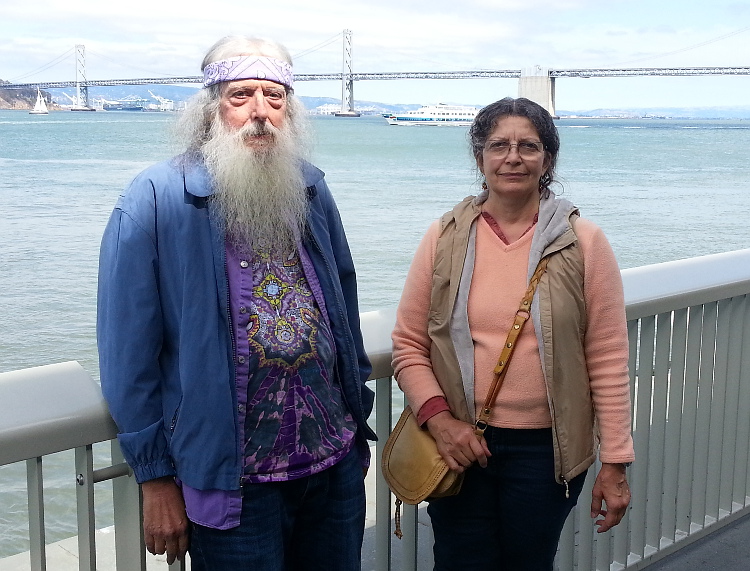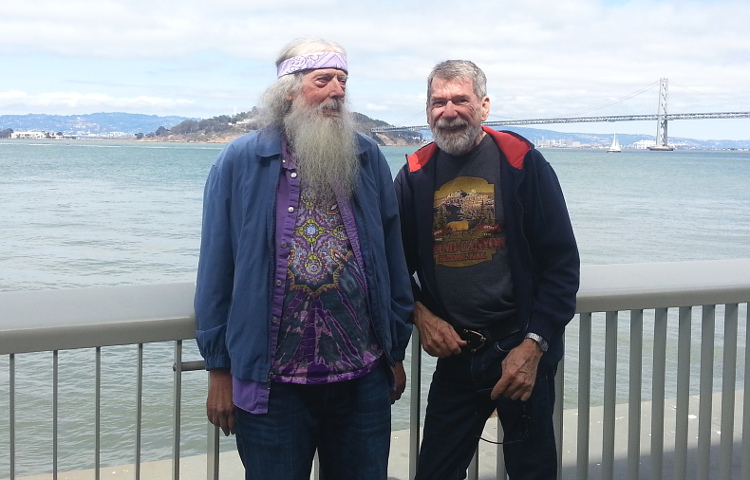 September - A steller jay was taking a bath and getting a drink while Larry was watering the garden.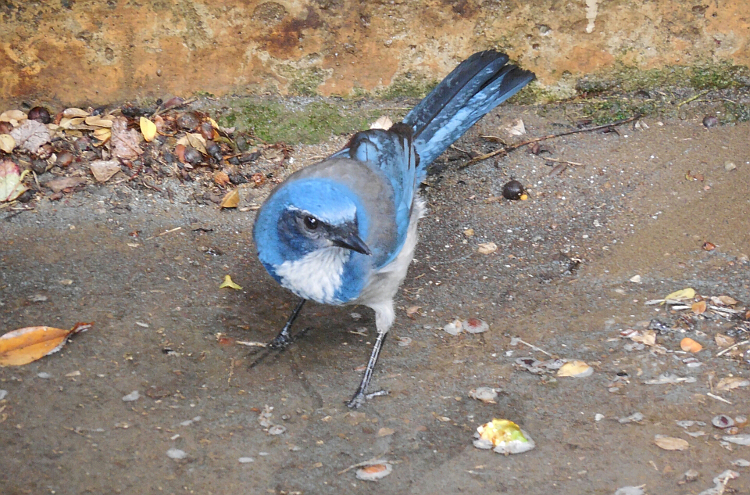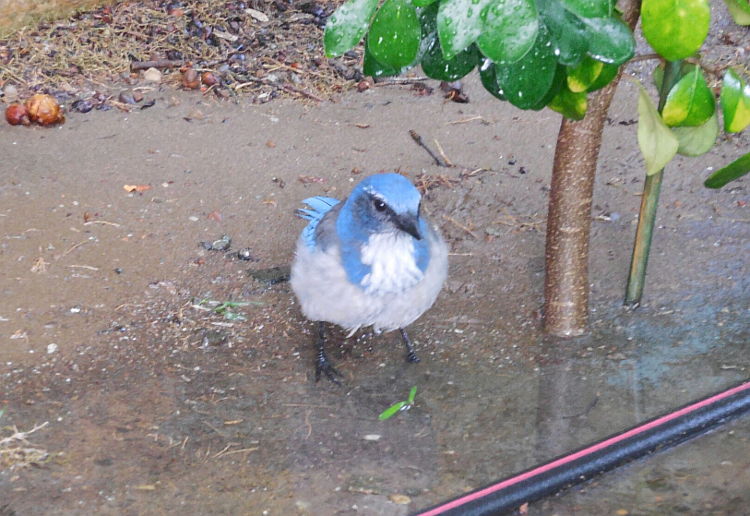 September 17 - Arturo Salazar (left) and Kit Brown's Wedding in San Andreas, California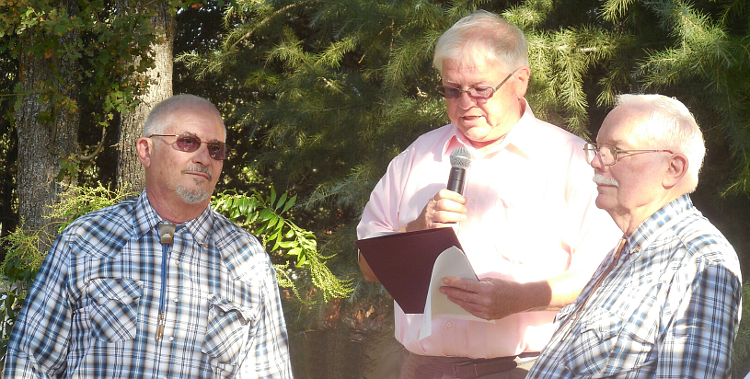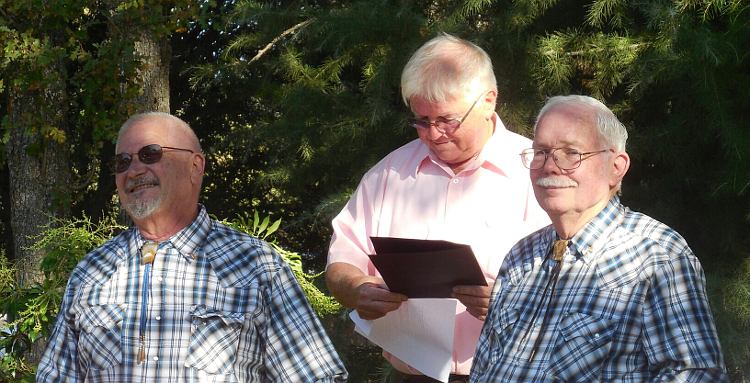 Kit with John Staples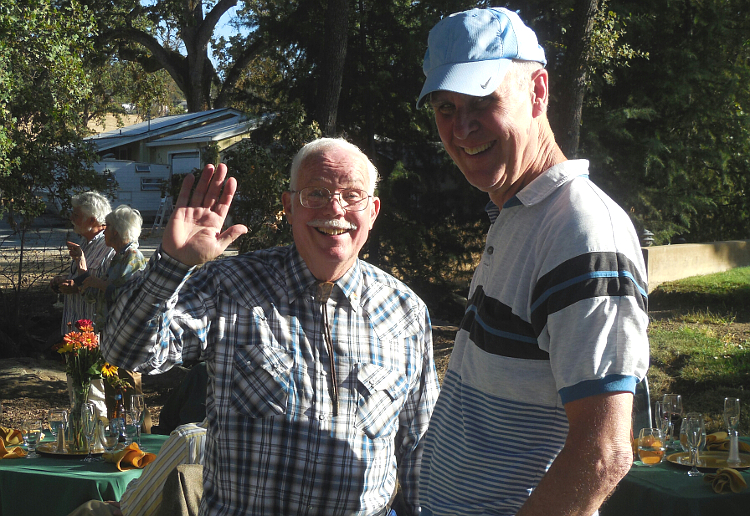 We got new receivers for our Dish TV service. The main DVR is called
the Hopper, and the remote receiver is called the Joey. We later
received this gift of Hopper and Joey from Dish. Aren't they cute?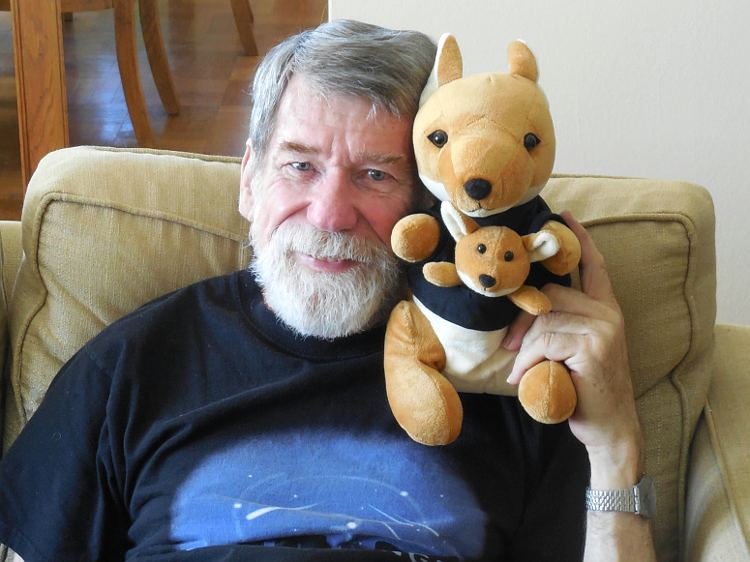 Larry found a new fruit pod on our split-leaf philodendron. It will look like the one in the
second photo when it's ripe. This plant has produced several of these fruit pods over the years.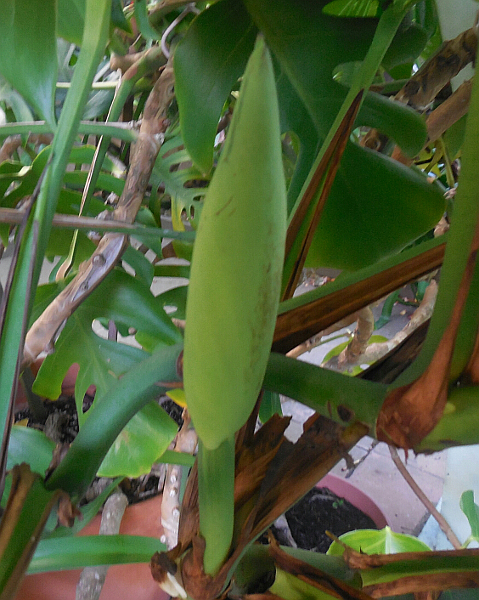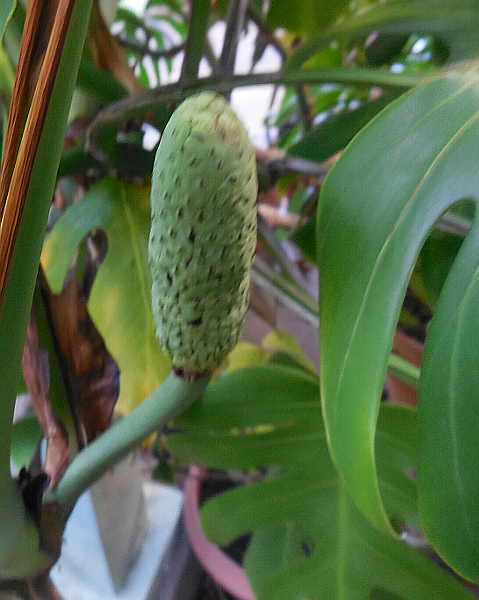 See more pages for 2013:
Folsom Fair Weekend
October Hike At the Golden Gate Bridge with Ken and Mark
Bill's Birthday
Thanksgiving and Christmas