Tree Replanting - May 3, 2008

Here's our new Strawberry Tree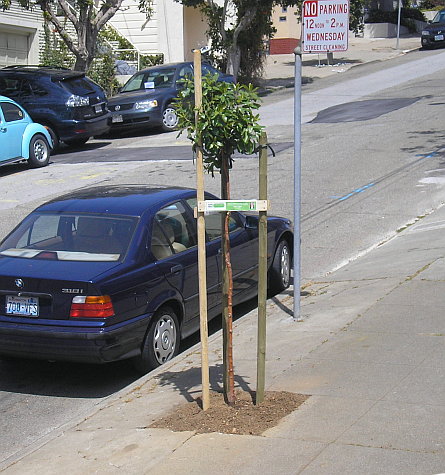 The plastic bucket that the tree came in is now used for watering.
A small hole in the plastic bag in the bucket allows the water to drip
slowly onto the roots of the tree. It gets four buckets of water per week.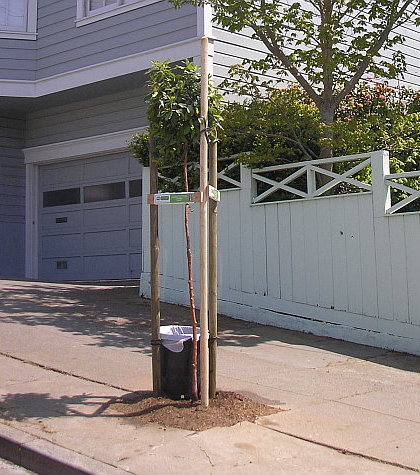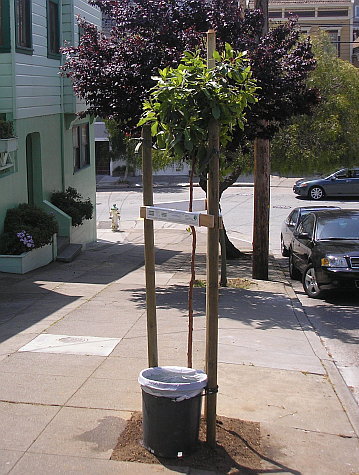 Several have asked what the tree will look like after it grows.
Here's the picture of a Strawberry Tree that's just
a half block away from us down on Eureka Street.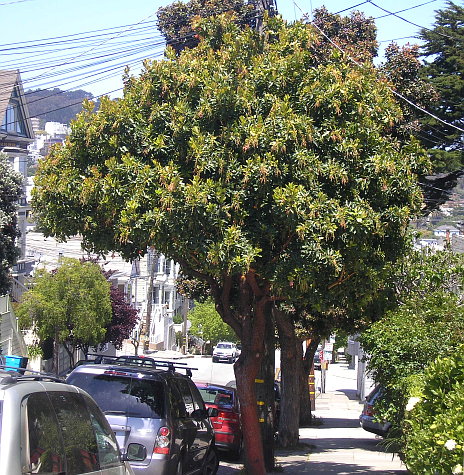 This is a close up shot of the leaves and fruit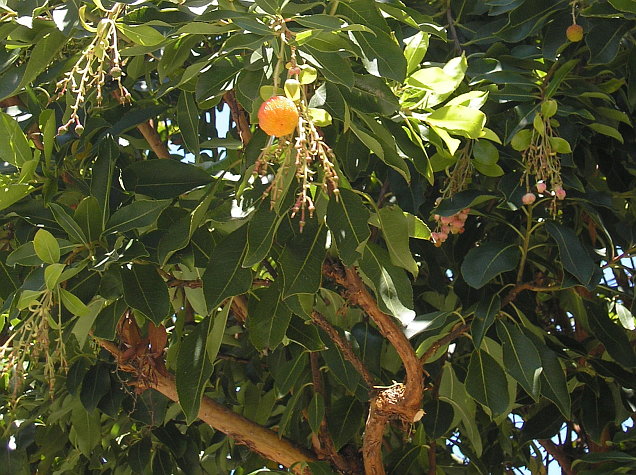 This is a close up shot of the nice looking bark of the tree.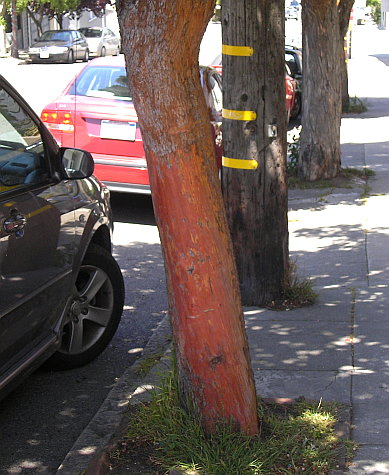 Back to photos of our old pepper tree coming down.

[ Bill & Larry's Adventures - "San Francisco - 2006-2009" Archive ]
(Leave tree photos and go to "San Francisco - 2006-2009" archived entries.)
[ Bill & Larry's Adventures ]
(Leave tree photos and go to our most recent entries.)