Around Home and San Francisco
January to April, 2006
Part 2 of 2
January 26 - the first blossoms on one of our our plum trees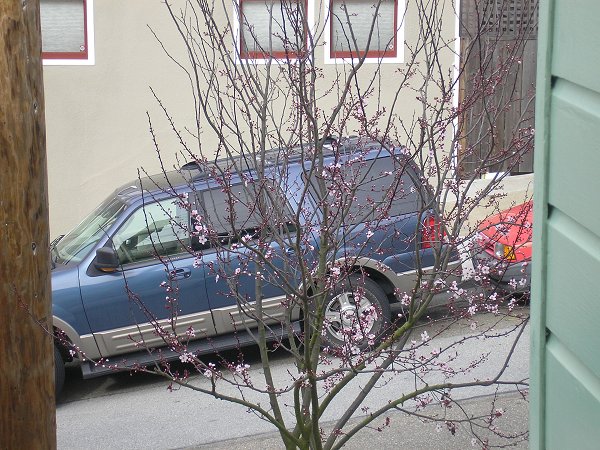 February 2 - the blossoms are now in full bloom on both plum trees.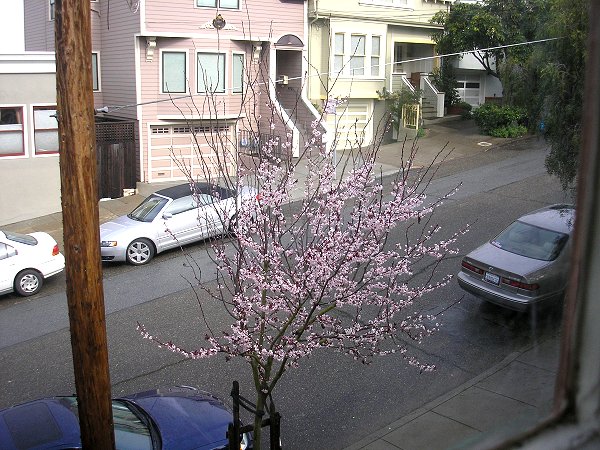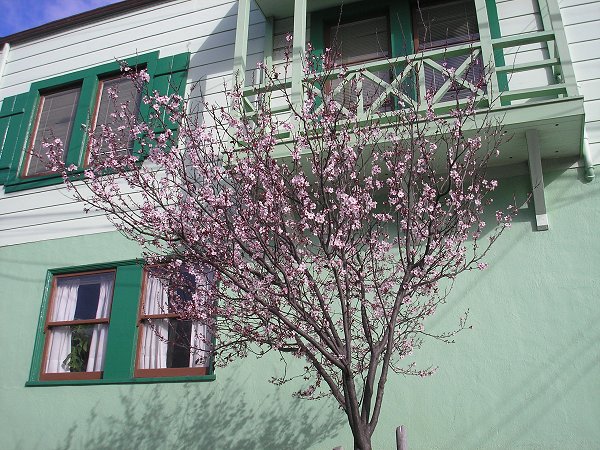 Our backyard tangerine tree gave us lots of fruit this year.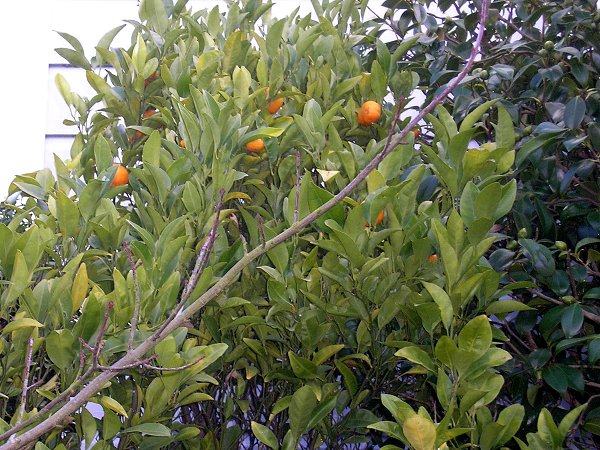 It was very cold in early March, and on March 10th
we got a little snow! This is very rare in San Francisco.
This was shot from our living room window at about 7:30 pm.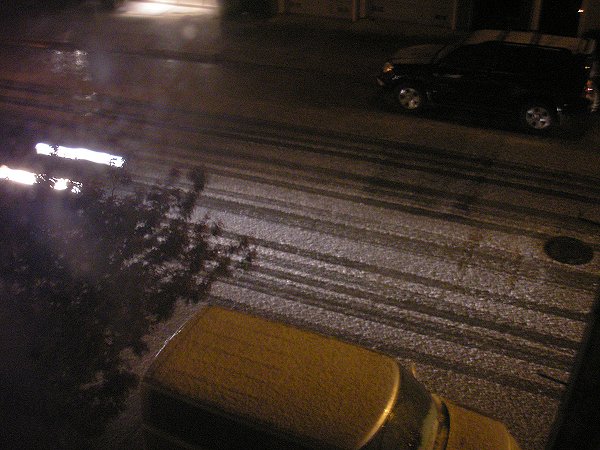 April 11 - One of the camellia bushes in our yard.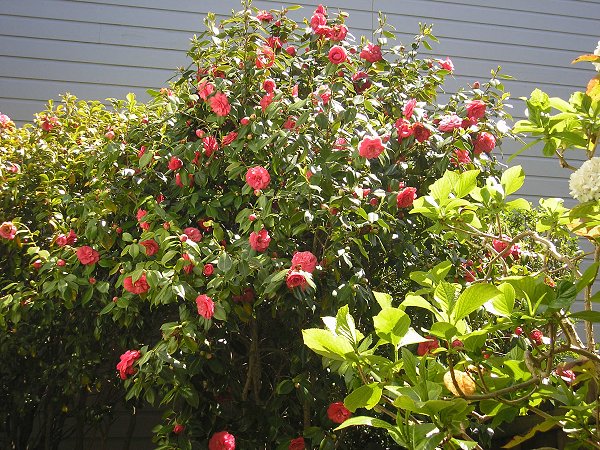 On April 18, San Francisco celebrated the 100th Anniversary of the 1906 Earthquake.
Here are some shots from the parade on Market Street.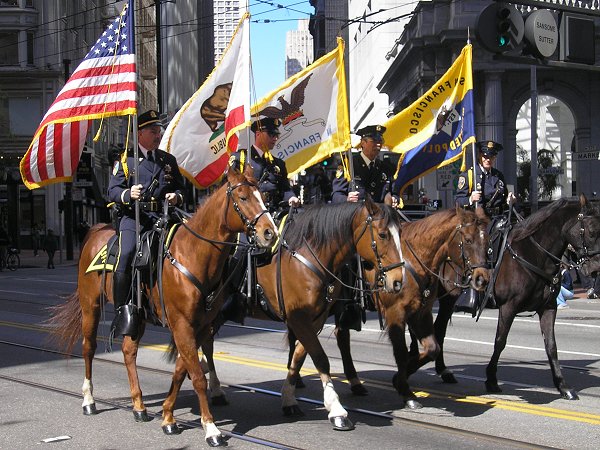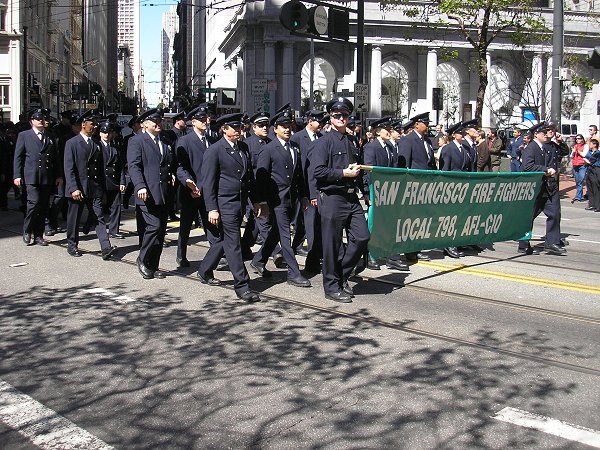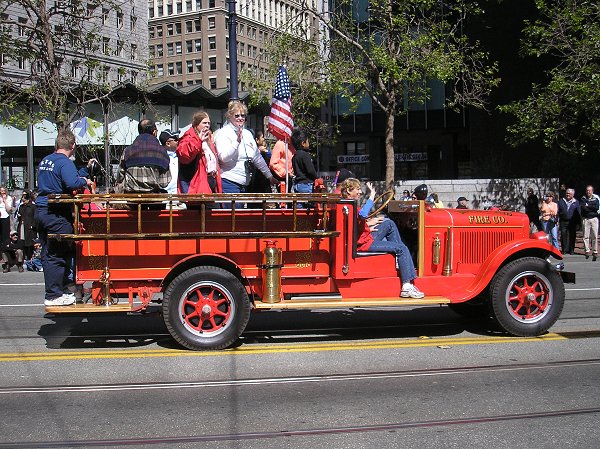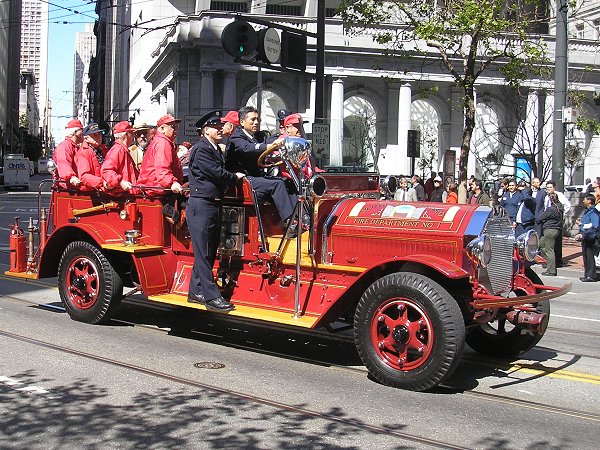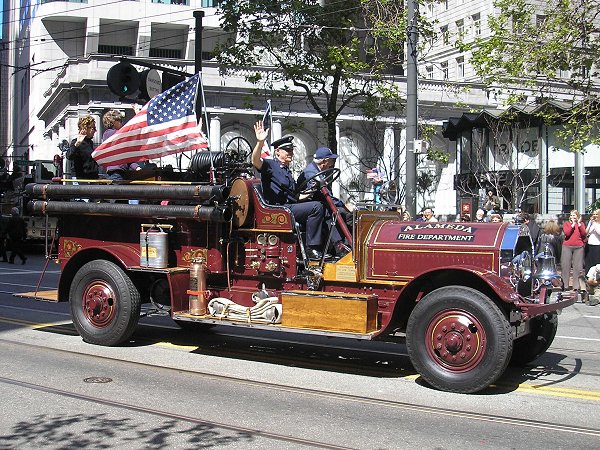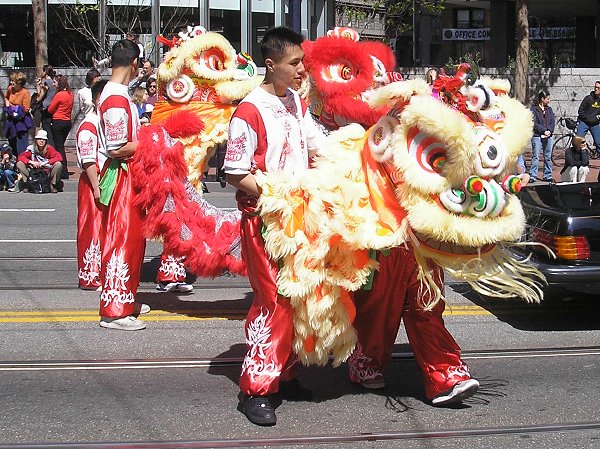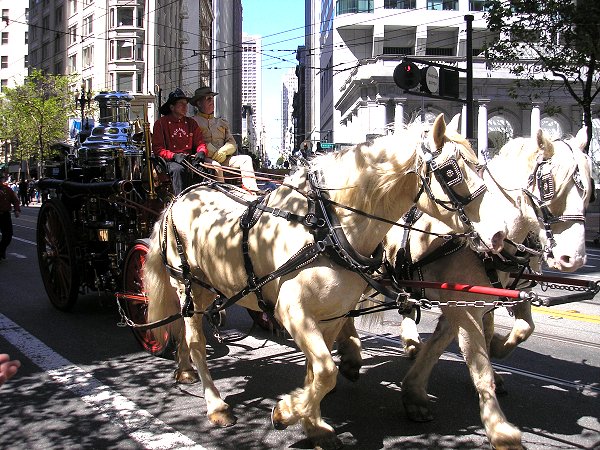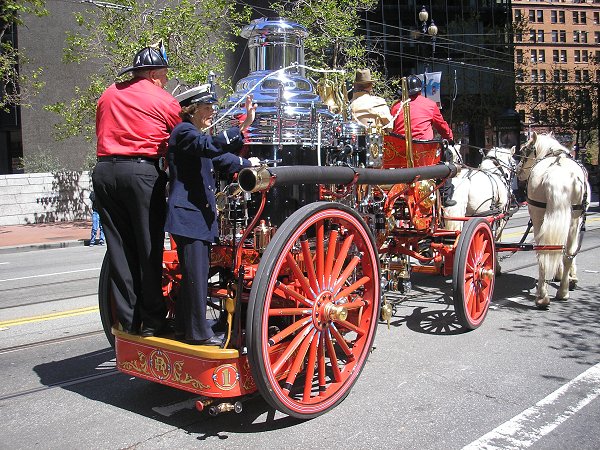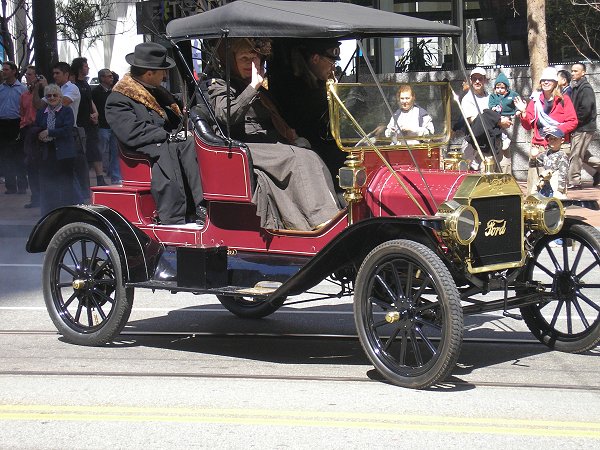 [ Bill & Larry's Adventures - "San Francisco - 2006-2009" Archive ]
(Leave these photos and go to "San Francisco - 2006-2009" archived entries.)
[ Bill & Larry's Adventures ]
(Leave these photos and go to our most recent entries.)