TREES AND GARDEN
September 26, 2005

View of New Hampshire sugar maple in full color,
one of our California Pepper trees and our
miniature roses taken near our front steps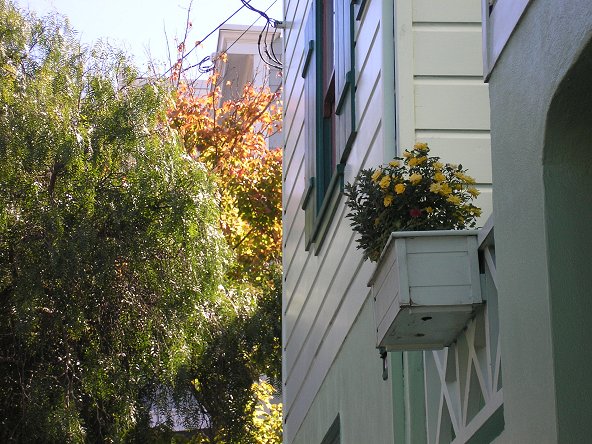 Close up of the sugar maple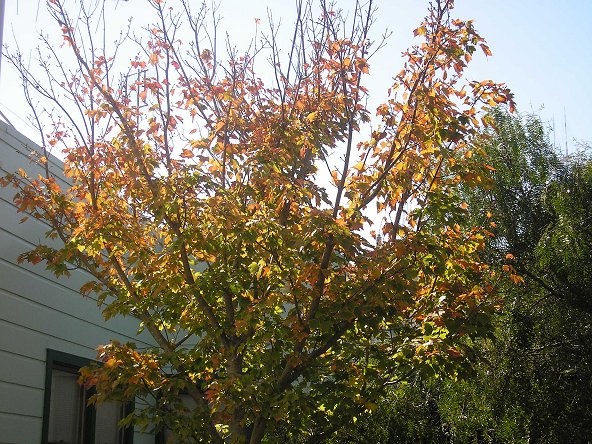 Note how many leaves are already missing from
the top of the tree. The leaves changed
very early this year for some reason.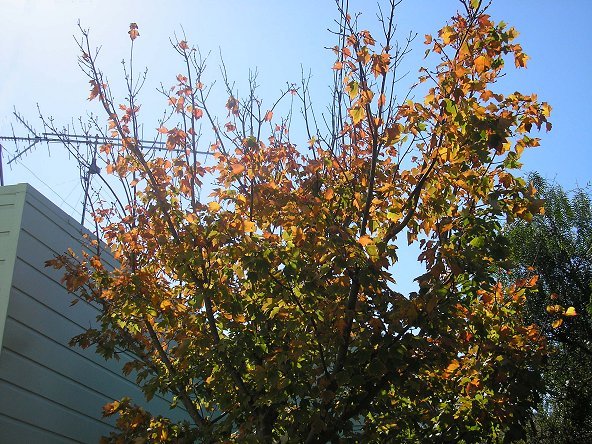 Dahlias, hydrangea and maple tree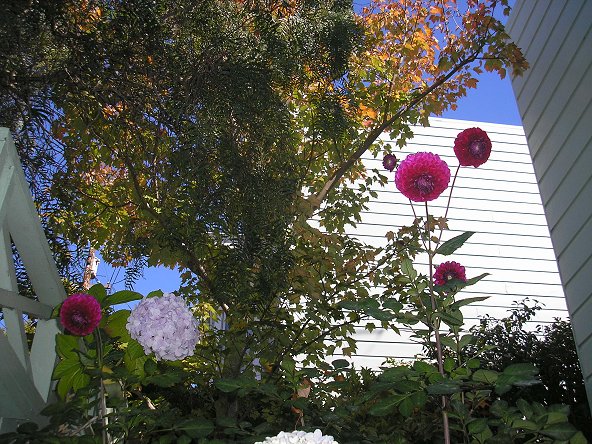 View of the planter boxes and other
plants in our back yard. Note all
of the maple leaves on the ground.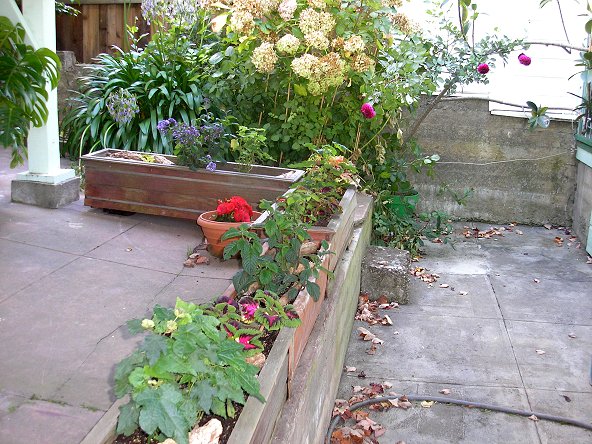 Close up of our box of miniature roses
and the mums that are about to flower.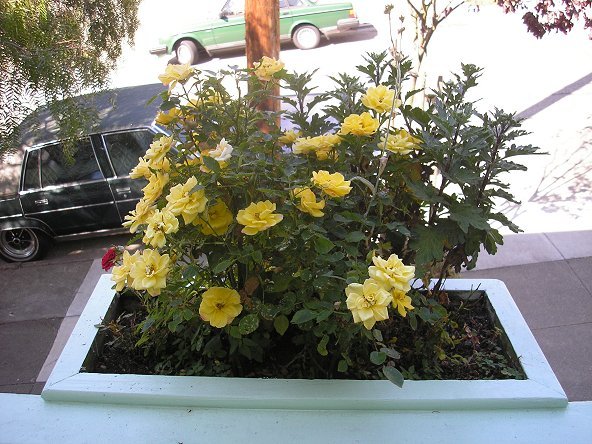 [ Bill & Larry's Adventures - "San Francisco - 2003-2005" Archive ]
(Leave this page and go to "San Francisco - 2003-2005" archived entries.)
[ Bill & Larry's Adventures ]
(Leave this page and go to our most recent entries.)