Images from Fall 2003
Part 2 of 3

Sunset at Twin Peaks - November 23, 2003
Looking northeast. The wide street is Market Street.
Taken from the trail that ascends from near 80 Crestline Drive.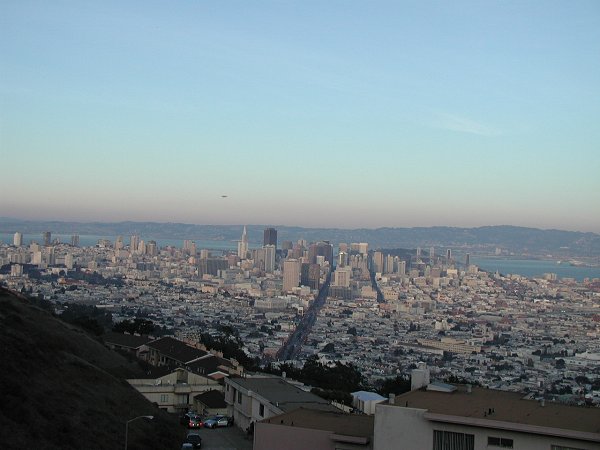 Looking north towards Marin County.
The reddish bridge is the Golden Gate.
Taken from the north Twin Peak (as are all upcoming photos).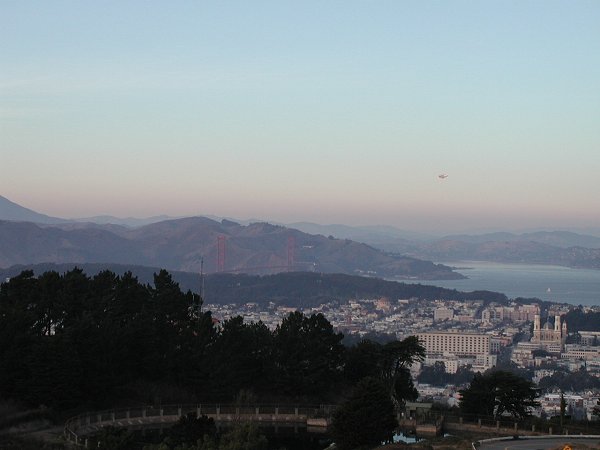 Can you find our home? If you do and click on it,
you will be taken to a web page with photos of it.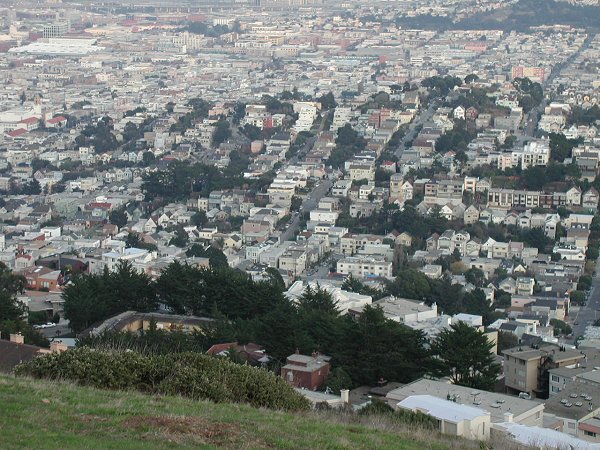 The city communications facility run by the quaintly
named "Department of Electricity". Most antennas are
for police and fire, but there are two ham radio repeaters'
and one FM broadcast station's antennas here, too.
Behind the towers is a well-known vista point for tourists.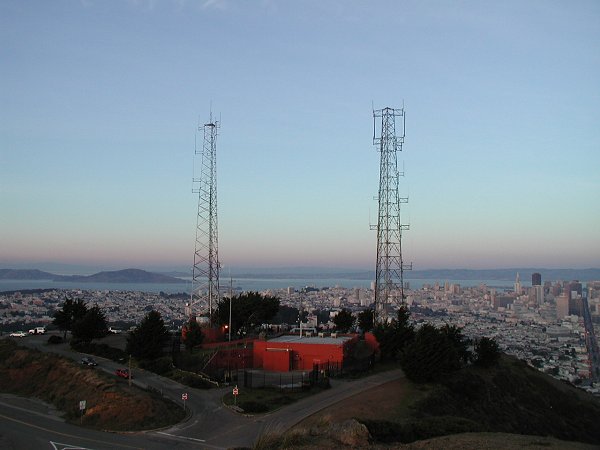 See the clock tower of the Ferry Building at the foot of Market Street?
The bridge you see is the San Francisco Oakland Bay Bridge.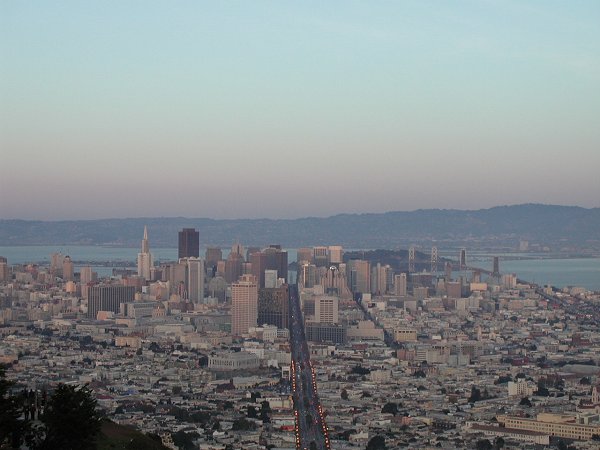 The setting sun bathes the East Bay hills in pink light.
Windows across the bay reflect back blazing points of sunlight.
The mountain on the horizon is Mt. Diablo, thirty miles away.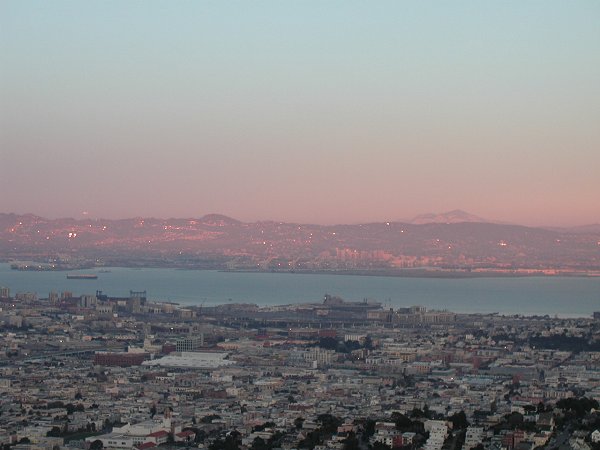 People watching the setting sun.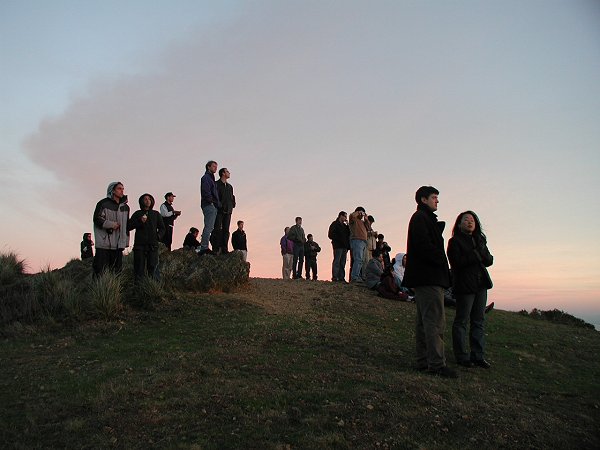 Old Sol sinks into the Pacific.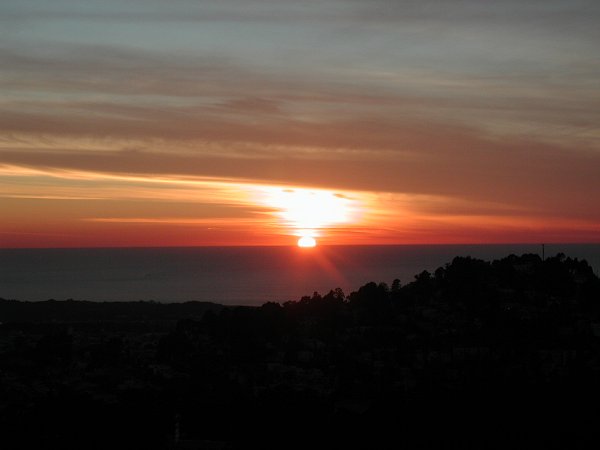 [ Bill & Larry's Adventures - "San Francisco - 2003-2005" Archive ]
(Leave these photos and go to "San Francisco - 2003-2005" archived entries.)
[ Bill & Larry's Adventures ]
(Leave these photos and go to our most recent entries.)