Visit to Lexx and Kevin's New Property
West Point, California
May, 2018
Page 2

Looking down from the deck we find Kevin working on his new flower garden.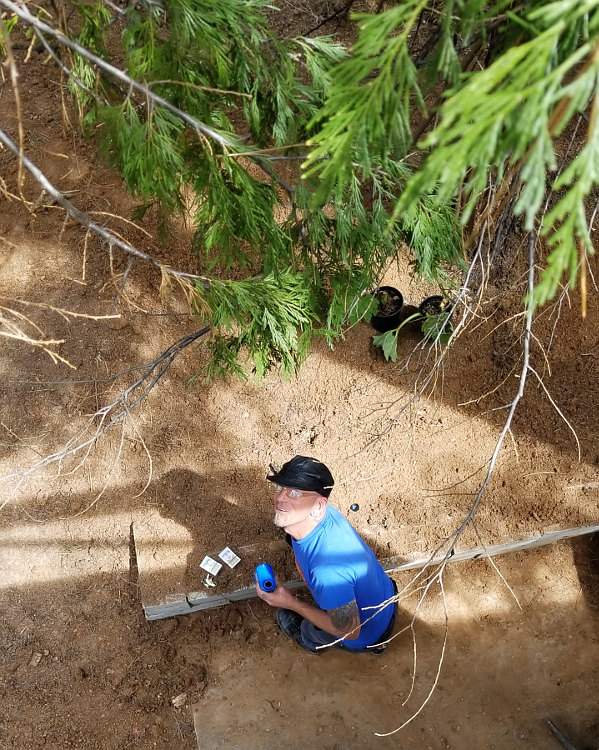 The first plant is in!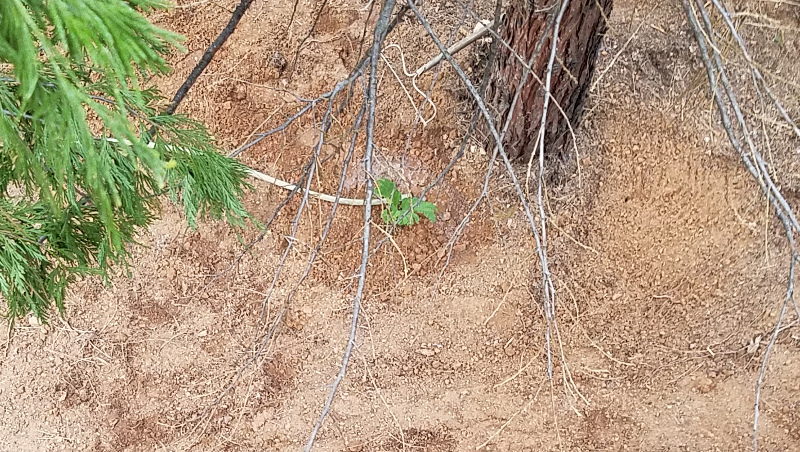 Wild flowers in the meadow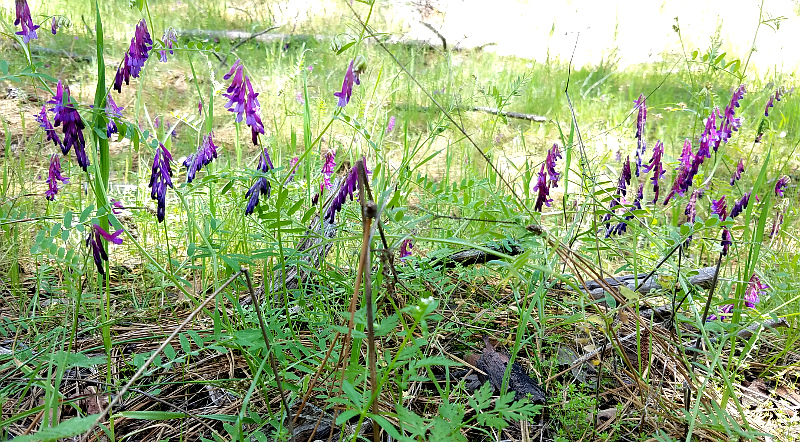 Their land is mostly covered by a huge forest of trees.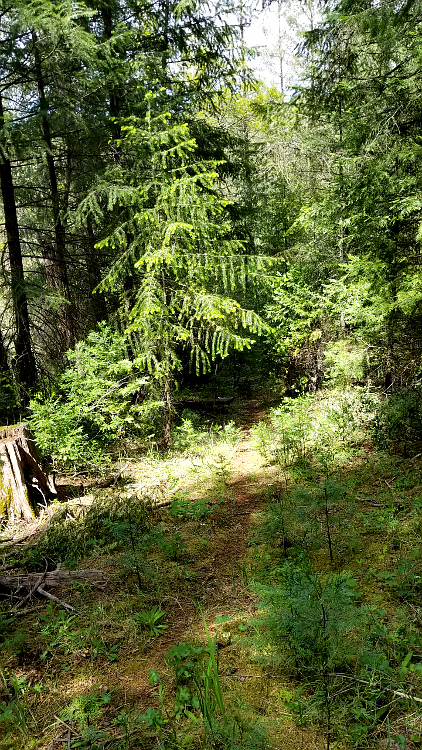 This path leads through the woods to the river, the Middle Fork
of the Mokelumne River, on the north edge of their property.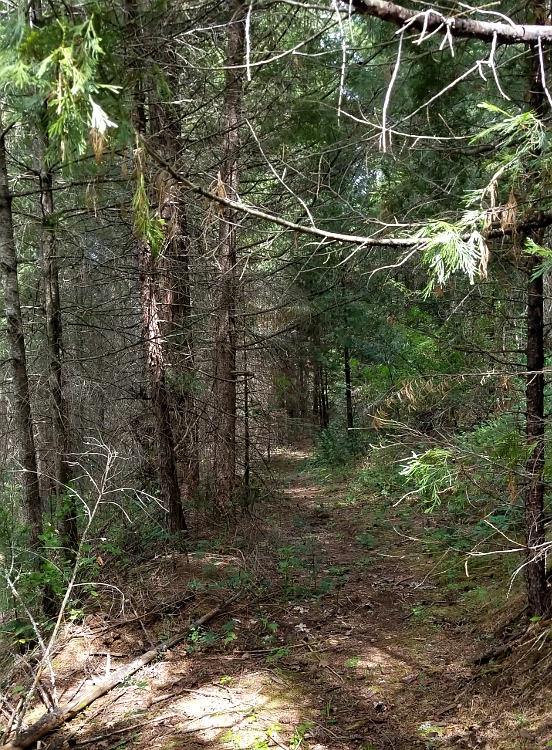 We head out for a hike to the river.

The trail goes up a hill and then turns and heads down toward the river.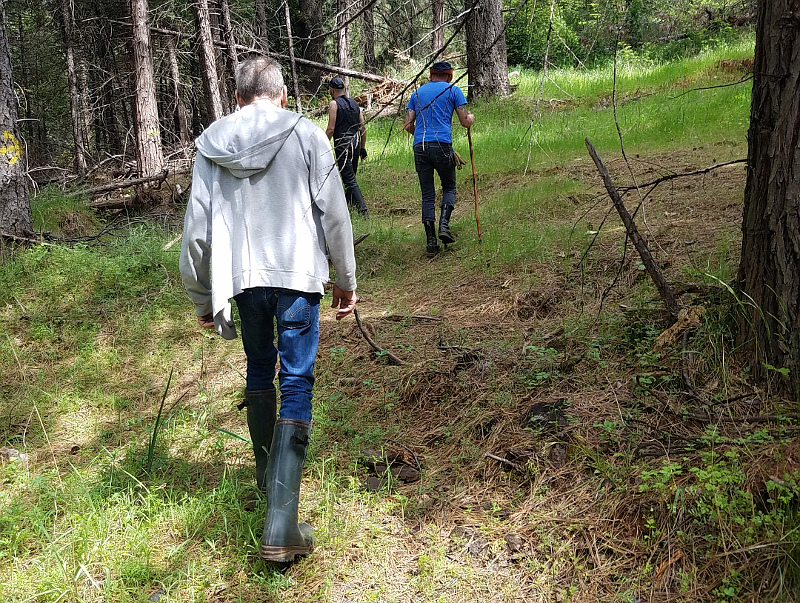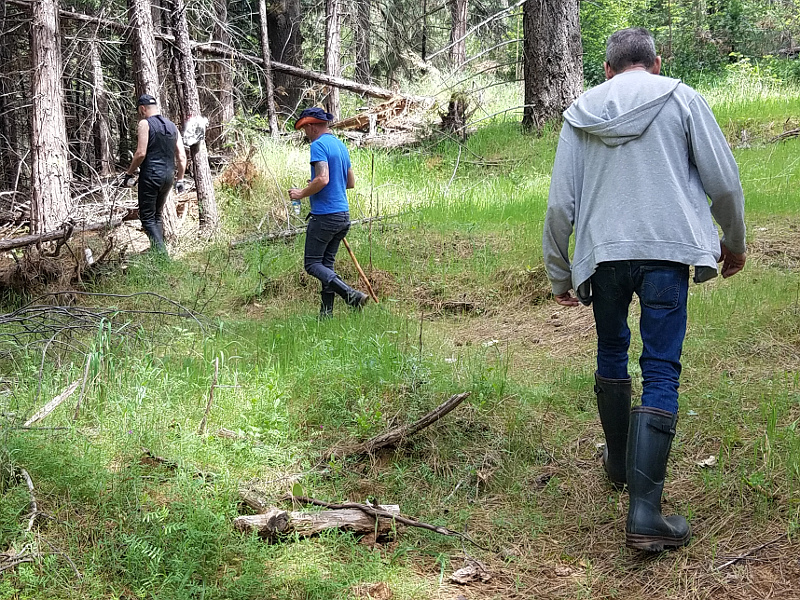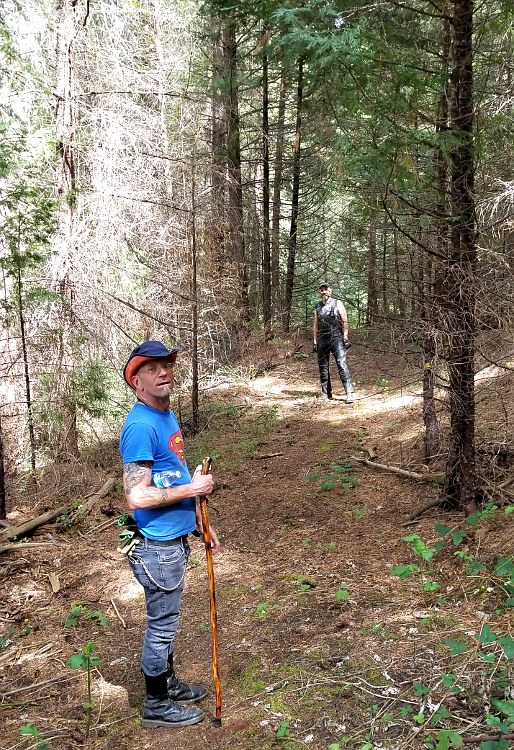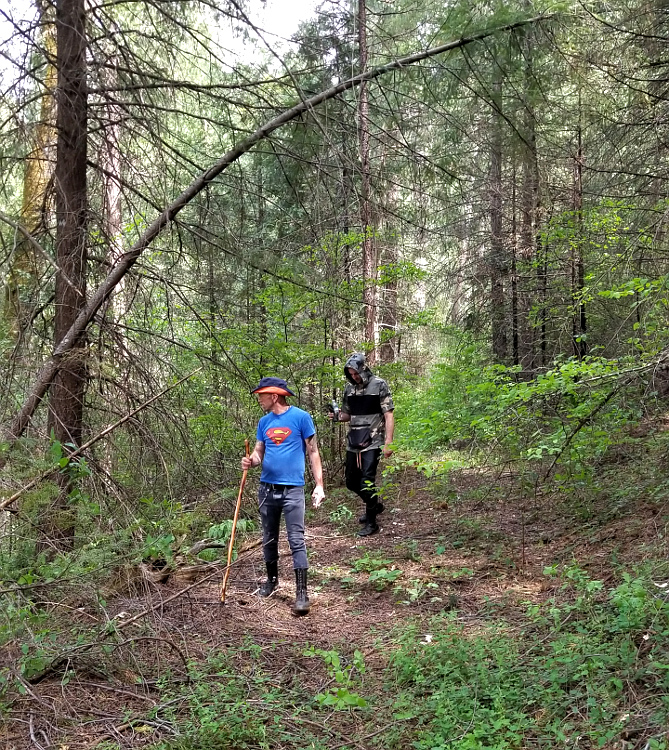 The last 200 feet of the trail leads down a steeper hill over rocks.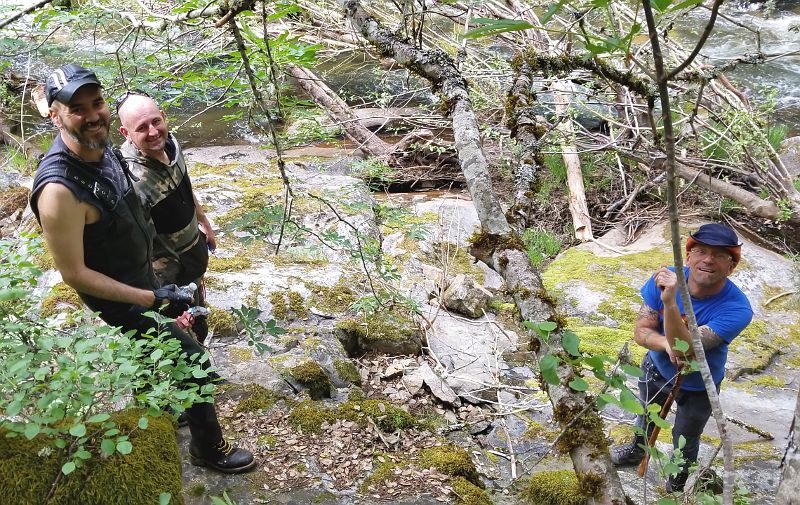 [ Photos continue on Page 3 ]