Preparations are being made for the installation of
our headstone at Woodlawn Memorial Park in Colma.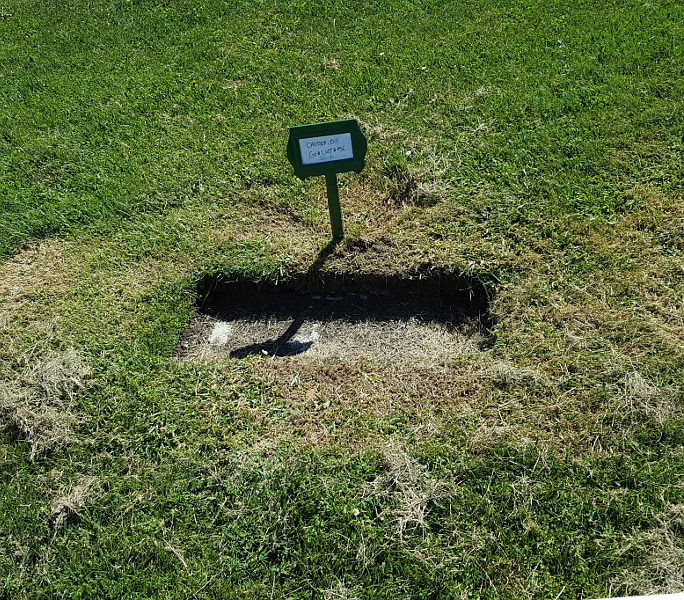 The headstone is installed at the gravesite in early October.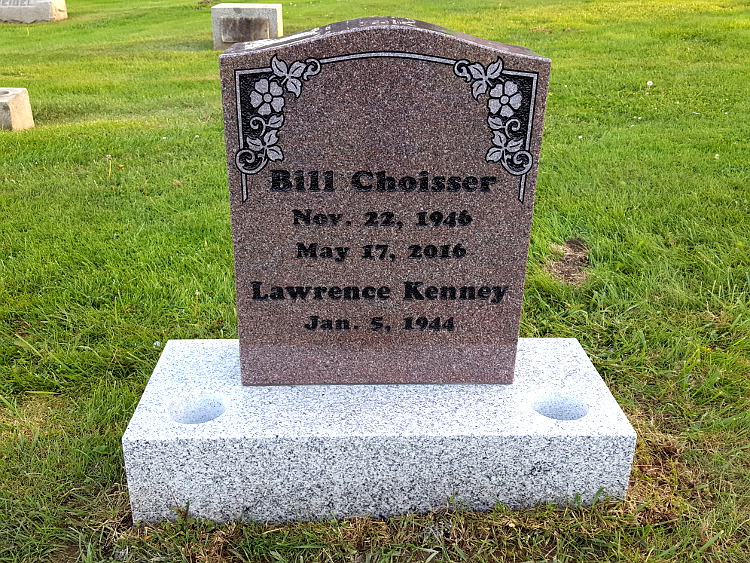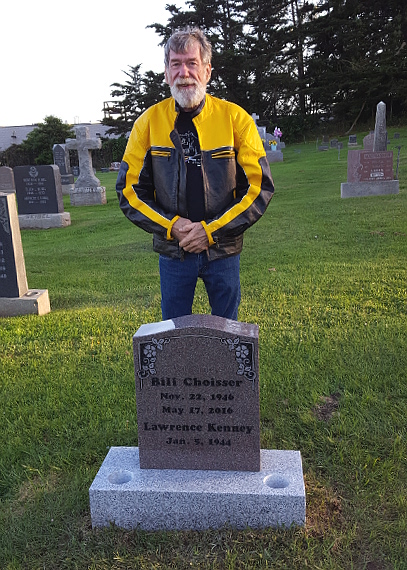 Mark Roman and Ken Gourley visit the cemetery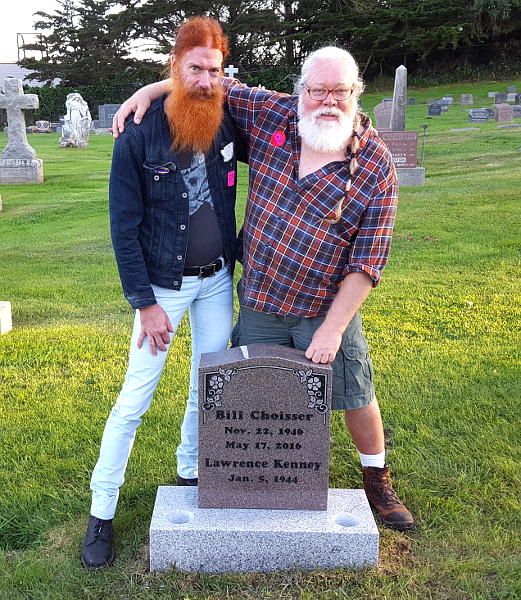 Larry enjoyed a two week long trip to New Hampshire in October to visit
with his three sisters, Pat, Sue and Ellen, and neice, Tracy. Photos can
be found in a separate collection: Trip to New Hampshire 2016.

We decorated the front steps with small pumpkins for Halloween again this year.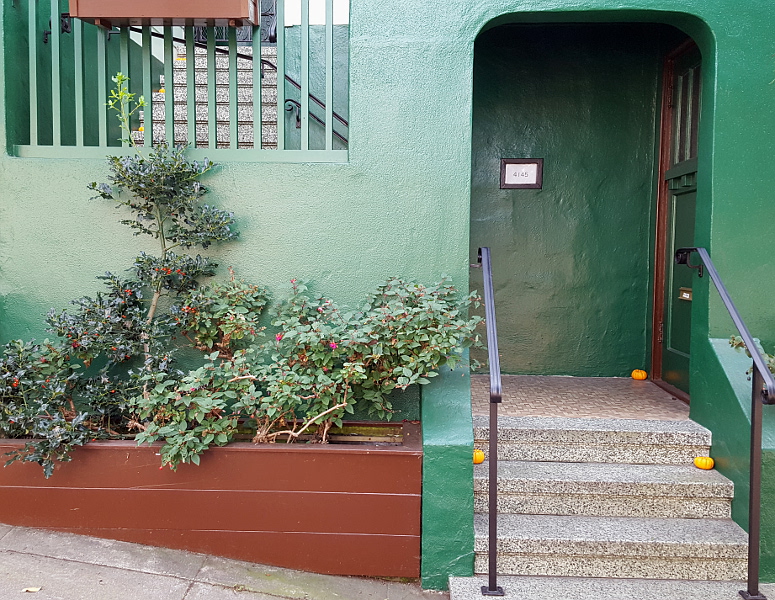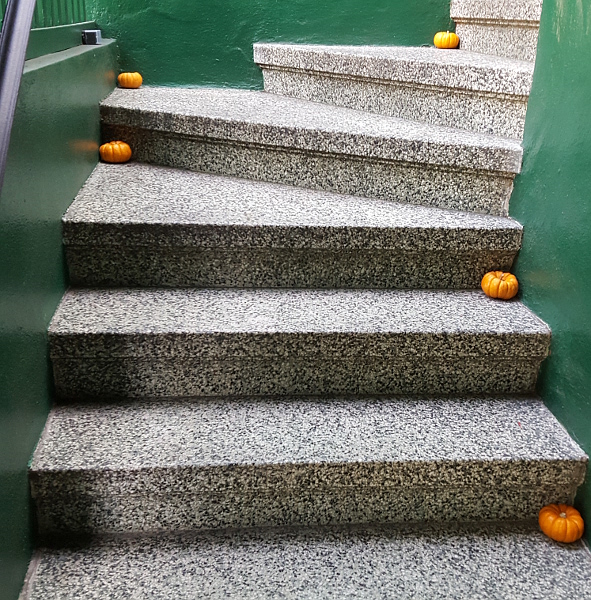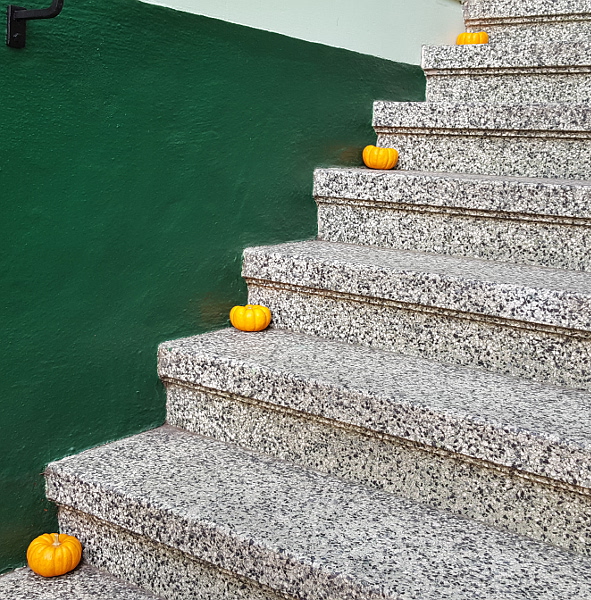 Larry and Lexx spent 10 days in Palm Springs for vacation, Halloween and
Gay Pride events. See the separate gallery: Trip to Palm Springs 2016

We received our annual gift of berries from Larry's
sisters in New Hampshire. Thanks Ellen and Sue!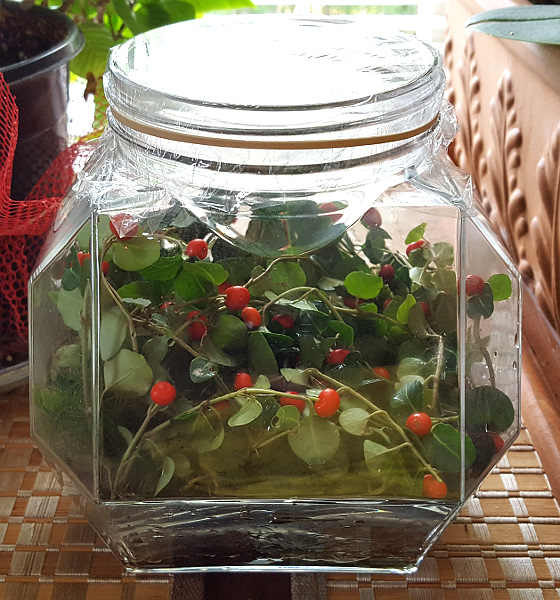 Our tangerines are ready for picking