Saint Patrick's Day Parade
San Francisco
March 14, 2015

On the Saturday prior to Saint Patrick's Day, March 14, there was a colorful parade on
Market Street in San Francisco. We got a good viewing spot at Powell and Market Streets.
Happy Saint Patrick's Day from the carpenters of Local 22.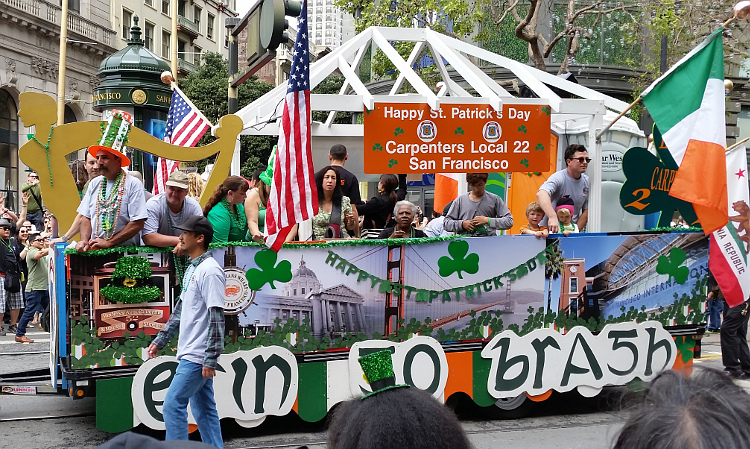 The mini-car from BART - Bay Area Rapid Transit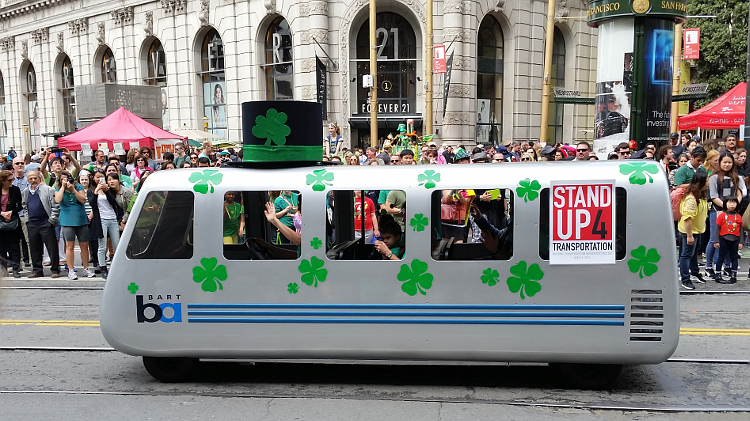 Is it Bugs or is the Easter bunny a few weeks early?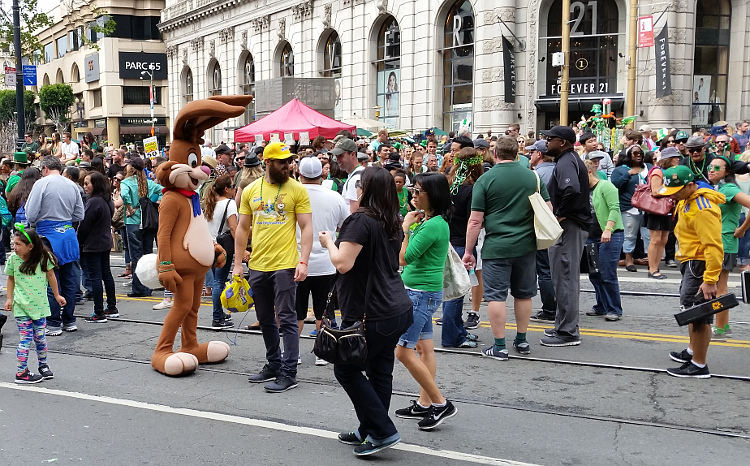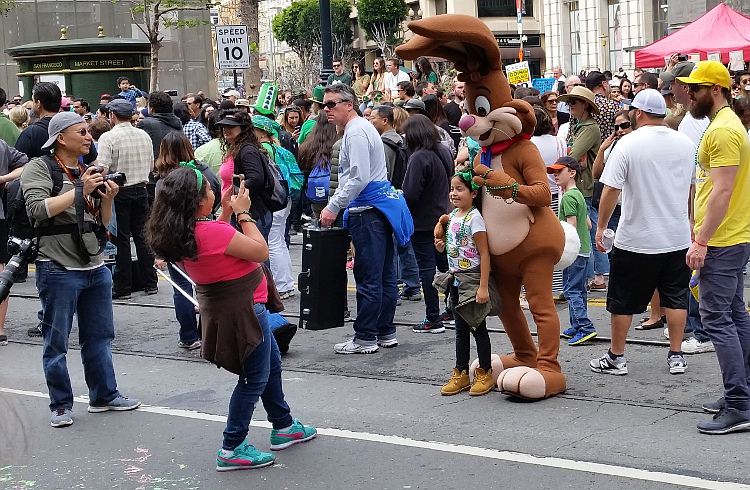 Irish Dancers from Comhaltas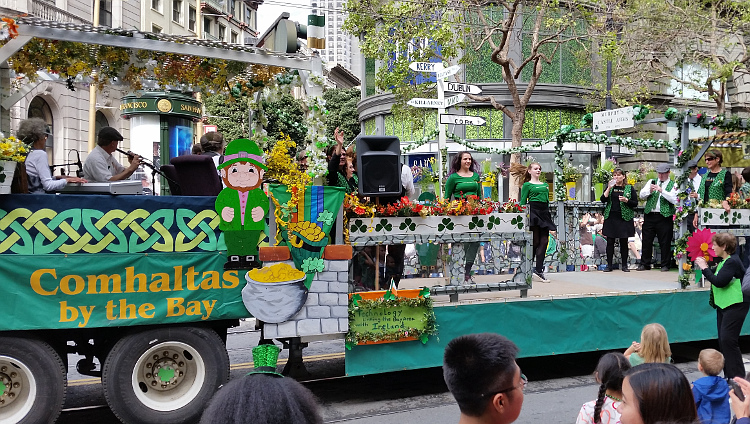 A float in memory of Patrick Joyce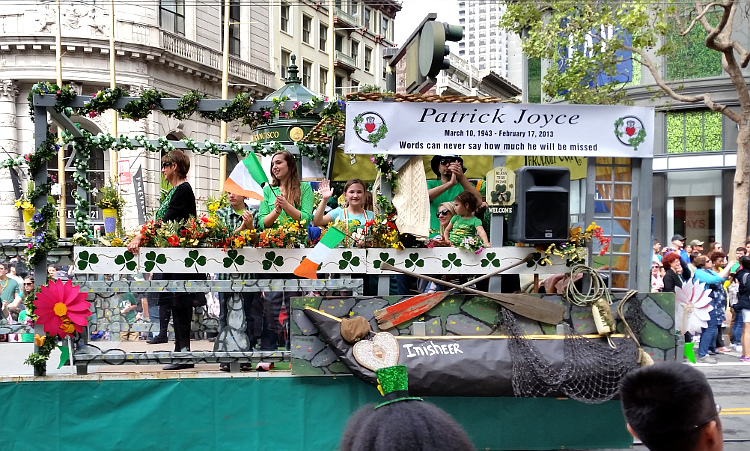 Navy Marching Band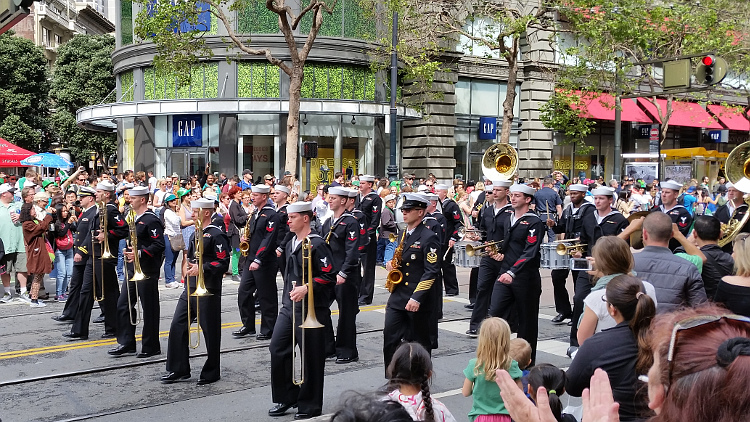 The float from Local 6 - sorry, don't know what profession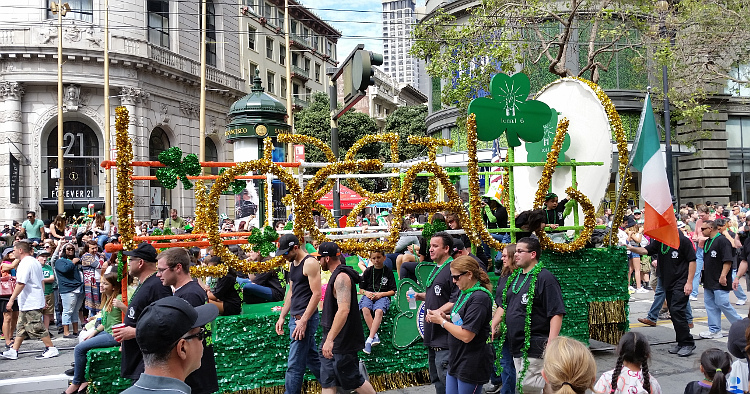 Ahh... he's in the spirit of the wearing of the green!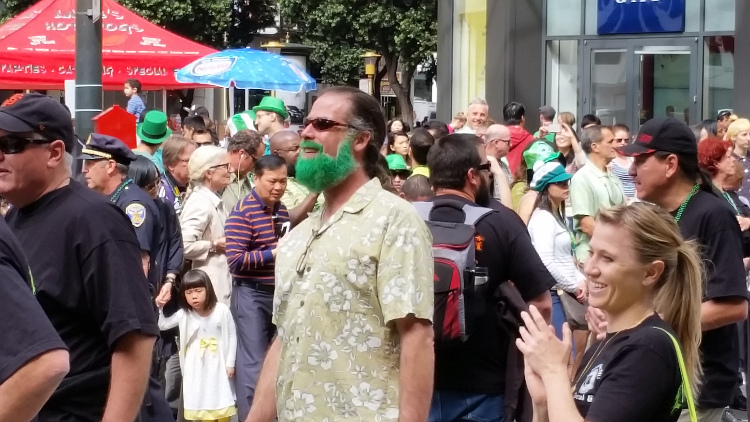 California Highway Patrol Motorcycle Officers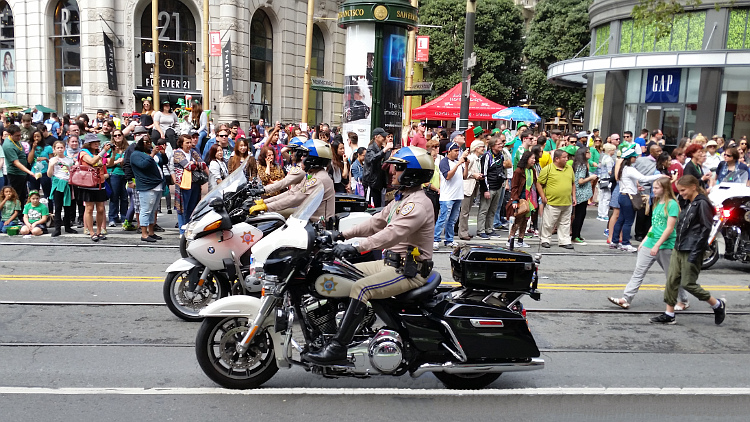 Officers from the San Francisco Police Bike Patrol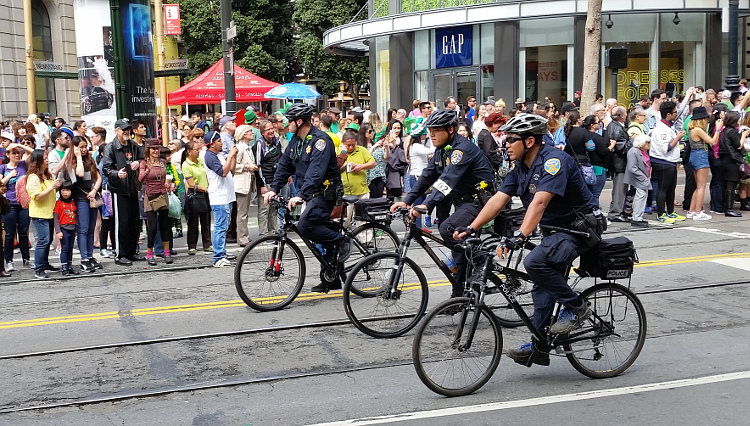 California Highway Patrol Officers on horseback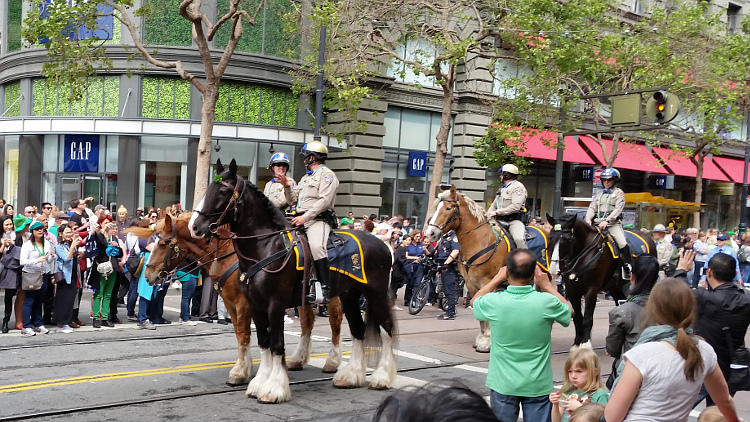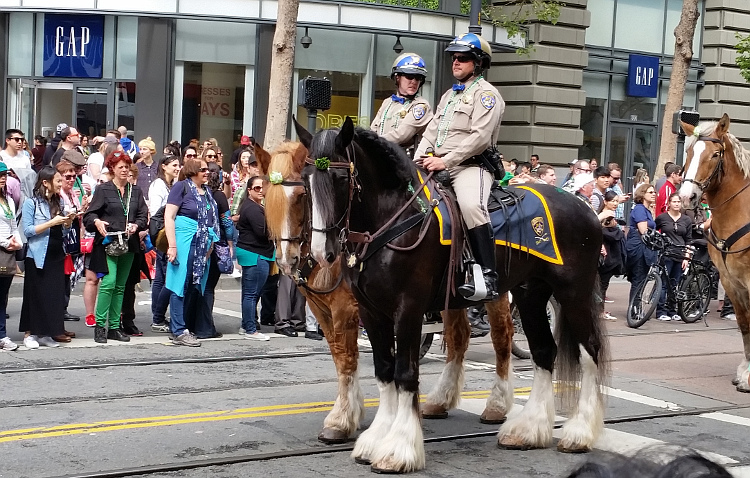 Photos continue on Page 2