Saint Patrick's Day Parade
San Francisco
March 14, 2015
Page 2

High School Band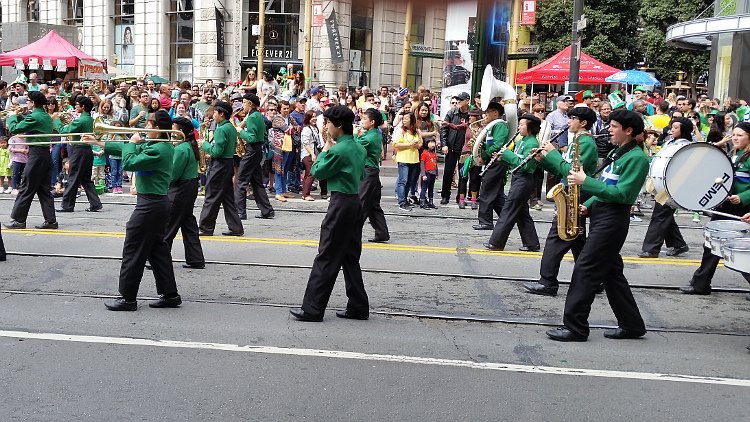 Bagpipers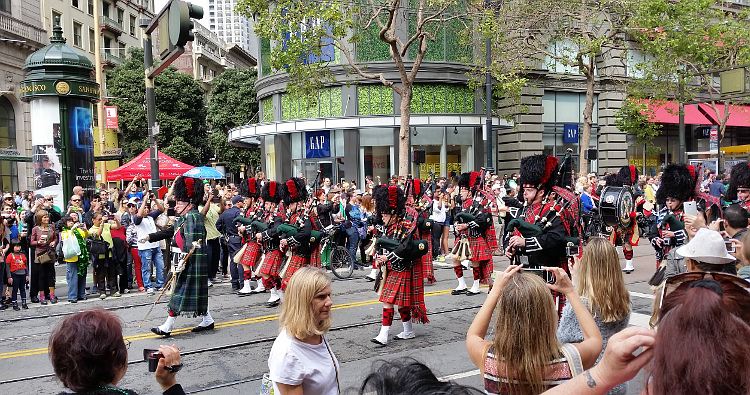 Cable car on wheels from Local 39 - again we don't know the profession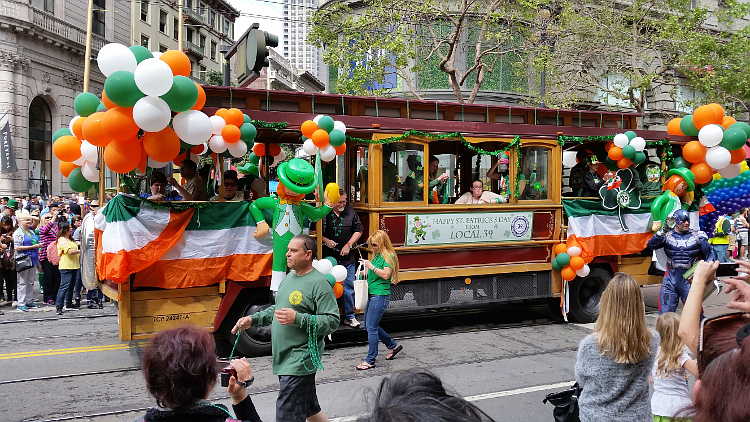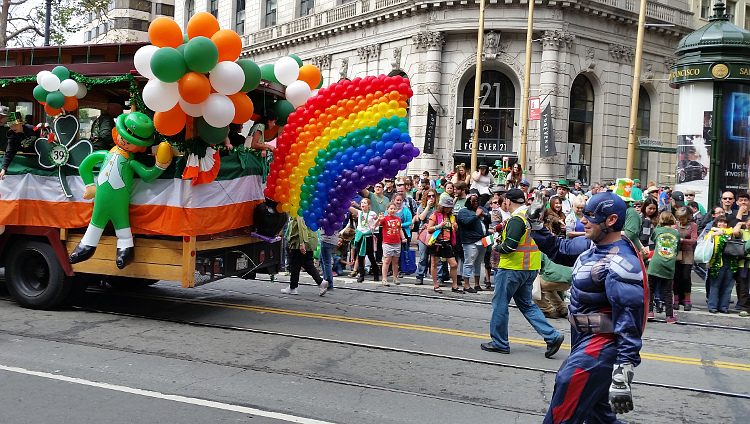 Float from the Union Ironworkers Local 377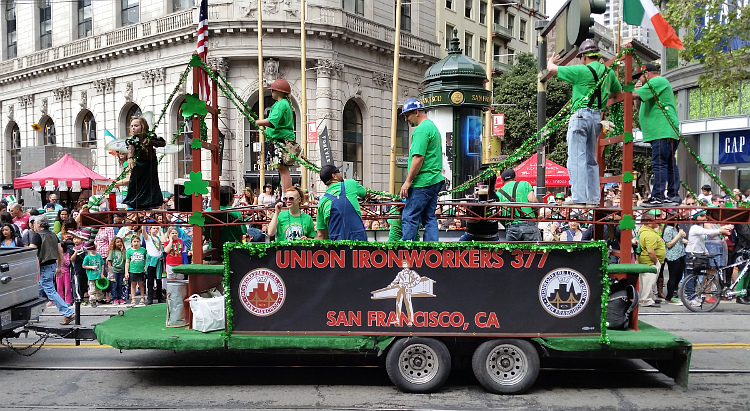 Colorful car... but what does it represent?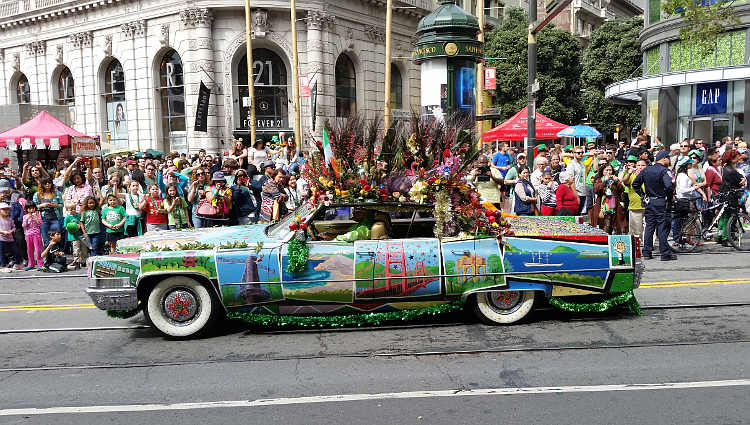 Cheerleaders from Japan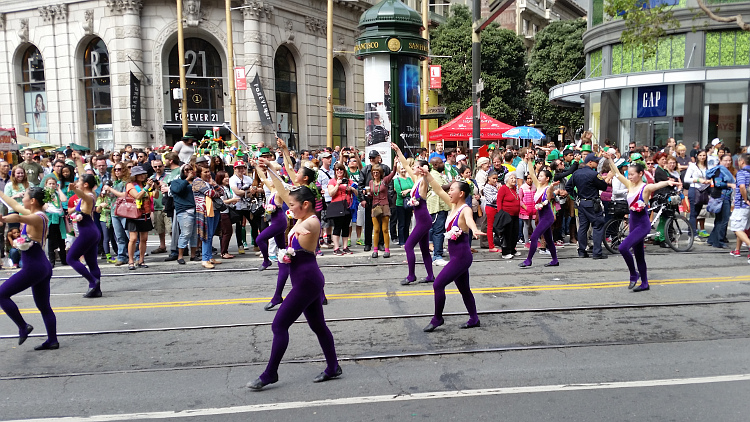 Brass band from Japan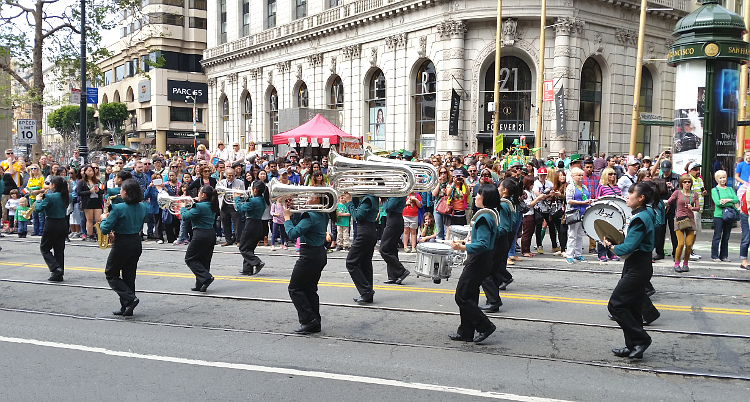 San Francisco Zoo float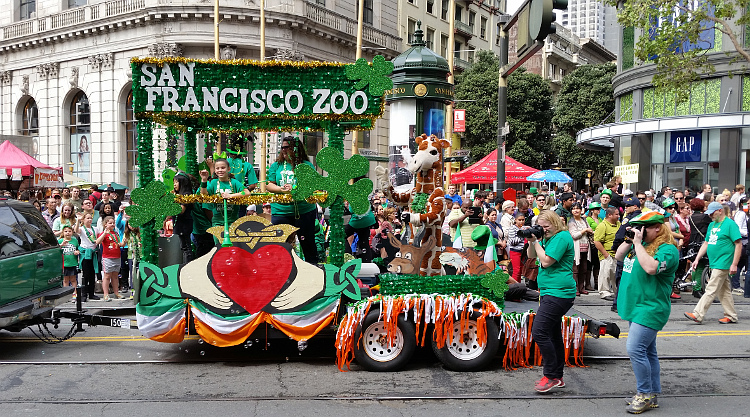 And bringing up the end of the parade are the fuzzy bears.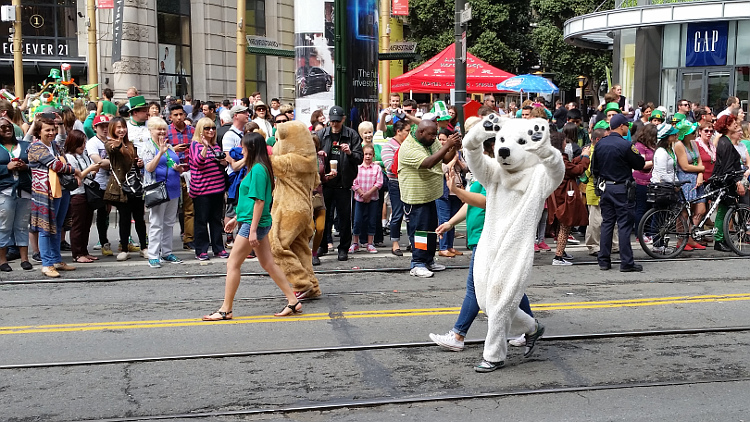 After the parade, Bill and Larry went to lunch under
the dome at the Westfield Shopping Center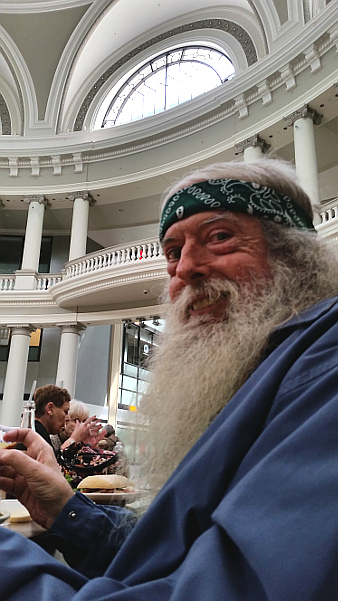 A view showing part of the shopping center from our table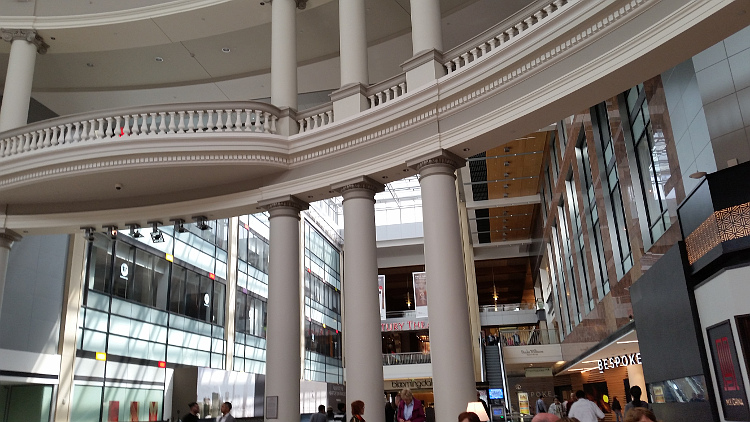 Looking at the framework under the dome.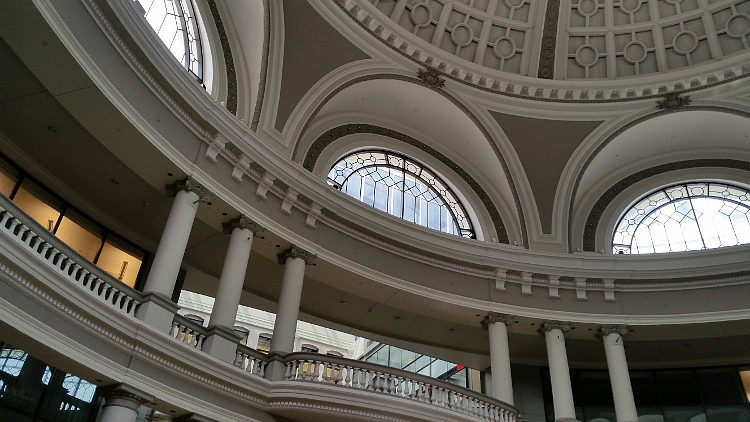 Looking straight up at the dome from our table. The dome was preserved
from the old Emporium Department Store that used to be at this location.