Around Our Home and San Francisco
2015
Part 2

March 23 - We took a hike up to Twin Peaks where we took these pictures.
Bill with Sutro Tower, our main TV transmission site, behind him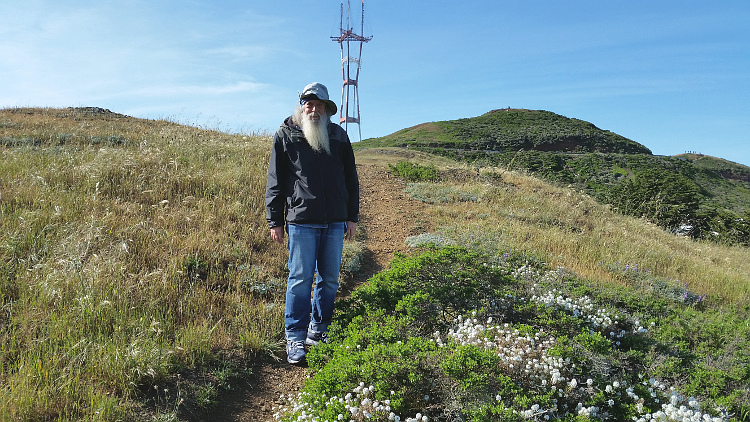 A view of downtown San Francisco from Twin Peaks.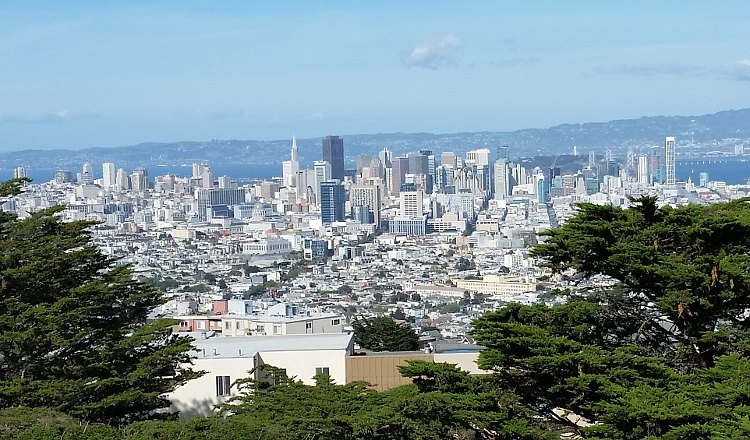 Larry, then Bill, walking down Twin Peaks Boulevard just past the observation area.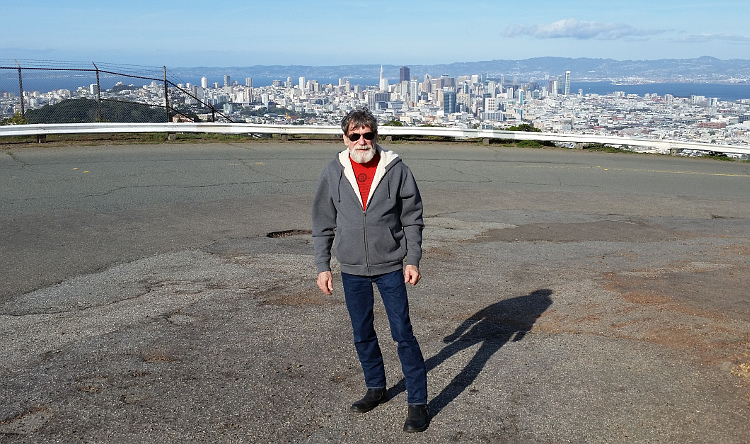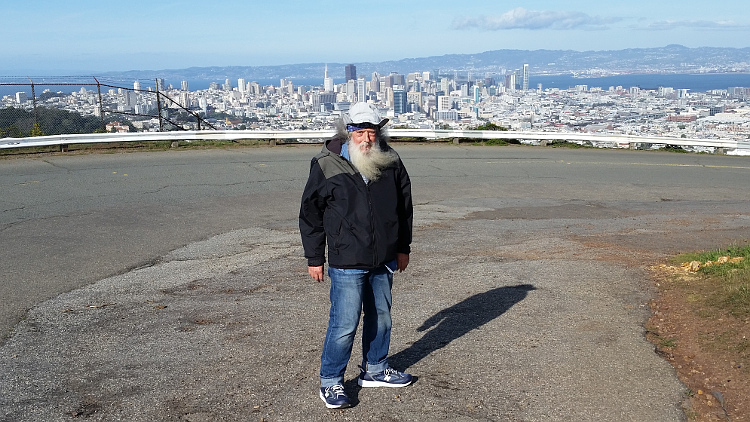 April 24 - We catch Bill cutting up strawberries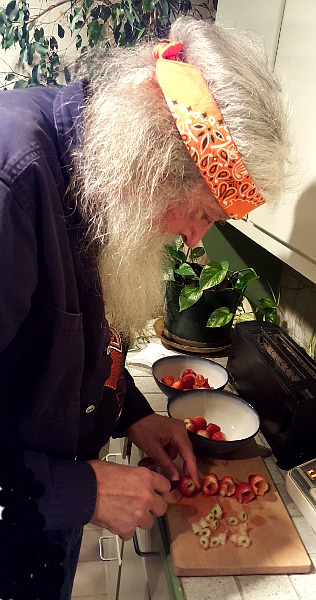 May 3 - We visit Ken Gourley in his rose garden.
Here's Bill and Ken with the roses.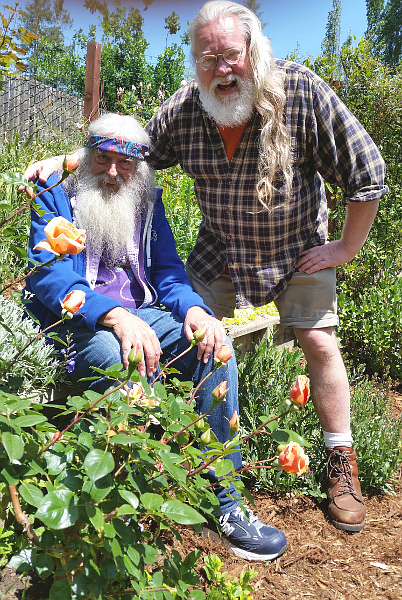 Bill and Larry with the roses

June 12 - Our kitchen sink drain sprang a leak. The only
way to get to the leak was to break through the ceiling
above the outdoor stairway. After the pipe was repaired,
the ceiling had to be re-stuccoed, sanded and re-painted.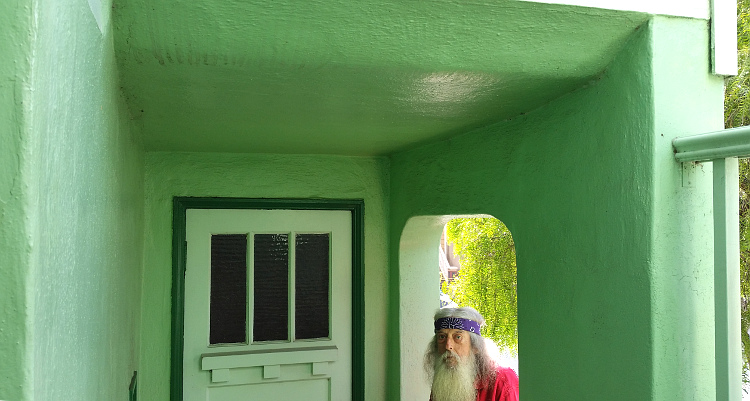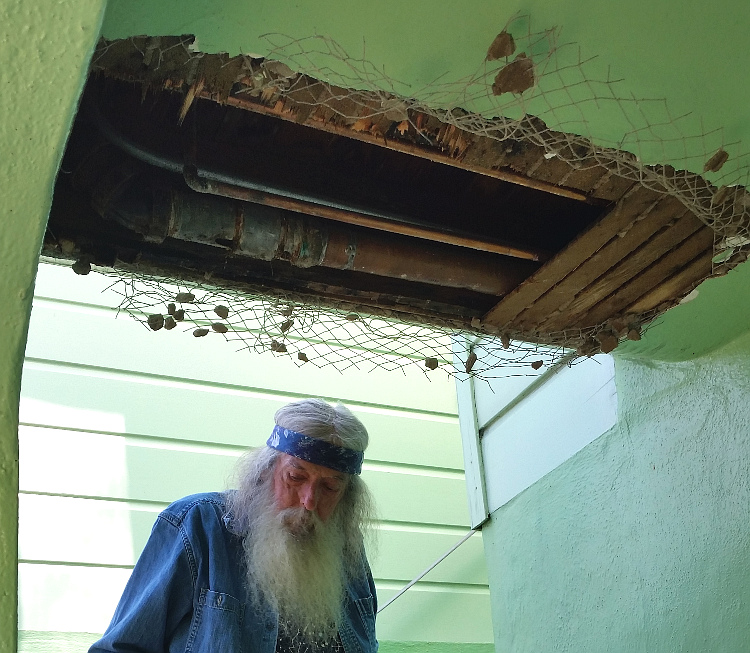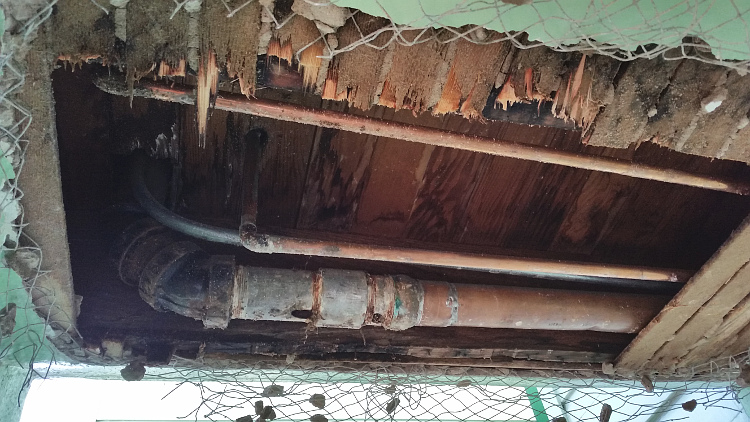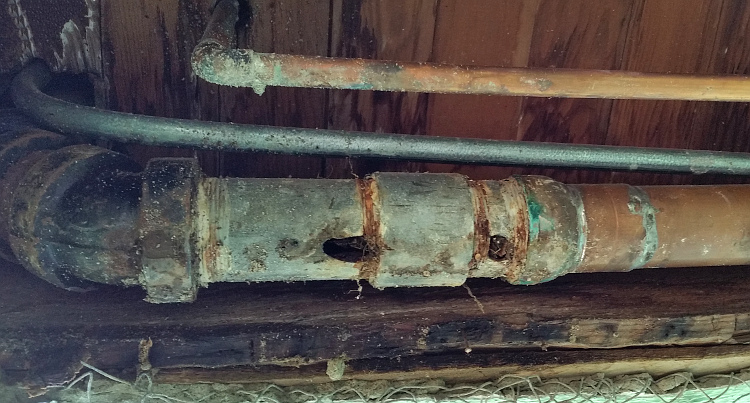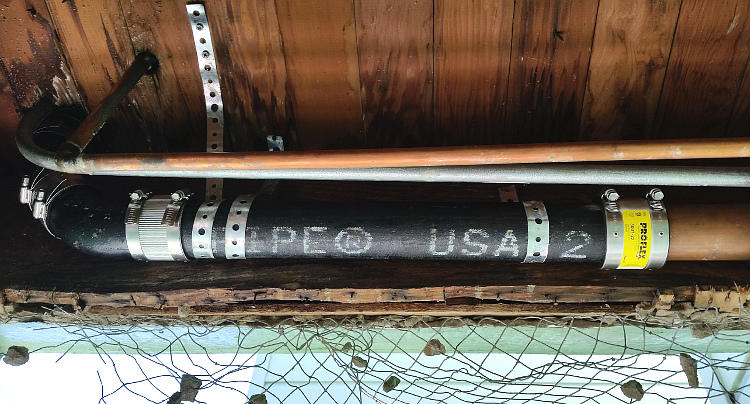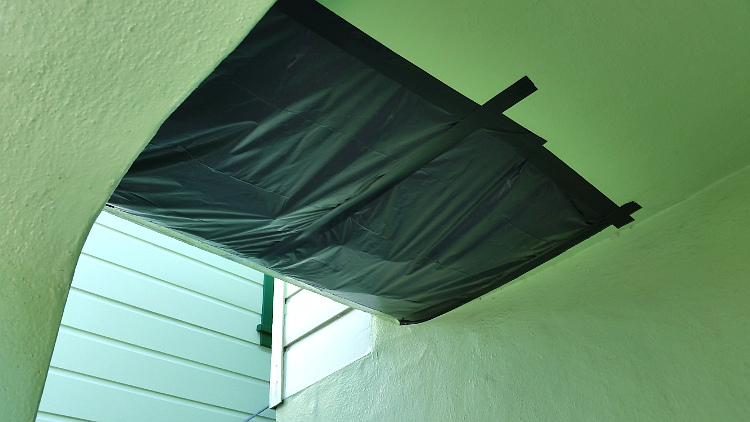 [ Photos continue in Part 3 ]