Around Our Home and San Francisco
2015
Part 3

June 20 - We met with Michael Valdez for brunch at the
Cove On Castro Cafe. You can see Larry taking the
picture in the mirror behind Bill and Michael.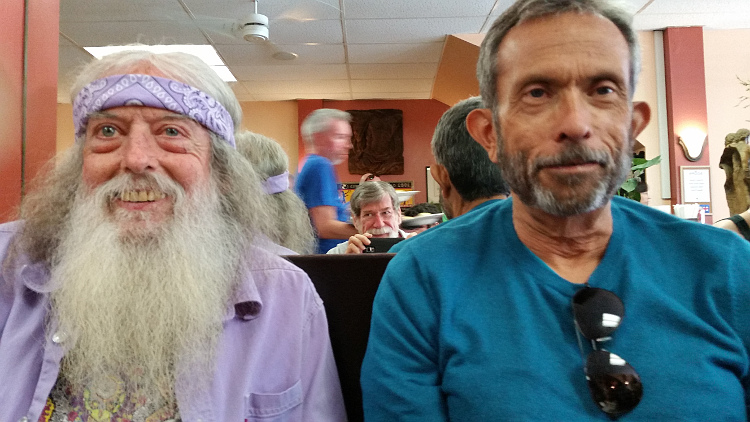 From June 21 to 28 they installed new pipes for our water and sewer.
See the separate section titled New Water and Sewer Pipes.

June 23 - Ken Gourley came over for a vist. Here
is Bill and Ken enjoying their pizza lunch.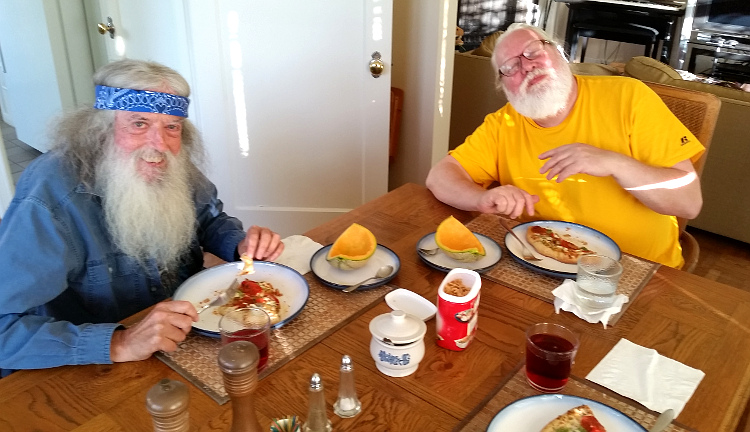 July 16 - We had a new water heater installed.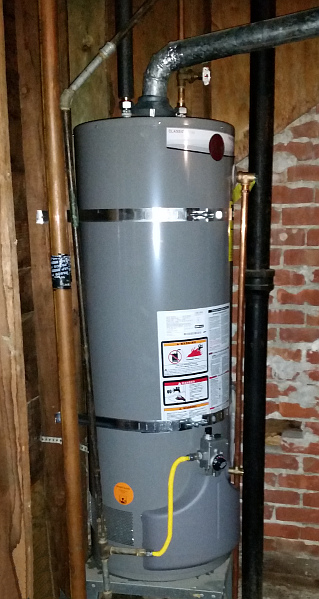 August 17 - We found Bill attempting to take a nap.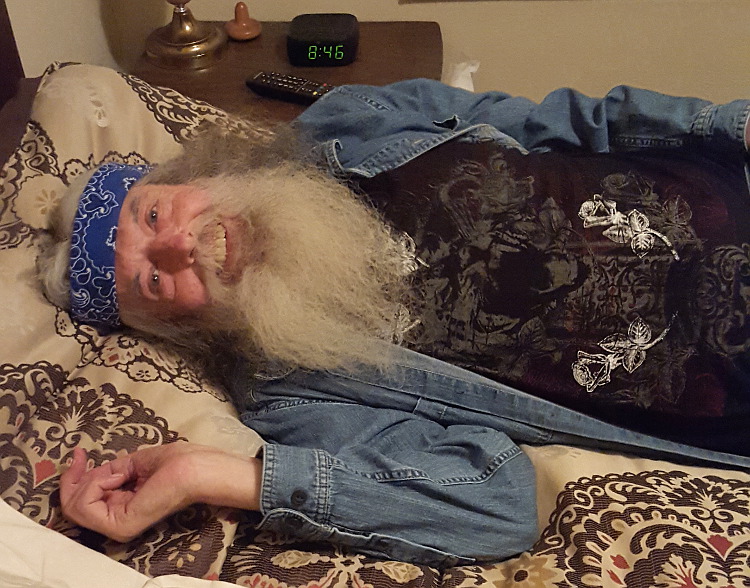 August 26 - A close up shot of Bill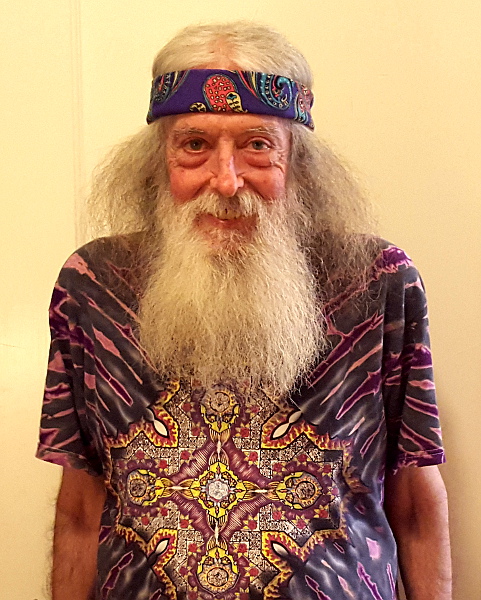 August 30 - Larry out for a walk in the neighborhood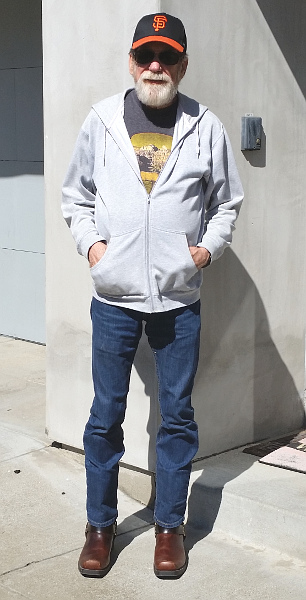 Sometime in September these shots, taken from our dining room window,
showing Bill waiting for the 35-Eureka bus and then getting on it.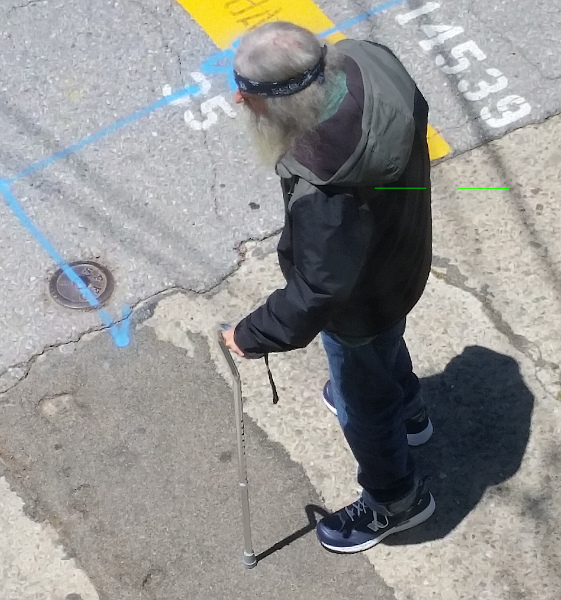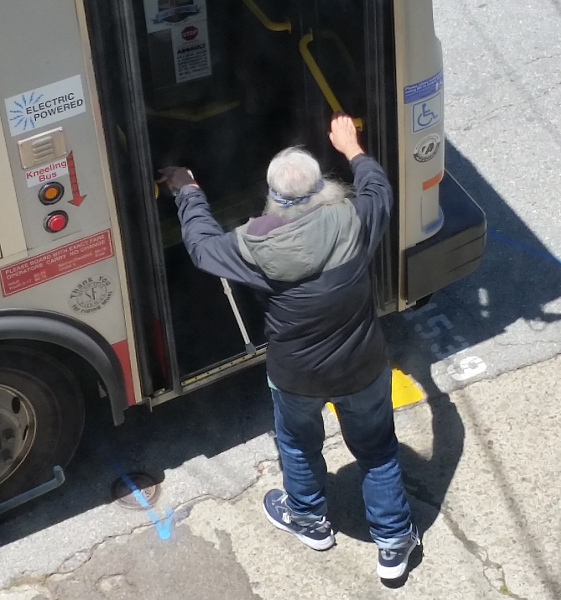 October 10 - The Navy Blue Angels performed and these shots
were taken from in front of our home as they flew by.
Here they are off in the distance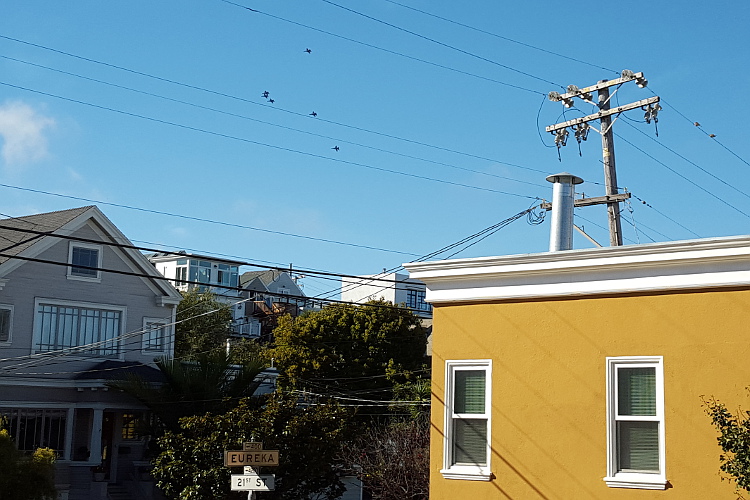 Here the flew fairly close to us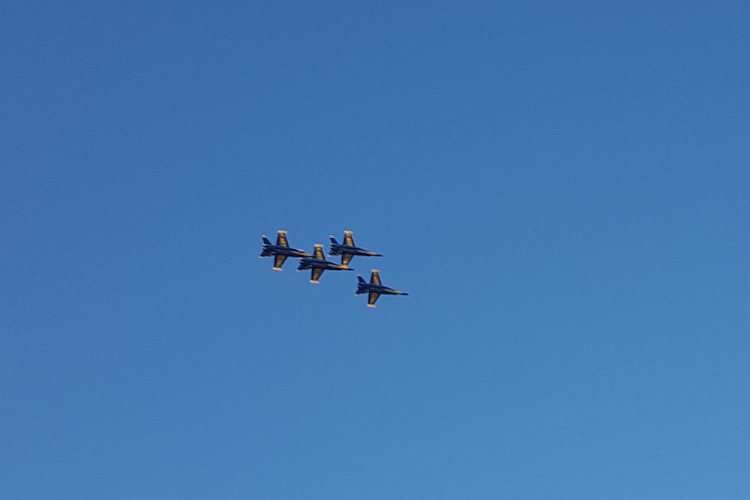 Doing high maneuvers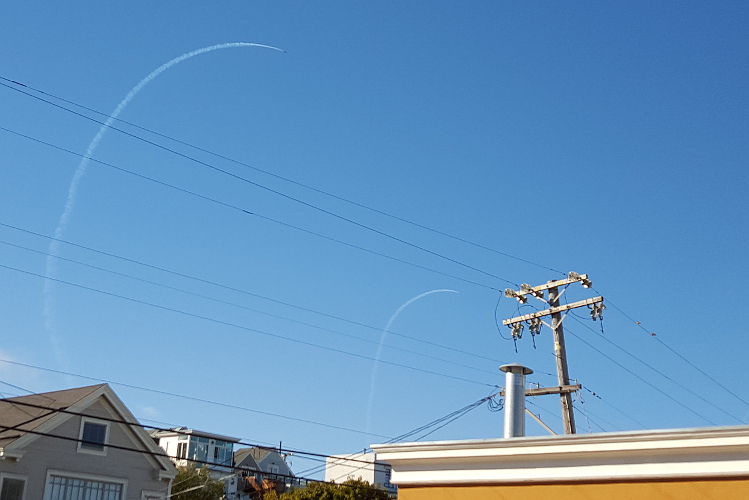 Then they passed almost right overhead!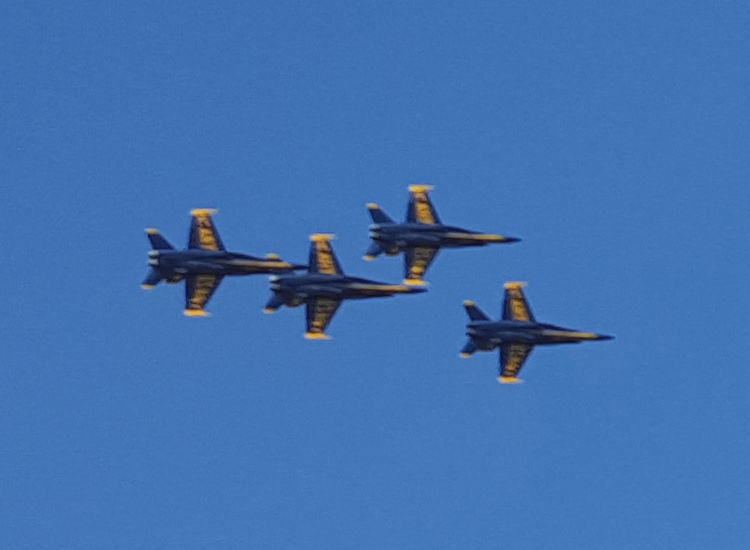 [ Photos continue in Part 4 ]