Trip To Palm Springs, California
January 2 - 9, 2013
Part 6 of 6

Tuesday morning, January 8, we headed for home. Since Bill's throat
had been very dry from being in the desert, we headed west toward
the Pacific on I-10 and I-215 to the northern suburbs of Los Angeles.
There we got on U.S. 101 for the trip back to San Francisco along
the coast. The following pictures were taken as we drove
along U.S. 101 though the beach towns south of Santa Barbara.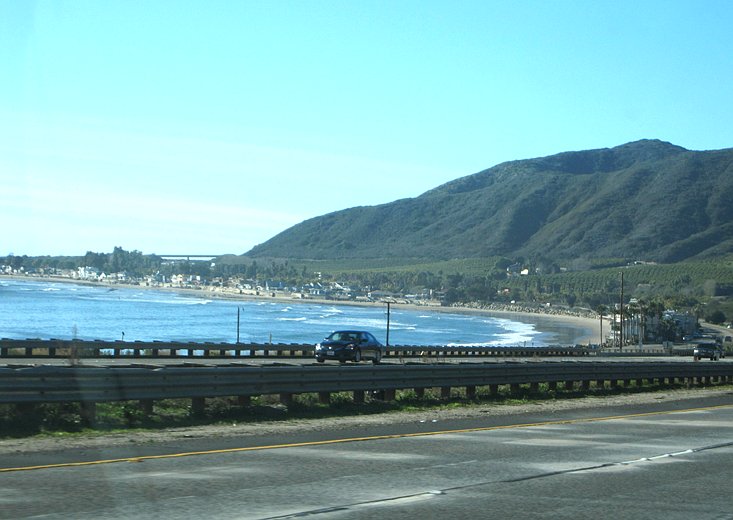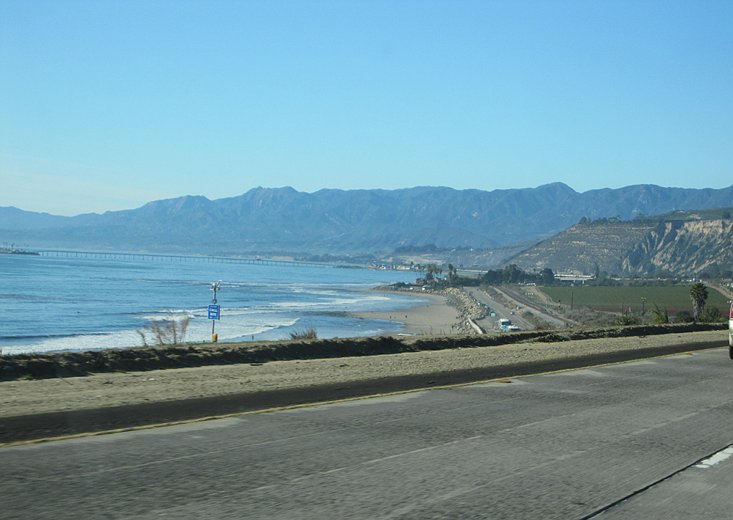 We came upon an Amtrak train heading north along the coast.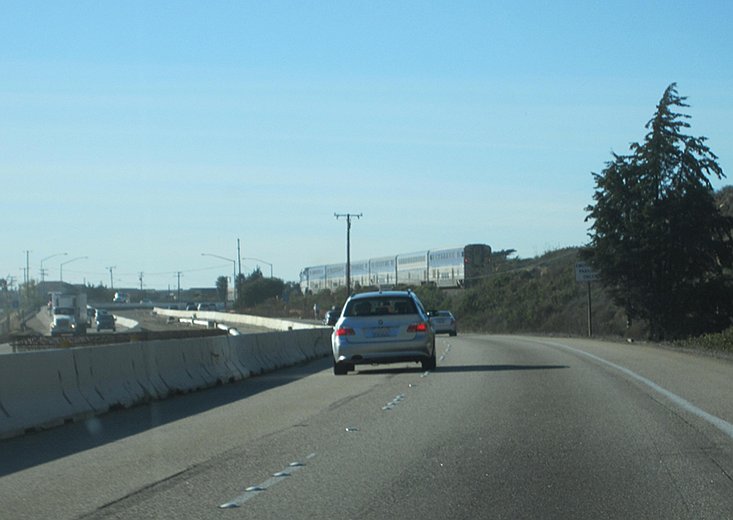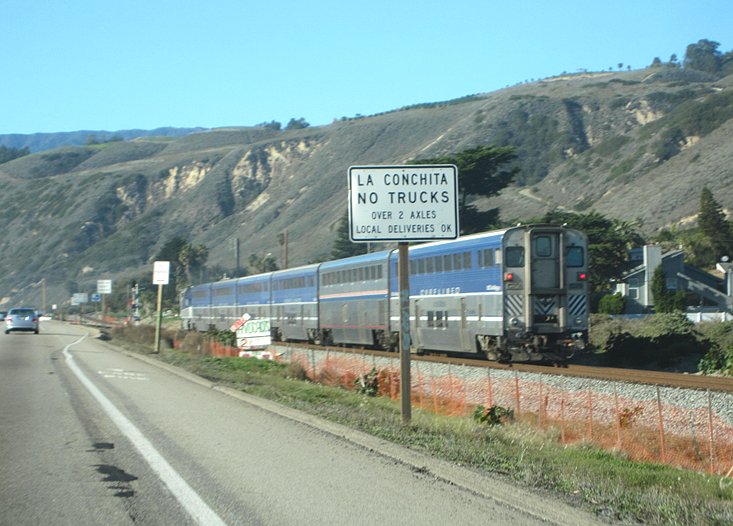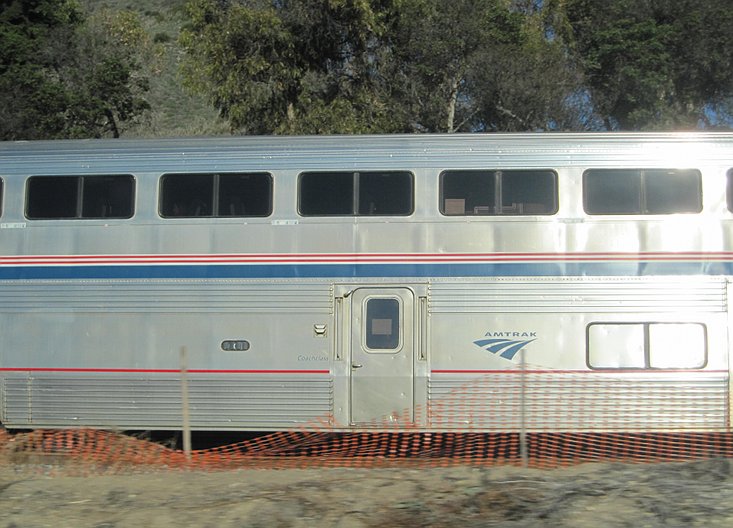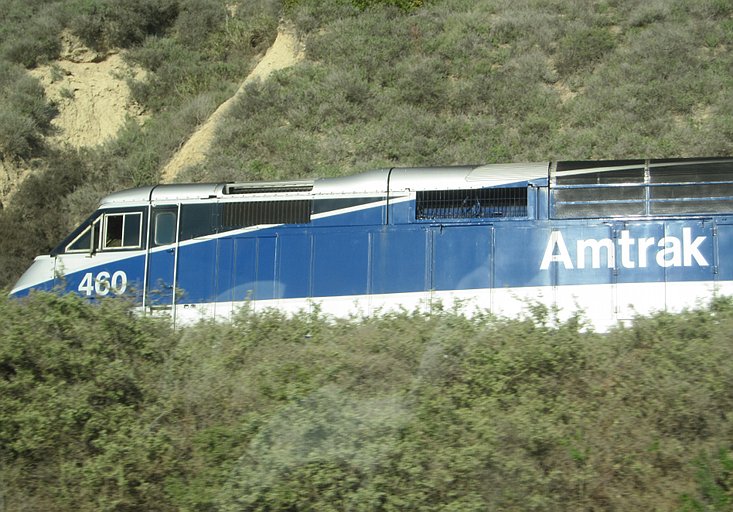 Approaching Santa Barbara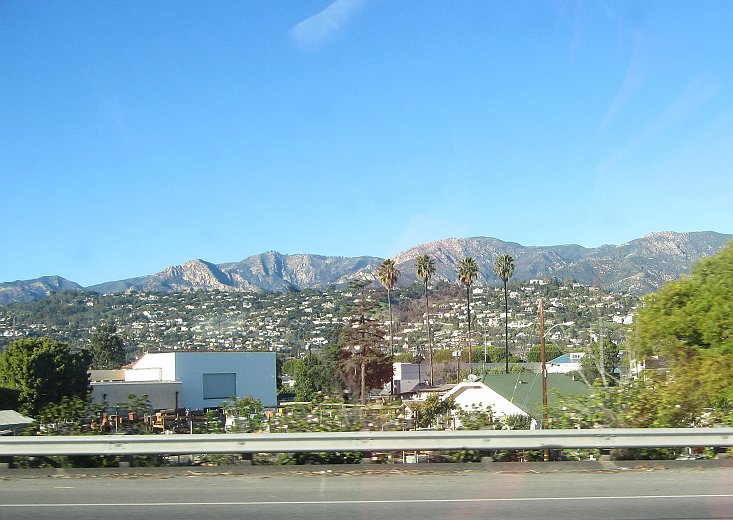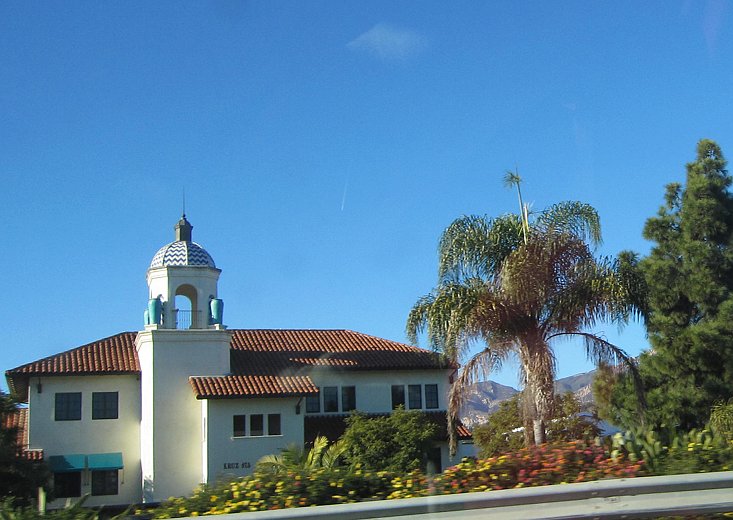 We spent Tuesday night in Santa Maria. On Wednesday we drove the
rest of the way home via U.S. 101, CA 85 and I-280. It was a fun trip!
We hope you've enjoyed seeing the pictures we took.

[ Back to Part 1 ]