Trip To Palm Springs, California
January 2 - 9, 2013
Part 5 of 6

On the way back to Palm Springs, we stopped to see a home in Cathedral City that had a Christmas light
display that was sequenced to music broadcast on the FM radio band. You could sit in your car, listen to
the music and watch the lights change. Here is a sequence of photos showing some of the light changes.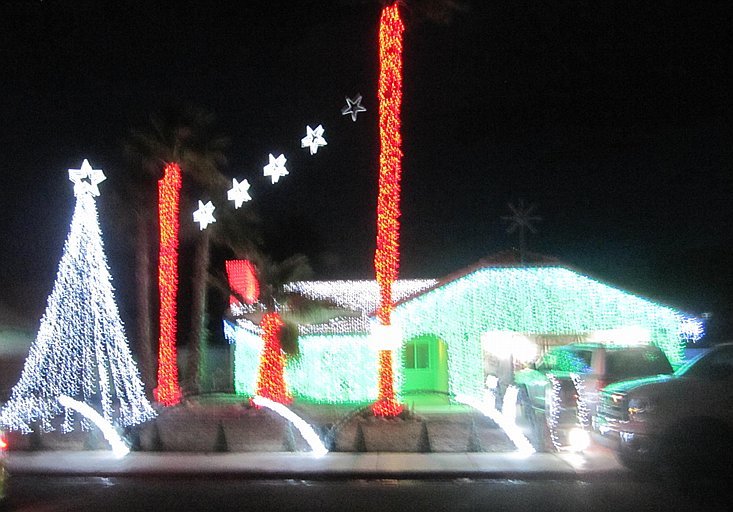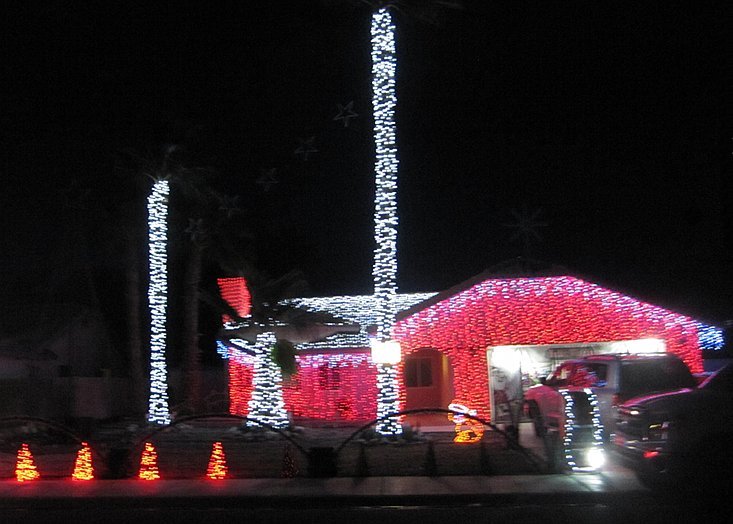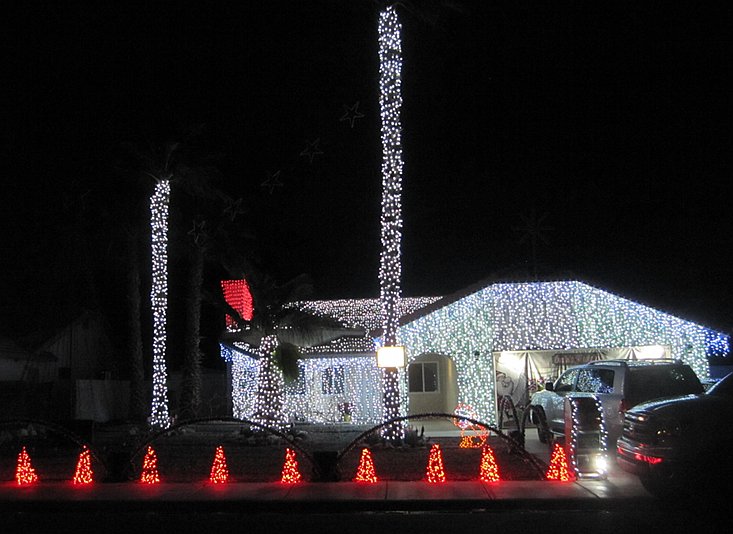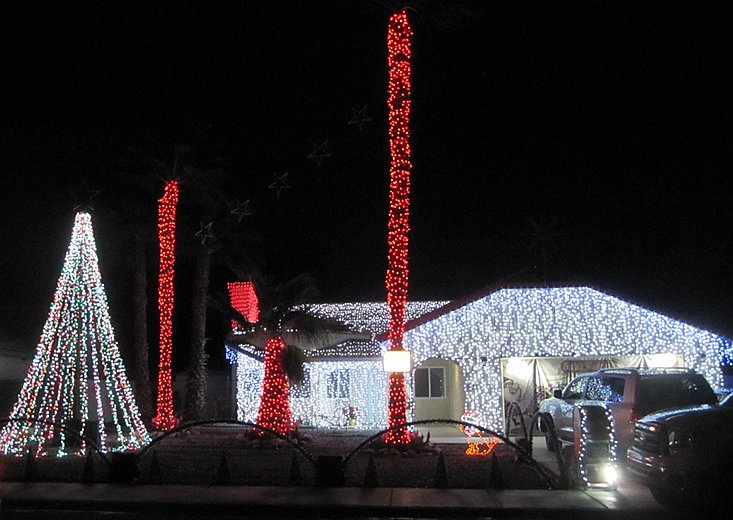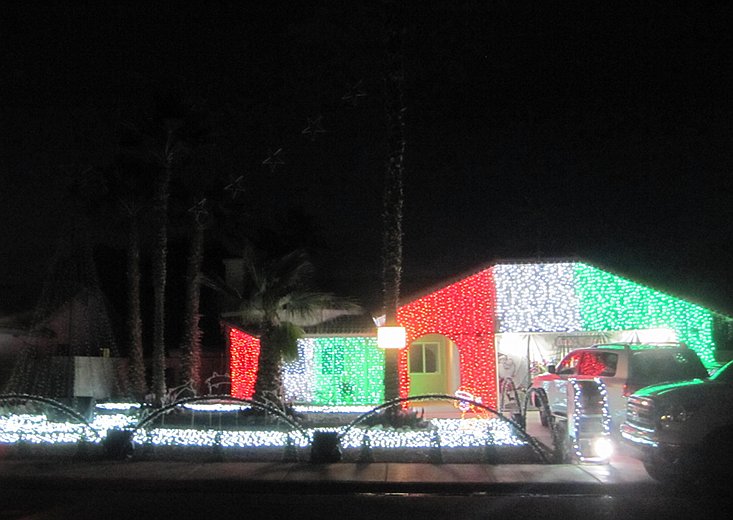 We then moved on to a second light display near Rick and Larry's home in Palm Springs. The
entire back yard of the home was full of lights and figures with winding paths between them.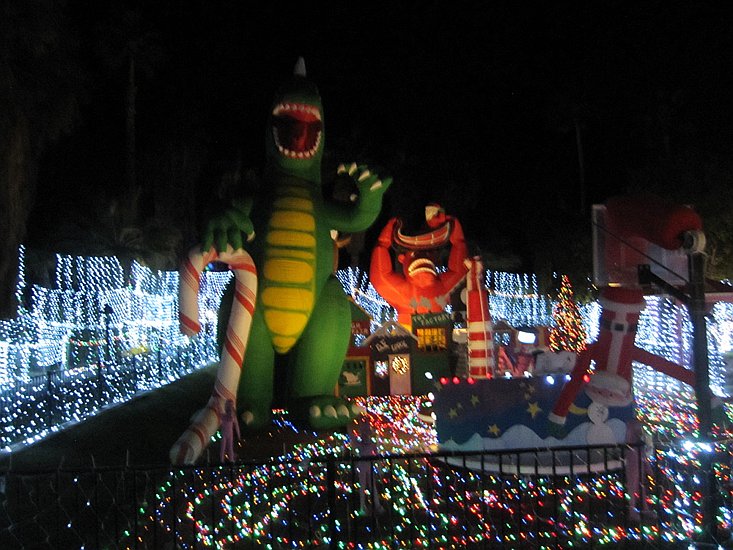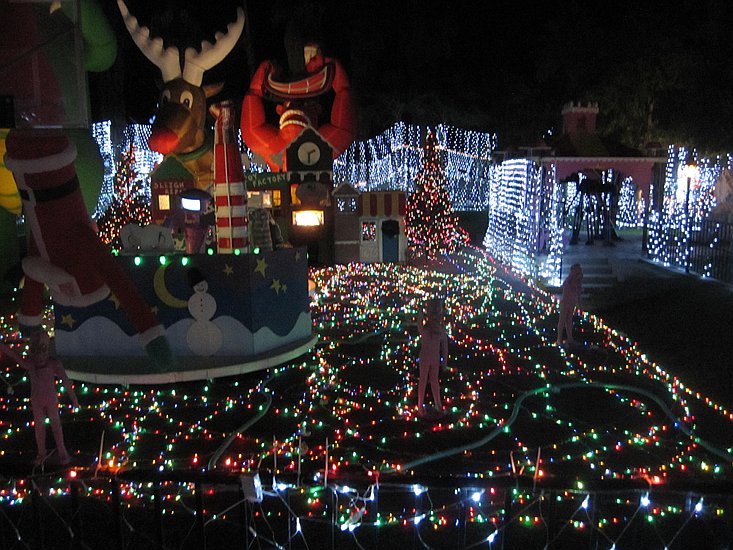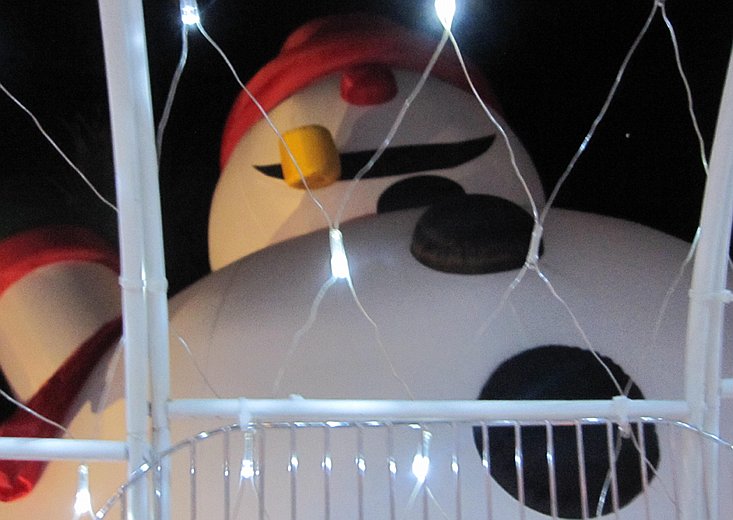 This is the "Shopping Cart Rollercoaster"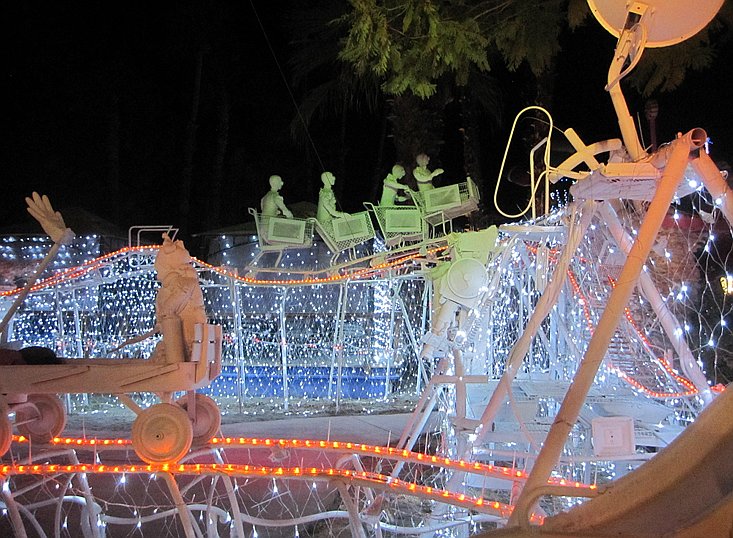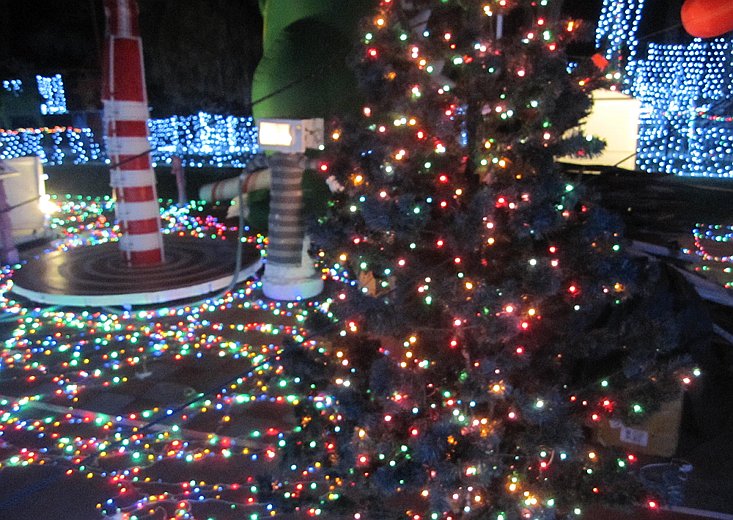 On Monday, the 7th, we had lunch with Gordon, visited stores around Palm Springs
and then had a nice dinner with Jim and Dick. No photos were taken on Monday.

[ More in Part 6 ]