Old Towns - and a Peaceful Lake
Fort Steele, British Columbia
A preserved frontier town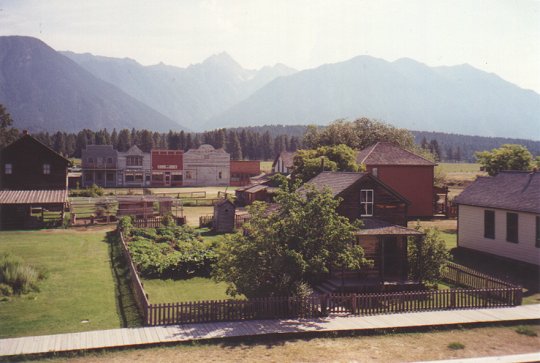 Larry just had to be photographed
in front of the boot store!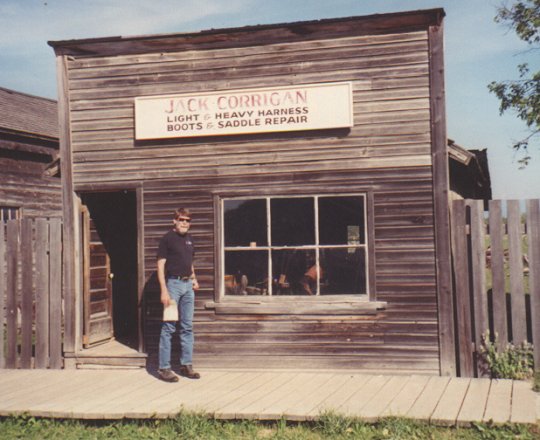 Five minutes later we really laughed
when we saw both of Bill's fetishes
represented by this half-painted sign!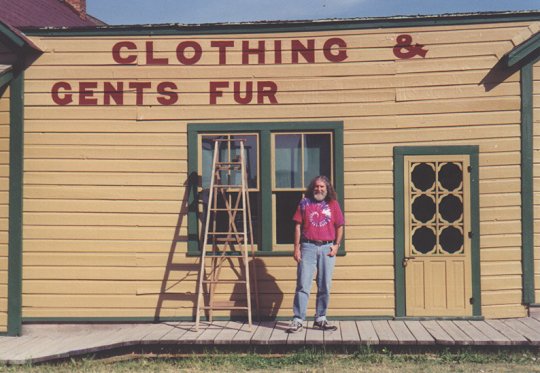 Near Seattle we went up to Roslyn
where Northern Exposure was made.
No moose came by while Larry was here.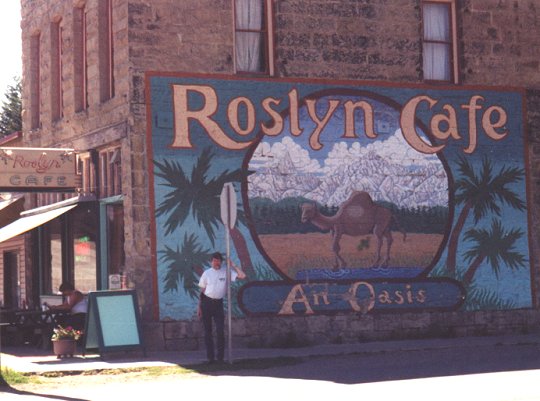 We conclude with waves lapping at shoreline reeds
at beautiful, quiet Eagle Lake
in northern California.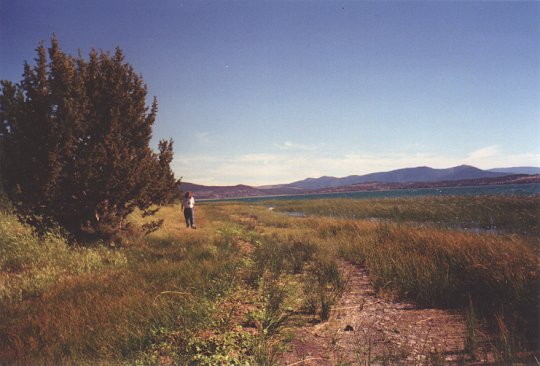 (All photos taken in August 1999)
---
[ Bill & Larry's Adventures - The West Archive ]
(Leave "Northwest 1999 Trip" and go to "The West" archived entries.)
[ Bill & Larry's Adventures ]
(Leave "Northwest 1999 Trip" and go to our most recent entries.)