Blue Angels and San Francisco Fleet Week
2014
Page 2

All six Blue Angels in tight formation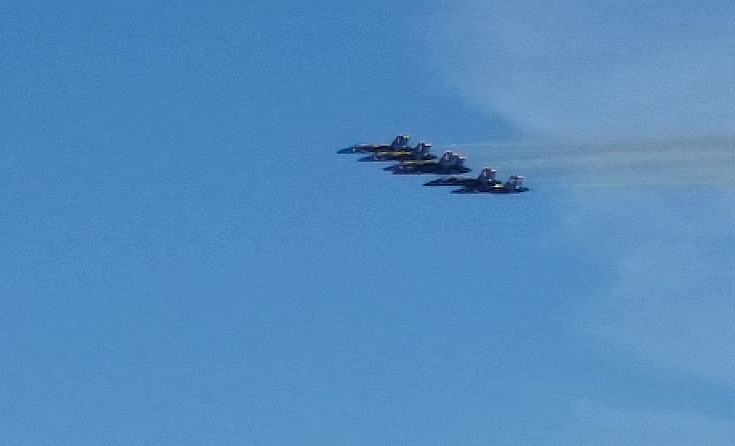 The six went way up and then dove down, all heading in different
directions. This is the last we saw of the Blue Angels.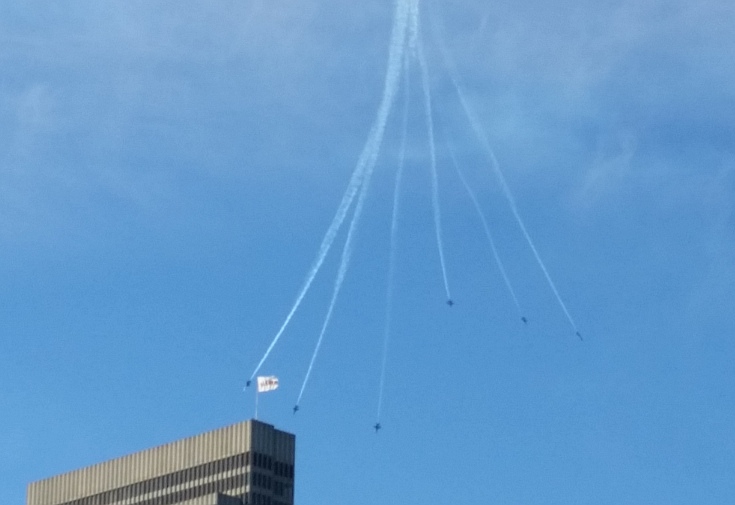 There were lots of boats and ships out on the bay during the show.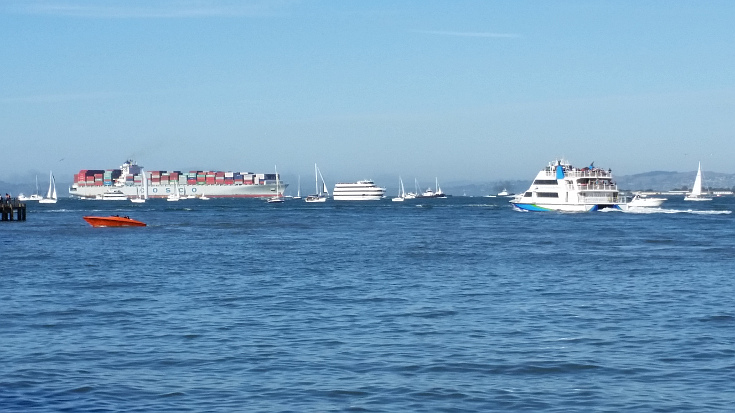 The San Francisco Ferry Building and the clock tower that withstood the 1906 quake.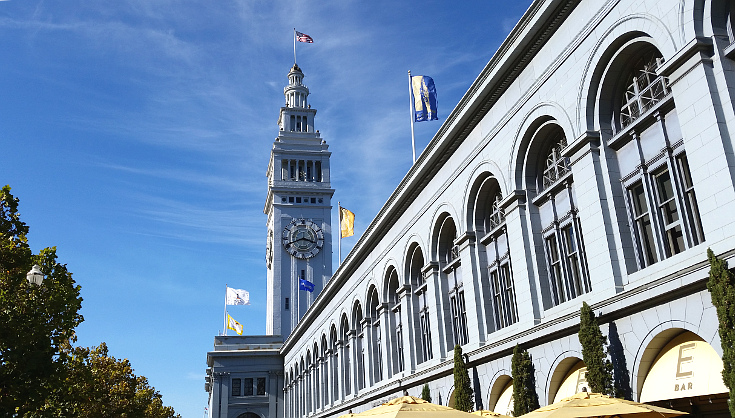 The USS America was docked at Piers 30/32 and open
for tours. We walked down to take a look at the ship.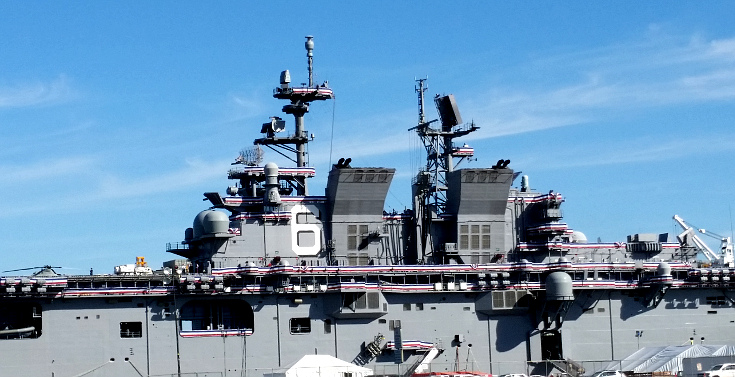 A United Airlines 747 participated in the air show, flying low over the crowd.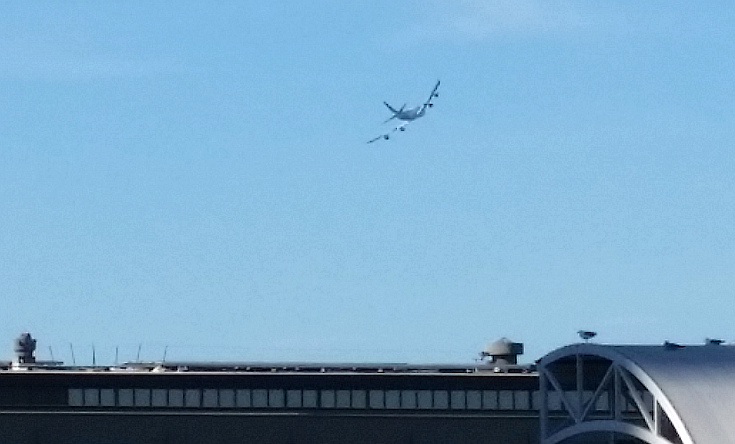 We walked past the new Mozilla headquarters on the Embarcadero at Harrison Street.
Mozilla is the company that produces the Firefox web browser.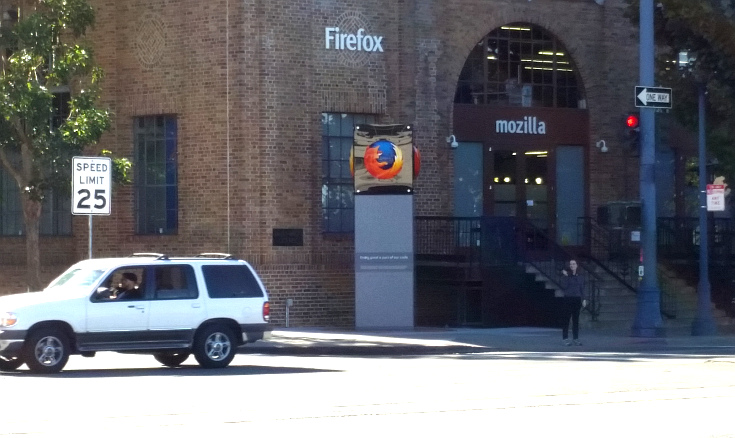 We spotted the old trolley boat car from Blackpool, England.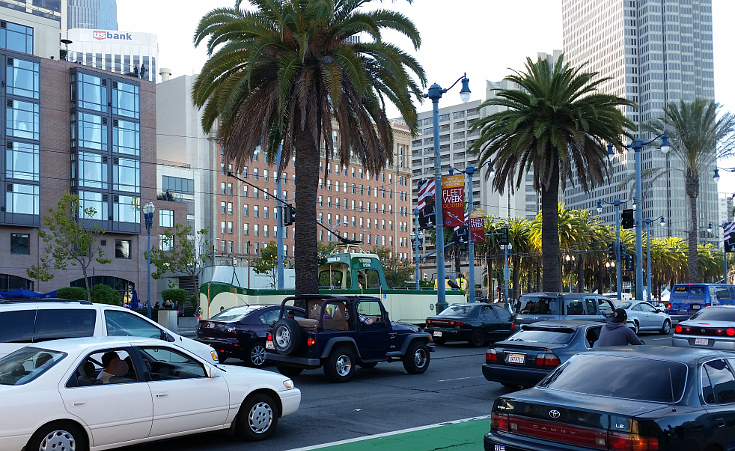 Bill's friend Robert Parks, also known as "Trolley Pup", was the driver on the boat car.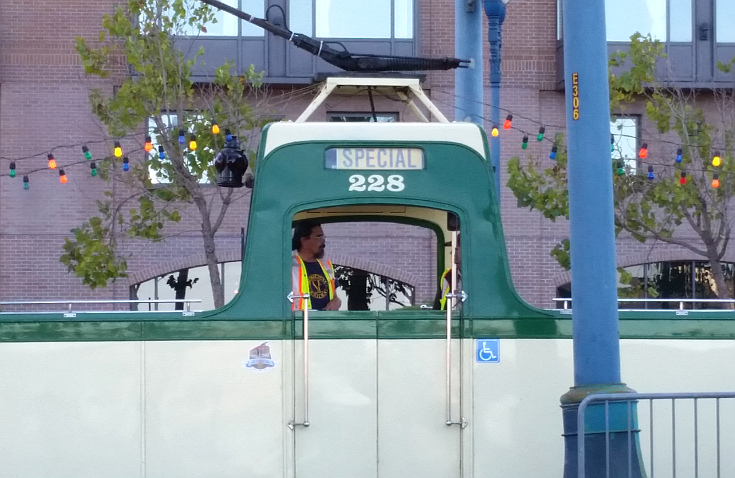 We later saw the boat car carrying passengers at Broadway and the Embarcadeo.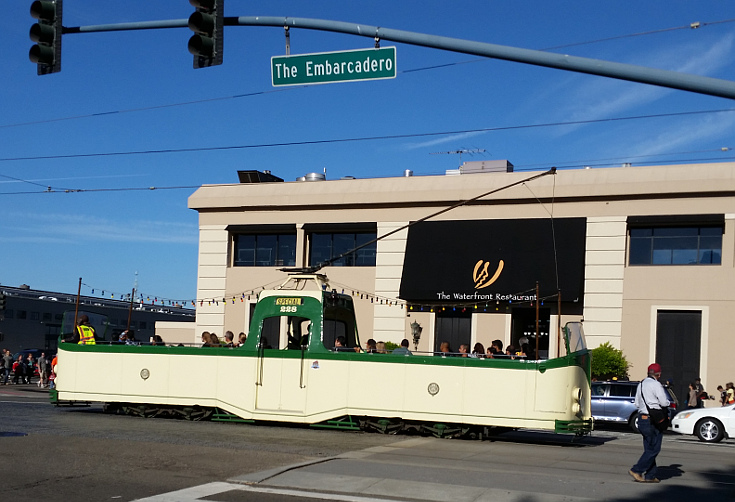 That concludes our coverage of the Blue Angels show and Fleet Week.

[ Back to Page 1 ]