Blue Angels and San Francisco Fleet Week
2014

San Francisco celebrates Fleet Week every October and a big part of the celebration
is the precision aerial acrobatics of the Navy's amazing Blue Angels flying team.&nbsp We
went down to the Embarcadero, just south of the Ferry Building, to watch the show.
Bill by the Bay Bridge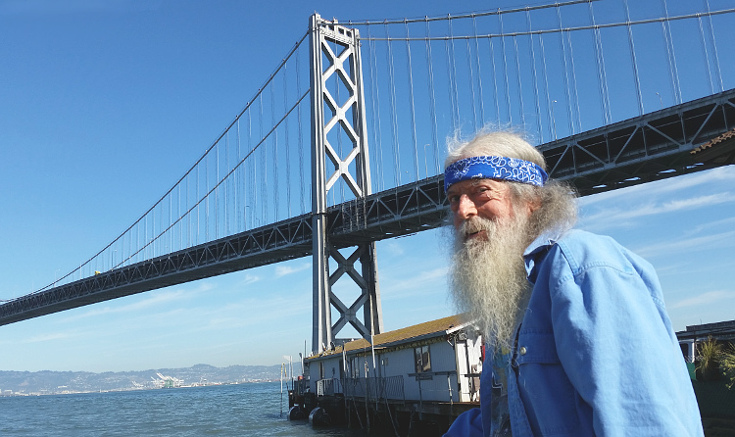 There was a large group of people there with us waiting for the Blue Angels
to arrive. Note the huge cruise ship docked behind the Ferry Building.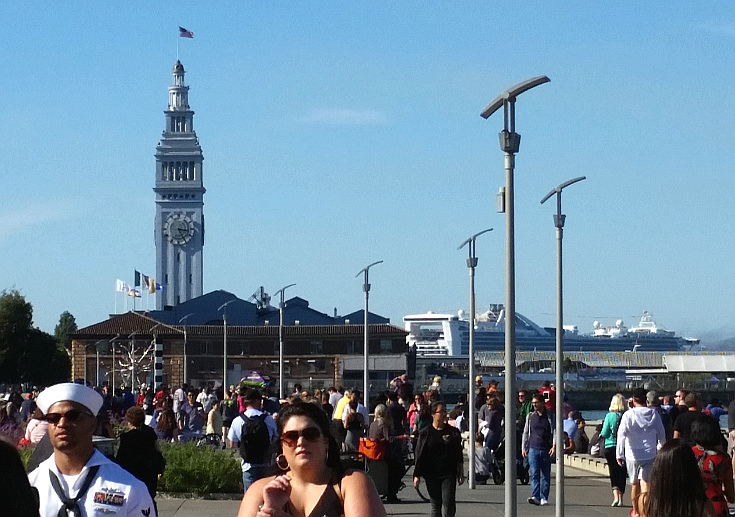 For safety reasons, Pier 14 was closed, so no one was able go out there to watch the show.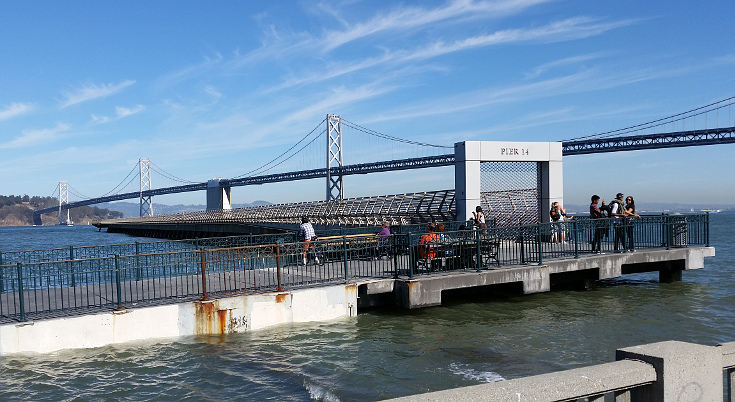 Four of the Blue Angels arrive!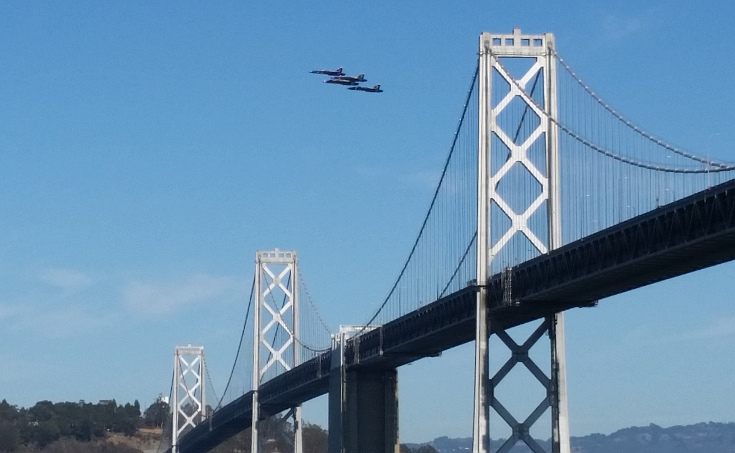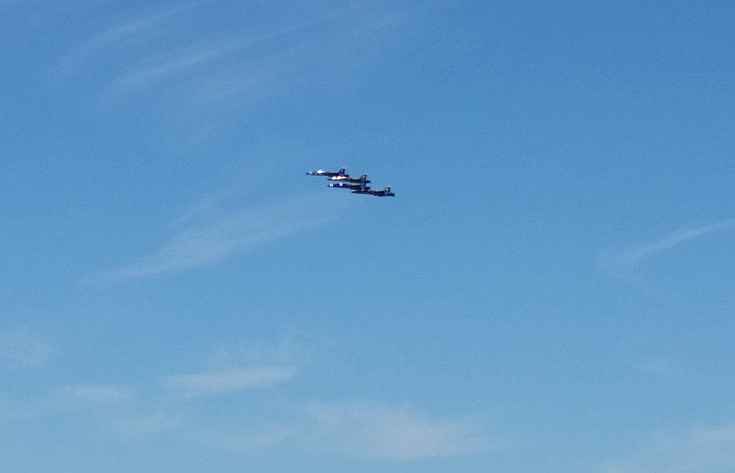 Here are the other two jets.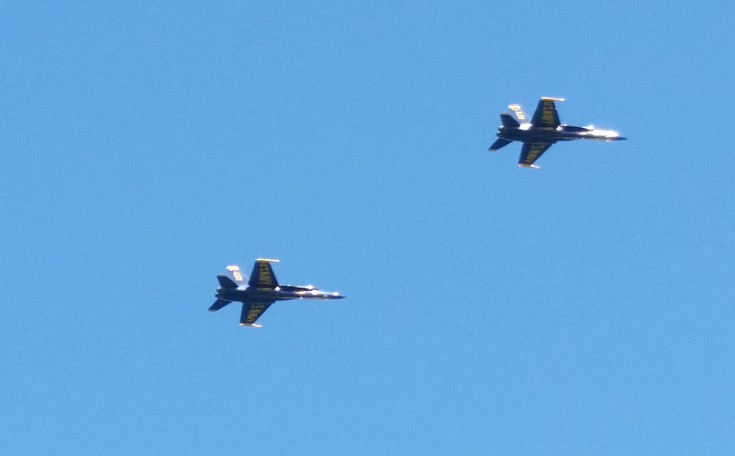 In the upper right corner you see the six Blue Angels in their diamond formation.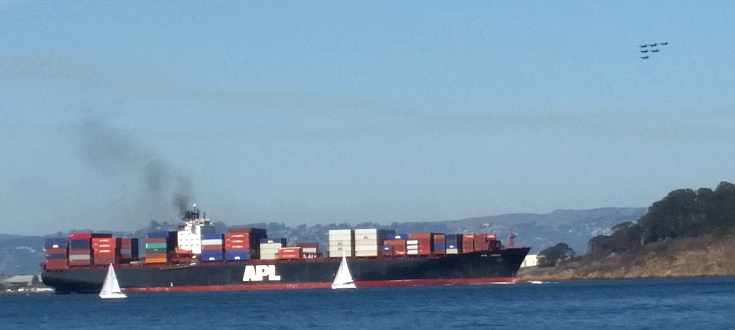 Here they are flying over the Embarcadero 4 building.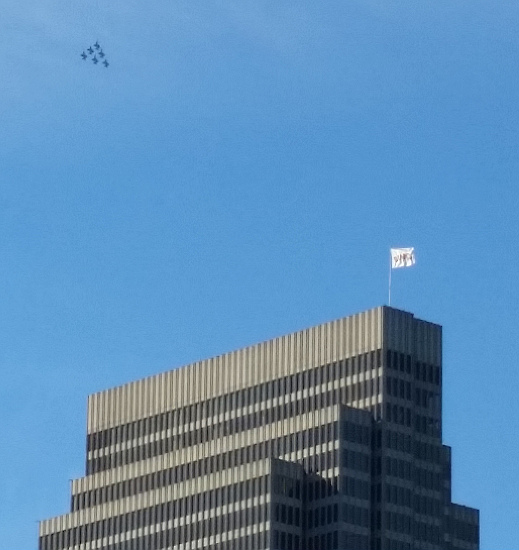 People are watching the show from around "Cupid's Arrow".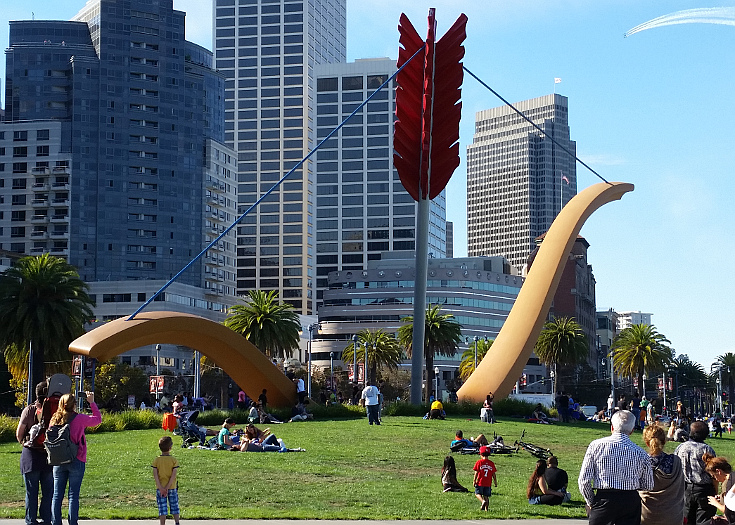 Four of the Blue Angels reforming after completing a maneuver.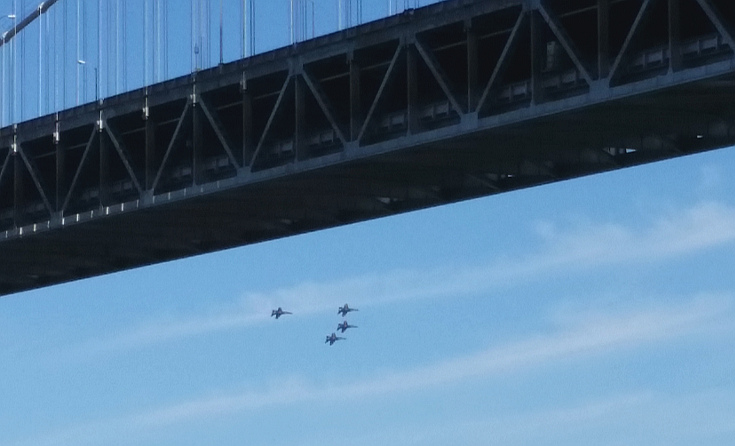 The next three photos show two of the Blue Angels doing a high loop.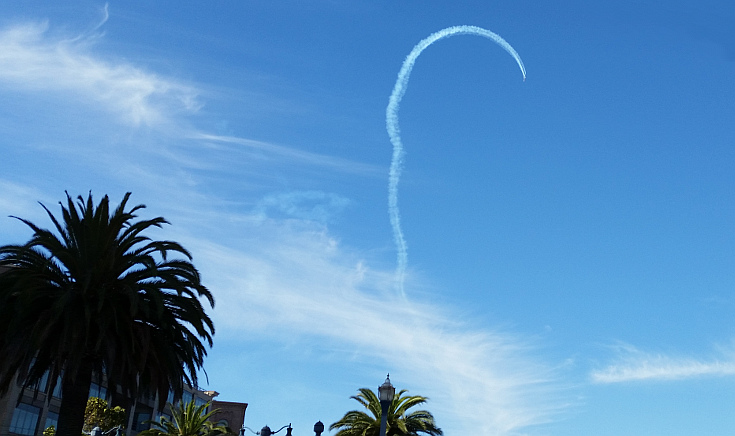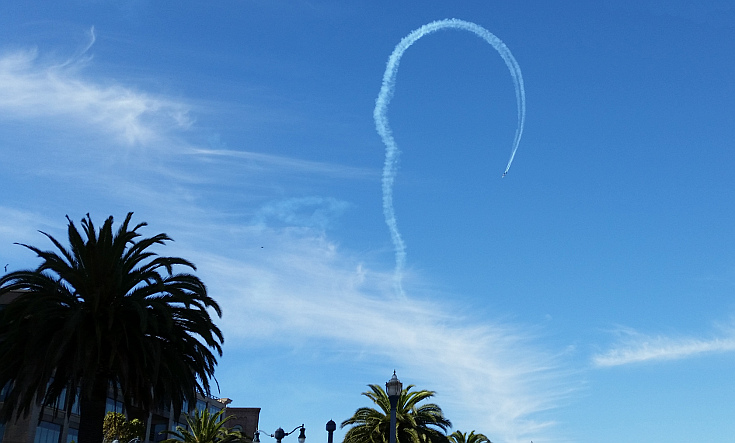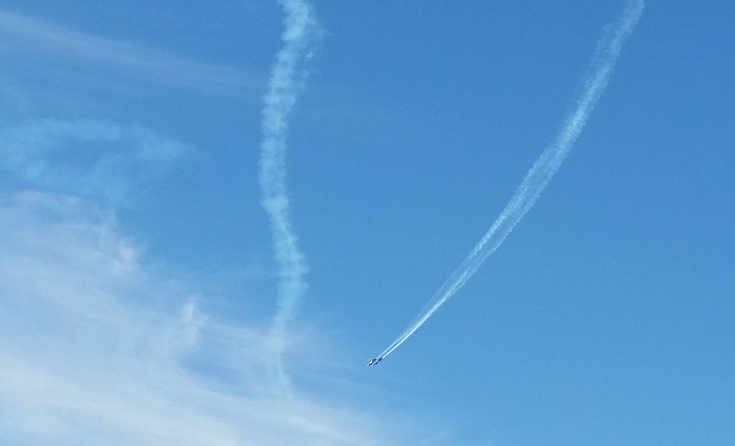 Photos continue on Page 2