National Beard and Mustache Competition
Bend, Oregon
June 4-5, 2010
Part 6 of 8

These two gentlemen were judges of the competition.
Sirwan Singh, of Surrey, British Columbia, Canada, on the
right, has the longest beard in the world at 8 feet in length.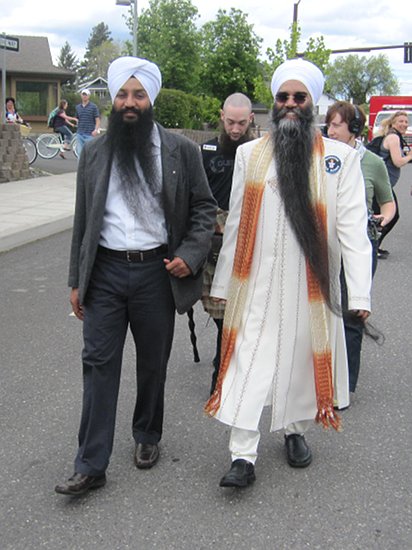 Buffalo Bill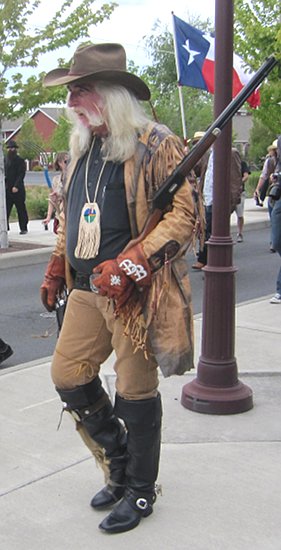 No wires were used in the formation of the hearts.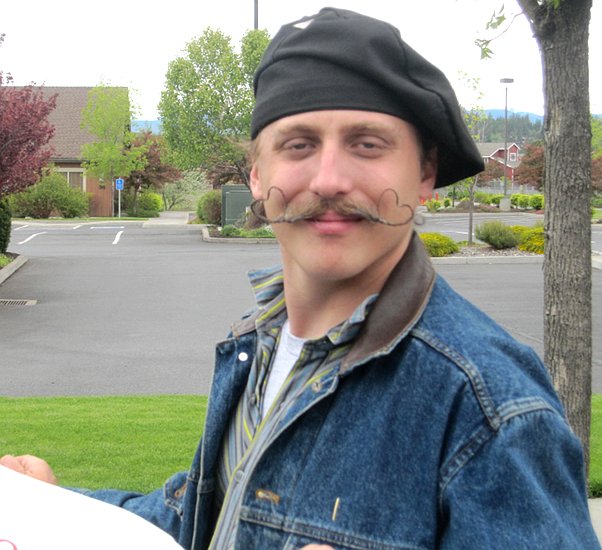 Jon from Fresno gets to carry the California flag.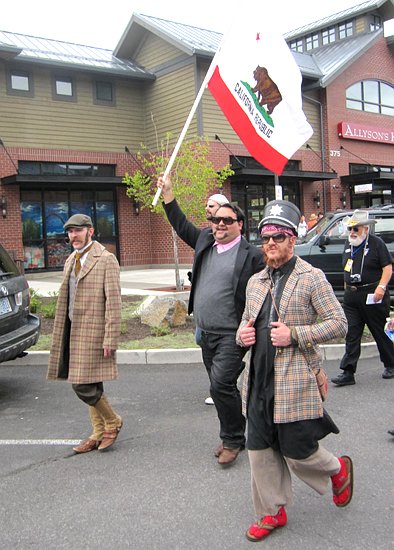 The contestants walked to the stage in groups by state, in
alphabetical order, with the host state, Oregon, at the end.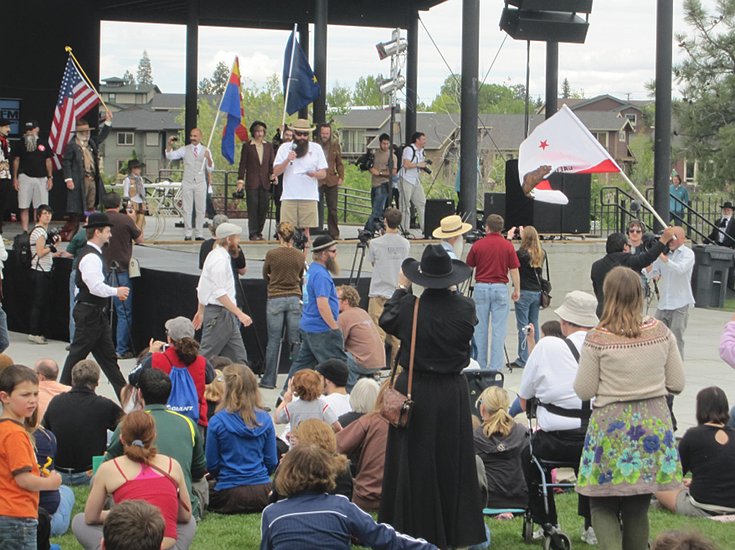 Over 200 men and a few women (in jest with fake beards) competed in the event.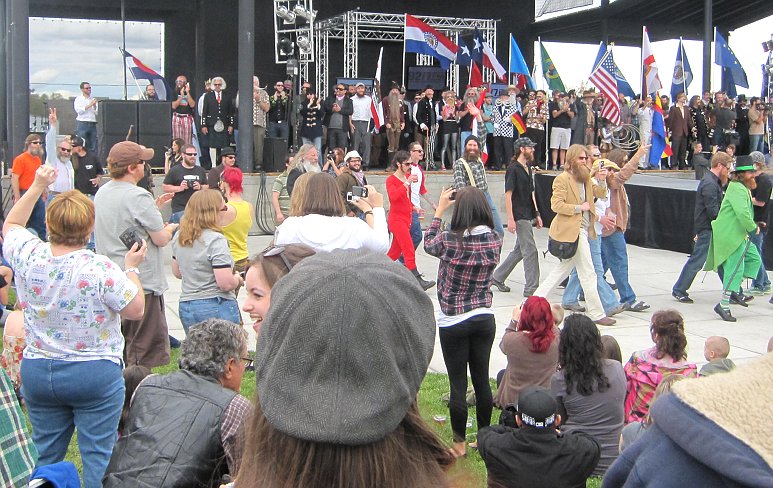 Toot Joslin holds the American flag during the singing of the National Anthem.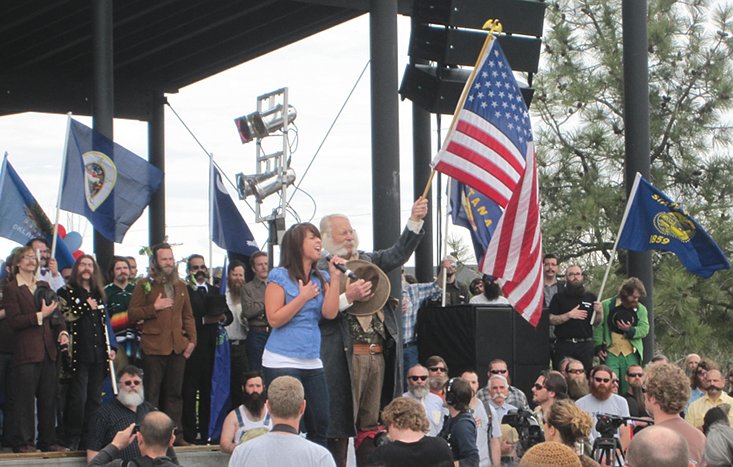 The competition begins with the Mustache Division.
Our friend Shawn Hasson is contestant 8 in his group.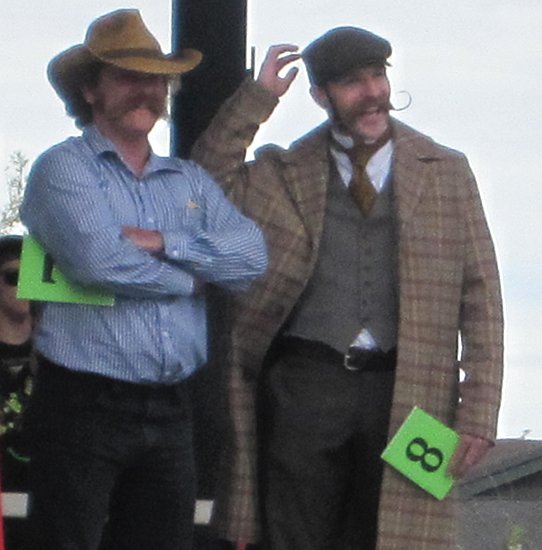 [ More in Part 7 ]