National Beard and Mustache Competition
Bend, Oregon
June 4-5, 2010
Part 7 of 8

The Full Beard Division is next. Bill is ready to walk the runway.
He's contestant 11 in Group A, the first of five groups in this division.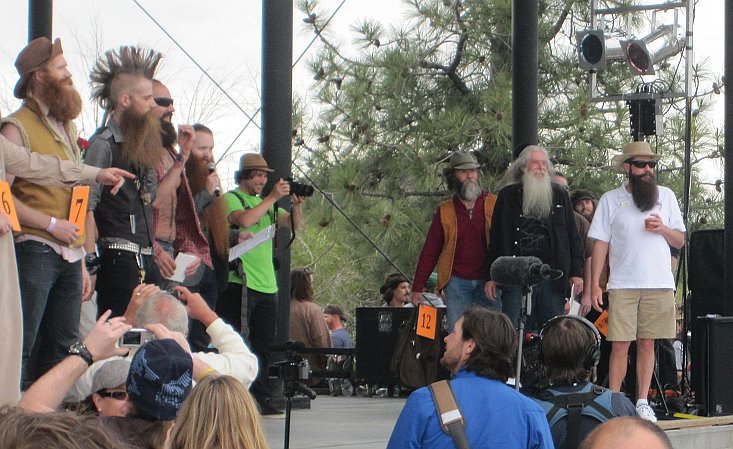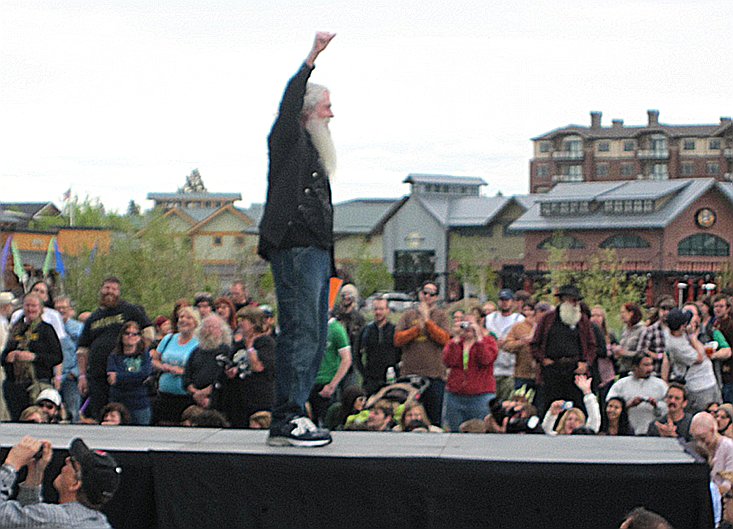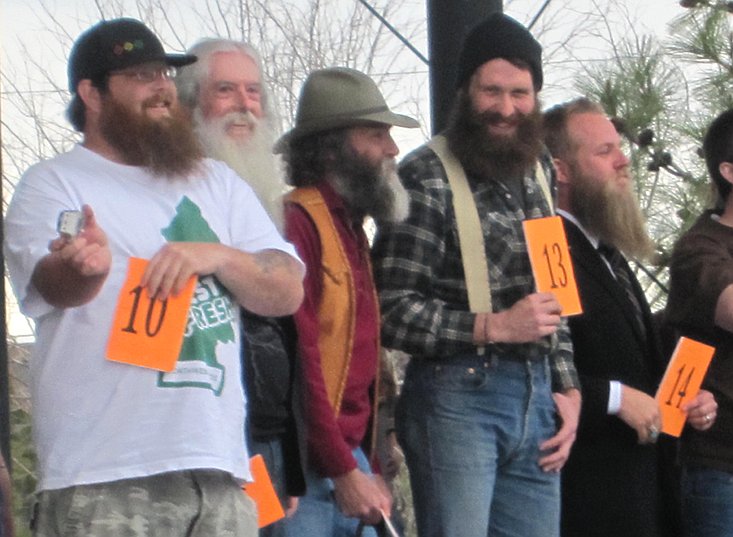 The Full Beard contestants in Group A face the judges. (Photo from Build-A-Beard.com.)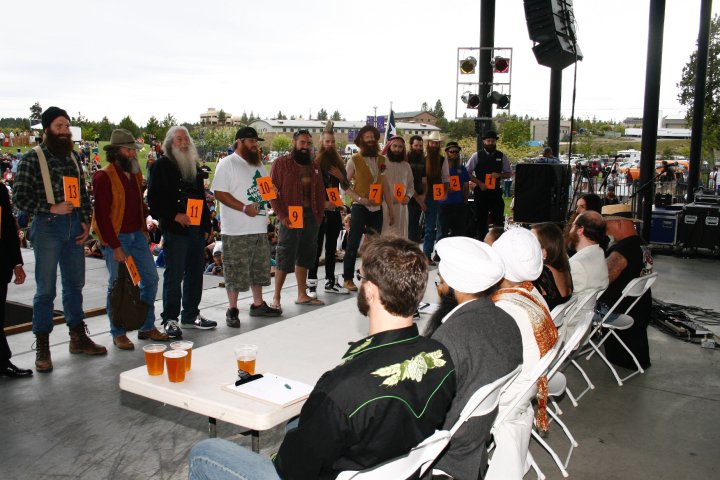 Our friend, Dan O'Neil, walks the runway.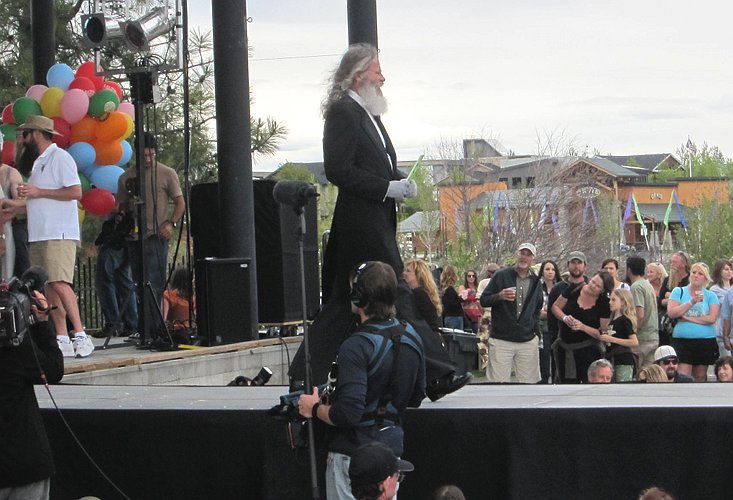 Peter ties his presentation in with the Bend Balloon Frestival.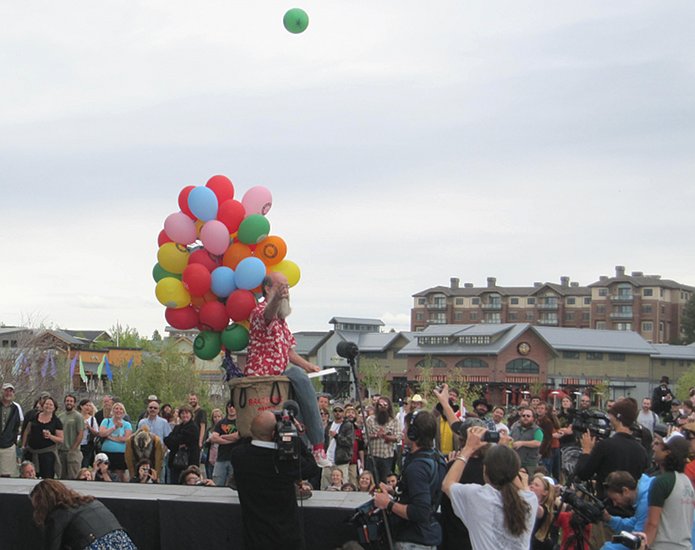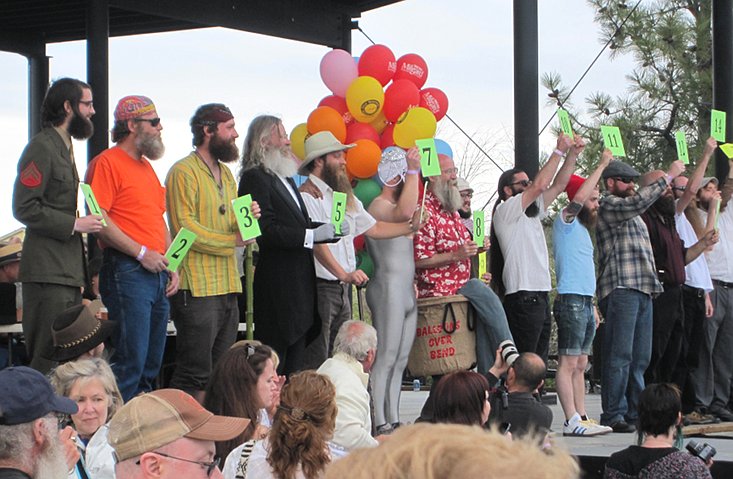 Jon Appleby is constant 6 in the Free Style Division of the competition.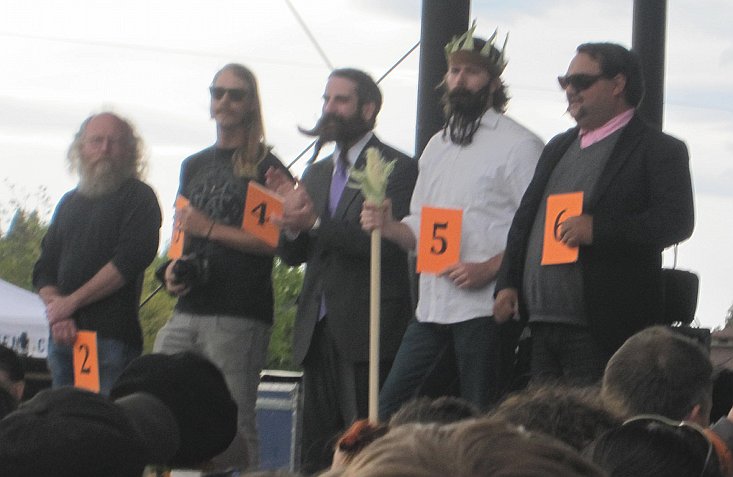 [ More in Part 8 ]