Walks Along San Francisco Bay
Page 13
May 6, 2015

Bill began today's walk at 9:30 AM at the Union City BART station.
He headed for the dry, brown East Bay hills following Decoto Road.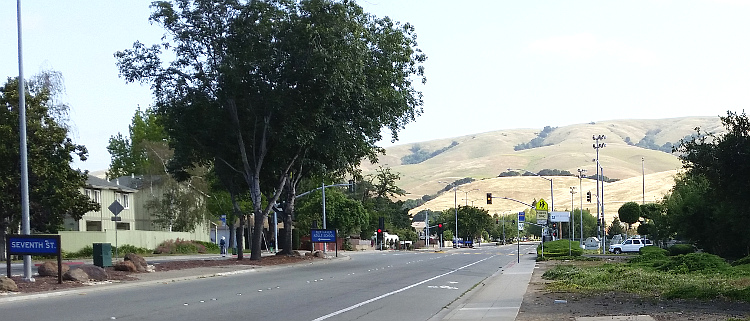 This building on Mission Boulevard appeared to house a student art collective.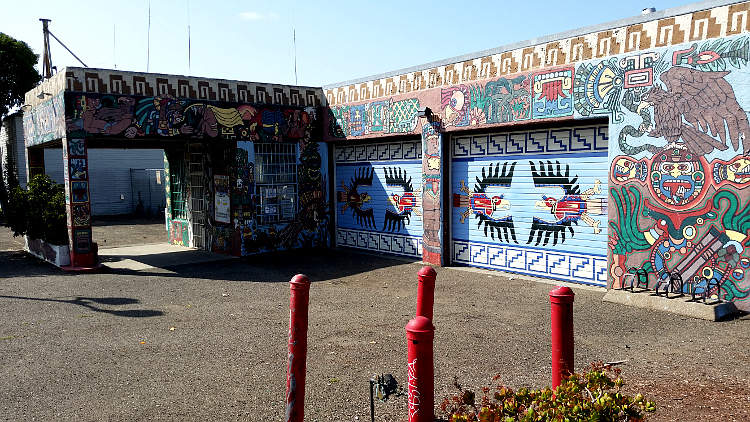 The right end of the mural, spotted around 10 AM, glistened with gold.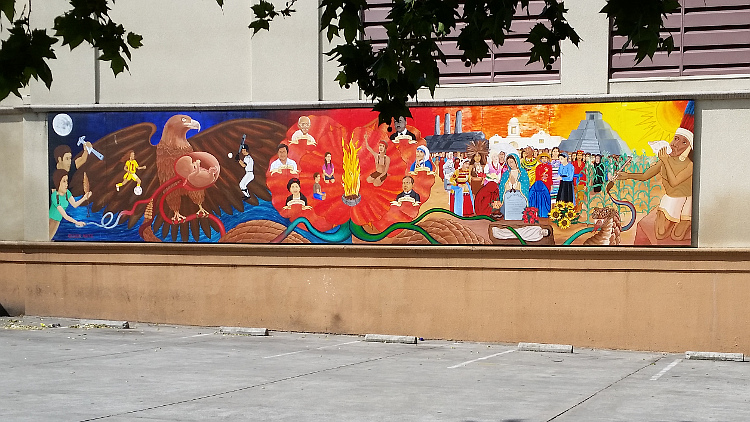 Another new town! Entered at 10:30 AM.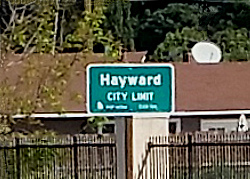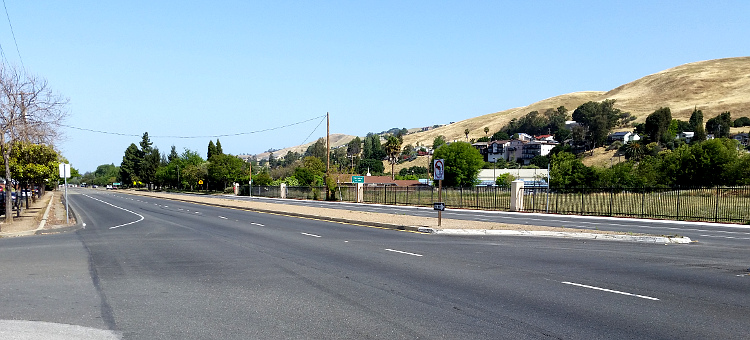 Hayward gets a Kiwanis rating of 7.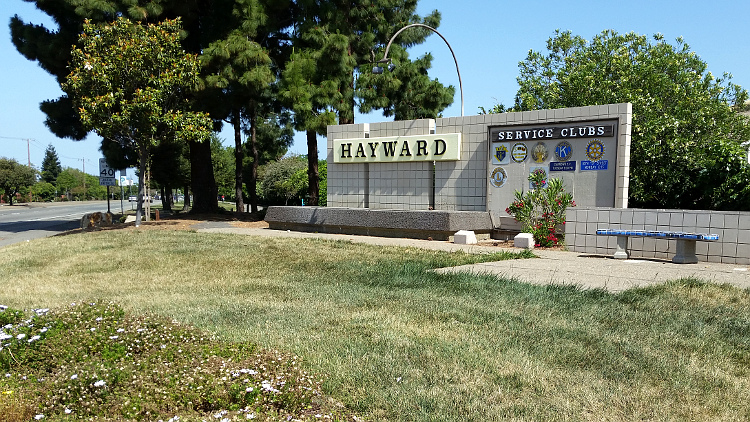 Hippie takes a selfie at East Bay service vortex.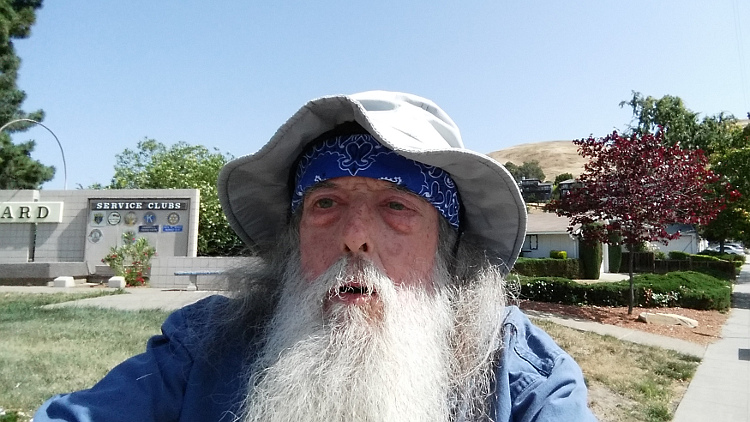 An outpost of Larry's union.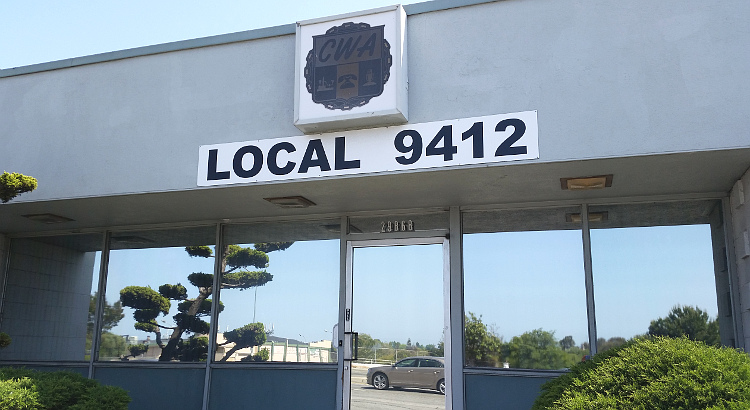 11:30 AM. Another beautiful Asian church.
There were lots of them along Mission Boulevard.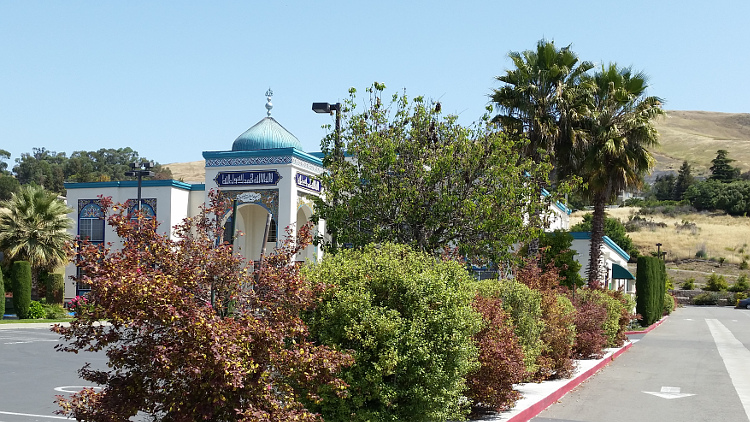 May 8, 2015
Bill's walk continued two days later from the Bay Fair BART
station. This was taken at a digital black hole. Larry had
asked for a BART station photo, but Bill couldn't upload it
for blocks around. There were no signs, but we should
note that Bill had just entered San Leandro, a new town.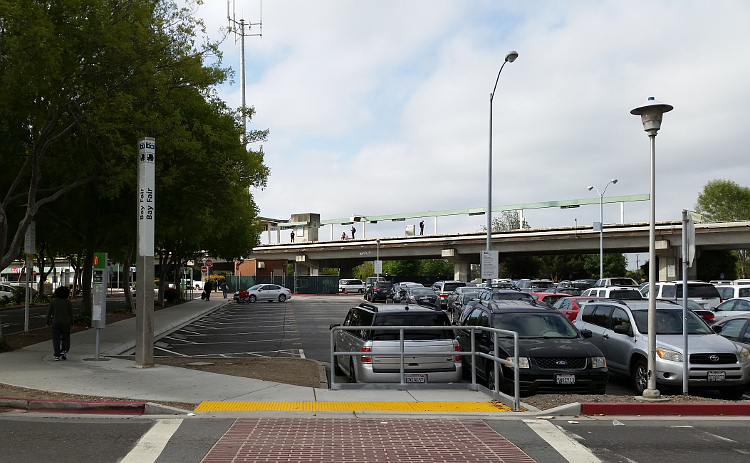 The line of trees on the eastern horizon, taken from the
Bay Fair shopping center at 9 AM formed a striking silhouette.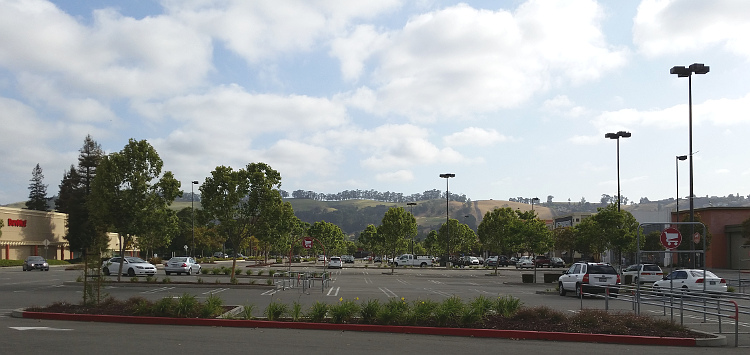 San Leandro had a few commercial districts, all of which
ran together along Mission Boulevard. This one was
seen at 10:30 AM. Mission Boulevard would change its
name to "International Boulevard" or "14th Street" from
time to time between Fremont and Oakland.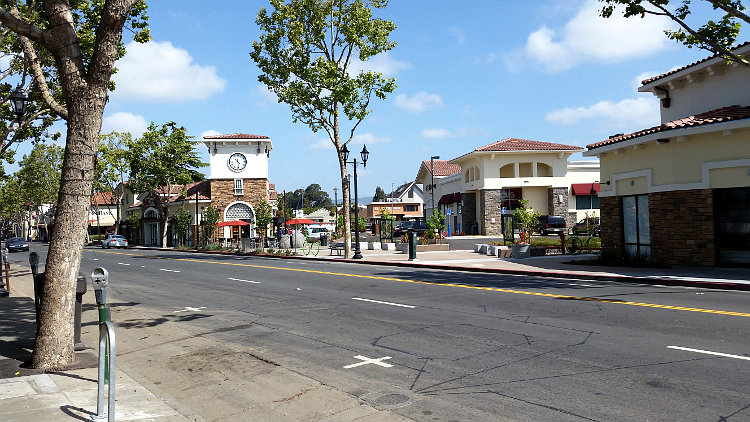 Sign at another San Leandro commercial district.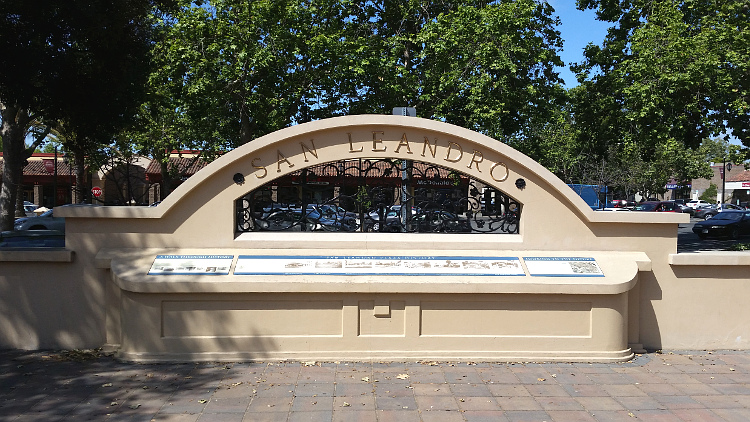 A monument to Portuguese immigrants was seen just before 11 AM.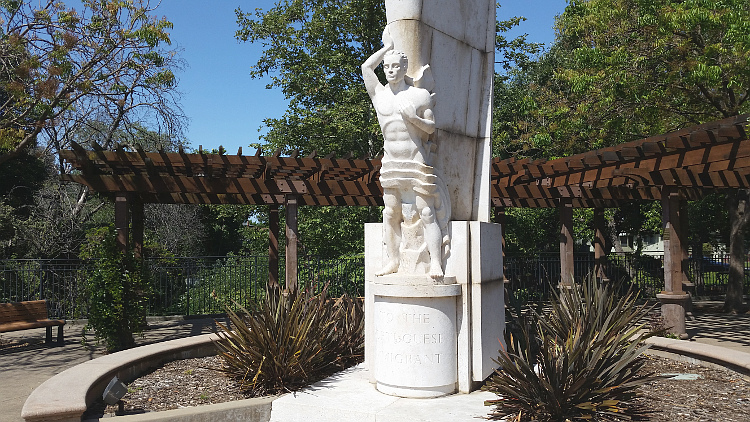 The San Leandro city seal was seen at entrances to the city hall grounds.
It had several cherries on it. City street signs there had bright red
cherries on them. They must have liked cherries.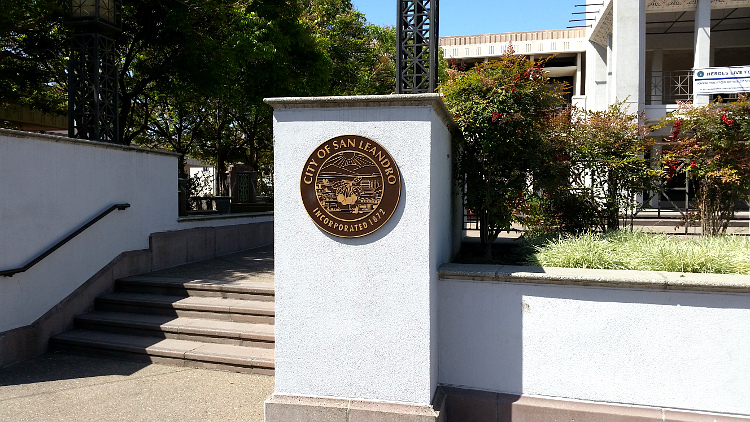 A monument in the median strip. Didn't see any cherries on it.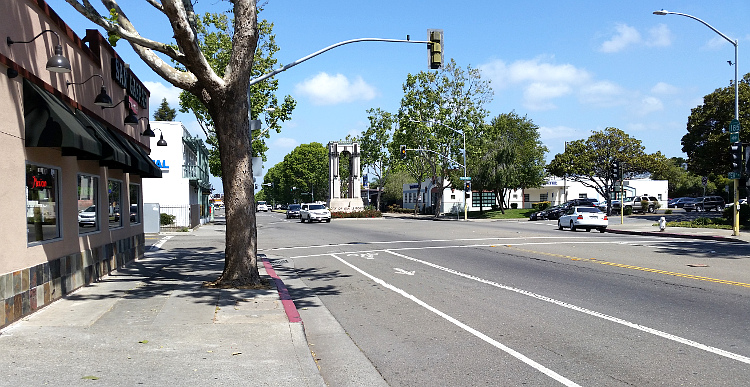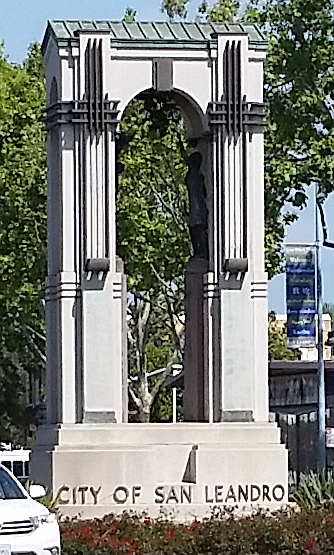 Cherries! Just coming into bloom. Bill walked down this walkway
under the cherry blossoms and among the yellow flowers.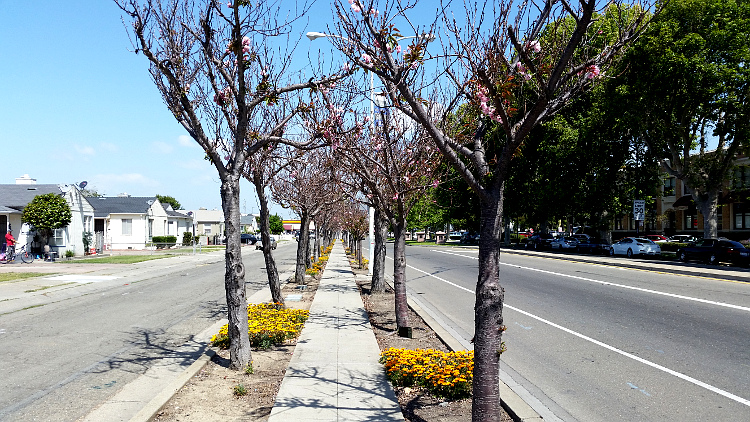 Looking back at 11:15 AM, just beyond the row of cherry trees,
San Leandro's Kiwanis rating can be obtained. This photo
was taken looking south, from just across the Oakland city line.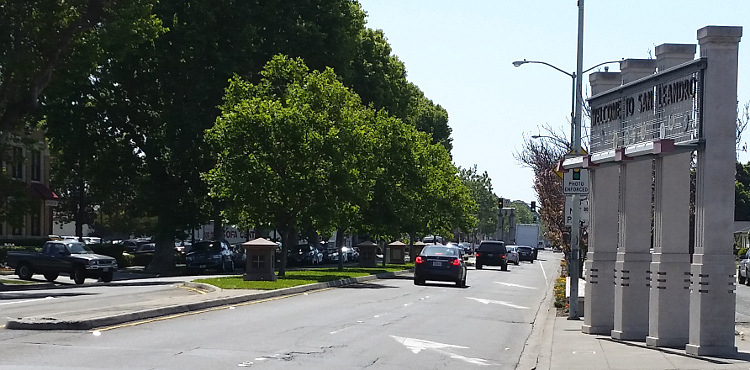 Great color in this mural, seen at noon.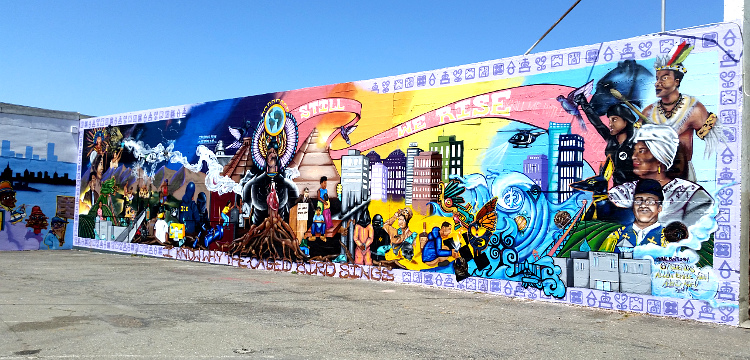 Arriving in downtown Oakland at 3:30 PM. The Alameda County
Courthouse lies just beyond the southern tip of Lake Merritt.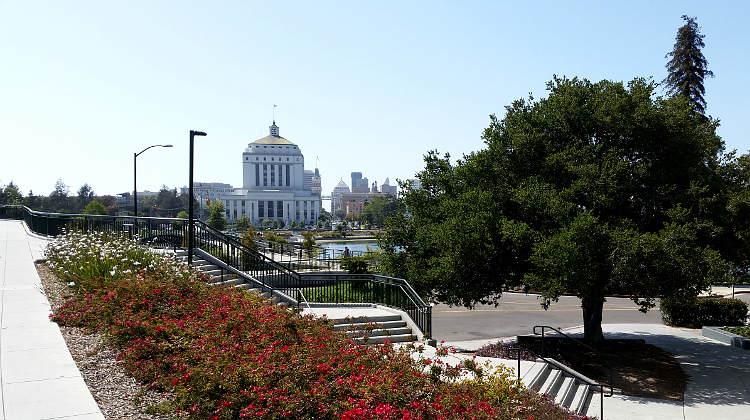 Lake Merritt. The jewel of downtown Oakland!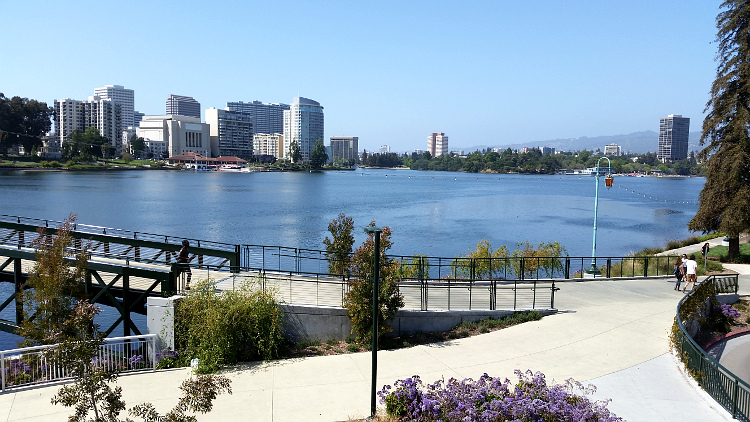 At this point, Bill has walked about 93 miles on 11 different days,
encircling most of San Francisco Bay, passing through
25 cities, and he's just a dozen miles from home!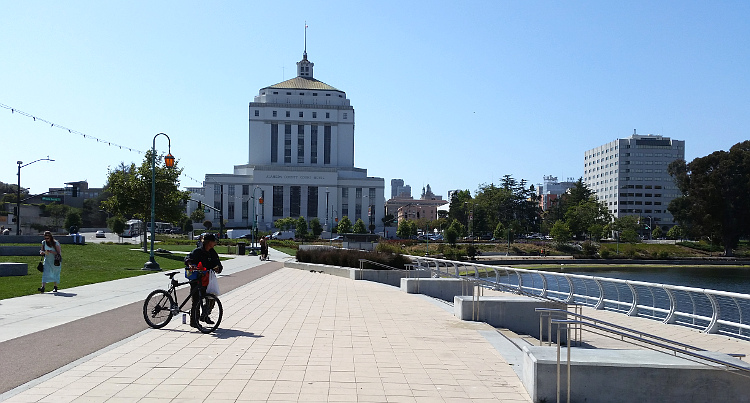 Bill's walk continues on Page 14