Walks Along San Francisco Bay
Page 14
May 11, 2015

Bill started today's walk at 9:00 AM at Oakland's City Hall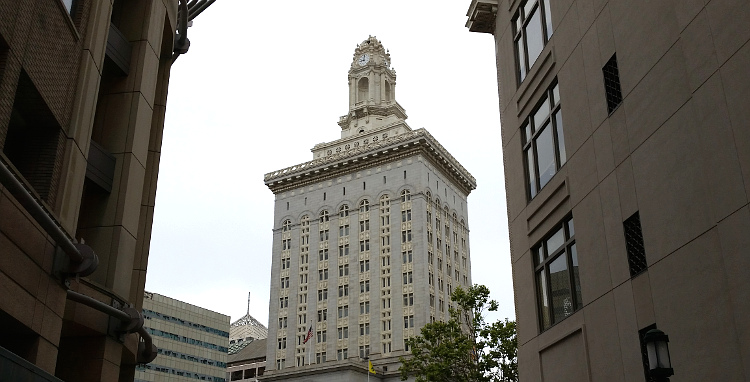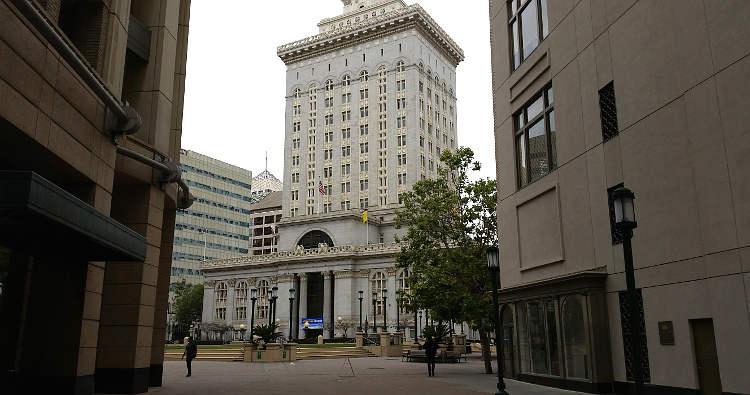 A few minutes later, Bill passed the Oakland Fox Theater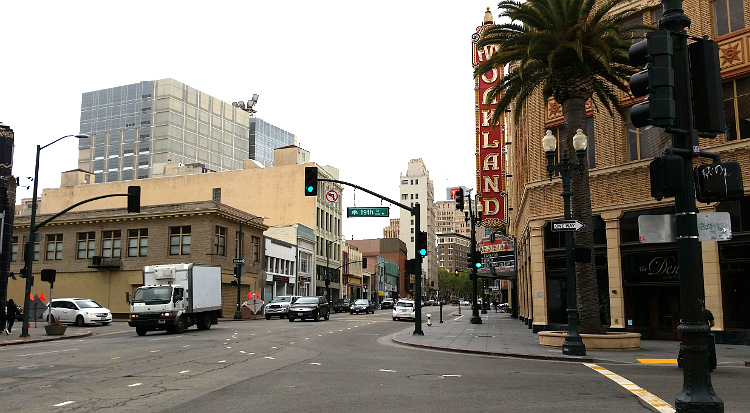 Entering Berkeley, at about 11:15 AM.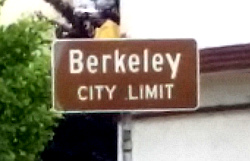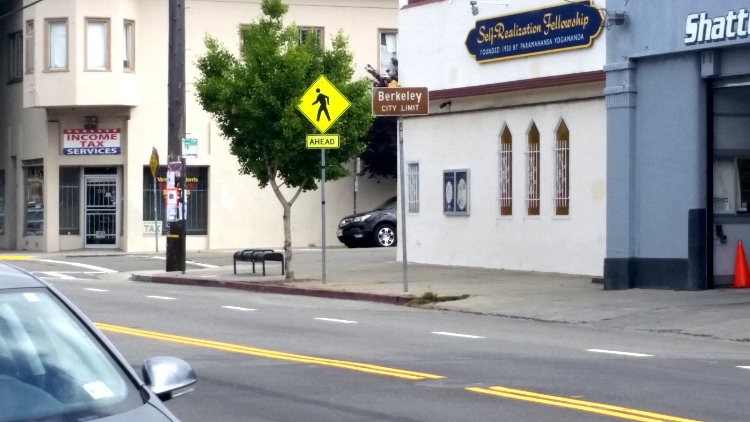 A rendezvous with Larry for lunch in downtown Berkeley.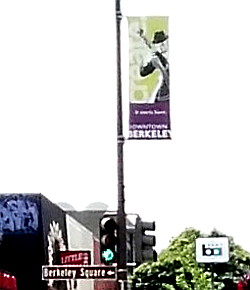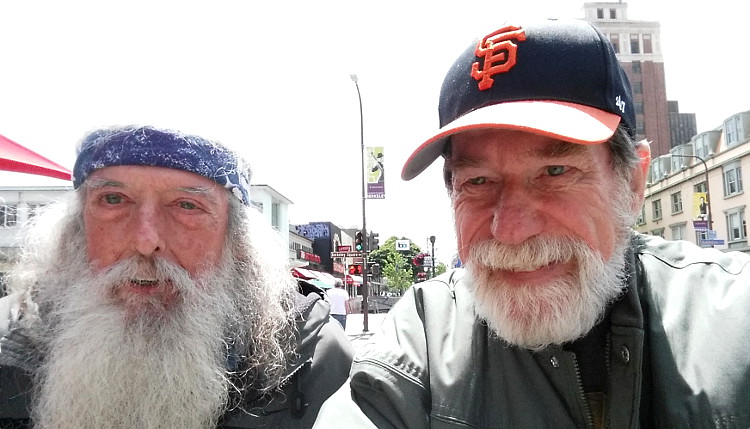 Bill had a cheese and tomato sandwich with iced tea.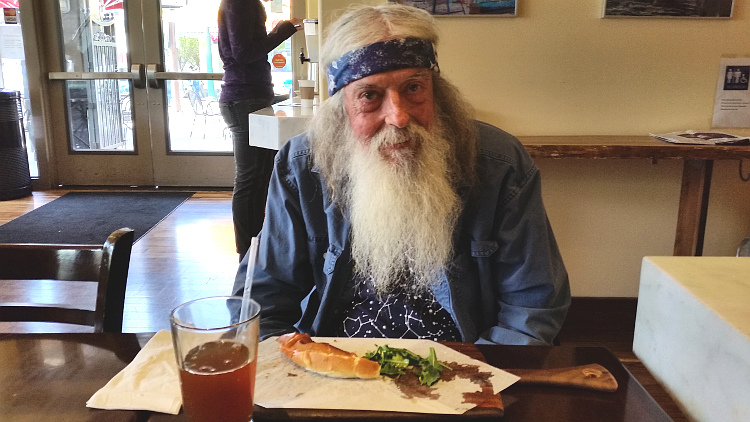 We headed for the hills, the University of California campus.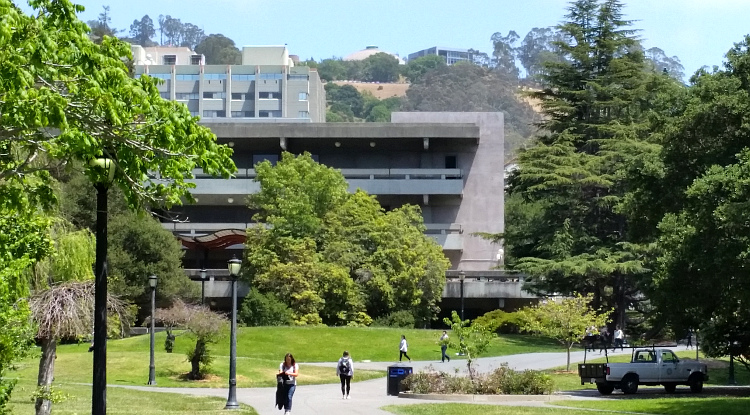 The campus begins to take on Governor Brown's favorite color.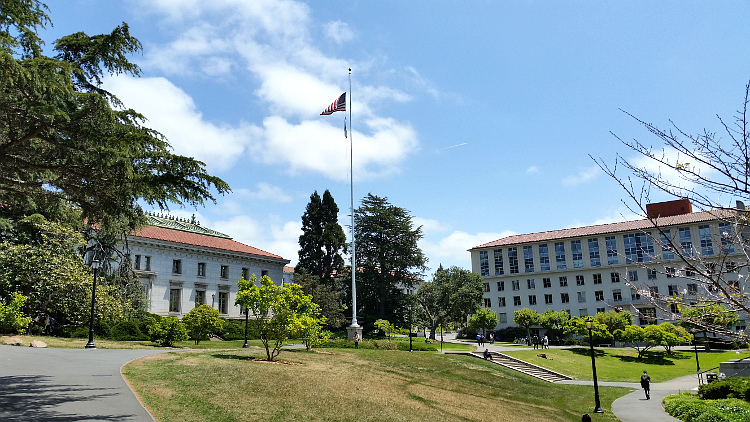 In some areas, green grass still remained.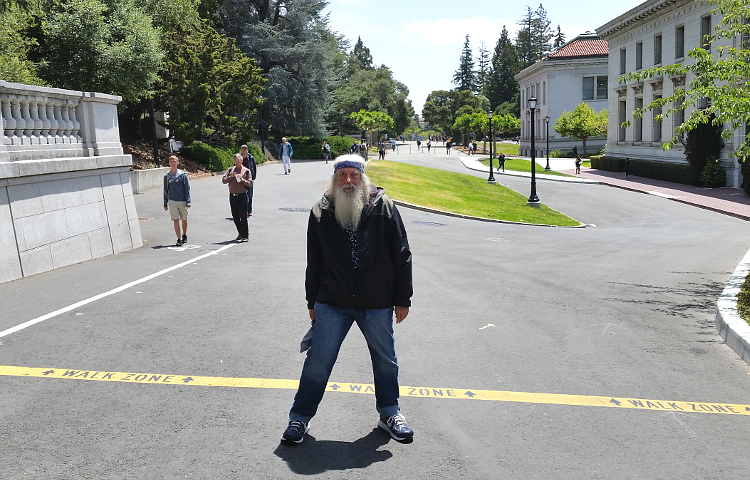 The browning of California continues...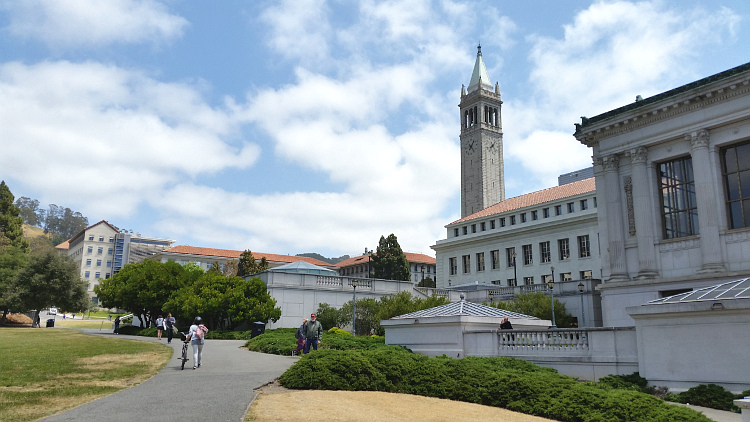 It was comforting to see that both the west and north
sides of the Campanile were in the same time zone.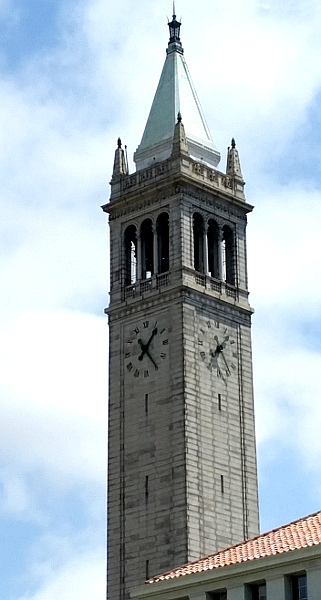 Larry, surrounded by students wandering aimlessly about.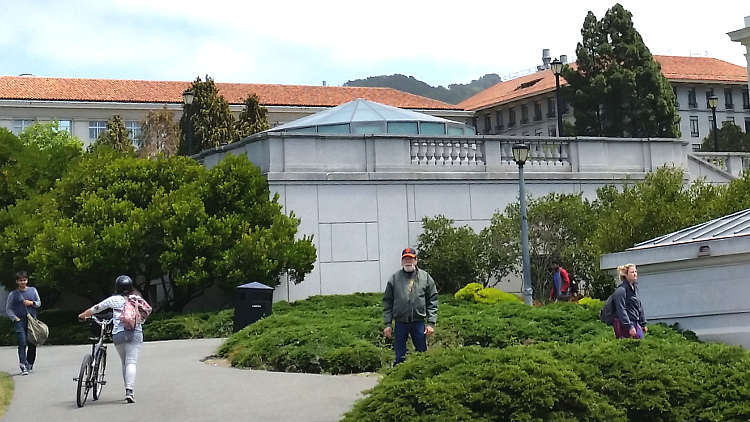 Trumpet flowers just west of downtown Berkeley.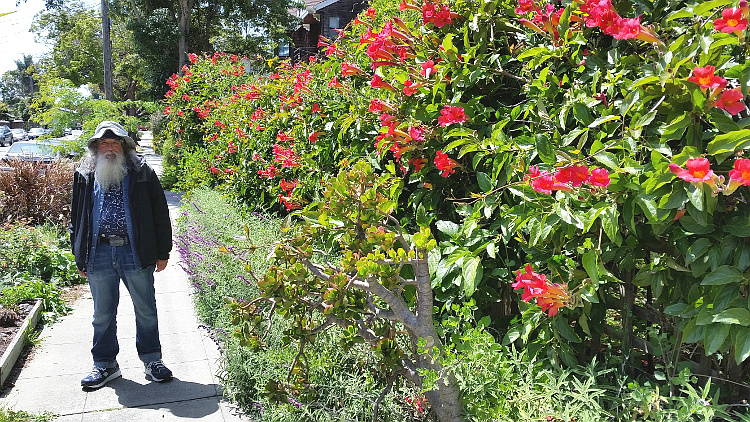 At about 3:15, Bill arrives at Albany. By now, Larry is
on his way back to San Francisco on BART.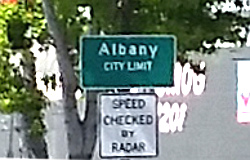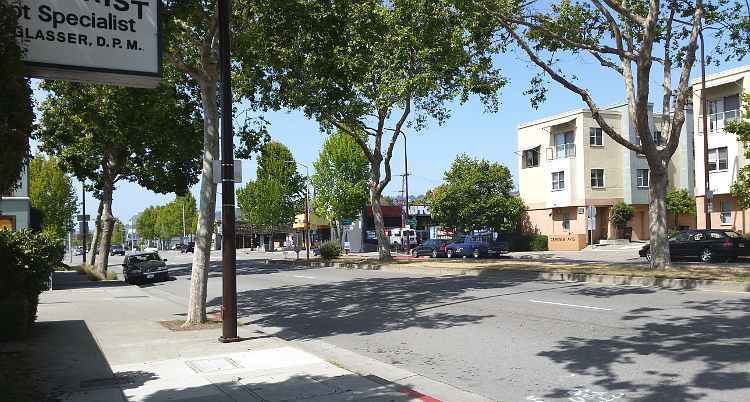 Ten minutes later, Bill crosses the line into El Cerrito.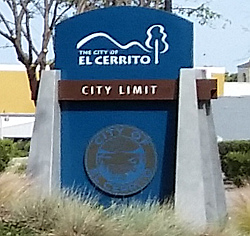 Looking southeast from this corner in downtown El Cerrito, 3:30 PM.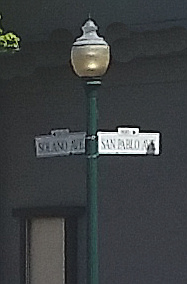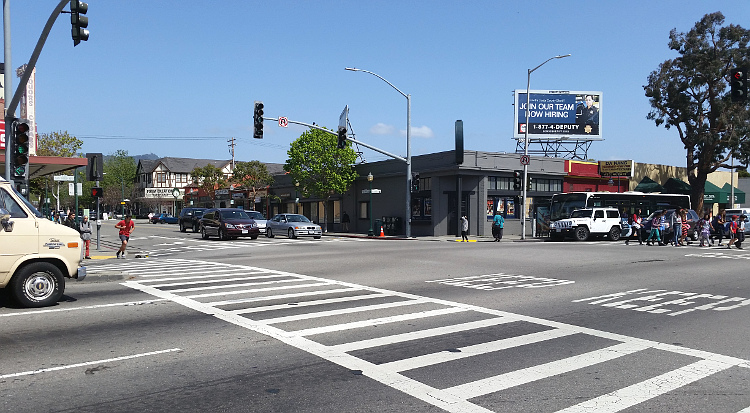 And this is looking northeast.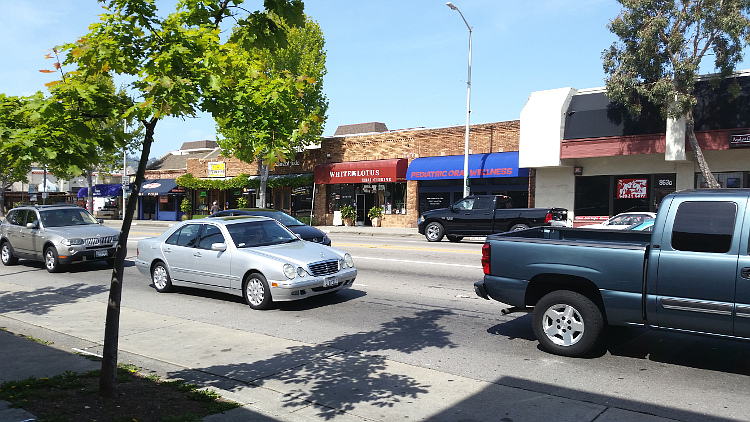 San Pablo Avenue was at one time part of the Lincoln Highway.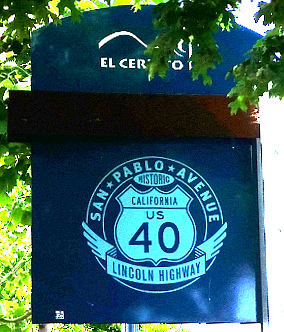 Attractive light blue movie theater on San Pablo Avenue in El Cerrito.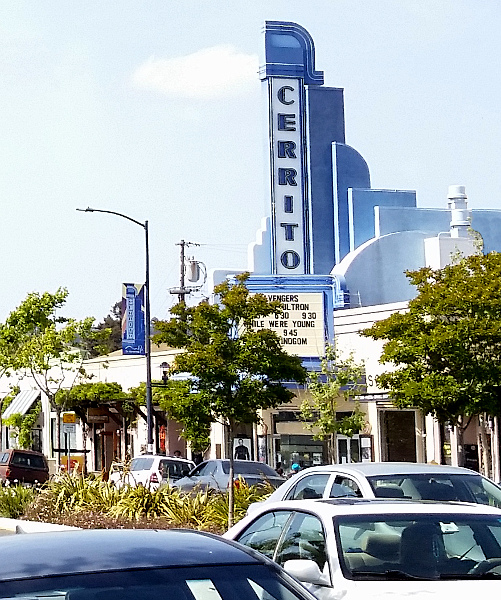 Bill skirted Richmond on his left, but his route did not enter it.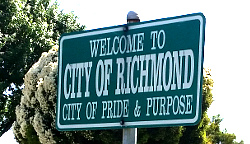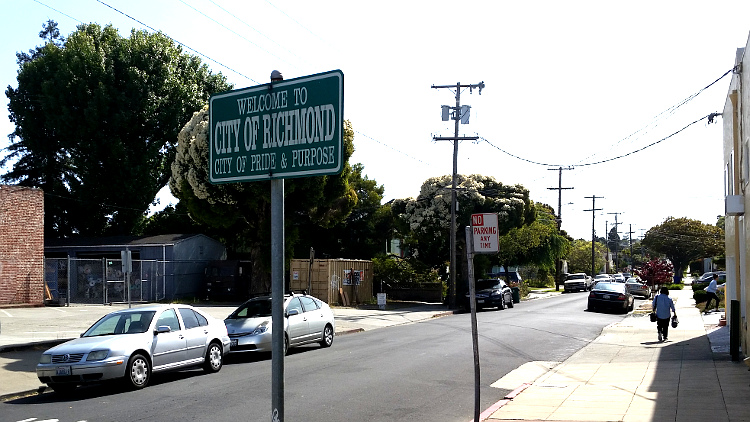 Bill's walk continues on Page 15