Walks Along San Francisco Bay
Page 10
April 23, 2015

Bill approached Santa Clara at 10:50 AM.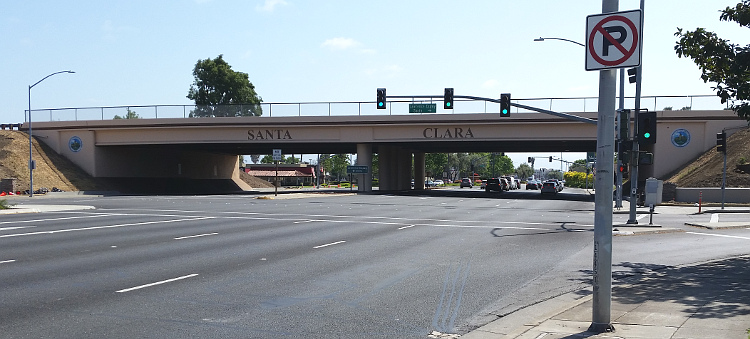 The city seal was on the side of the bridge.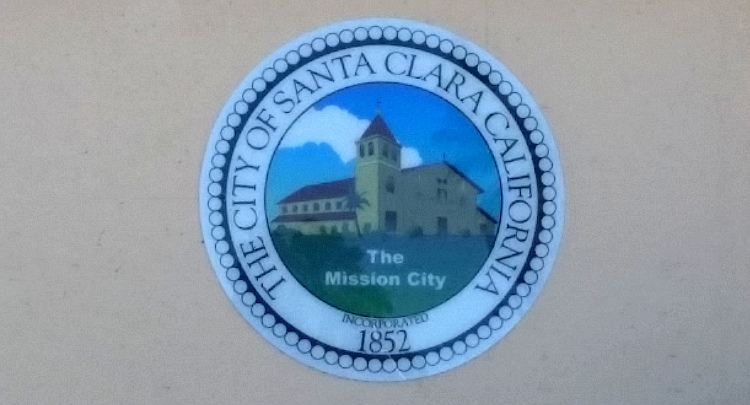 Saratoga Creek actually had water in it!
This is looking south from El Camino Real.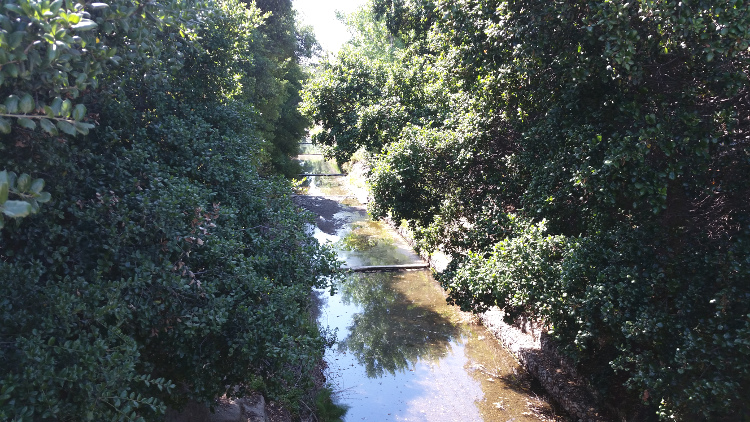 Bill came upon this historical marker just after noon.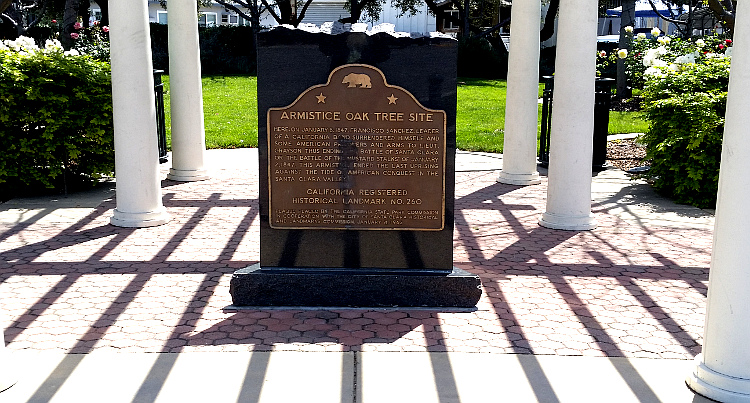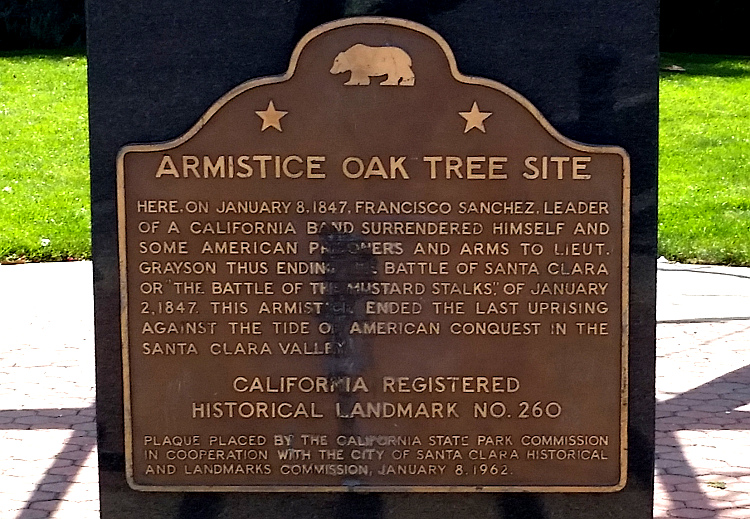 And this green statue was across the street.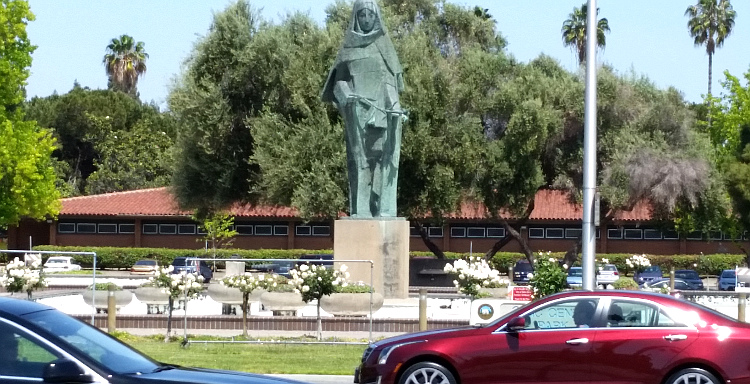 This old building was part of the University of Santa Clara.
It is located just north of the main part of the campus.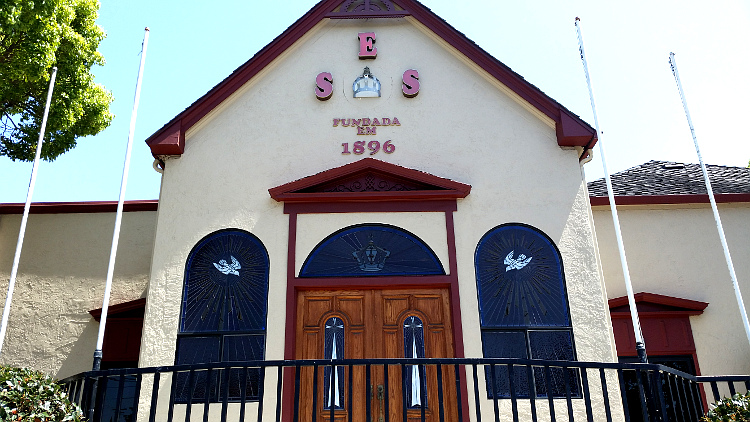 The university on the north was bounded by tree-lined residential streets.
Bill walked by here at 12:40 PM.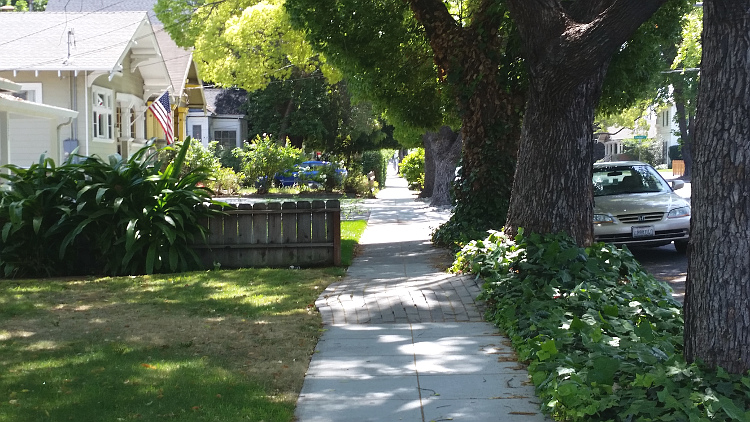 Sign at the university entrance on El Camino.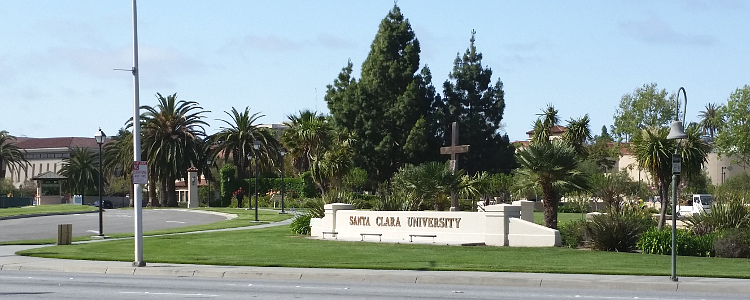 A wide walkway running north and south through the campus.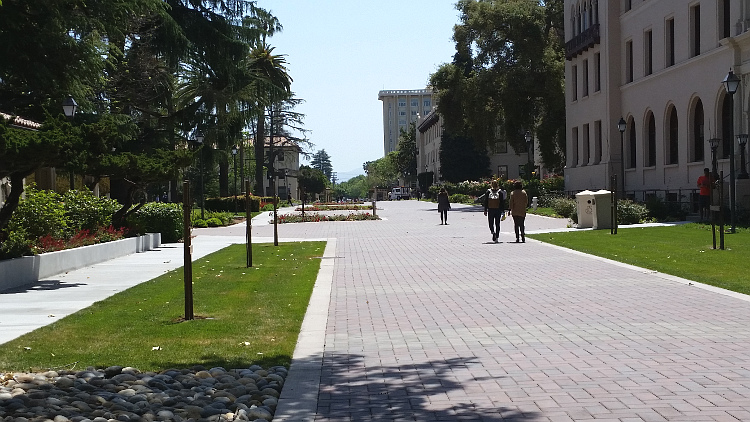 One of California's old missions from the Spanish era.
This one is the Mission Santa Clara.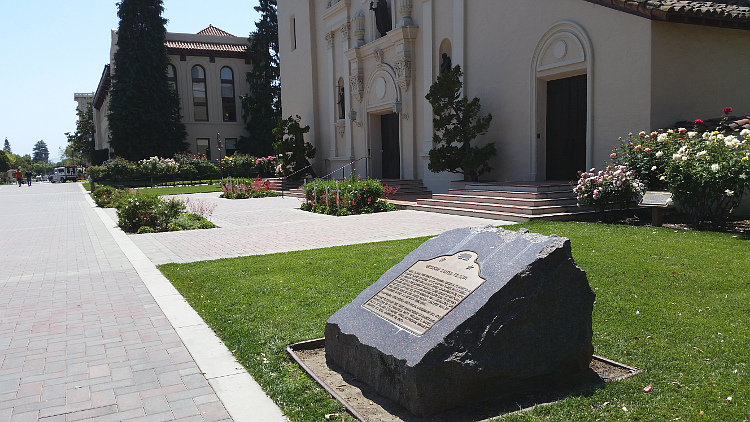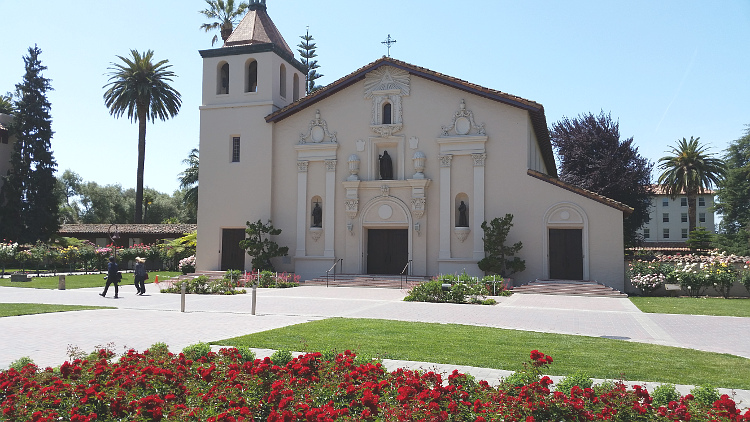 Does Bill "Know the way to San Jose?" Yes!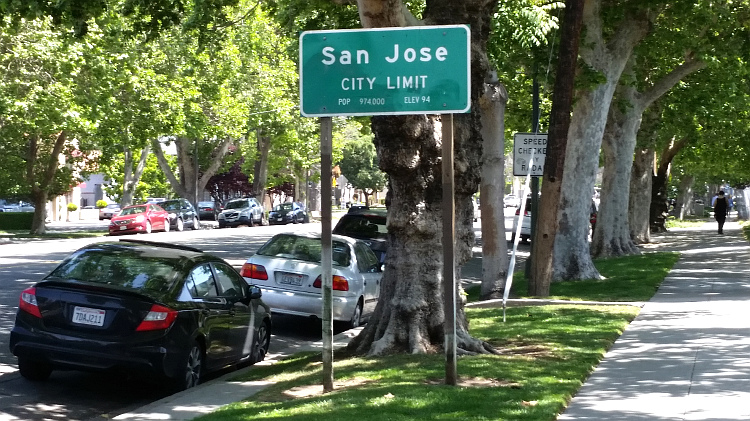 The Guadalupe River in downtown San Jose, looking north from Santa Clara St.
Bill crossed the bridge over this river at 2:40 PM.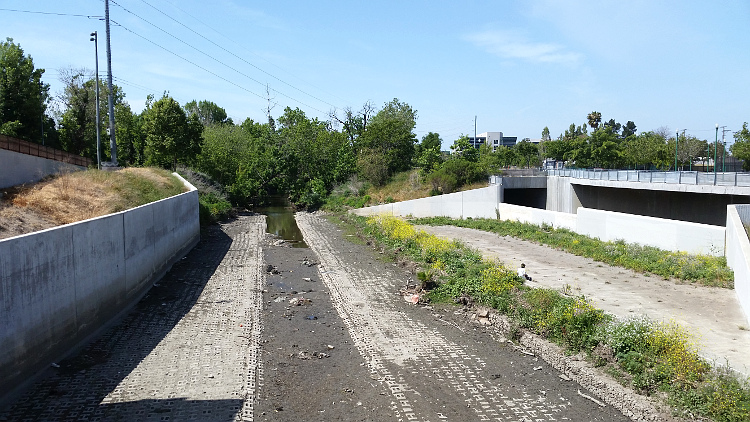 Still on Santa Clara Street, Bill passed the San Jose City Hall at 3 PM.
In a few blocks he will turn north (left) on 13th Street,
and then each step will take him closer to San Francisco.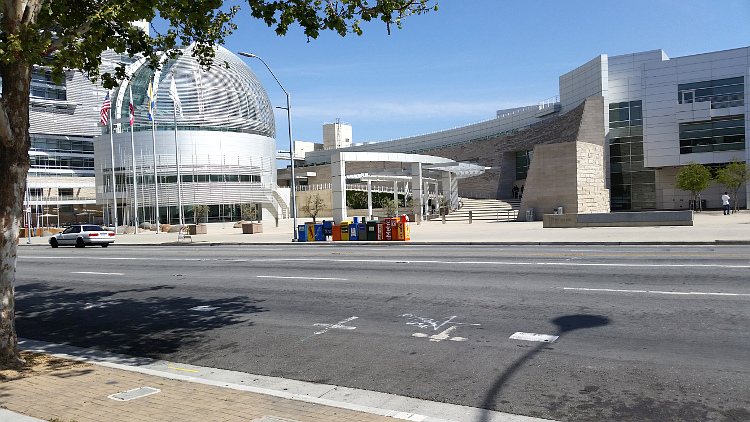 The walk continues on Page 11