Walks Along San Francisco Bay
Page 11
April 27, 2015

Today Bill began to hike at this intersection, where he stopped last time.
It is where Oakland Road, 13th Street, and Hedding Street meet in San Jose.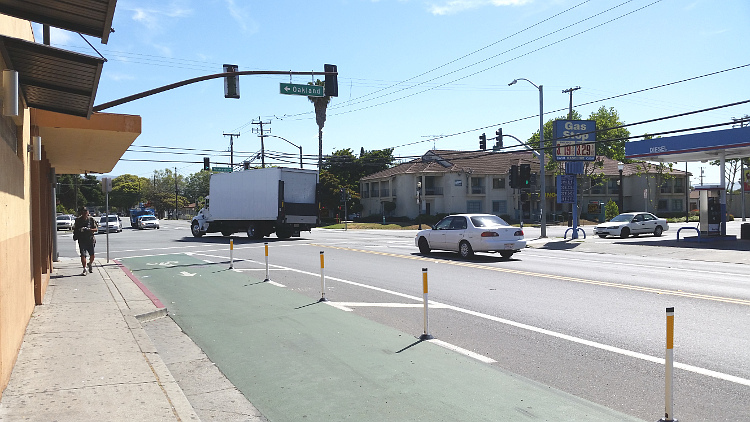 Bill crossed Coyote Creek at noon. This is looking east.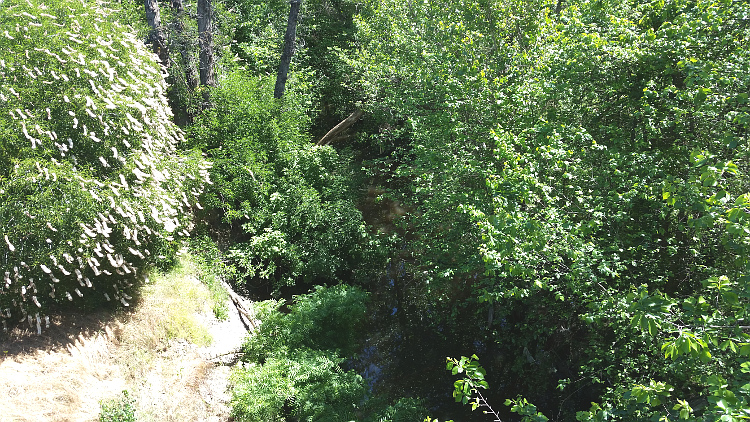 Cool school team logo for the Orchard Bruins.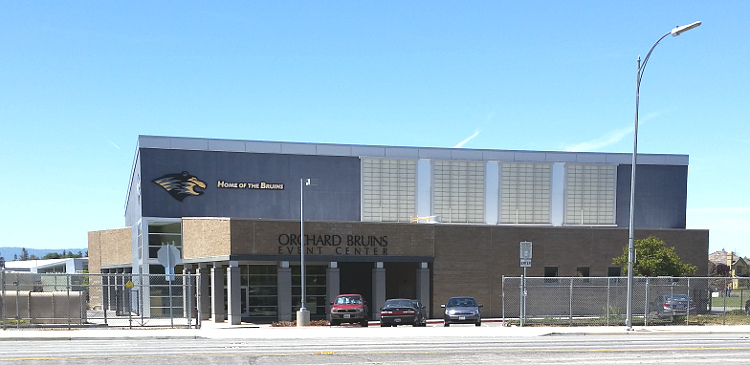 There was no Milpitas city limit sign, but looking
back Bill saw the sign for entering San Jose.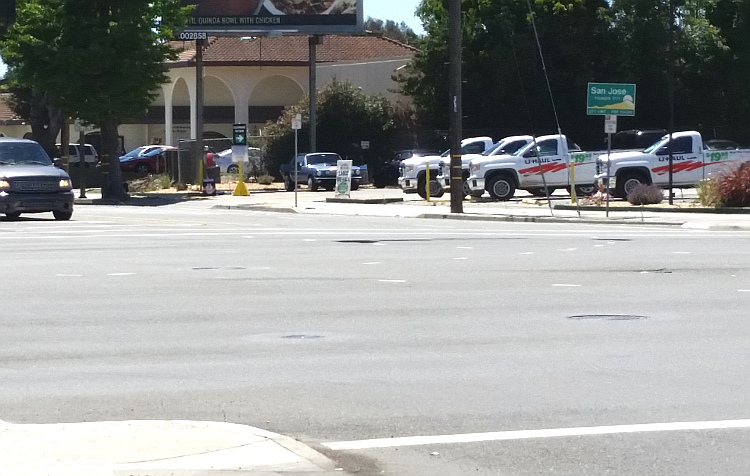 And the name of the street changed.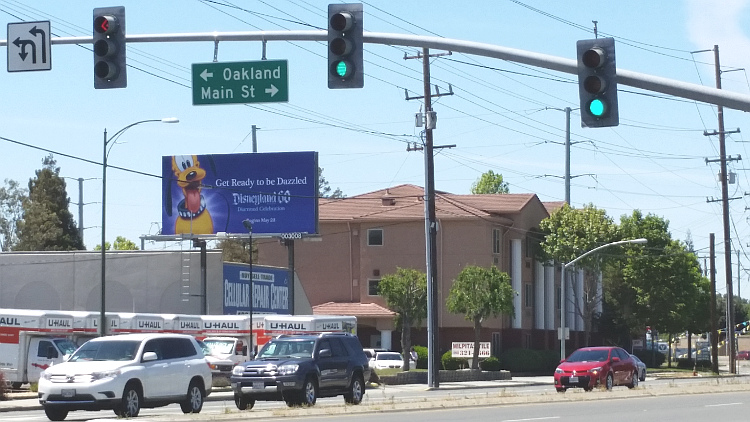 The VTA light rail line came into view near the Great Mall in Milpitas.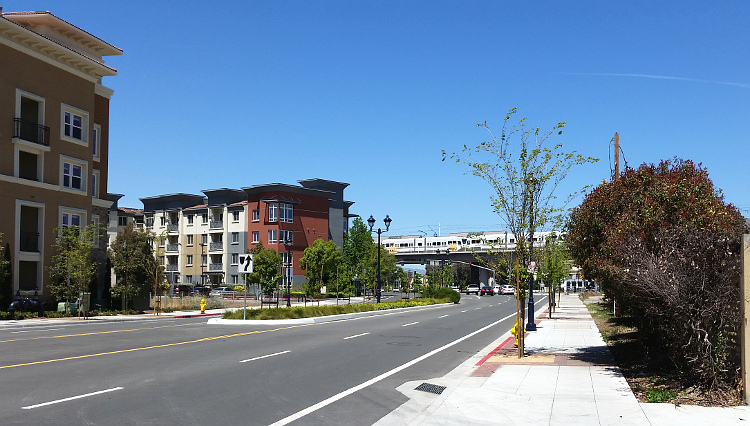 A closer view of the VTA light rail train.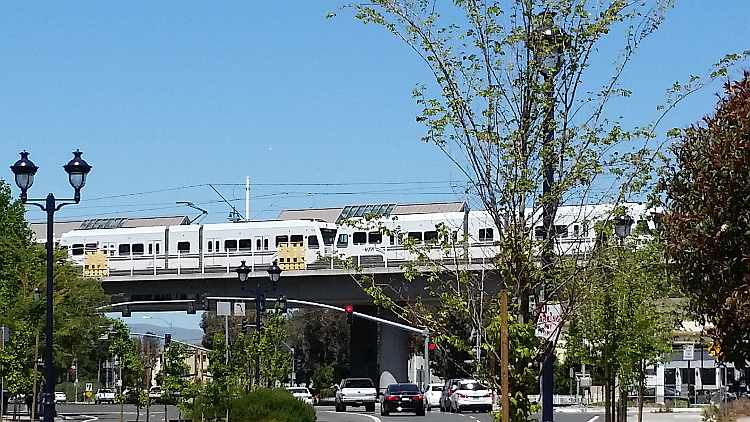 Date palms seen when leaving the Great Mall. Lots of mushy
fruit from the palms made the sidewalks squishy.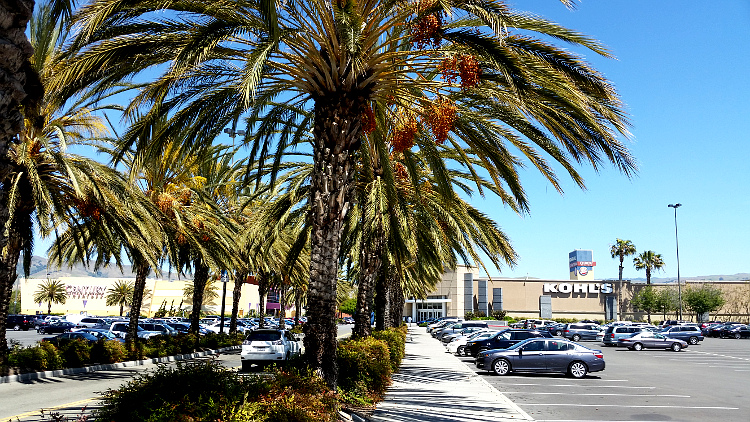 This unusual white marble building lay on the east side of Milpitas
Boulevard. Bill walked by it at 2:20 PM. There were no signs for
the building, but maps call it the "Jain Center of Northern California".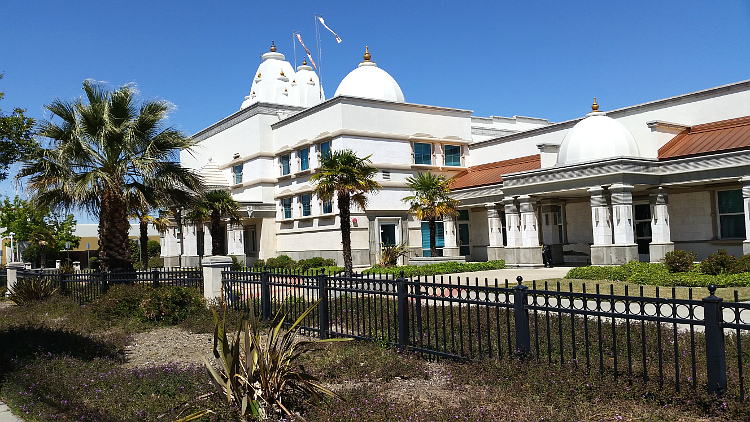 Broadcast towers on Mission Peak.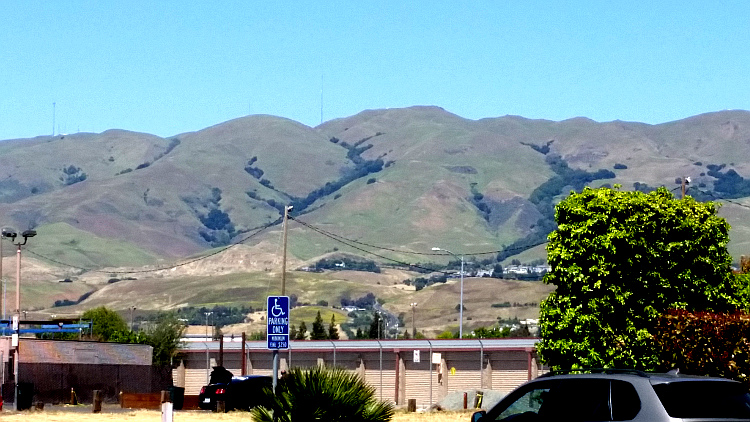 Tops of railroad cars in large rail yard can be seen.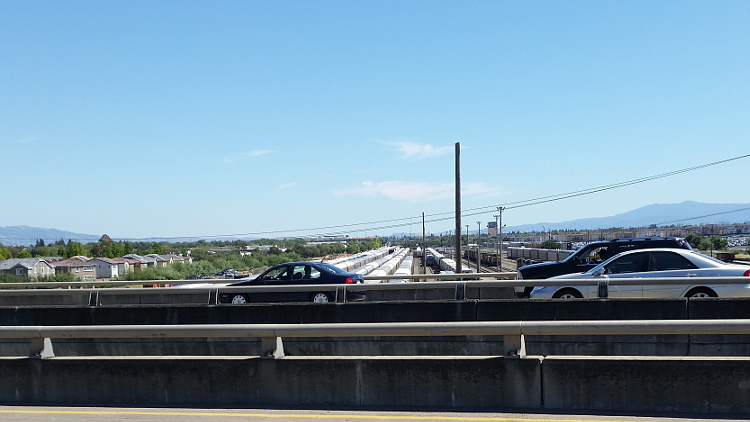 A closer view of the rail yard.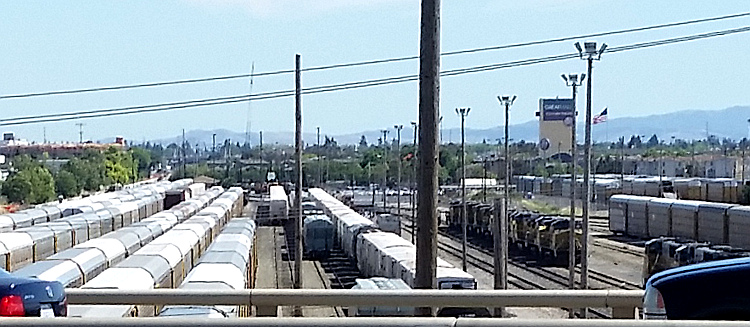 And of the broadcast towers.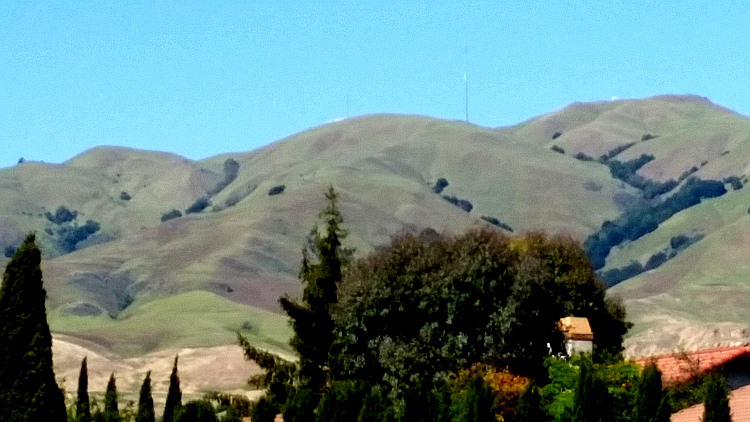 Unusual brass fire hydrant in front of the
public works buildings in Milpitas.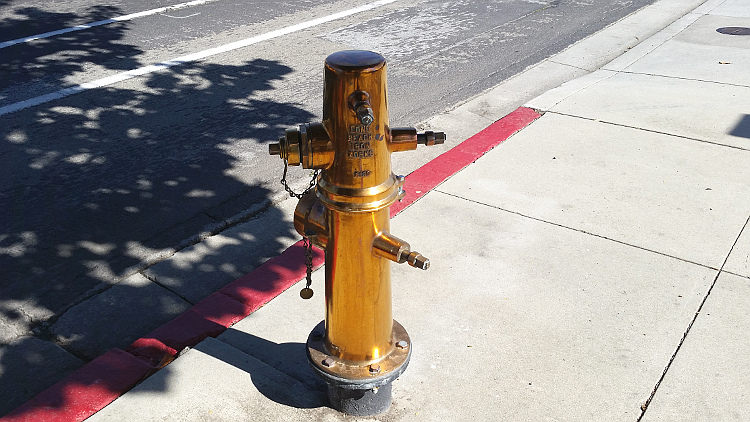 A new county, and a new town, Fremont!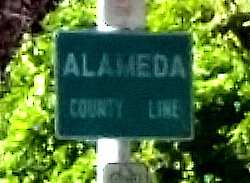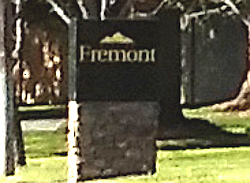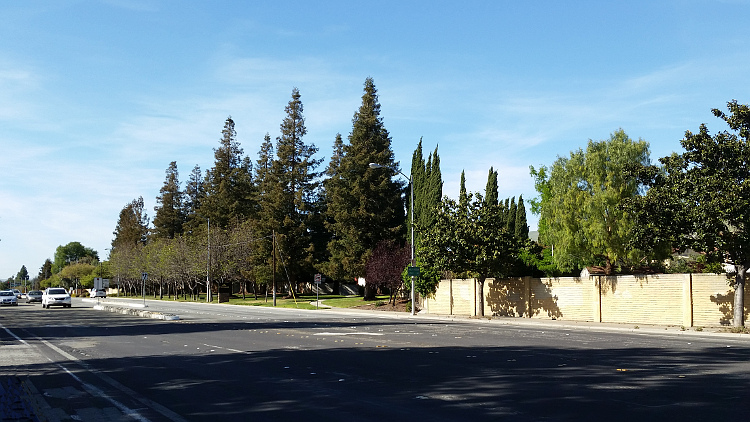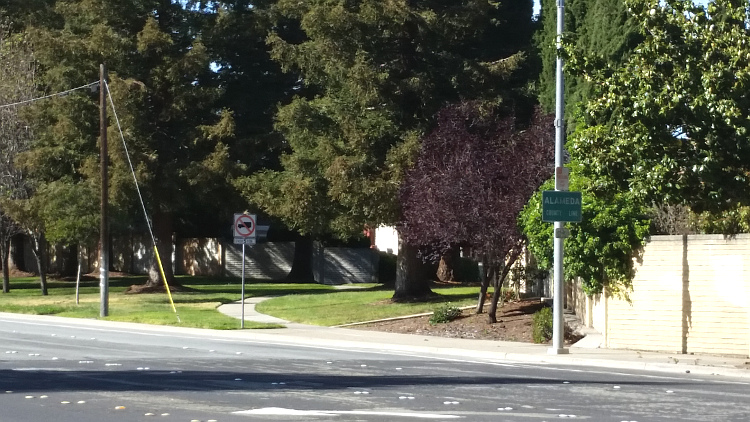 Bill's walk continues on Page 12