Walks Along San Francisco Bay
Page 9
April 21, 2015

Bill resumed walking from Palo Alto's California Avenue CalTrain station
at about 10:00 AM today. This is looking south on California Avenue.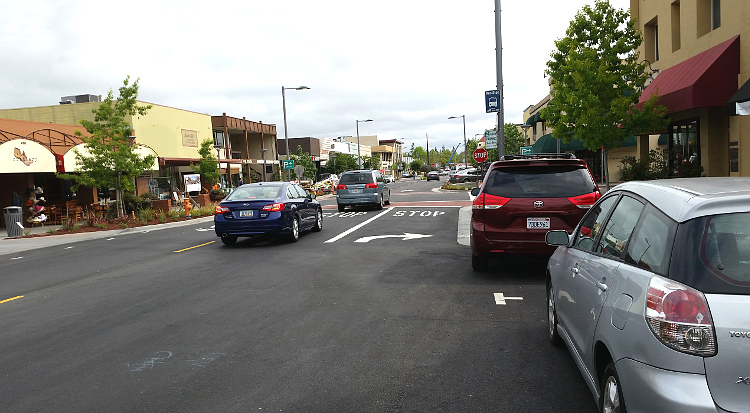 Adobe Creek, looking toward the Bay.
Taken from El Camino, headed for San Jose.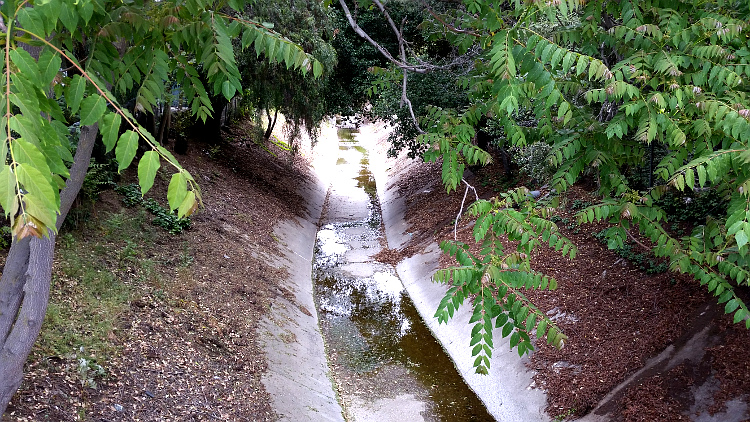 Bill got to Mountain View just after noon. He had passed
through Los Altos, but he never saw a sign.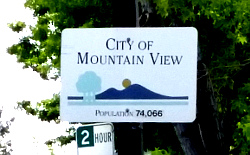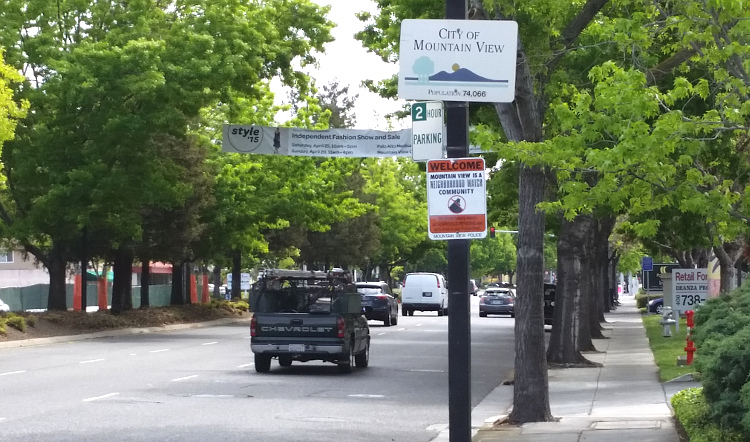 No water in Stevens Creek. Bill saw lots of
dry creeks, with the drought in full swing.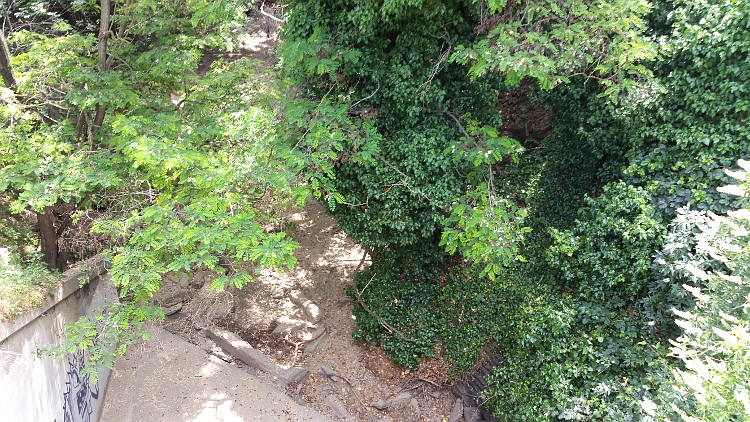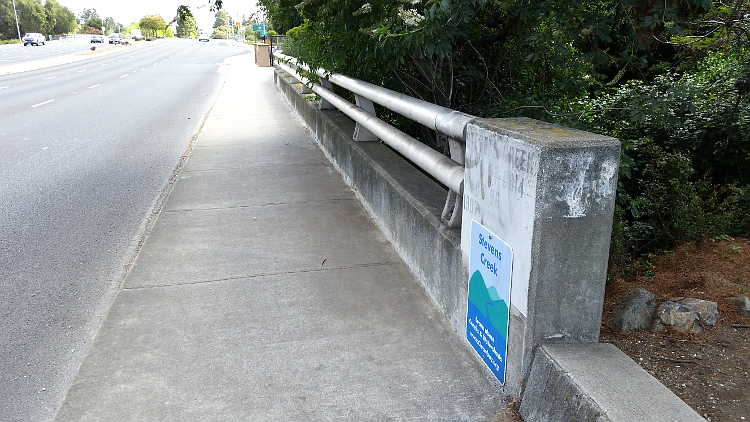 Just past Stevens Creek, Bill crossed Route 85 on an overpass,
and he could see fog hanging over the coastal range.
By now it was 1:30 in the afternoon.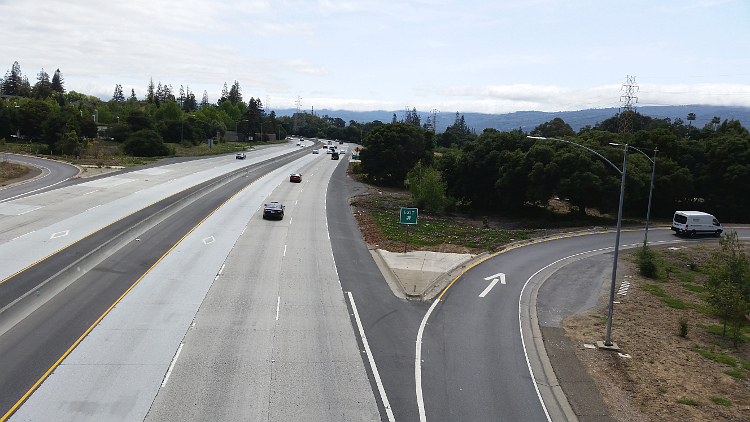 Bill never saw a sign for entering Sunnyvale, but
he passed their city offices a few minutes before 2 PM.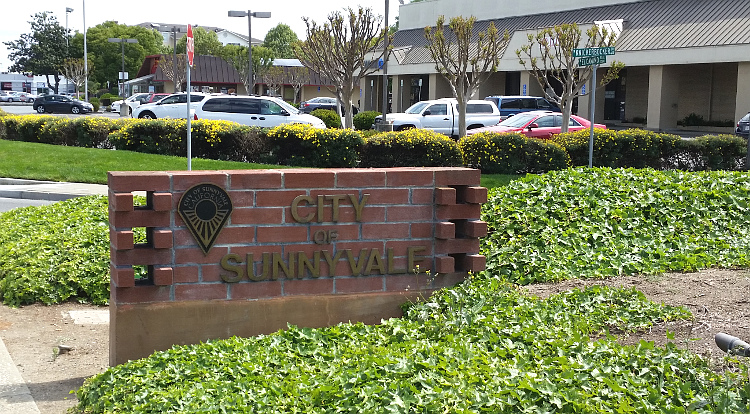 Mmmm...Pie! Bill didn't stop to have a piece.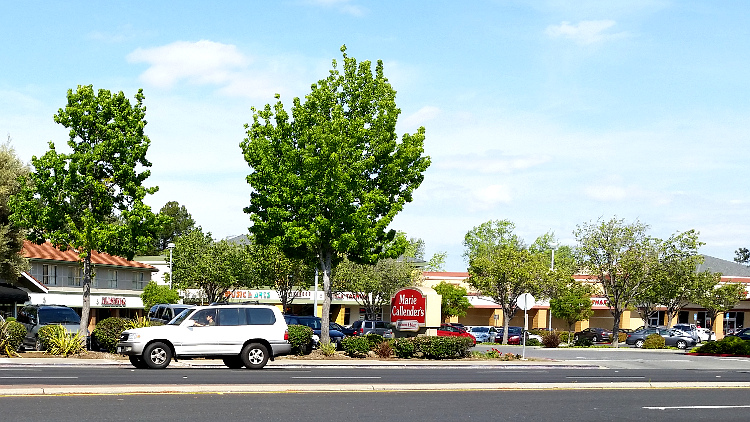 Now back in San Francisco and on the N Train at Third and King
Streets, Bill checked out crowds pouring into the Giants
ball park to take in a home game against the L.A. Dodgers.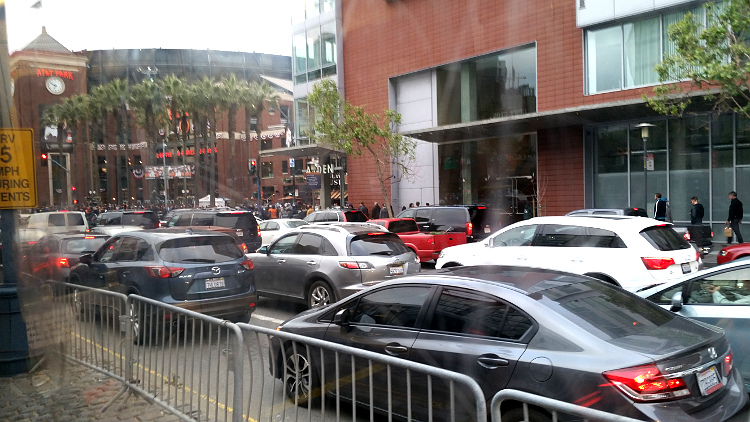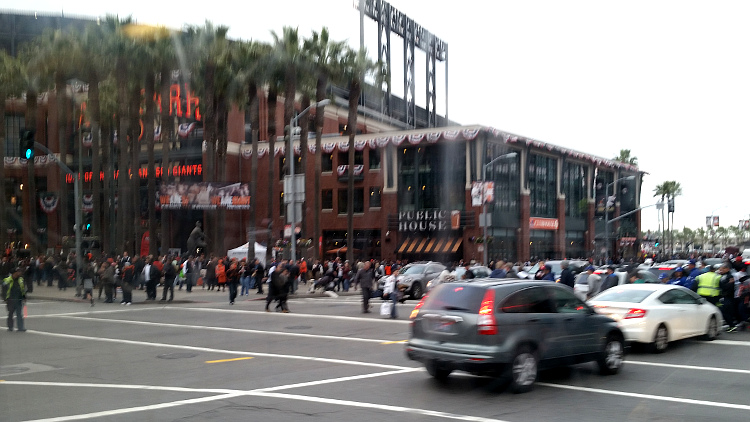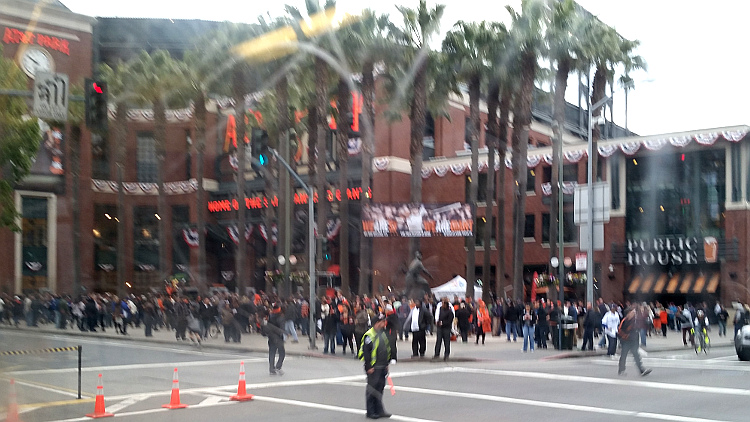 As the N Train swung northward along
The Embardadero the Bay Bridge came into view.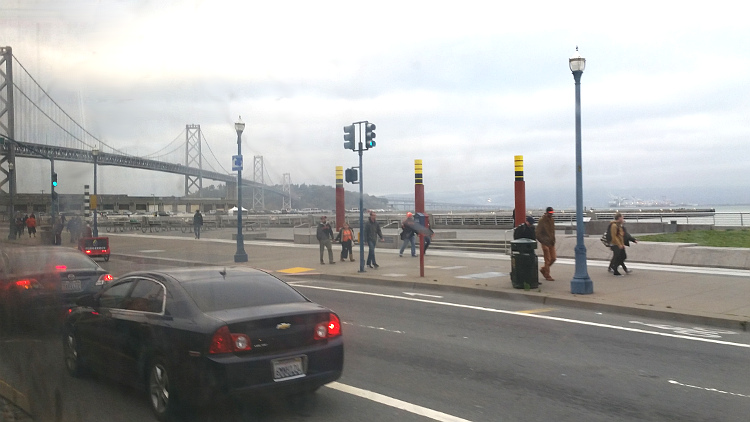 The walk continues on Page 10