Walks Along San Francisco Bay
Page 15
May 13, 2015

The Richmond & El Cerrito city limits line, seen at 10:00 AM soon
after leaving the El Cerrito del Norte BART station.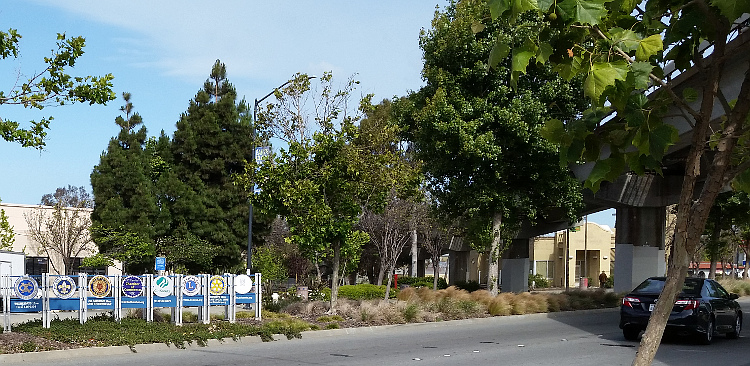 The club lineup is for El Cerrito.


The BART line crosses San Pablo Avenue and heads for
the end of the line at Richmond station.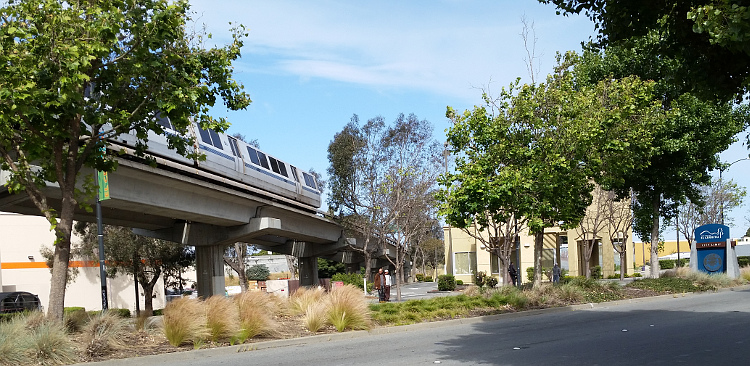 Another town! San Pablo.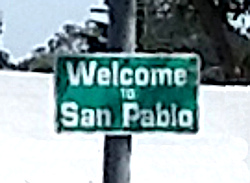 This Indian Casino dominates the main intersection of San Pablo.
Bill comes upon it at 11:00 AM.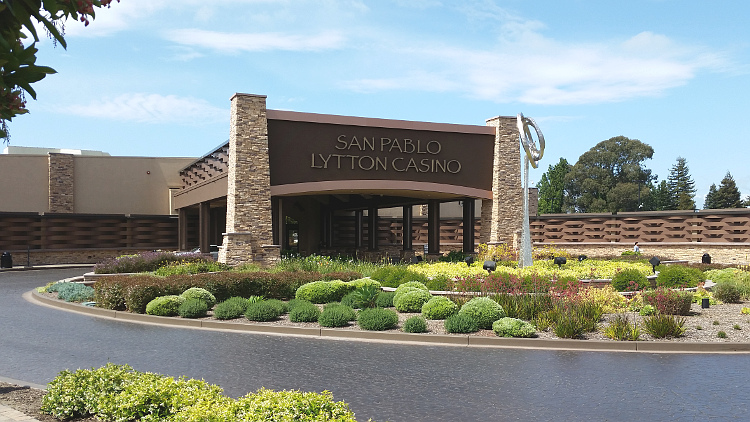 A pie restaurant! Larry likes them for some reason.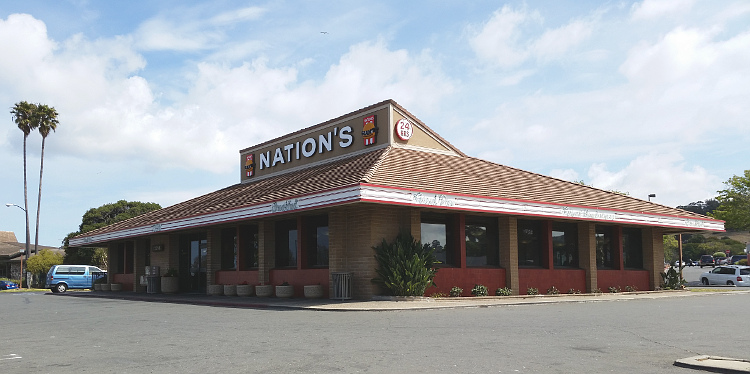 Marin County's Mt. Tamalpais is seen in the distance
on the horizon, just after 11:00 AM.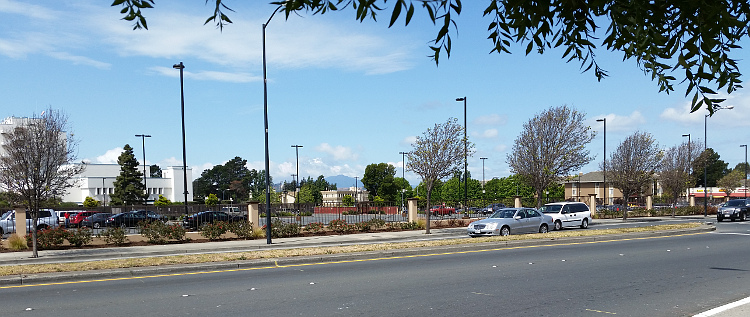 Archway welcomes Bill to San Pablo, 11:30 AM.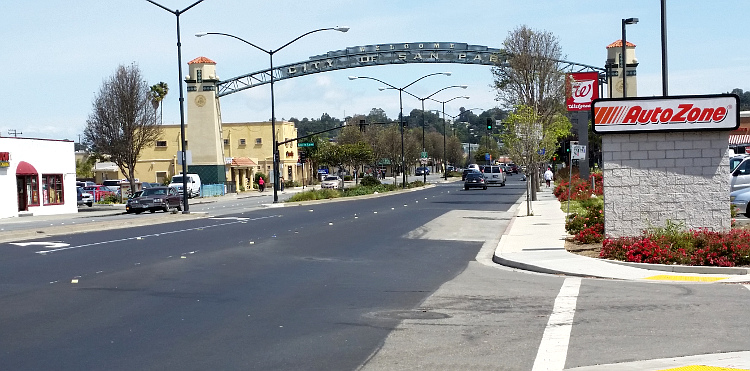 It's 12:15 and Bill is still being welcomed to San Pablo.
This sign was actually viewed by his looking back, as he was leaving.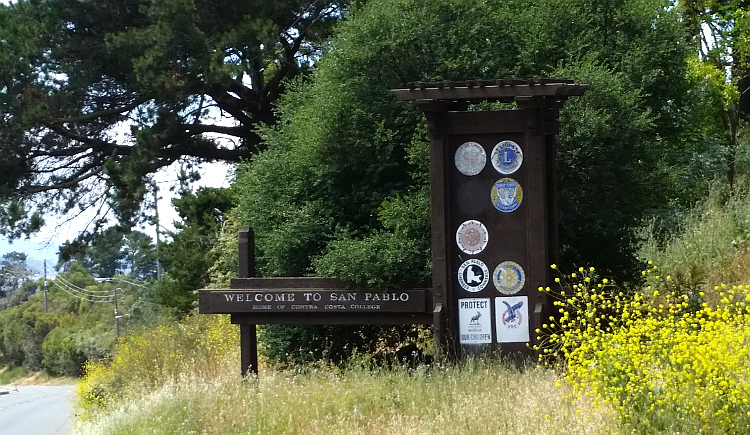 By 12:30 Bill was taking in wide views of the Bay, looking toward Vallejo.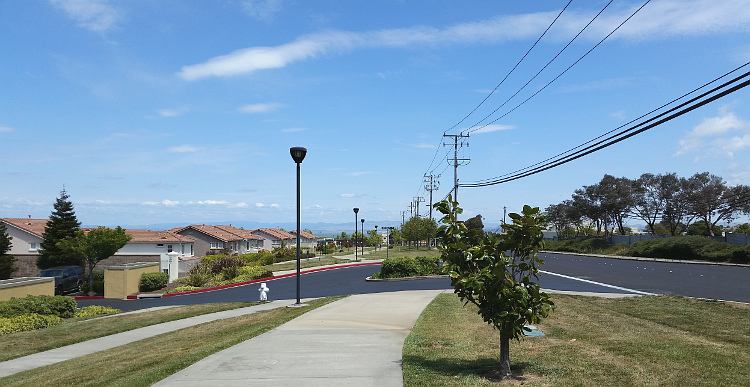 Pinole. The sign was hidden deep in shade.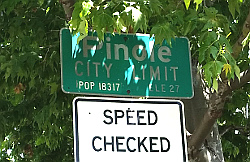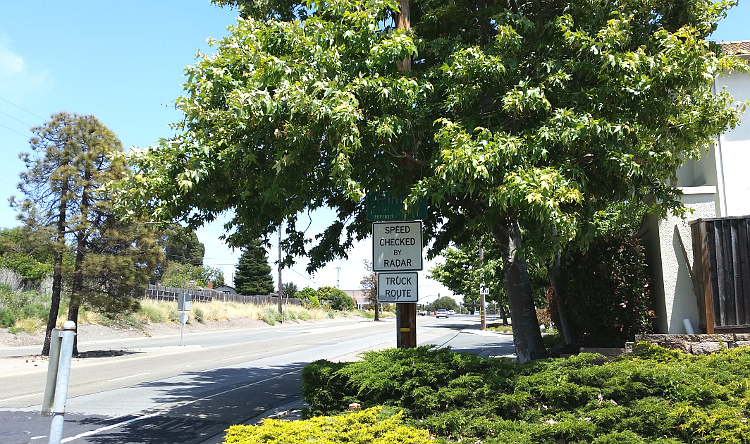 Really? Here?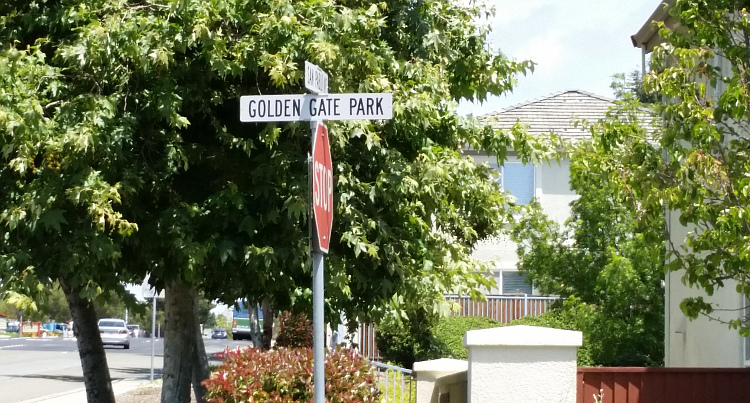 This strip of retail establishments tells Bill
at 1:45 PM that he is in downtown Pinole.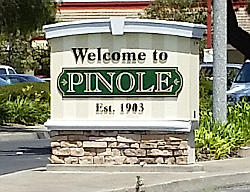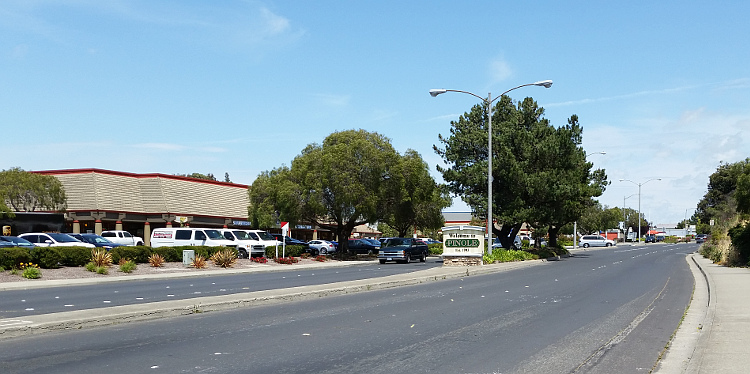 At 2:45 PM Bill looks back to see that he is exiting
Pinole through its north end, a historic "old town".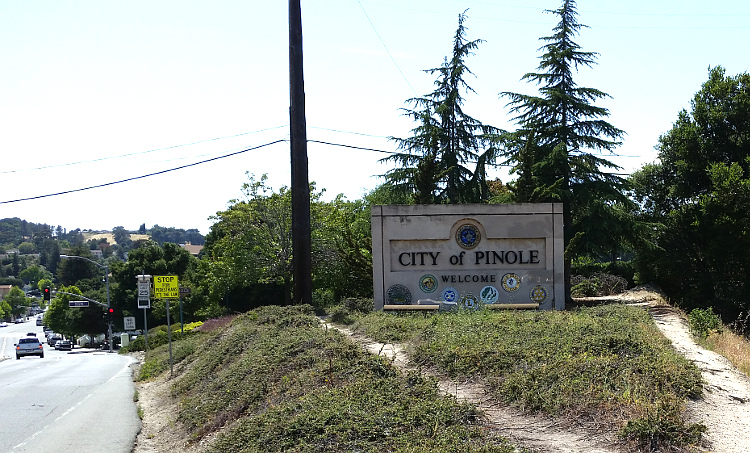 Welcome to Hercules! At 2:50 PM.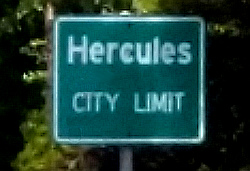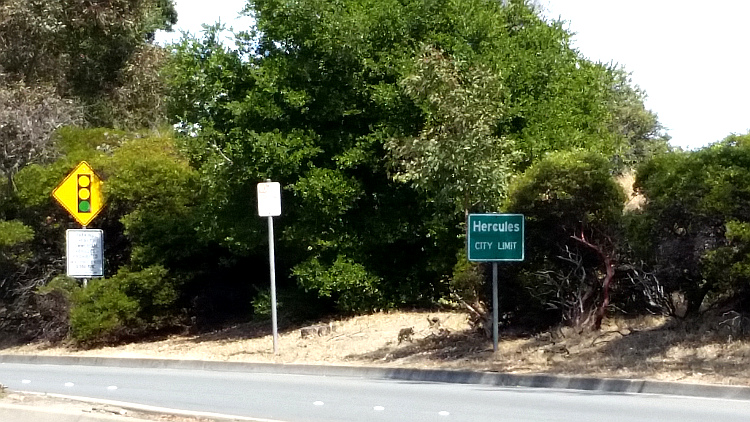 A freight train rolls by at 3:10 PM.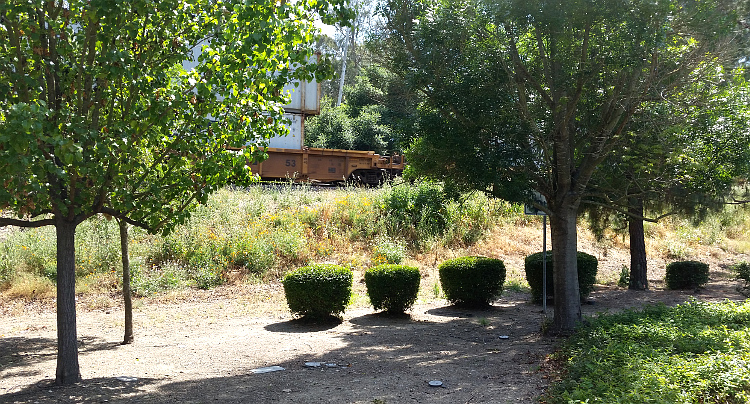 More of Bill's walk is on Page 16.