Walks Along San Francisco Bay
Page 4
April 8, 2015

Bill decided on April 8 that he would plan to continue these walks to go
all around the bay. He will do the walks in short installments as time
allows. Larry will walk with Bill when he is in the mood and for as long
a distance as he wants, but most of the walking will be by Bill alone.
This "Walks Along San Francisco Bay" gallery in "Bill & Larry's Adventures"
will be growing as time goes on. Check back occasionally for the latest updates.
____________________________________________________________________
On April 8, we took the train down to the Giants ballpark, where our last walk ended.
We took more pictures around the ballpark before heading south to Mission Bay.
This is the main entrance to AT&T park, named for #24 Willie Mays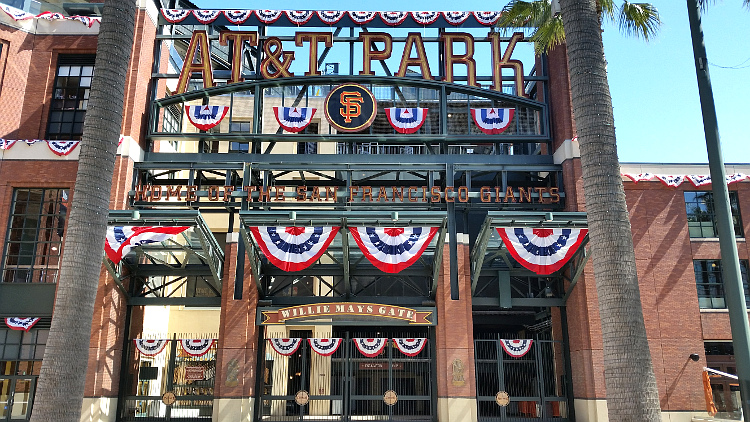 Willie Mays statue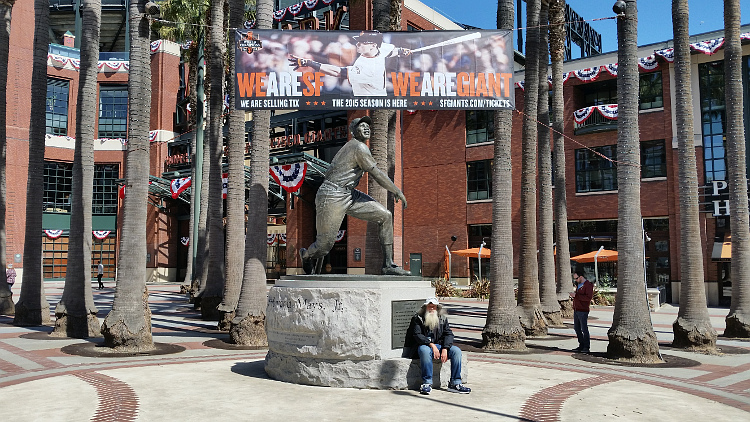 Bill makes friends with the seal behind the park.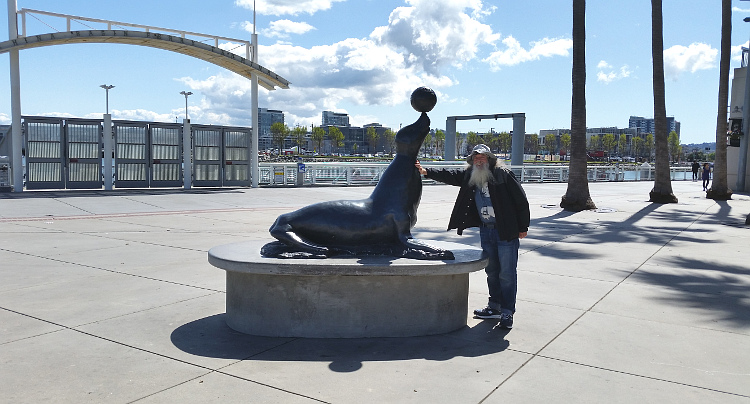 Larry is next to the terminal where ferries bring fans right to the park.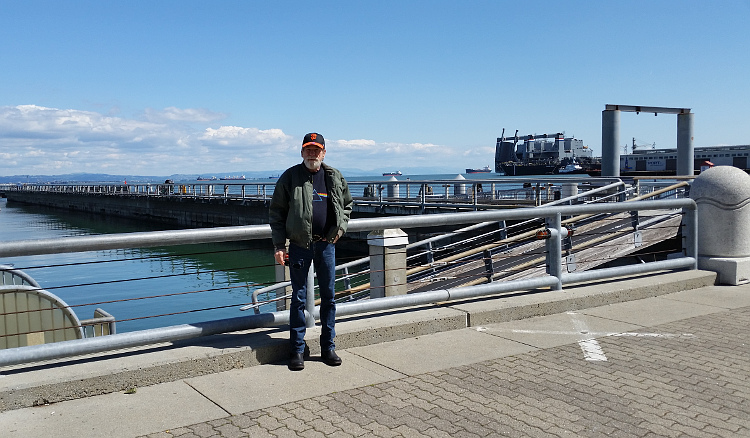 This is McCovy Cove where lots of small boats and kayaks loaded
with fans hang out during the games waiting for a home run ball!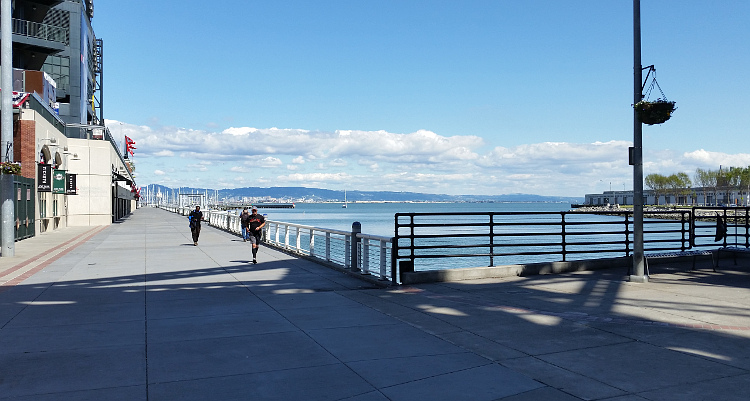 The Giants Dugout is the store where you find all kinds of Giants gear.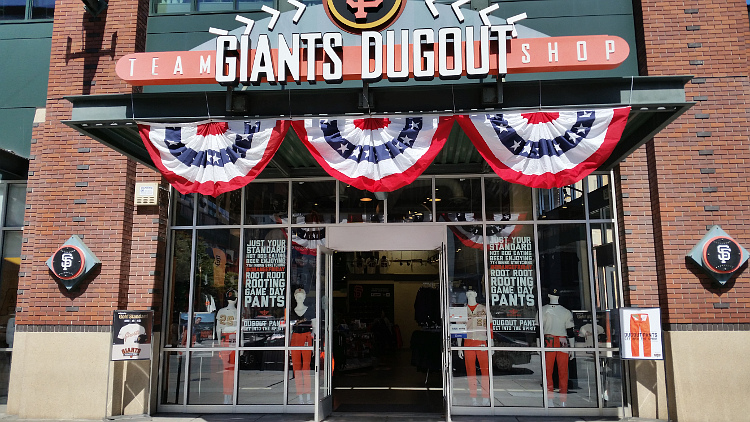 Crossing McCovy Cove on the 3rd Street Bridge, looking back toward the park.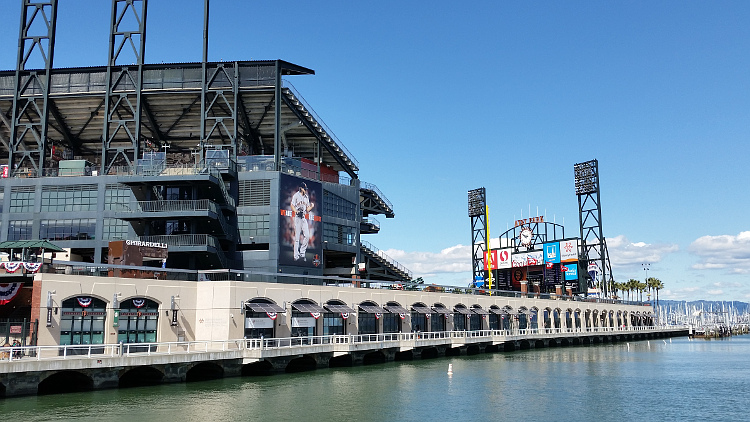 A wide shot of AT&T Park from across McCovy Cove.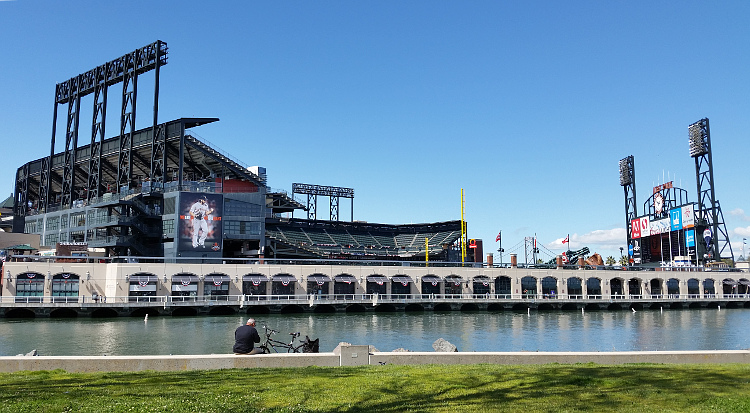 Close up of the Coke bottle and glove in left field, with the
San Francisco-Oakland Bay Bridge in the distance.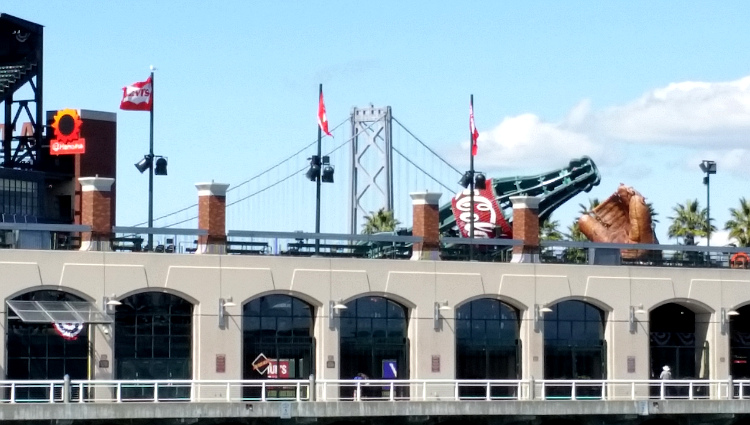 The Yard - the new food, soda, beer and wine plaza.
It's across McCovy Cove from the ballpark.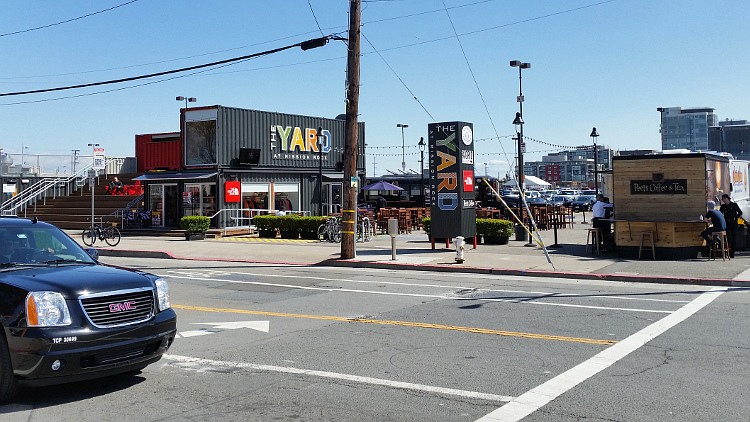 Larry at China Basin Park next to McCovy Cove across from the ballpark.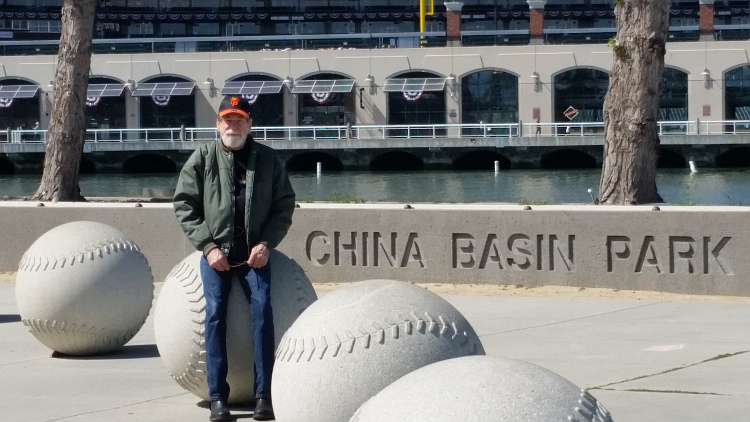 South of the ballpark are several piers that are part of the Port of San Francisco.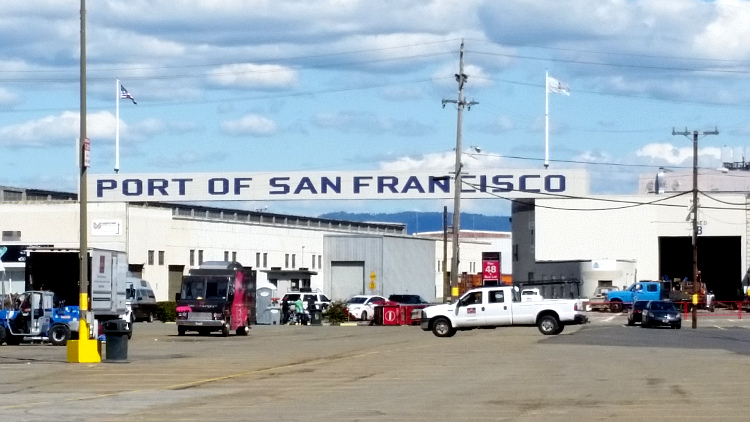 Photos from this walk continue on Page 5