Walks Along San Francisco Bay
Page 5
April 8, 2015

West of the port is a huge area that used to be a railroad switching yard.
It is now Mission Bay, the home of new businesses, new homes,
the new Fire and Police Headquarters, and San Francisco's newest
hospital, the University of California San Franicsco Medical Center, plus
several new biotech companies. Let's take a look at all the new facilities!
The new San Francisco Fire and Police Headquarters building that just opened.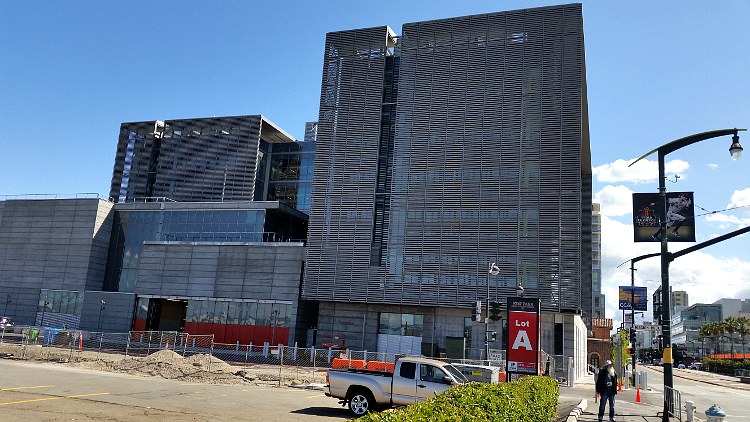 Fire engine is ready to go.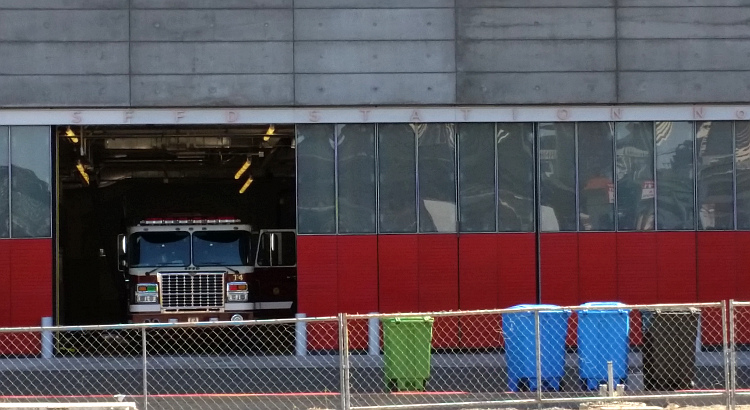 Bill is in front of the new Police Headquarters.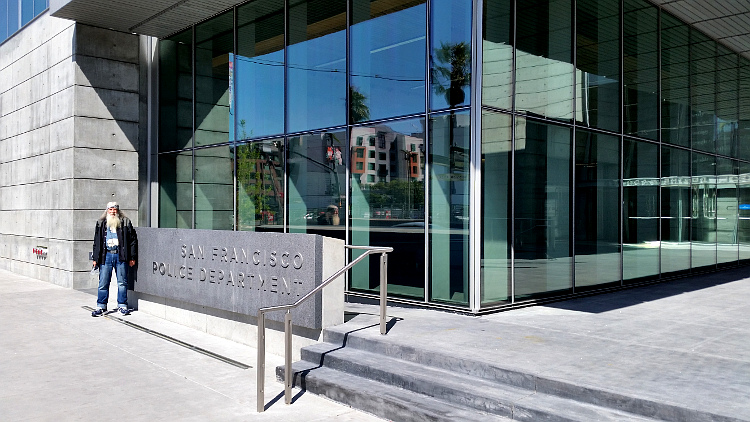 This is the view just to the right of the previous picture.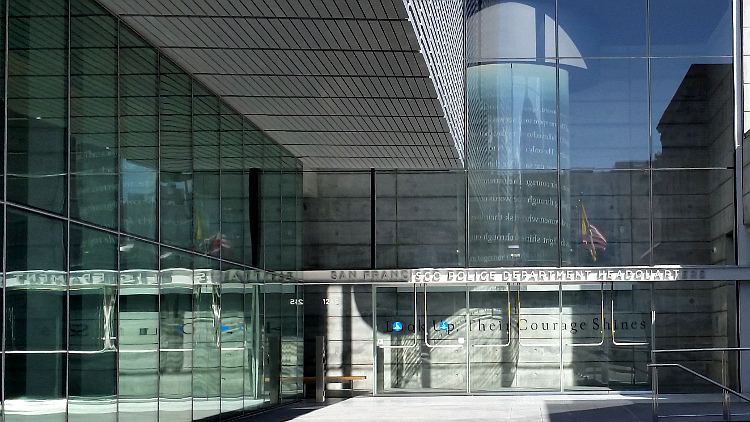 Across 3rd Street are lots of new apartment buildings.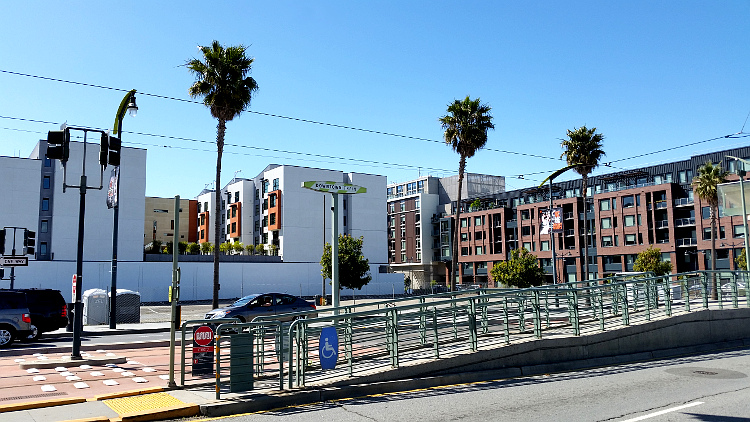 This new construction is going to be the Family Center
for the new UCSF Medical Center you see behind it.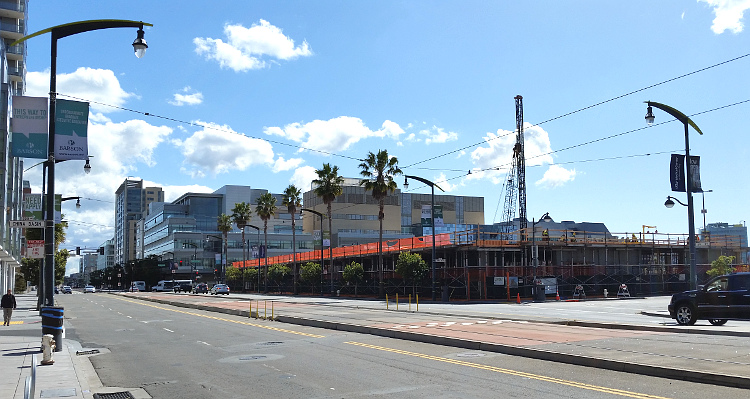 This is University of California San Francisco Medical Center.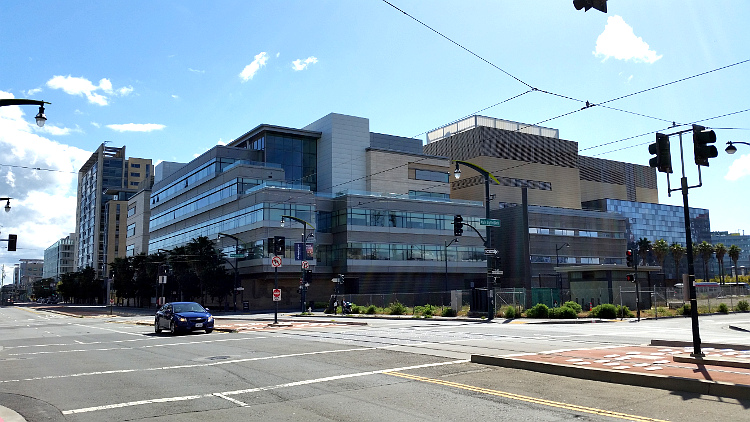 Some kind of twirling piece of art at the Muni station by UCSF.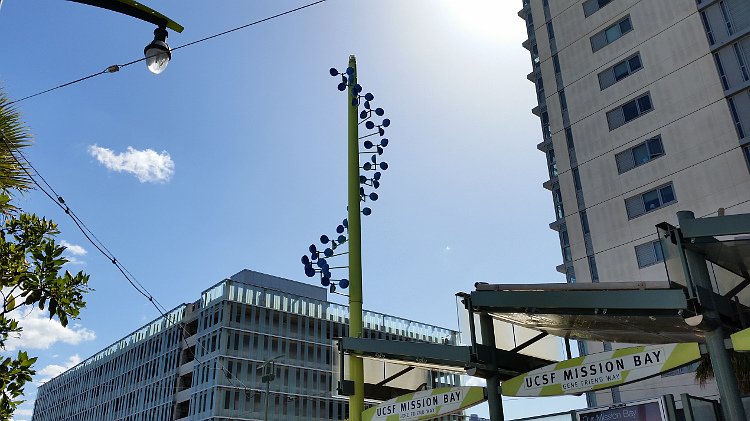 A park that is part of the UCSF Medical Center campus.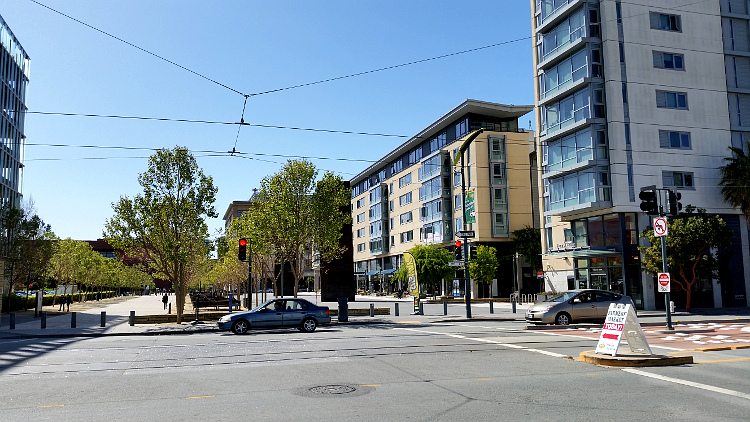 Across from the hospital toward the bay are lots of new condos and apartments.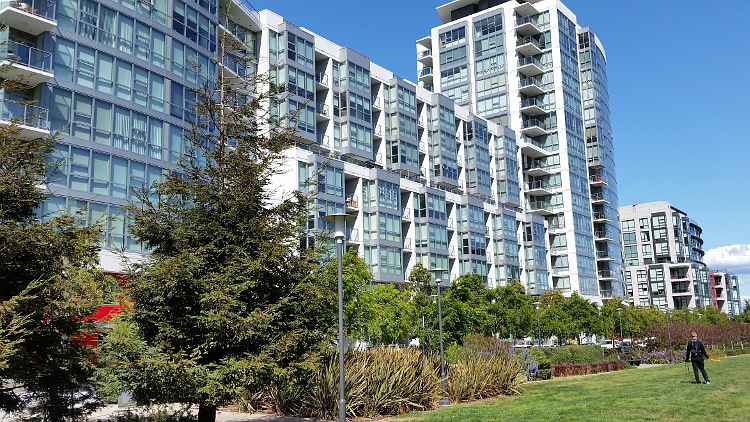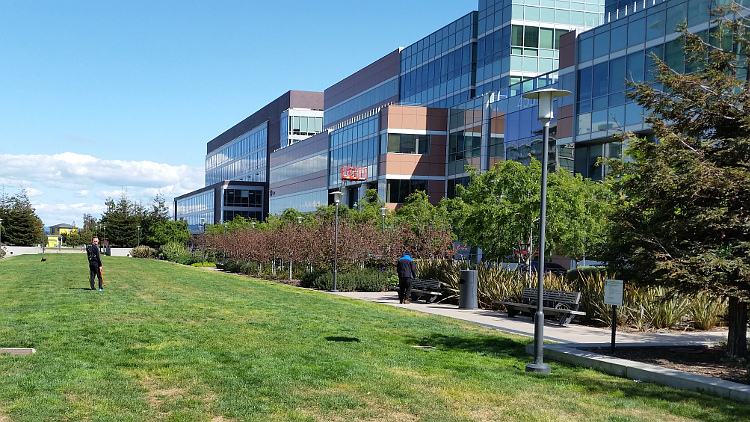 East of 3rd Street at 16th is the future home for the Golden State Warriors.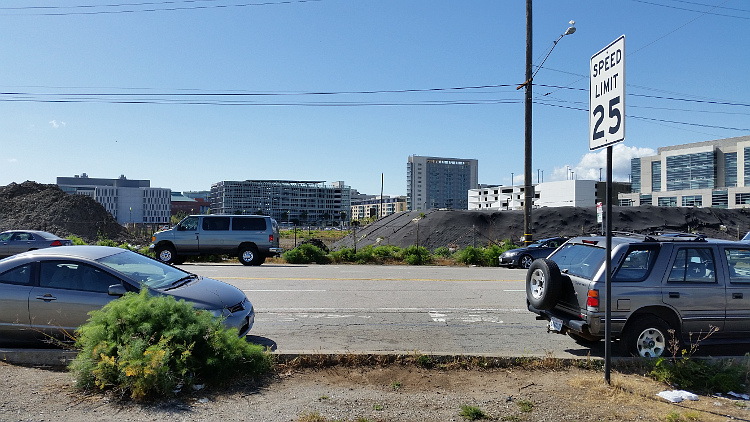 You see more new office buildings across from the
Warrior's site with Sutro Tower in the distance.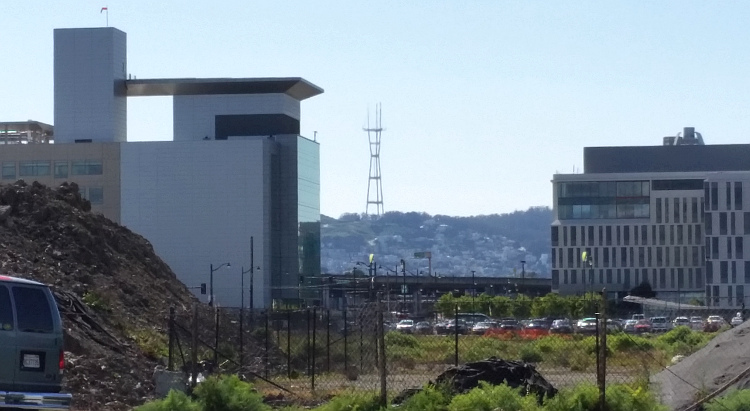 This is the view from the new Warrior's site looking east across the bay.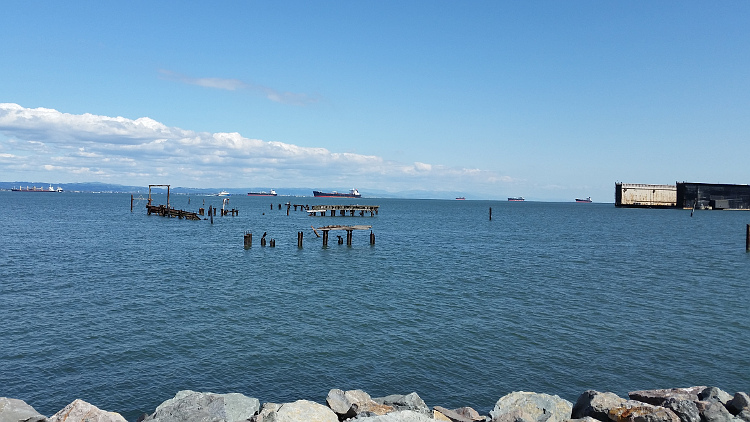 We are now approaching the Dogpatch neighborhood
with huge ship repair facilities along the bay.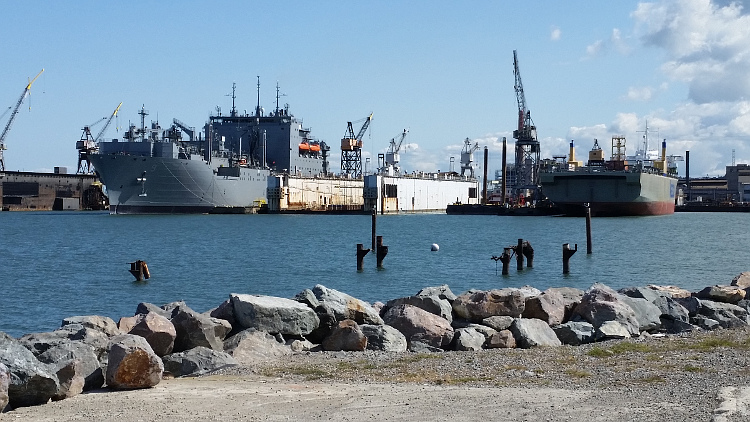 Fishing pier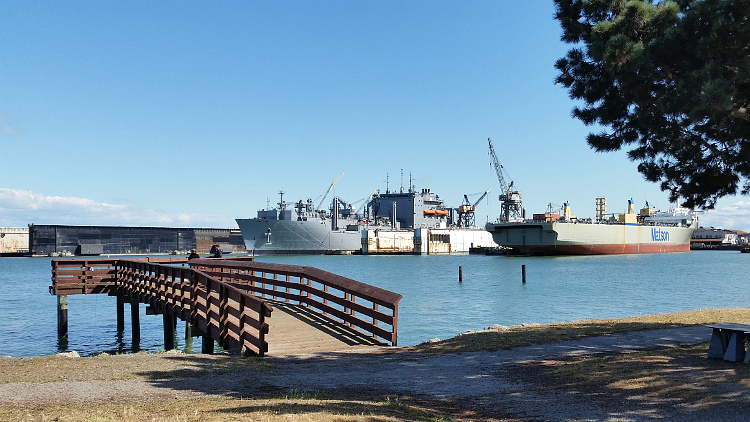 The just completed Illumina Headquarters. They're still working on the landscaping.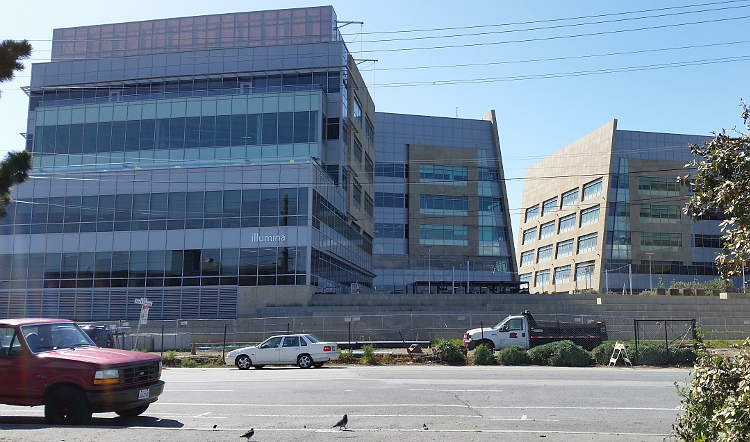 Mission Resort, restaurant and bar facilities. Note the wood next to Bill.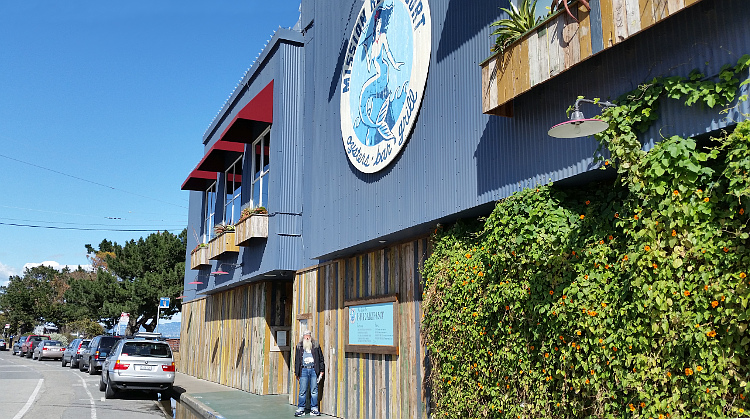 This plaque tells us about the exterior wood at the resort.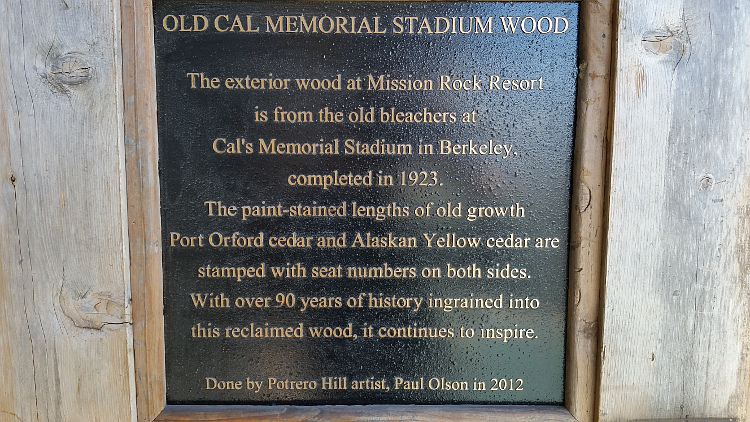 Close up shot of the wood.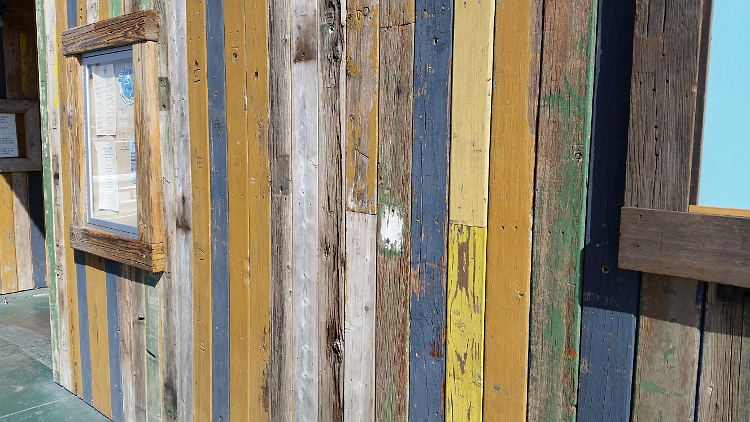 Huge cranes at the ship repair docks.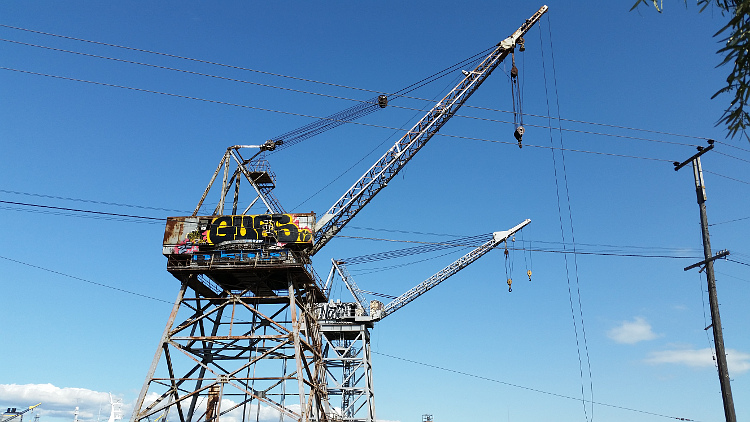 Larry left the walk at 20th and Illinois Streets.
Bill encountered this huge Muni rail yard at 25th and Illinois.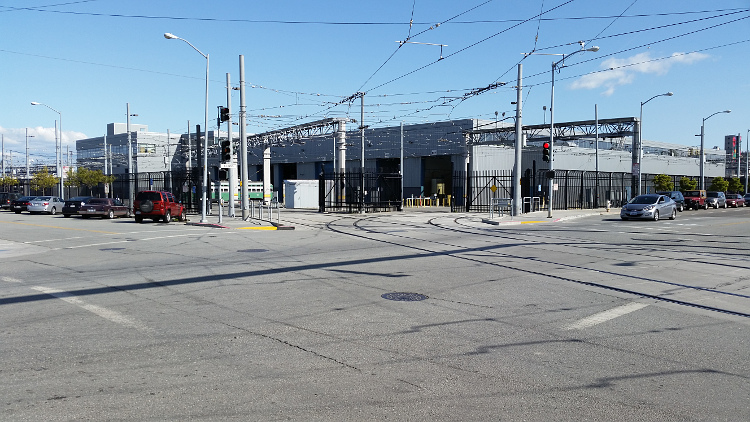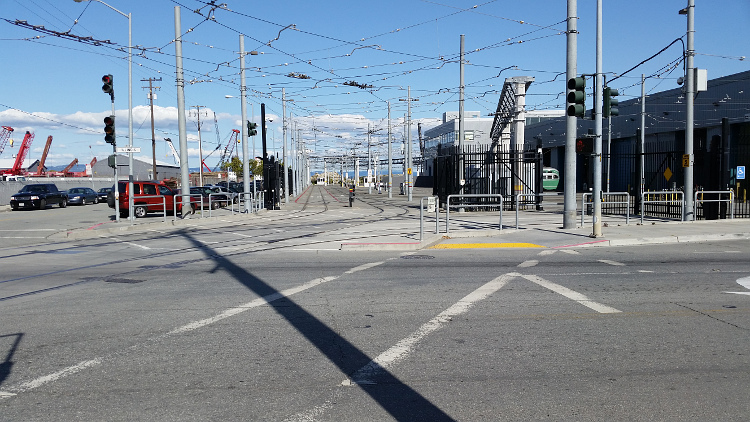 This rail car is painted in the color scheme of the "Illinois Terminal Railroad",
a rail line that ran years ago in St. Louis, Missouri, and ran to nearby Illinois.
Bill thought it was a hoot to find it in Muni's "Illinois" rail yard!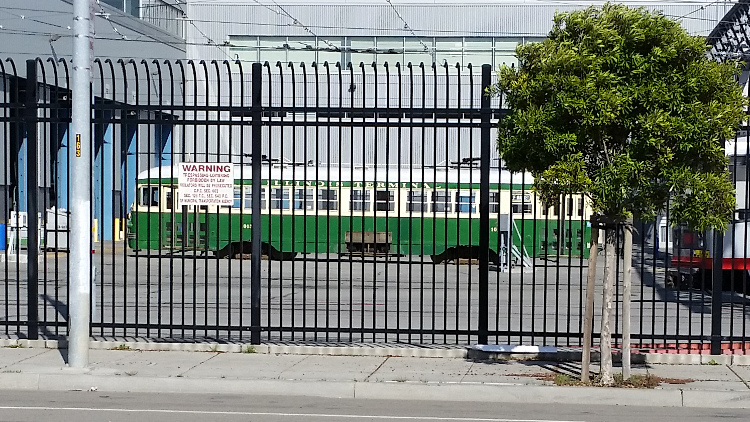 Bill zig-zagged over one block to nearby Third Street and continued south
along Third to the southern terminal of the Muni "T" line. He could see the
city limits sign for Daly City as he boarded the "T" to head back home.

Photos from that walk continue on Page 6