Walks Along San Francisco Bay
Page 8
April 15, 2015

Bill returned to the San Carlos Cal-Train station and
continued walking south toward San Jose. This is the
view of the El Camino Real going south through San Carlos.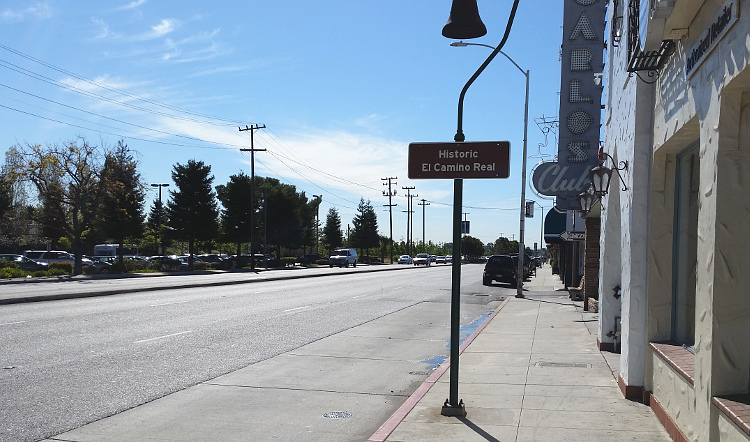 Bill couldn't see any redwoods here. But he will later.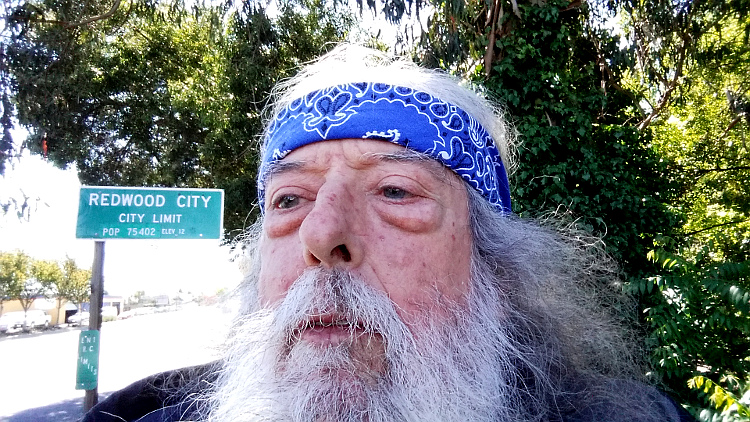 Can you tell how awesome a town will be by the number of signs on its "Kiwanis wall"?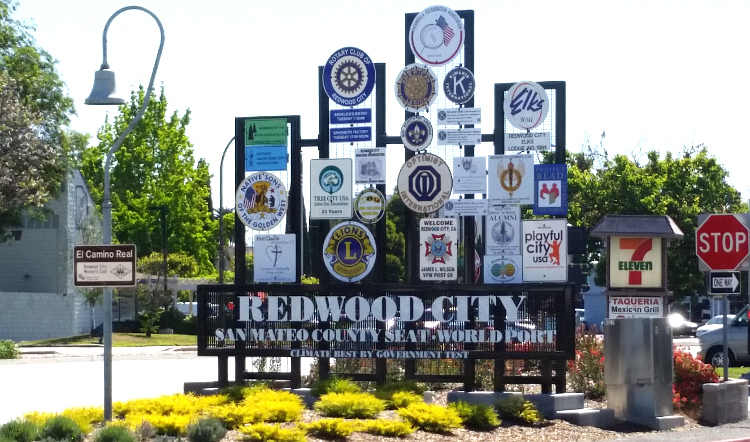 Redwood City's Broadway shopping district...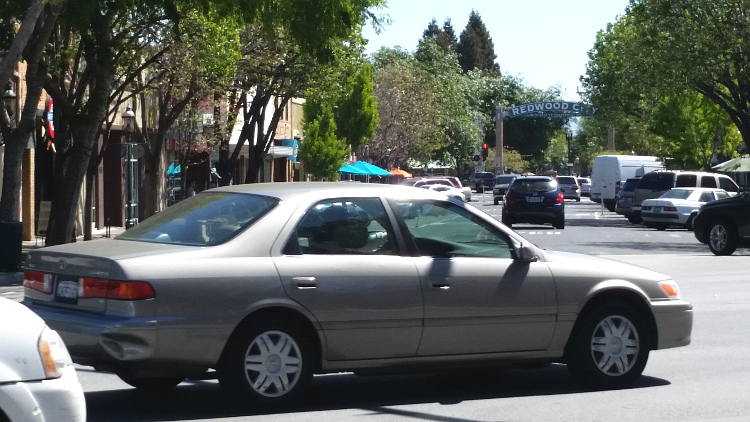 ...which Bill passed by at 11:30 as the tattletale clock reveals.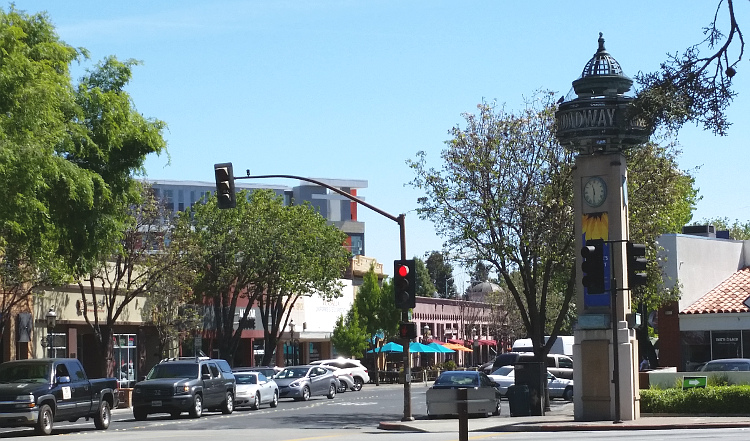 Bill just saw this redwood up close, so he had to get a picture!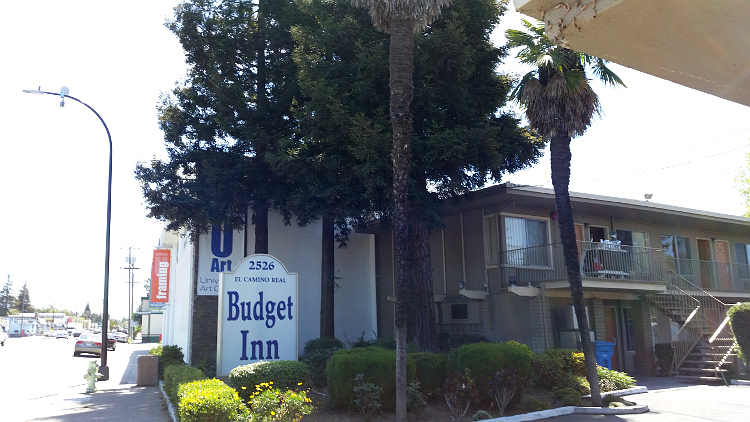 Then down the road he saw this row of really big ones.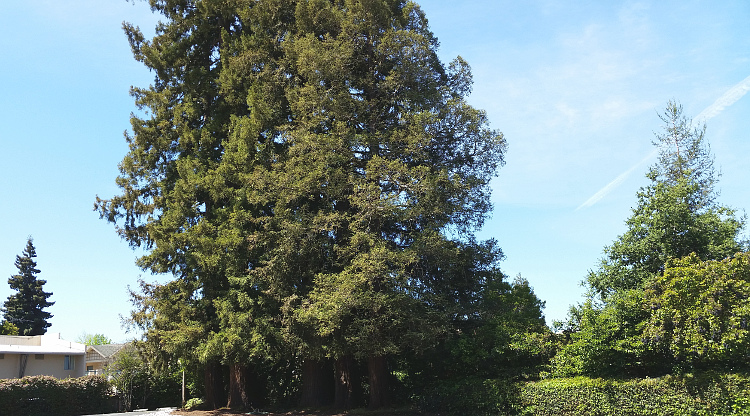 This town didn't have sidewalks!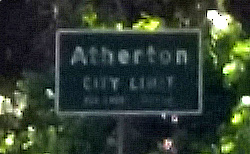 We've heard it's because they are too rich to walk.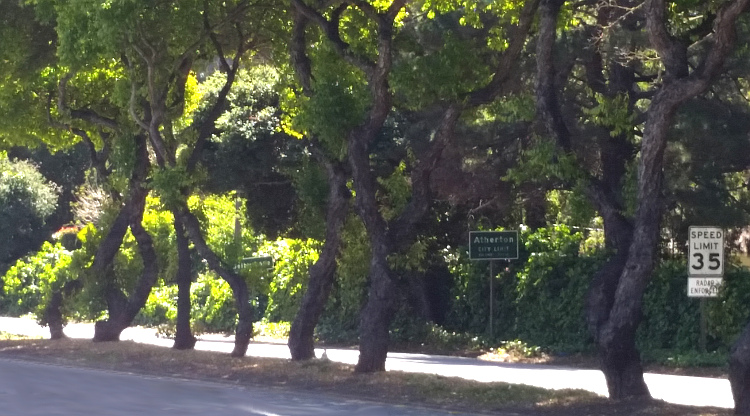 Just before leaving Atherton, Bill walked by this fence made of large log "coins".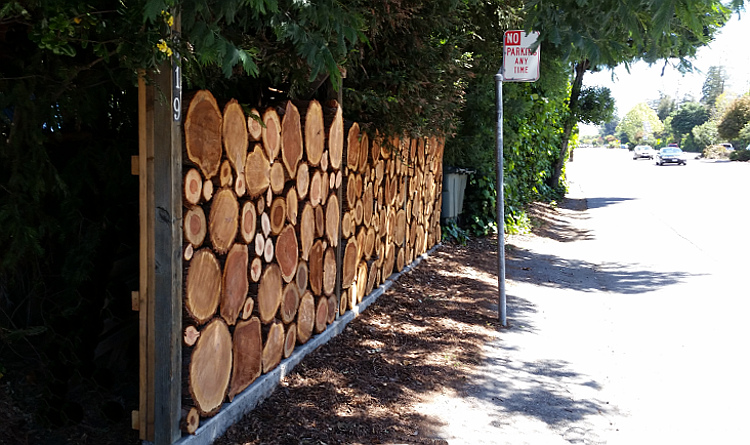 Bill saw this sign just after 1:30, but he'd passed by
the log coin fence on the other side about 15 minutes
before that, as he headed southeast on El Camino.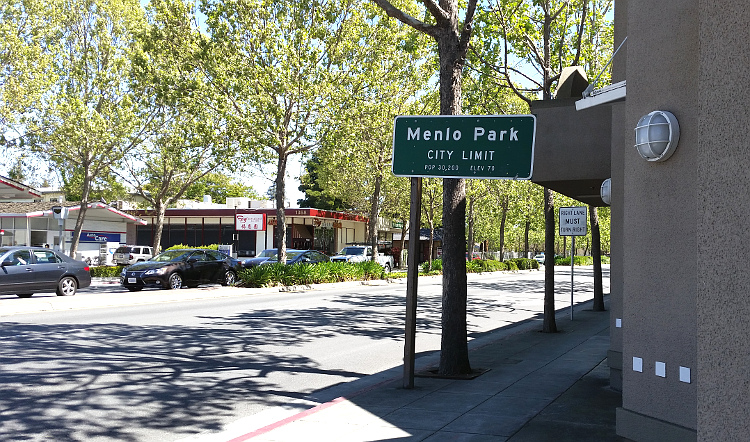 Looking southwest on Menlo Park's Santa Cruz Avenue, from El Camino.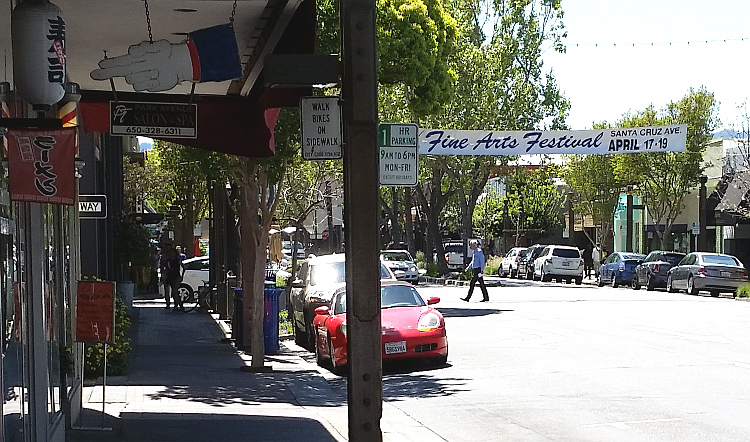 Crossing San Francisquito Creek on El Camino, Bill enters Palo Alto at 2:20 PM.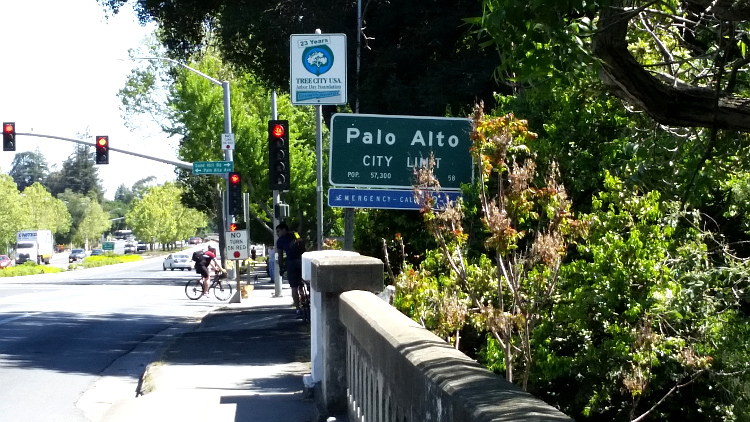 The walk continues on Page 9