Trip to Palm Springs and Reno
March 28 - April 3, 2007
Part 1 of 2

Snow in Tehachapi Pass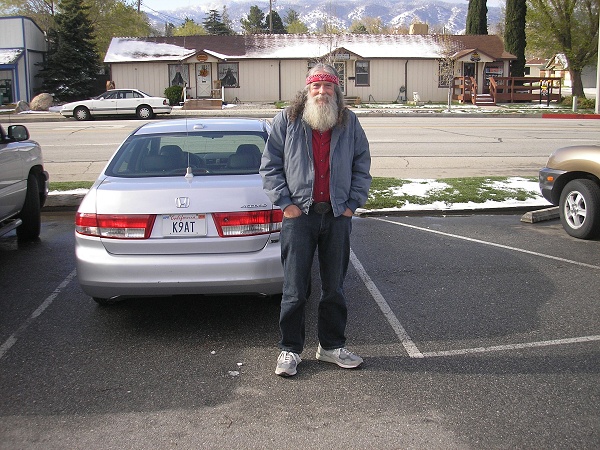 This train was going by at a high rate of speed.
Bill caught it at the precise moment that it arrived.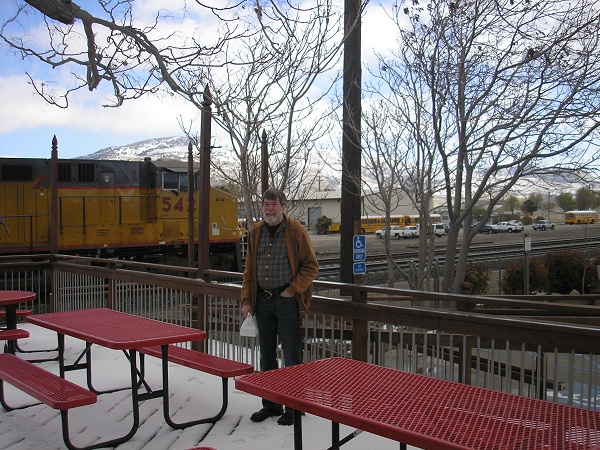 Dick Stevenson, Larry Dean, and Bill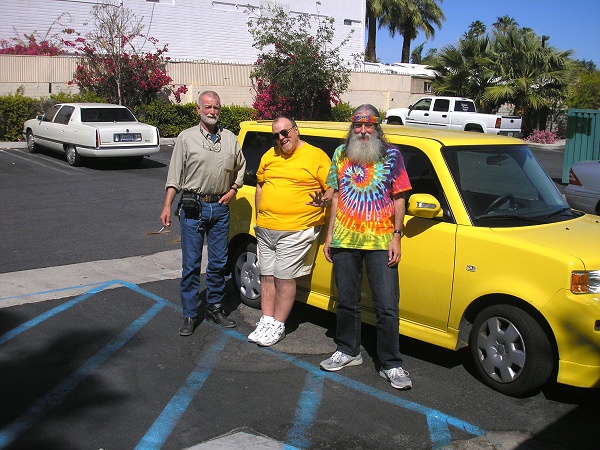 Rick Fearns and Larry Dean with Bill at a Palm Springs street fair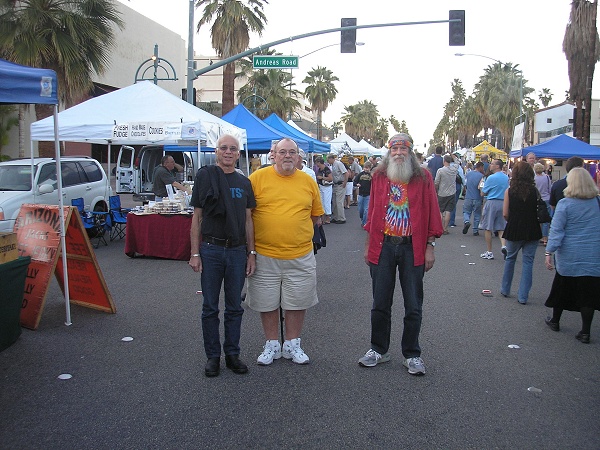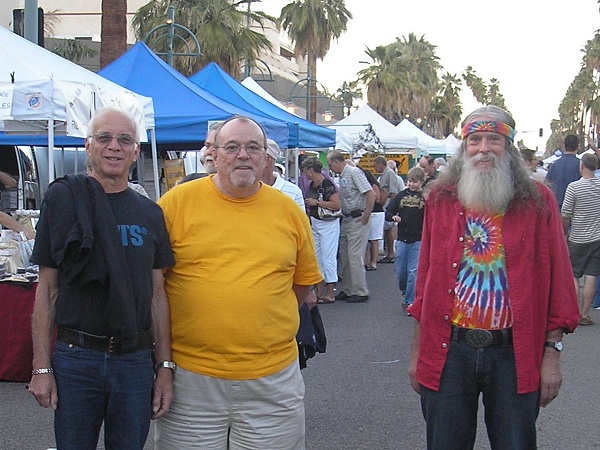 We drove up this road to Mt. Whitney but found it closed
due to snow before we got very close to the mountain.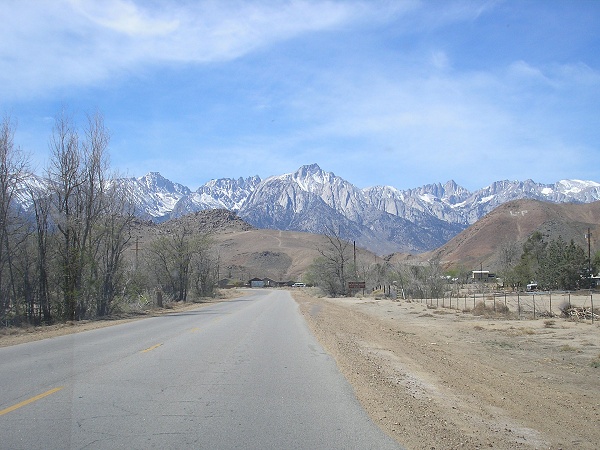 Bill in the parking lot of the Manzanar concentration camp.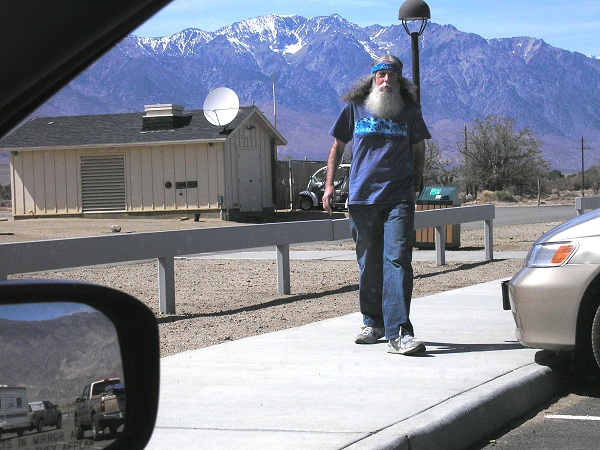 ---
[ Bill & Larry's Adventures - California Archive ]
(Leave Palm Springs and Reno photos and go to "California" archived entries.)
[ Bill & Larry's Adventures ]
(Leave Palm Springs and Reno photos and go to our most recent entries.)