Images of Fall 2002
Our New Hampshire sugar maple had its best foliage ever!
Here it is on October 23.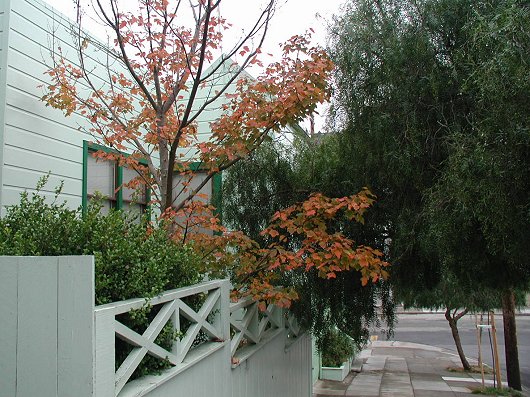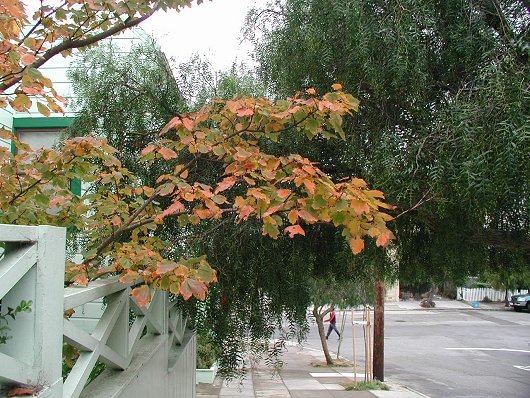 Hans joins us as we go down to Castro Street for Halloween.
Larry is the creature on your left. Bill did not go in costume
but at least a dozen people thought he had, as Willie Nelson.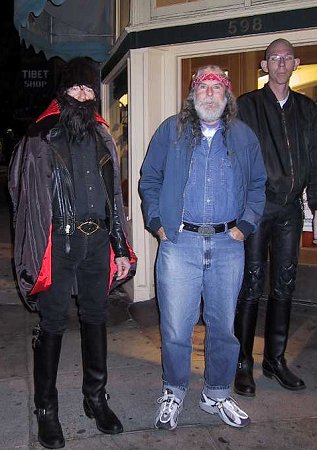 We drive up to the wine country with Hans on November 2.
Here we are having lunch in Sonoma.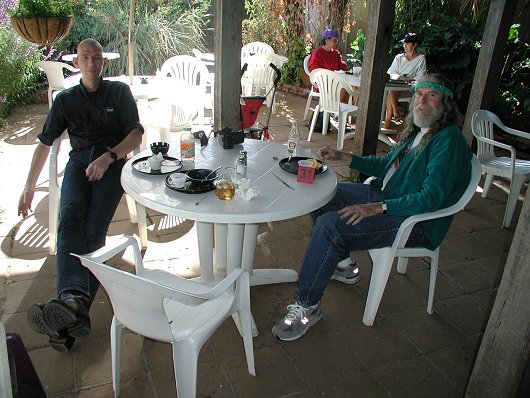 Hans took these two photos of us.

Downtown Calistoga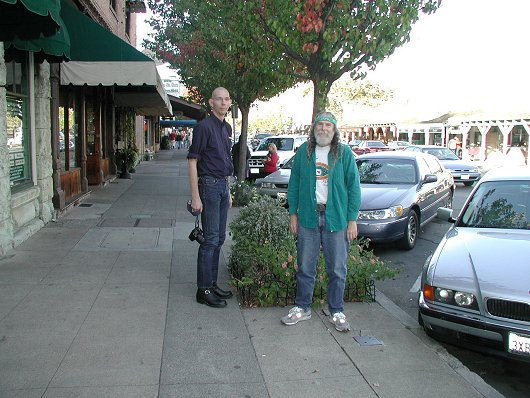 Sunset over Mount Tamalpais
as we return to San Francisco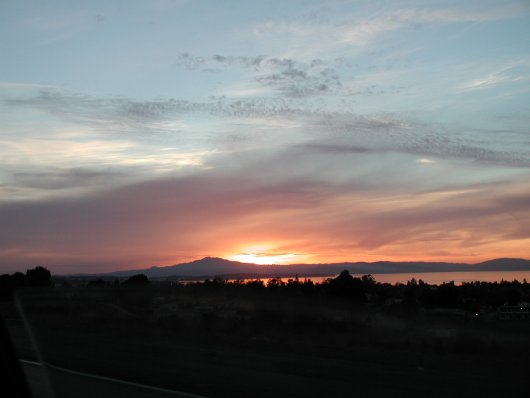 Bill at his birthday and our Thanksgiving
celebration on November 24, 2002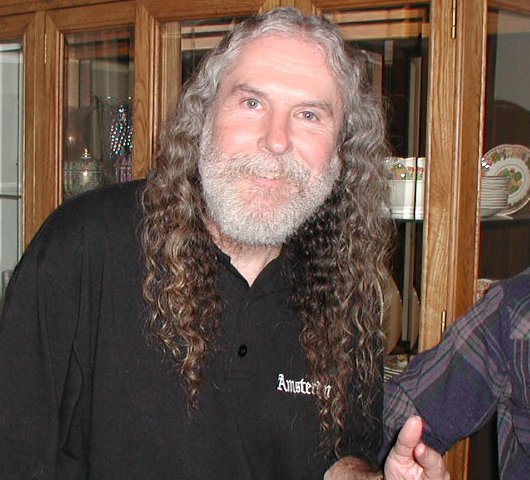 Larry baked his traditional
white cake with white icing!

[ Bill & Larry's Adventures - "San Francisco - 2000-2002" Archive ]
(Leave this page and go to "San Francisco - 2000-2002" archived entries.)
[ Bill & Larry's Adventures ]
(Leave this page and go to our most recent entries.)