Our 30th Anniversary
October 20, 2006
We celebrated our 30th Anniversary and also Bill's 60th
Birthday on this day, because Bill's birthday fell this
year on the evening before Thanksgiving.
Standing: Norman Cuccio, Louis Chiofalo, Chris Elliott, and Mark Ramia.

Mark, Louis, and Norman.

Don Ravey, Larry, and Bill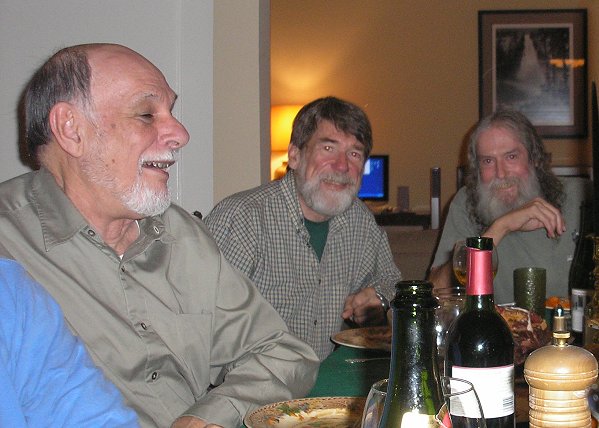 Bill with an orchid which a friend had sent him
while he was recently in the hospital.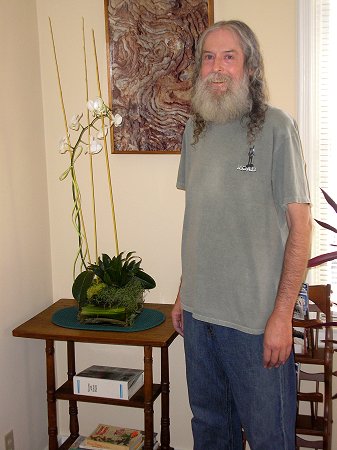 Bill's birthday cake.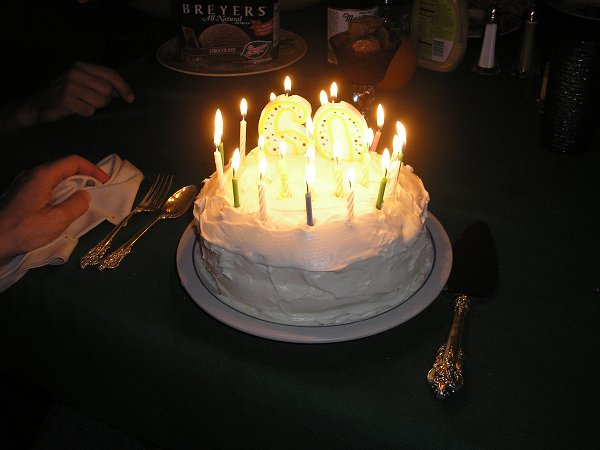 Time to make a wish!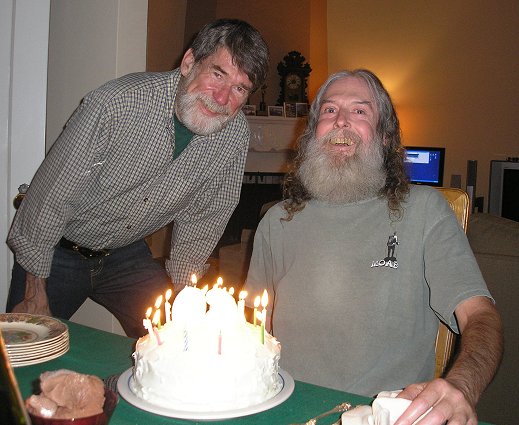 Larry saw to it that Bill got another cake this year
on his actual birthday in November.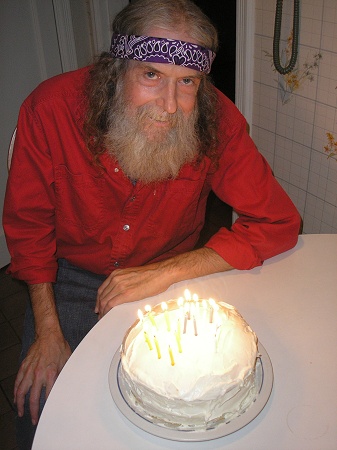 [ Bill & Larry's Adventures - "San Francisco - 2006-2009" Archive ]
(Leave this page and go to "San Francisco - 2006-2009" archived entries.)
[ Bill & Larry's Adventures ]
(Leave this page and go to our most recent entries.)