Amaryllis Explosion- 2002
We set our never-blooming-anymore amaryllis
plants outside this past winter, instead of
leaving them in the basement. In late April we
discovered them to be sprouting seven bloom stalks!
One plant, on April 29.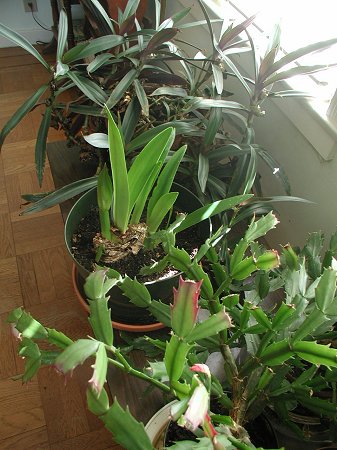 Here it is on May 9.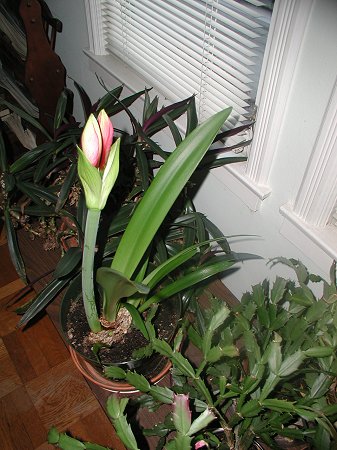 And on May 12!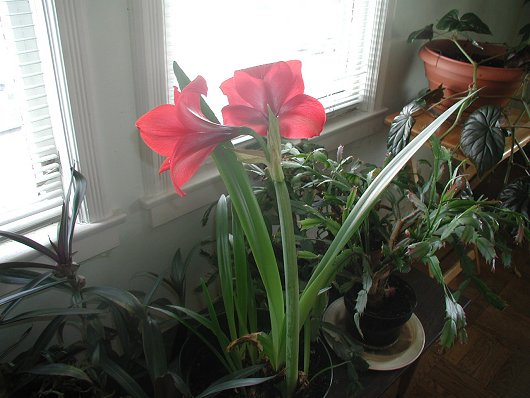 Here are two more plants on May 9.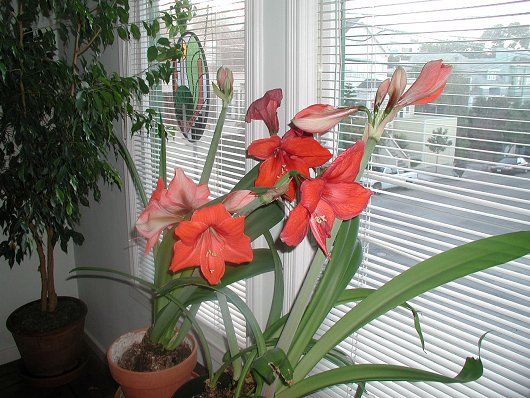 And here they are on May 12.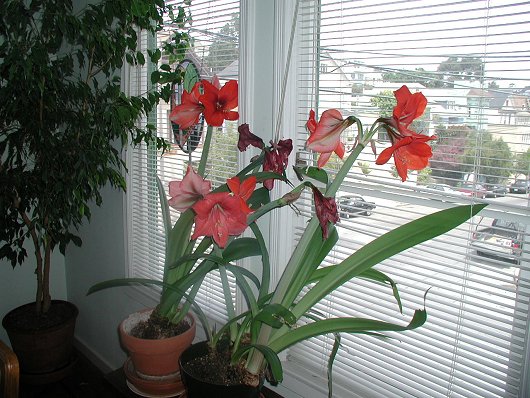 The three plants you've just seen produced
seven bloom stalks with 21 flowers on them!

[ Bill & Larry's Adventures - "San Francisco - 2000-2002" Archive ]
(Leave this page and go to "San Francisco - 2000-2002" archived entries.)
[ Bill & Larry's Adventures ]
(Leave this page and go to our most recent entries.)