Two San Francisco firemen, Lt. Vincent Perez and firefighter-paramedic Anthony Valerio,
were fatally injured while fighting a house fire on June 2, 2011. On June 10, close to 5,000
firefighters from across the U.S. and Canada paid them farewell at St. Mary's Cathedral.
Following the funeral, the firefighters were taken to Holy Cross cemetery in Colma in the
fire truck they worked in, followed by a very long line of fire trucks and other vehicles from
all over California, police in cruisers and on motorcycles, and many others. Close to 200
fire trucks passed by as we watched the procession from 24th Street and Dolores Avenue.
Here are a few photos of the procession that Larry shot with his cell phone camera.
Police officers were at each corner along the route directing traffic.
Hundreds of people lined the route of the procession.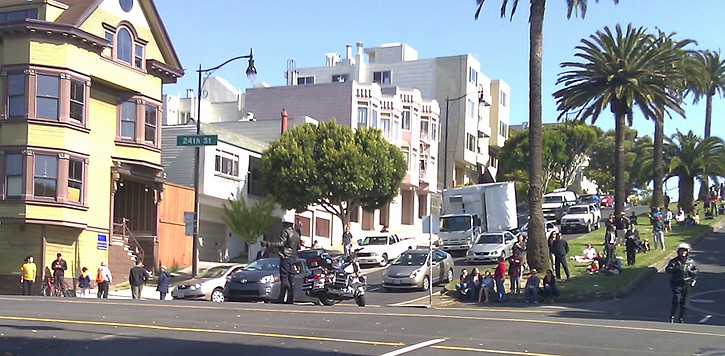 Two motorcycle police officers led the procession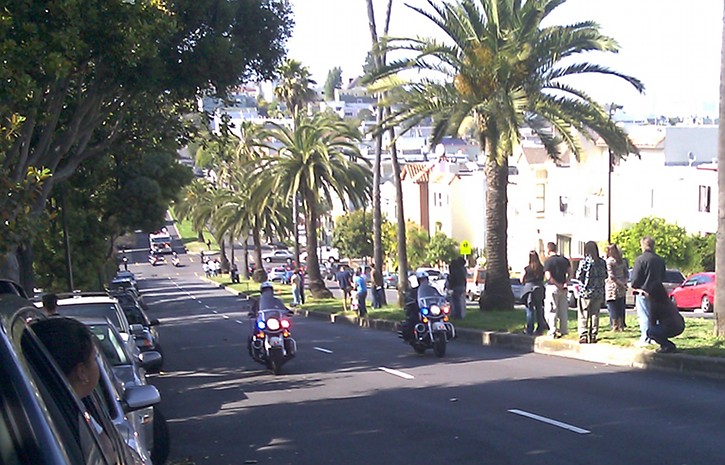 The fire engine from station 26 carrying the caskets of the fallen firemen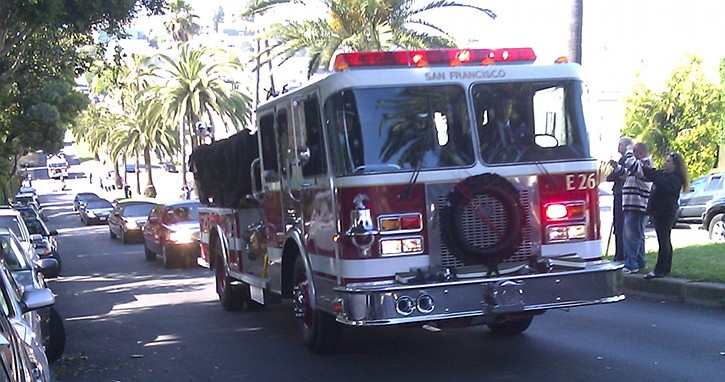 Dignitaries followed in limousines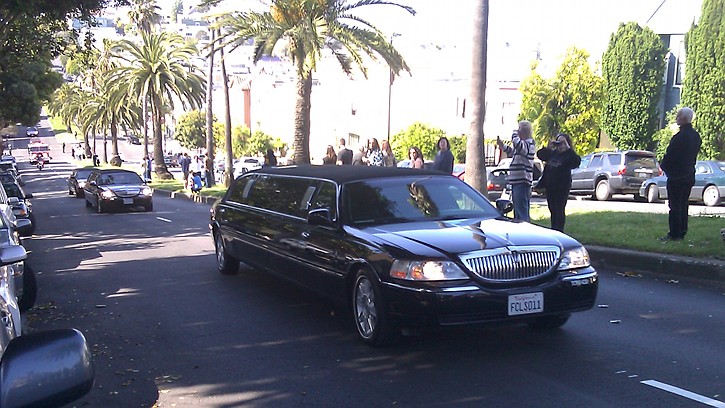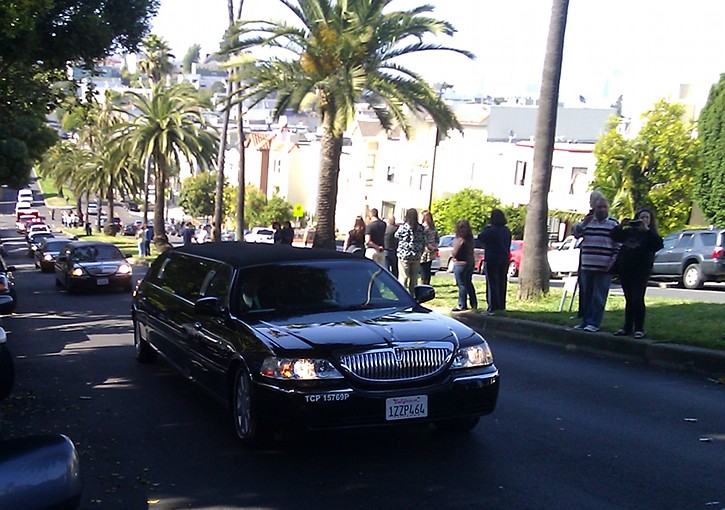 Next were San Francisco Fire Officials followed by family members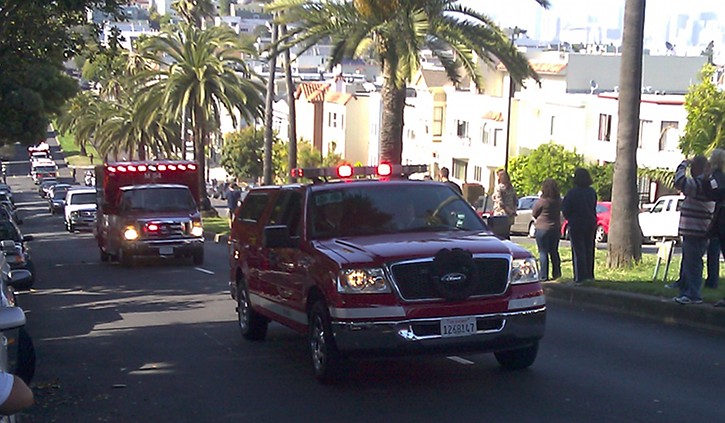 Then another truck from station 26 lead a procession of fire trucks from all over
California from the north, the south and from the Central Valley and Sierra.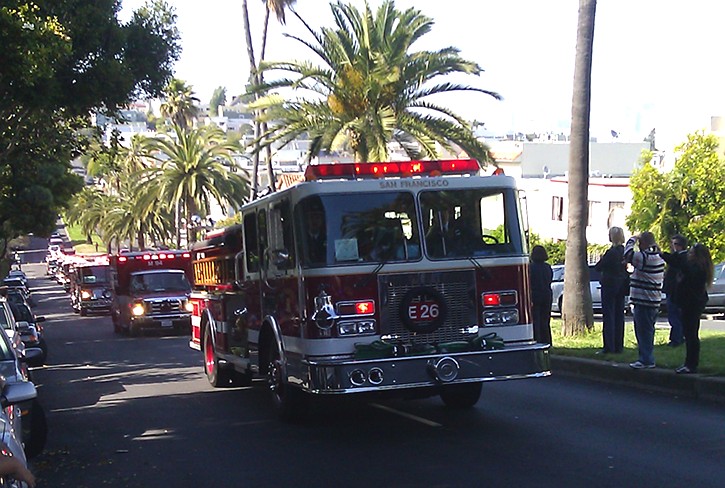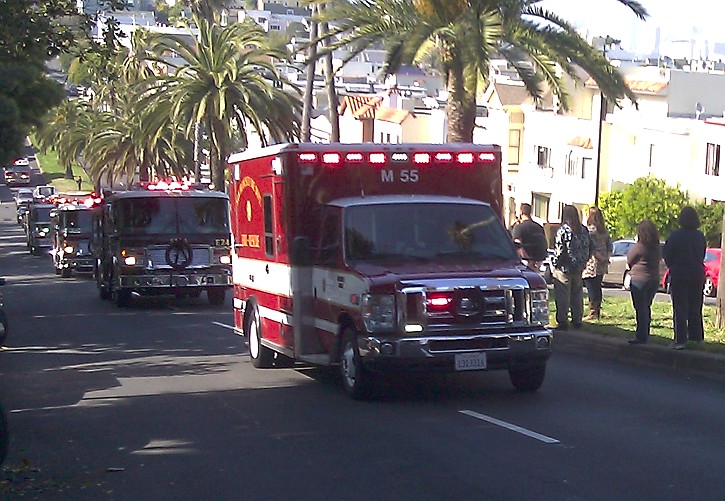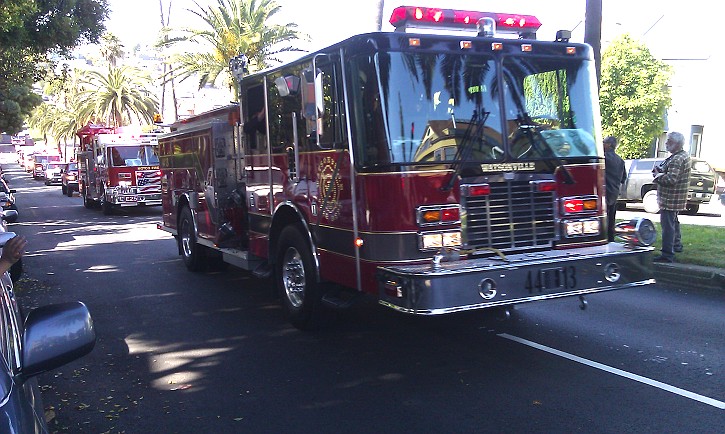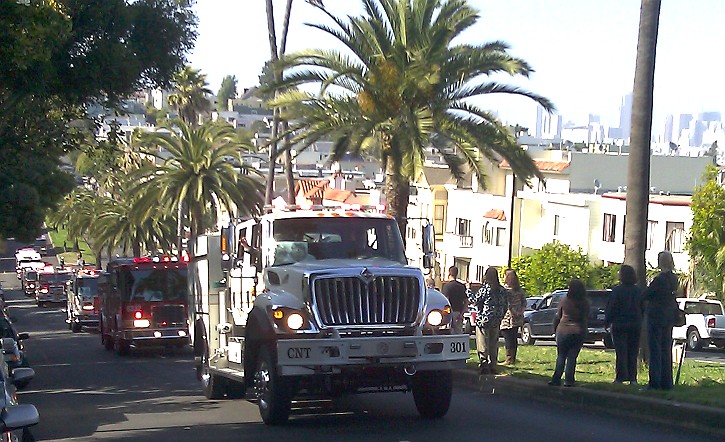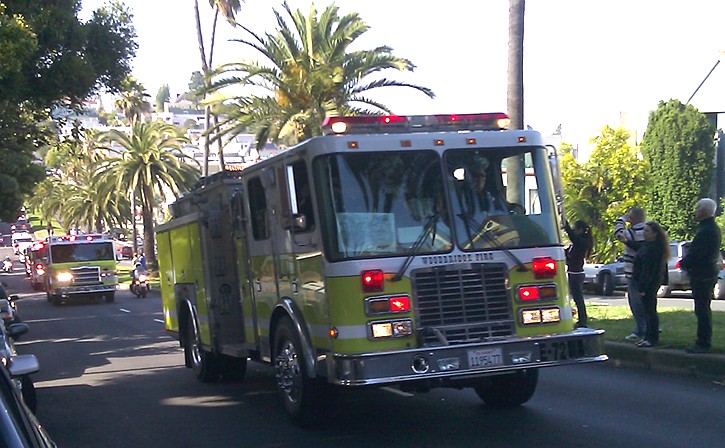 The procession ended with a variety of city, police and fire vehicles