Our Tomato Plants
2015
Page 2

These photos of our outdoor plants were taken on April 22, and you
can see that quite a bit of growth has occurred since the previous
photos from April 6th... and we've got a lot more blossoms now.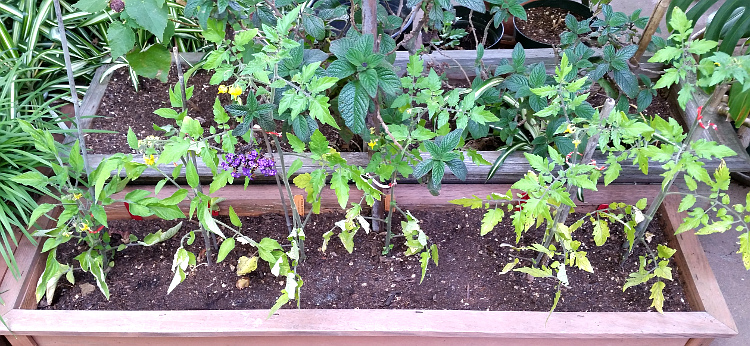 We've also got one tomato on the outdoor plants.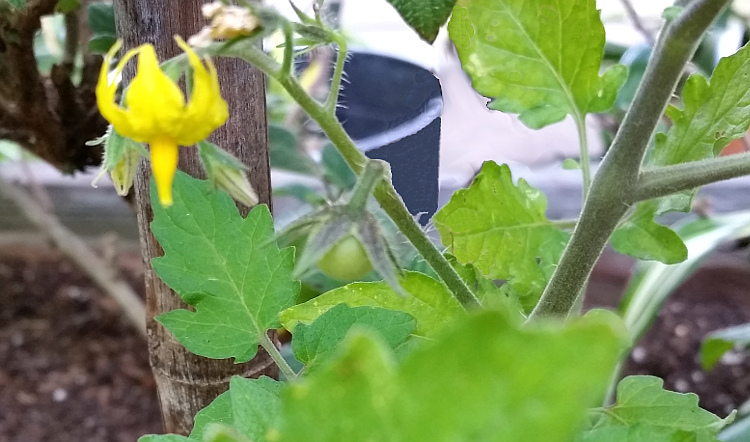 The plants in the living room are still very thin and growing
fast, but they have a lot more blossoms and tomatoes.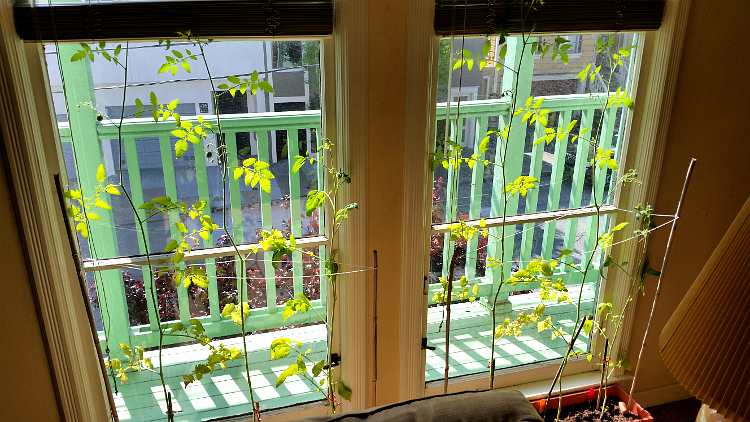 Here are some of the tomatoes growing on the living room plants.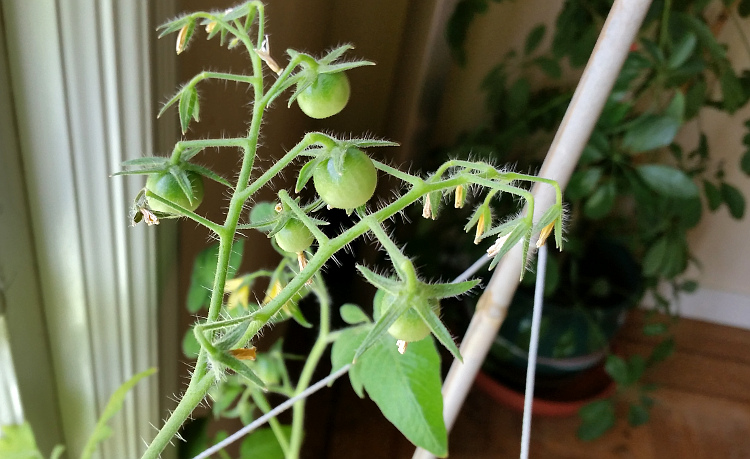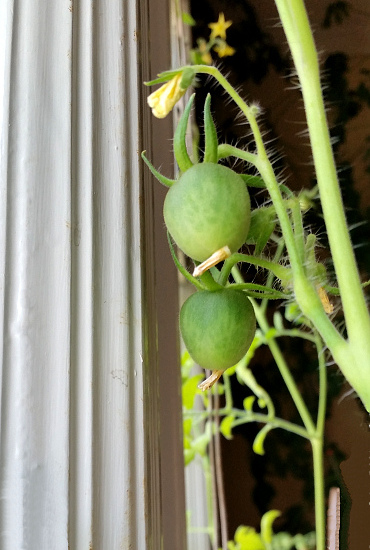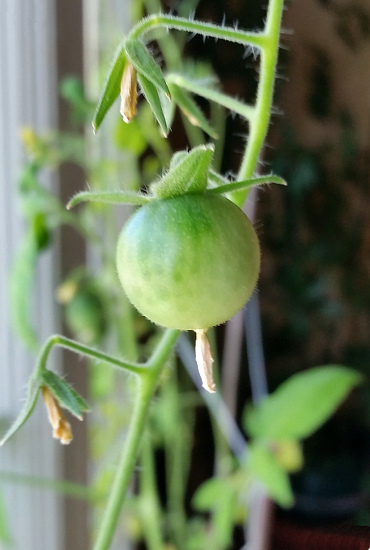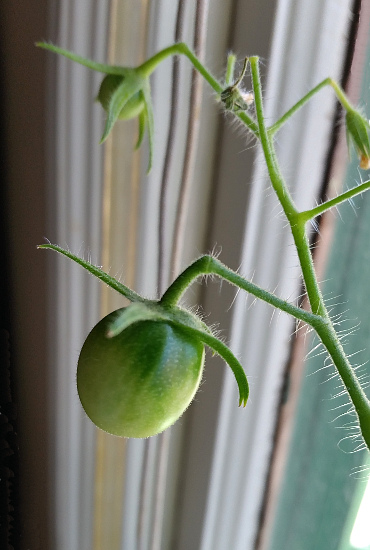 On April 26 Larry spotted our first red tomato...
it's the same one that was our very first tomato.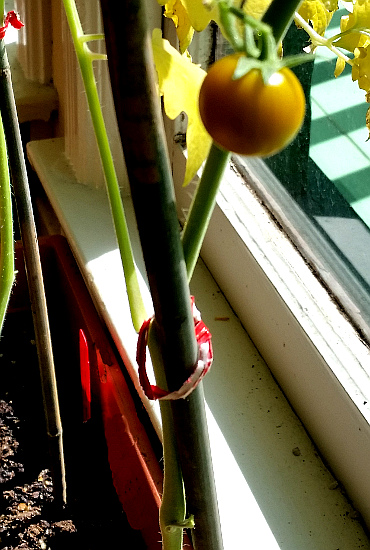 Here's a close up shot of the first red tomato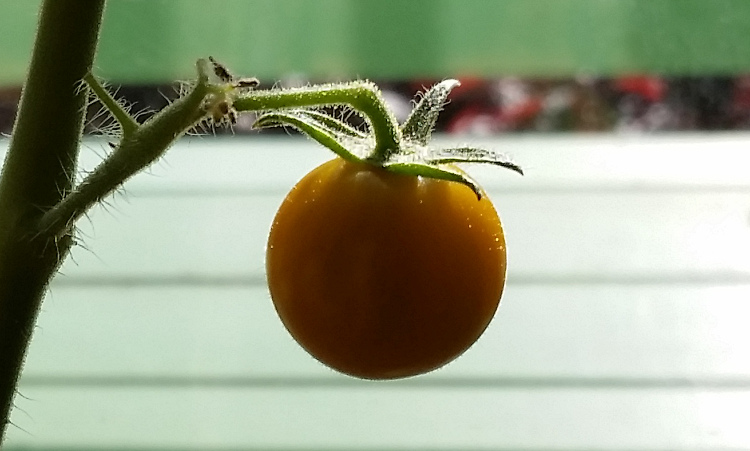 Our second tomato to turn red was spotted on May 6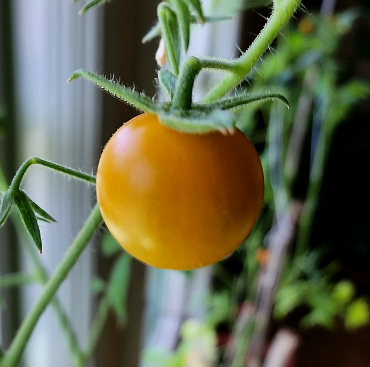 These cherry tomatoes are not far behind.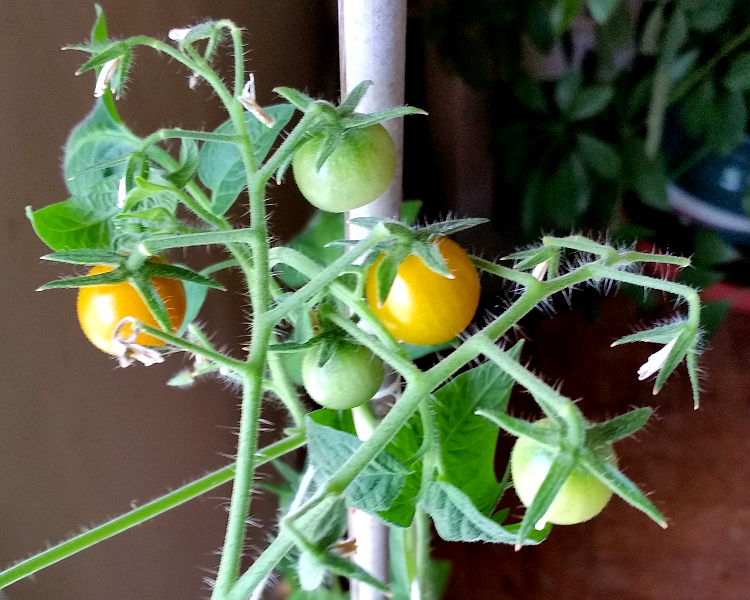 Look at how tall the indoor tomato plants have grown.
They're branching out but still have very skinny stems.
Look close... you can see the two red tomatoes.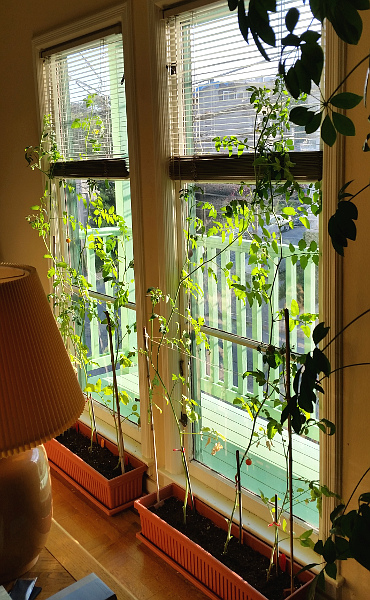 May 8 - Our tomatoes out in the garden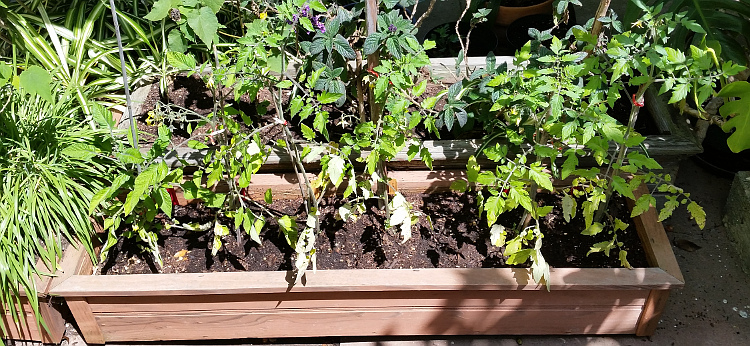 The camera focused on the leaves behind them,
but you can still see four tomatoes growing here.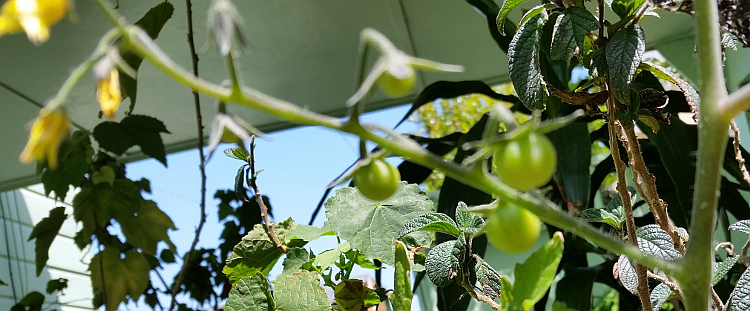 Two more tomatoes hiding in the shadows.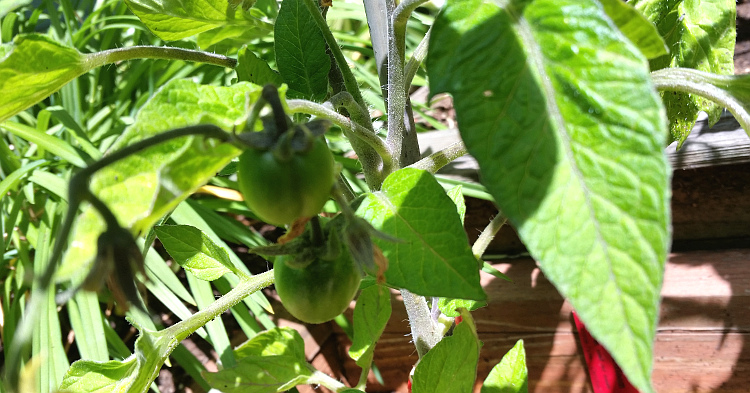 The tomato photos continue on Page 3.