Around Home and San Francisco
Summer-Fall, 2016 - Page 3
Check out the hummingbird in our garden!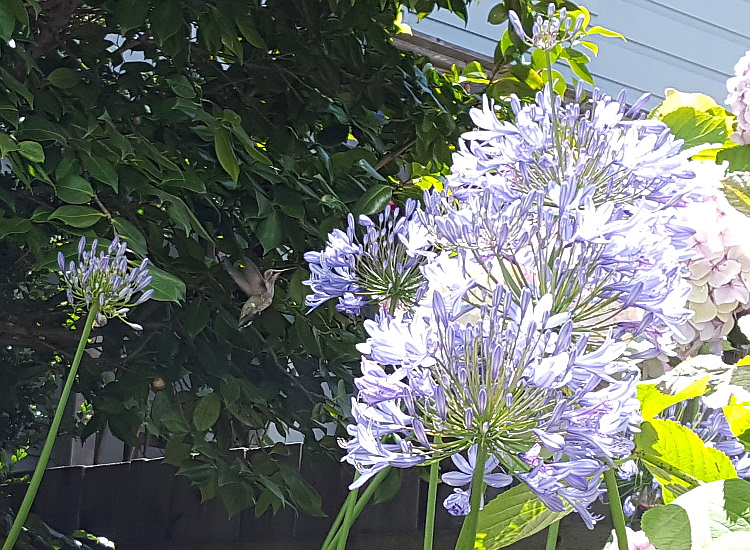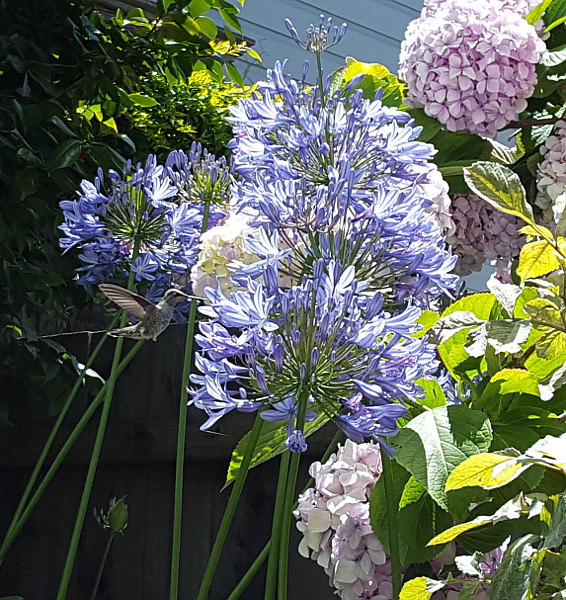 Our maple tree leaves turned red very early this year. Larry called
Friends of the Urban Forest to see if they had any idea of what could be
wrong, and they reported that many deciduous trees were having problems.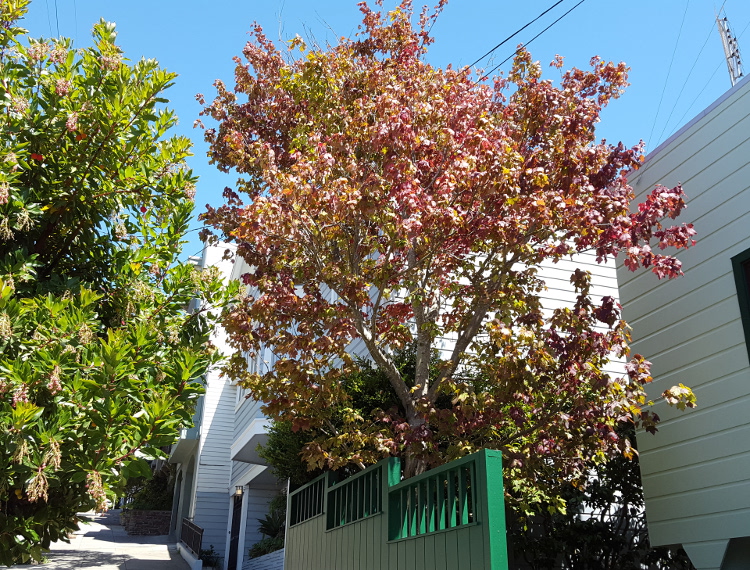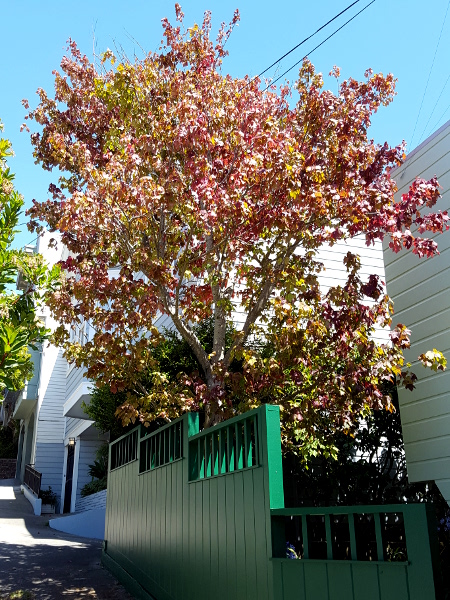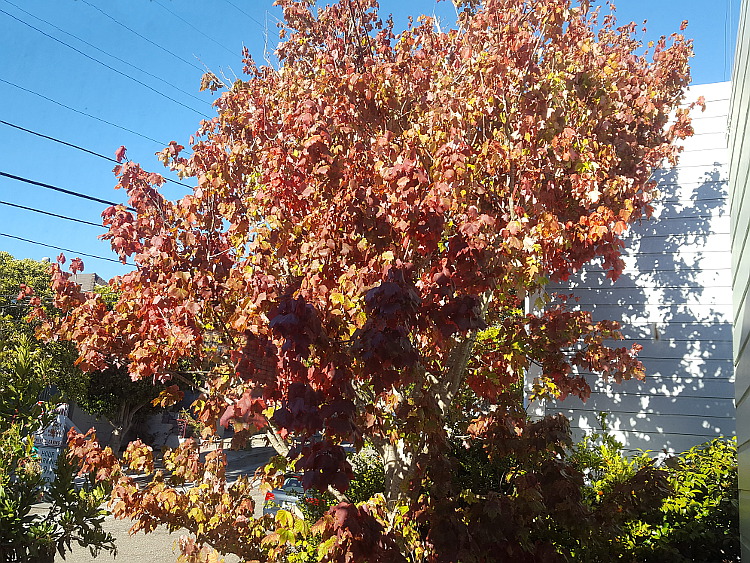 We attended the annual BLUF dinner prior to the Up Your Alley Fair weekend.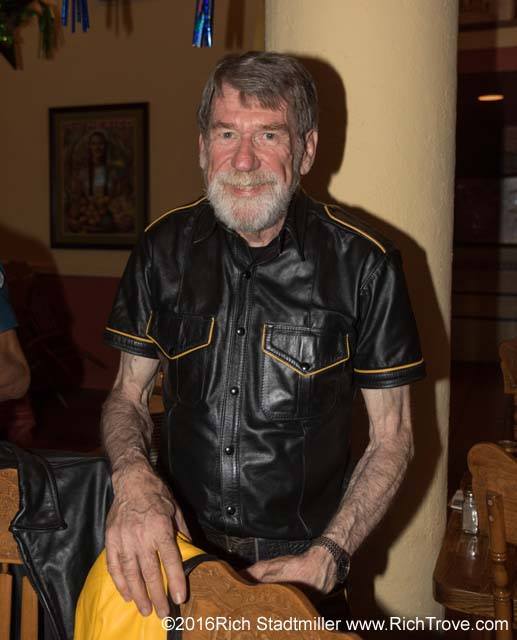 Micahael Valdez and Larry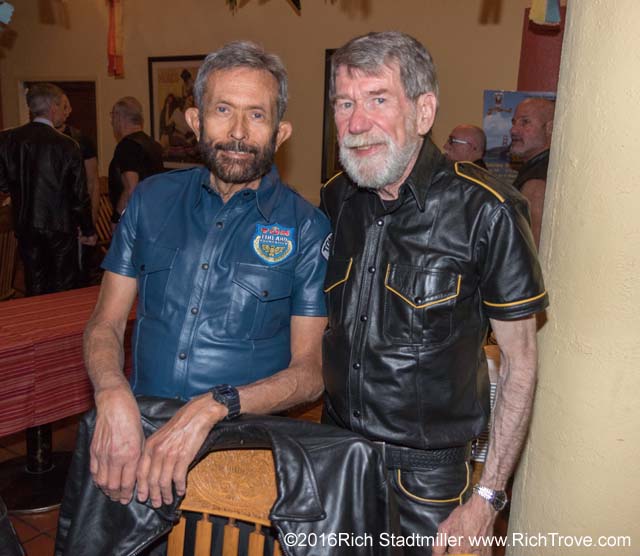 Lexx and Michael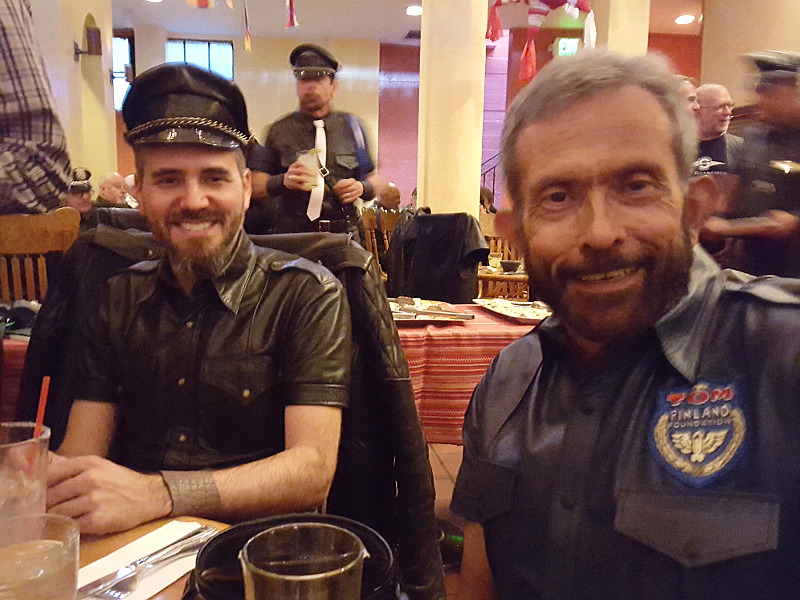 Gerry Roberts and Lexx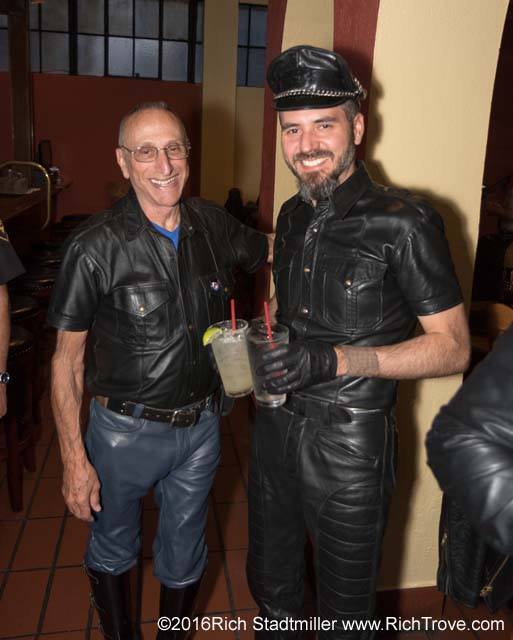 Jim Neuman and Norman Cuccio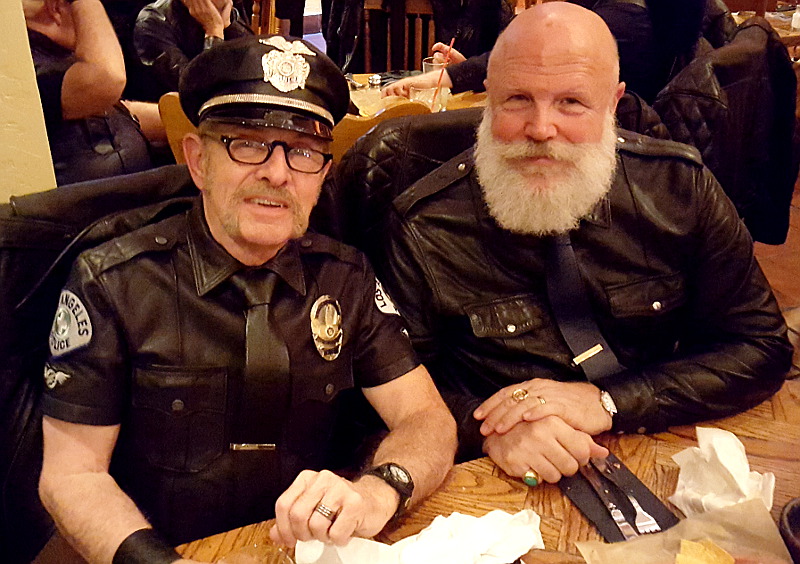 Michael and Larry joined friends who were visiting from
Pennsylvania for a visit to Pier 39 and Fisherman's
Wharf. Photo taken at the north end of Pier 39.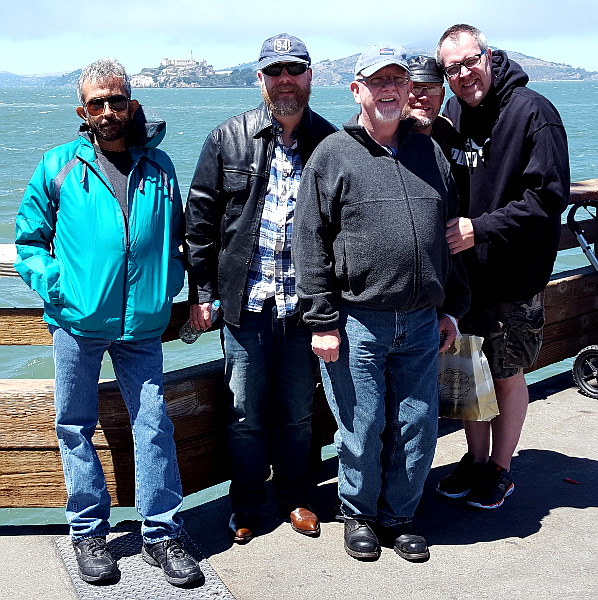 July 28 - Our fuchsia plants