Steffen Bretzke's Annual Visit
2014

Every year we get a visit from our good friend Steffen Bretzke from
Aachen, Germany. This year, in June, while he was here we visited
the Conservatory of Flowers in Golden Gate Park, and the popular
Muir Woods National Monument in Marin County to see the redwoods.
This is the Conservatory of Flowers building and grounds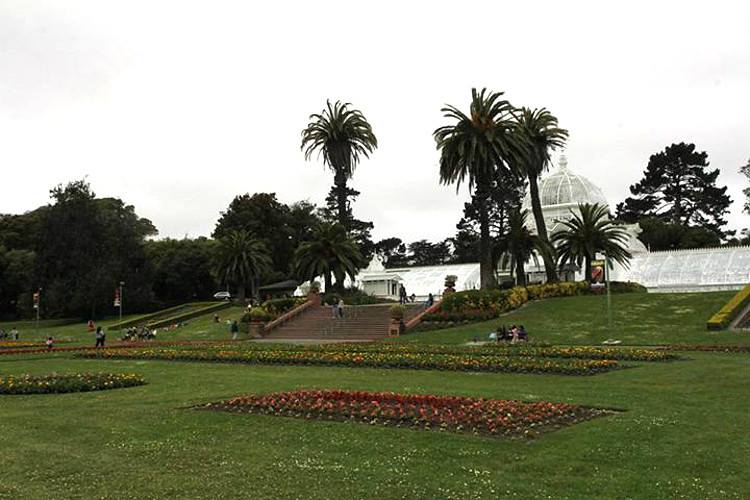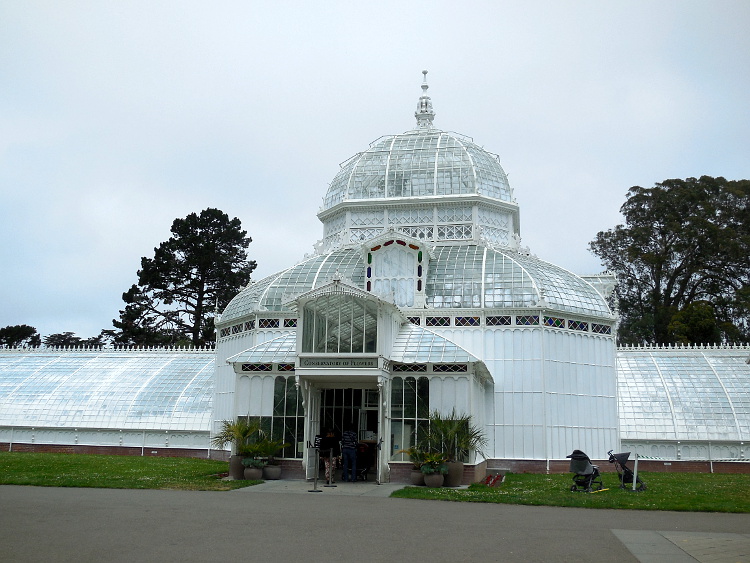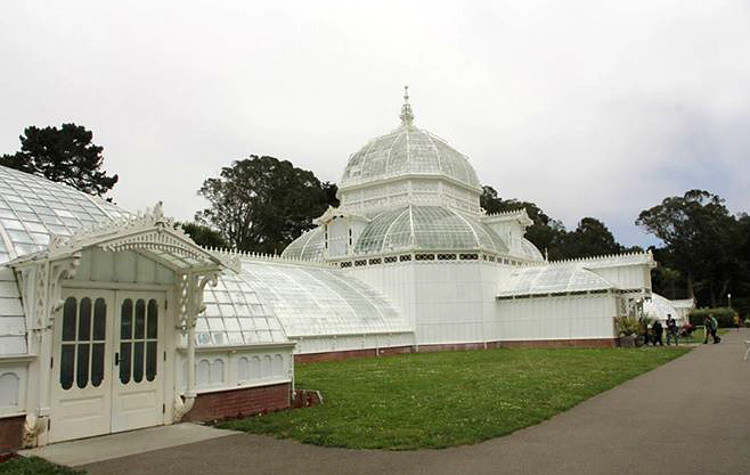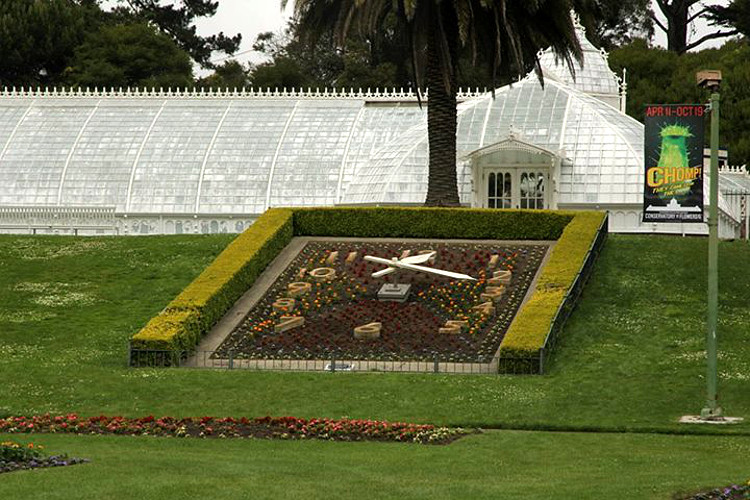 Bill and Larry in front of the Conservatory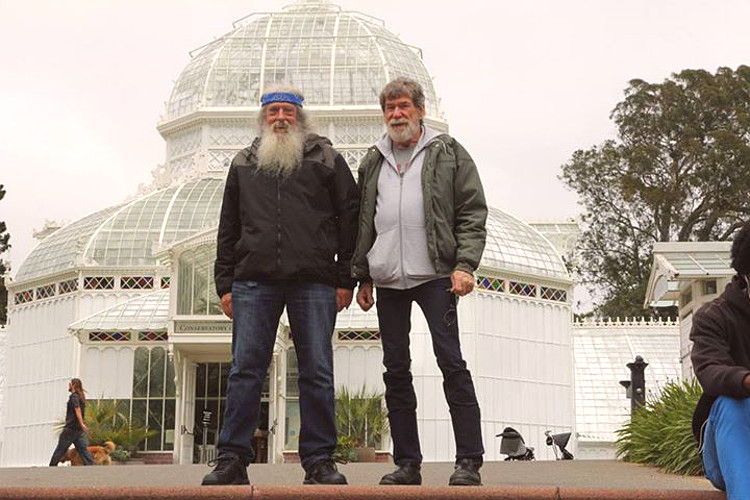 Steffen takes in the view from the Conservatory gardens.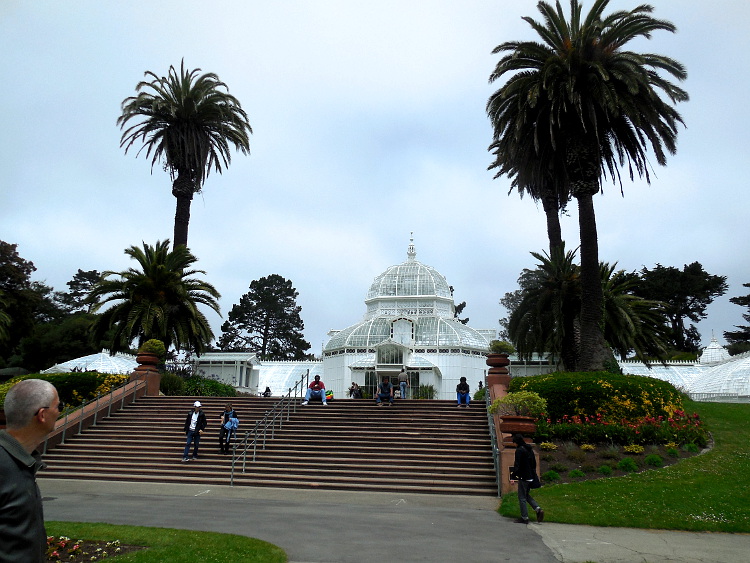 Bill and Steffen on the grounds of the Conservatory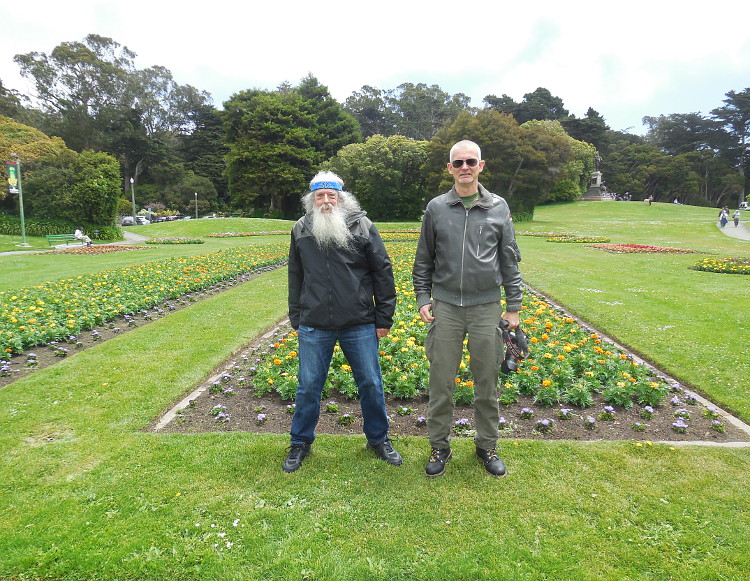 A view of the gardens from the top of the Conservatory steps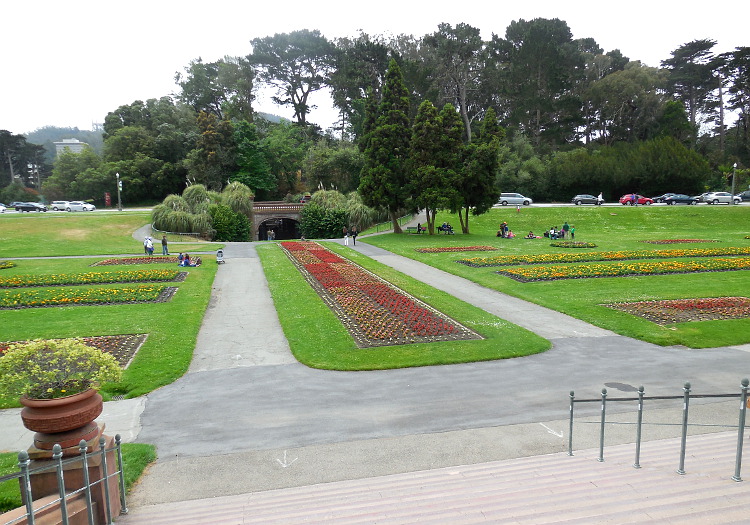 Dome of the Conservatory seen as you enter the building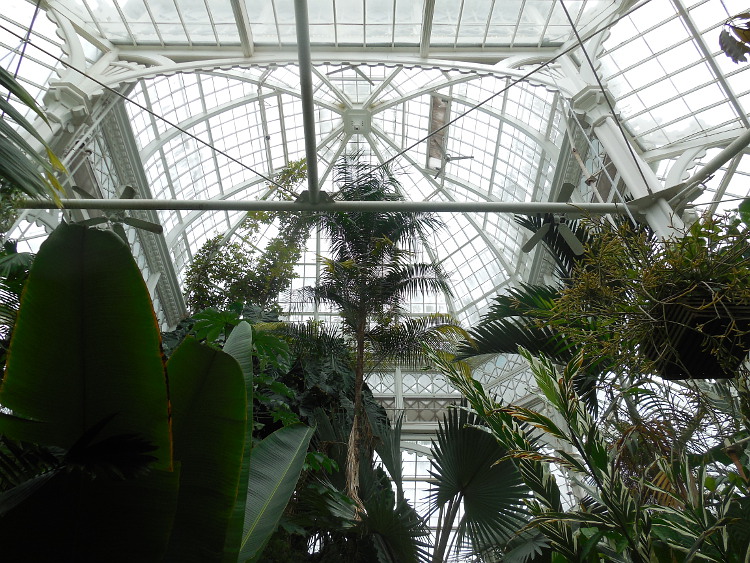 Touring the lush gardens inside the Conservatory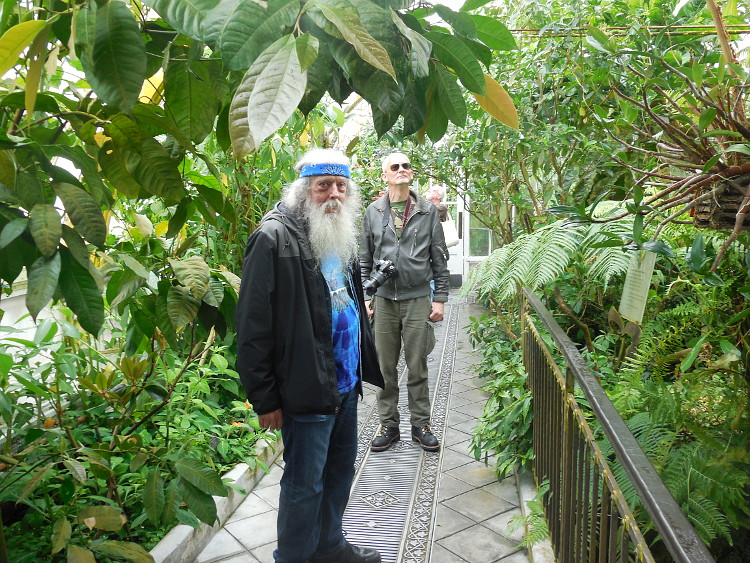 Here are several of the beautiful flowers we saw.
Sorry, we don't know the names of many of them.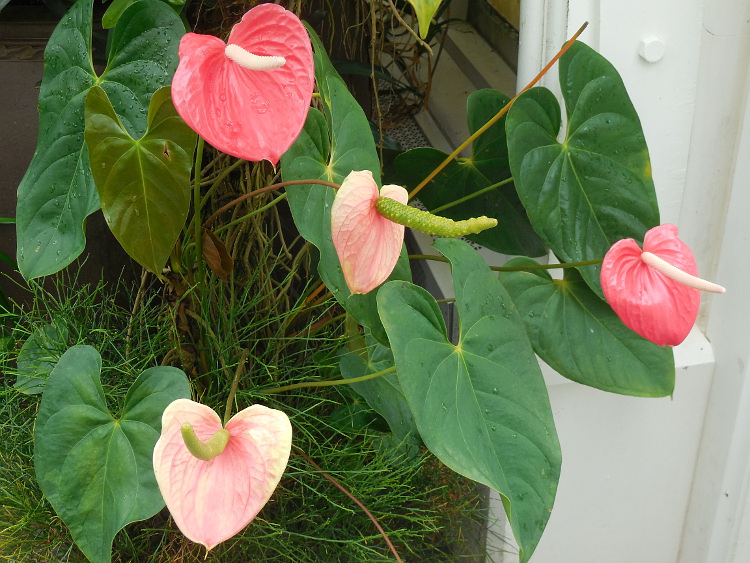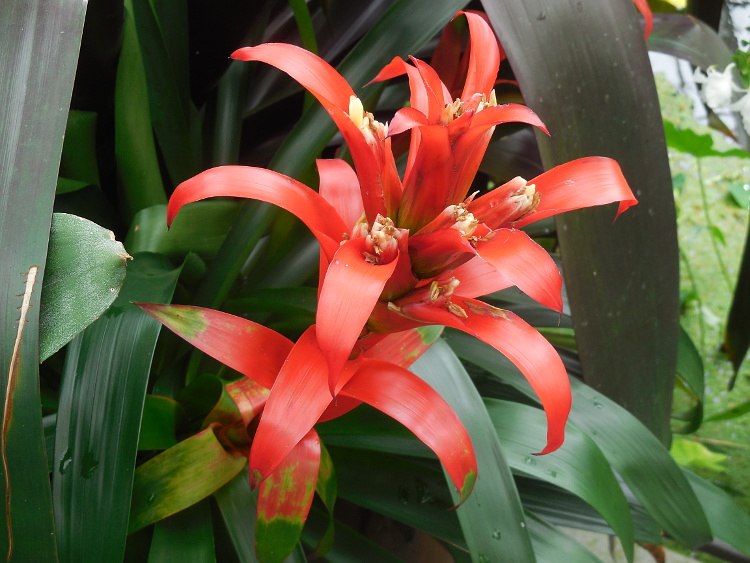 Photos continue on Page 2