Devil's Postpile Photo Tour
Join your longhair host for a quick photo tour of the postpiles!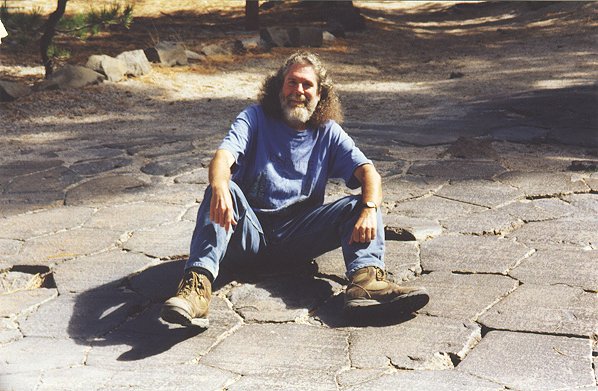 We start with me sitting on top of the postpiles. Even though it is flat here, this is not a place you'd want to let little kids run around loose. Why? Because to the west there is a canyon that cuts through the postpiles, and they stop suddenly. There's a big dropoff there!
Also, as our next picture shows, the top of the postpiles curves downward in one spot, getting steeper and steeper until you could slip off!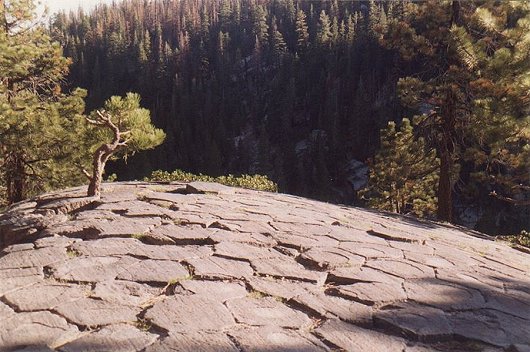 There's a trail from the top of the postpiles that loops around and down into the canyon that runs beside them. When you hike down there and look back up at the face of the postpiles, you can see that most are straight and vertical, but off to the left, some swirl up an an angle: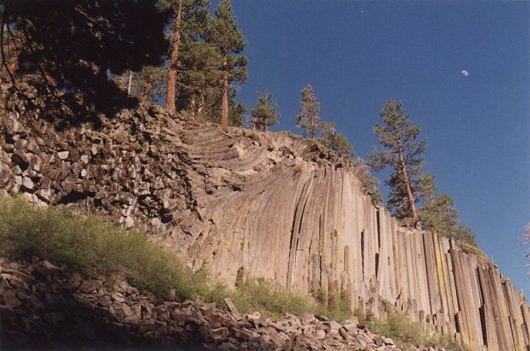 Against the postpiles at the bottom of the canyon, you'll find a huge talus pile of broken up postpiles, where they have fallen into the canyon: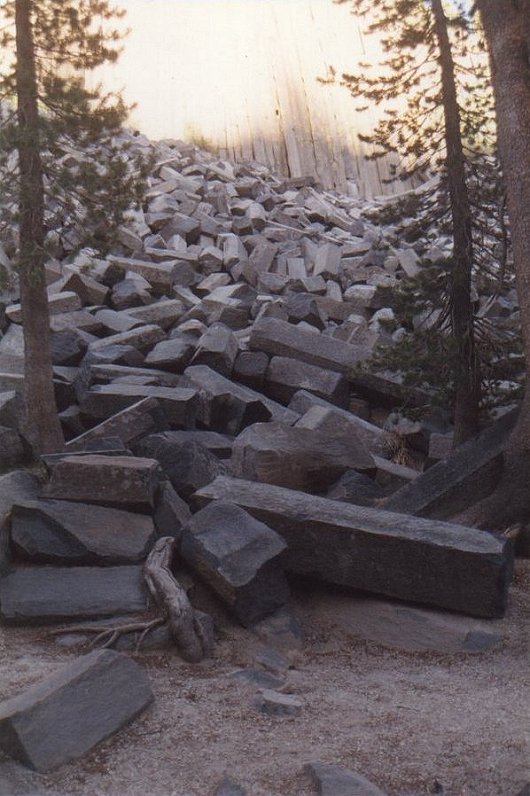 If you want, you can see any of these photos even bigger if you click on it. And be sure to check out our Devil's Postpile Page if you didn't go there first. You'll see more about the postpiles.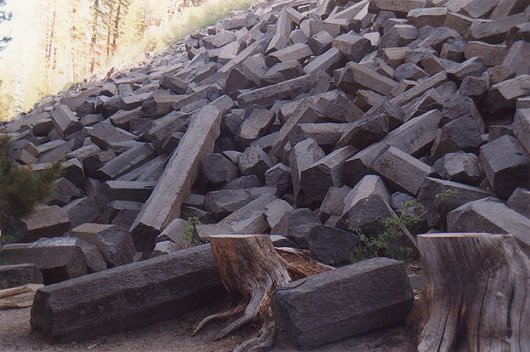 ---
[ Bill & Larry's Adventures - California Archive ]
(Leave this slide show and go to "California" archived entries.)
[ Bill & Larry's Adventures ]
(Leave this slide show and go to our most recent entries.)