Trip to Mt. Tamalpais
February 19, 2015

As we drive toward the Golden Gate Bridge we travel through a construction
zone where new tunnels are being installed to replace the old Doyle Drive.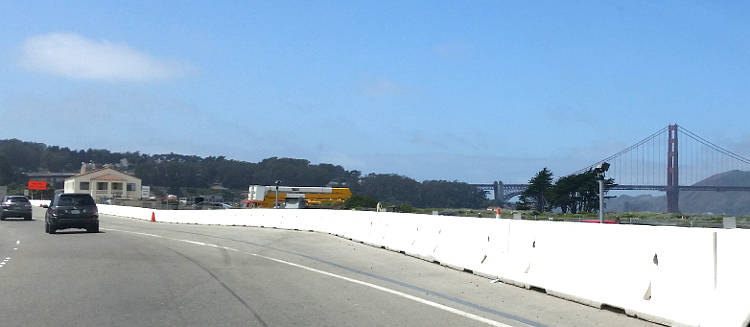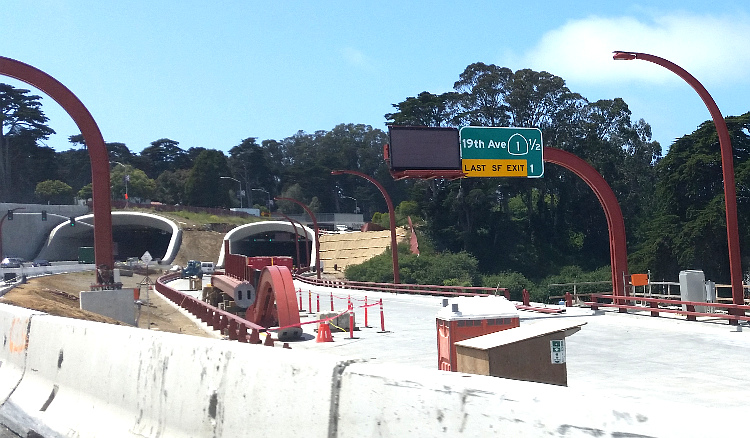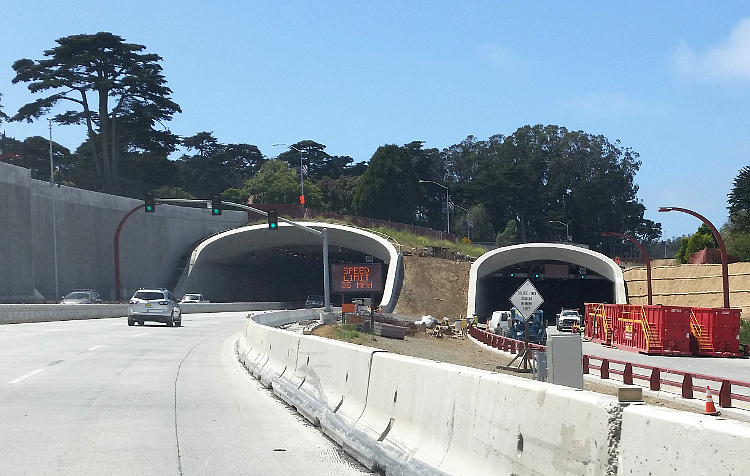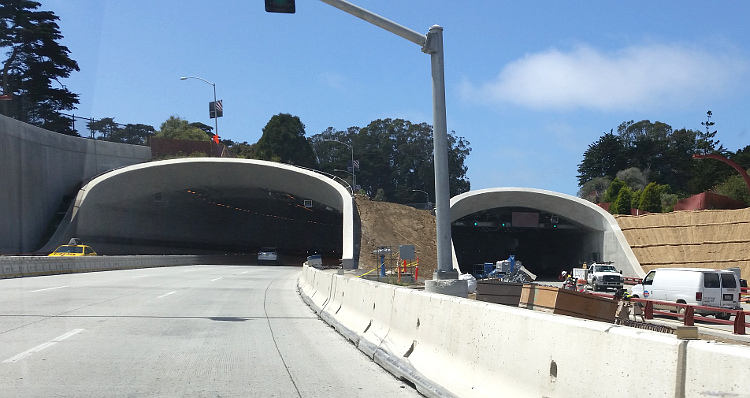 Now we travel across the Golden Gate Bride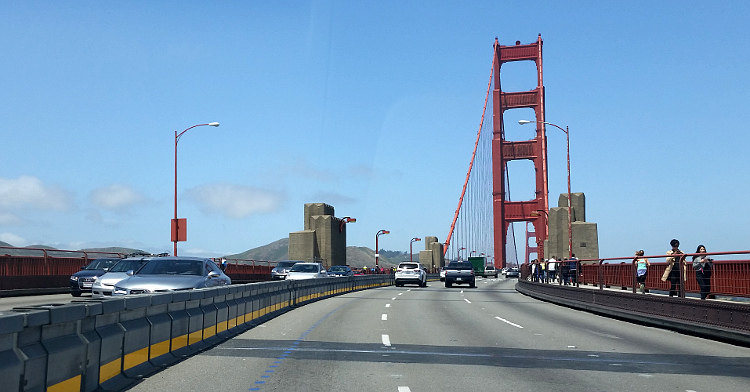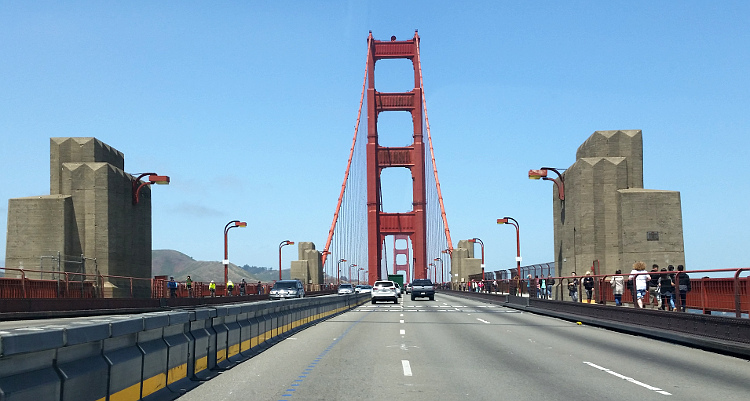 We've wound our way to the top of Mt. Tamalpais, a California State Park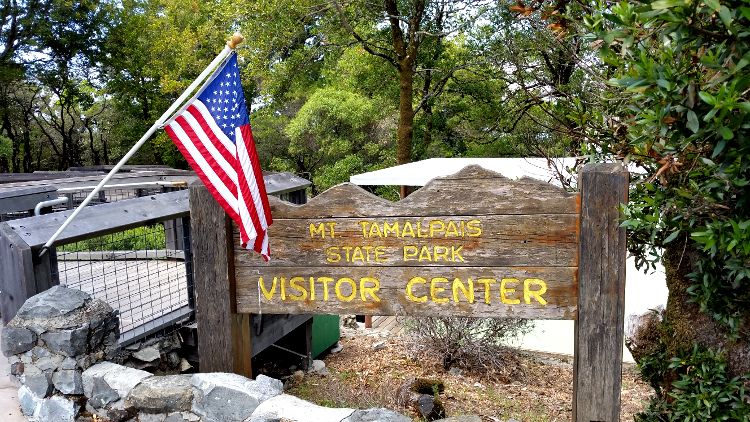 There are hiking trails all around the top of the mountain,
including to the fire lookout building at the peak.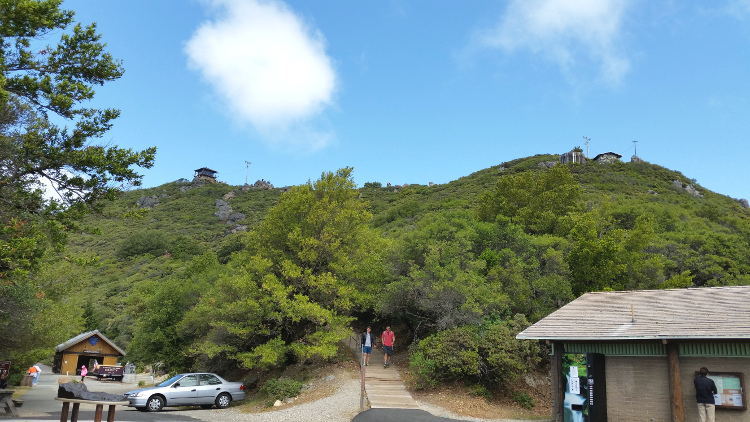 On the peak to the south are TV, commercial and other transmitter
sites, and several of the TV stations have weather cameras here.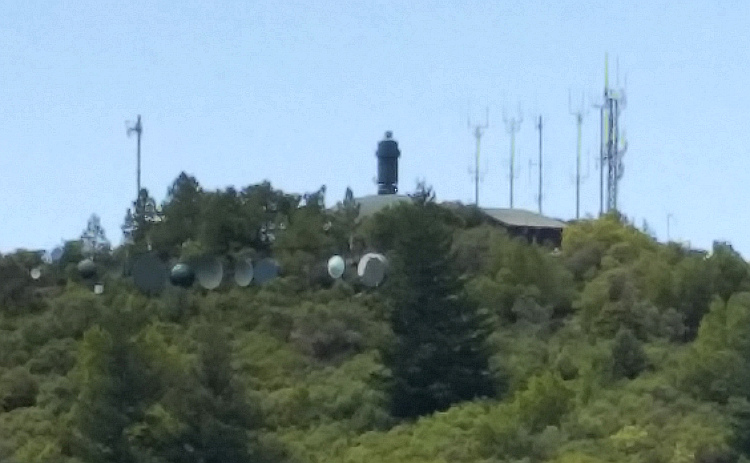 Bill is ready to do some hiking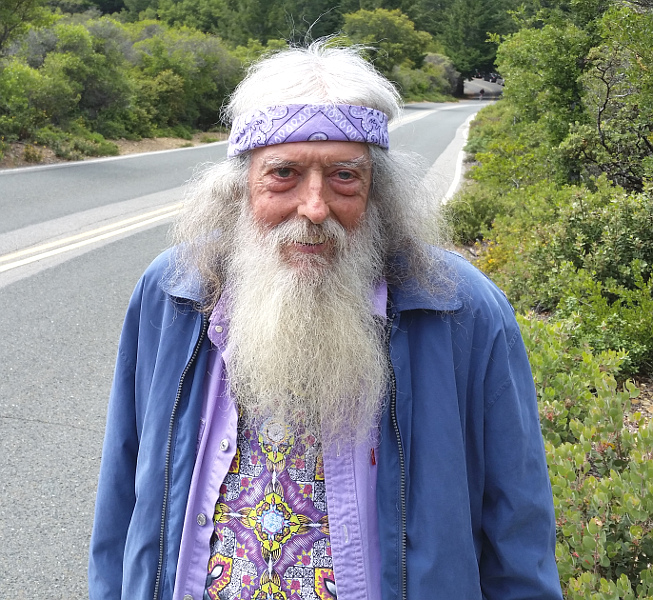 The views seen looking southeast toward San Francisco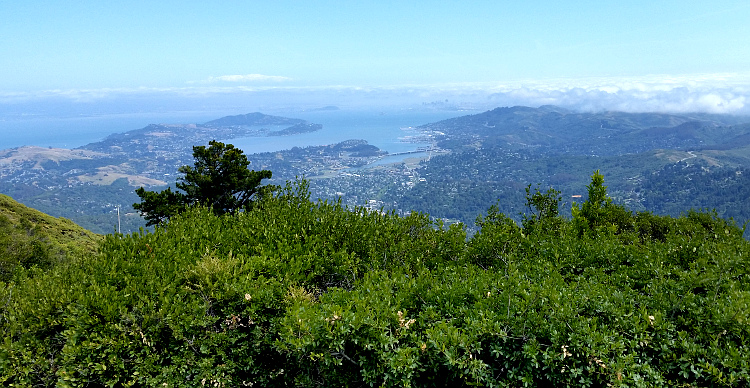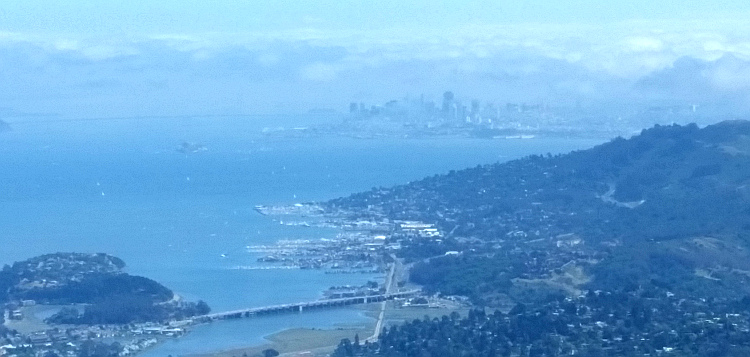 A selfie of the two of us having fun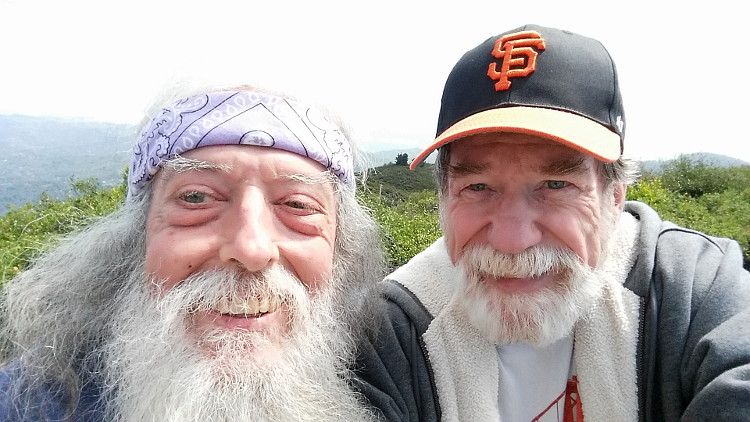 The view looking northeast from the mountain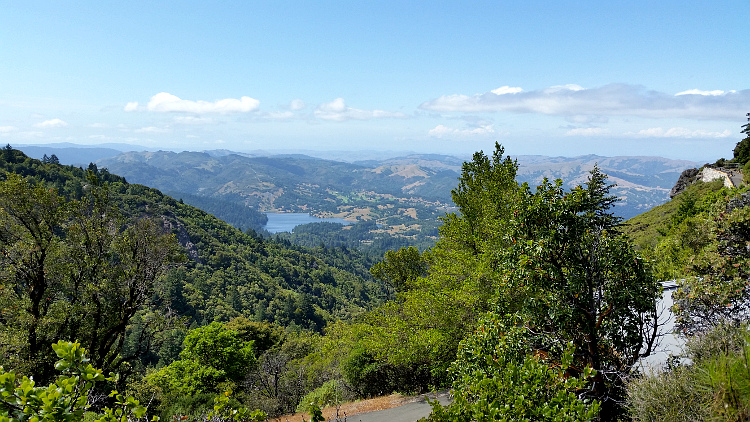 The fire lookout building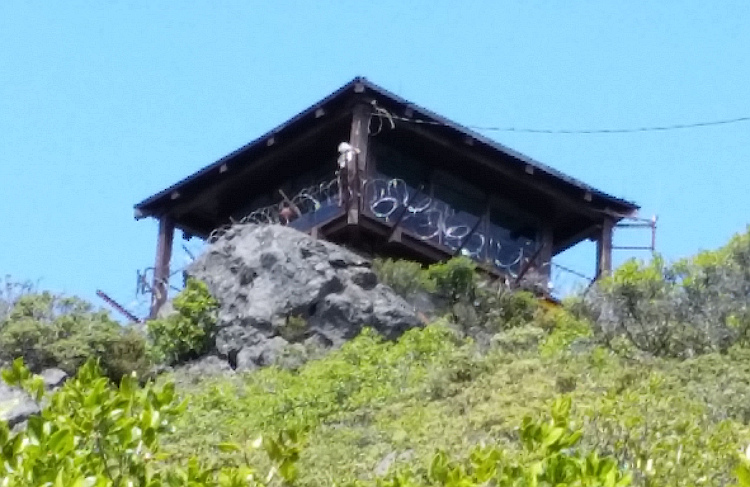 Bill next to our car with some of the view behind him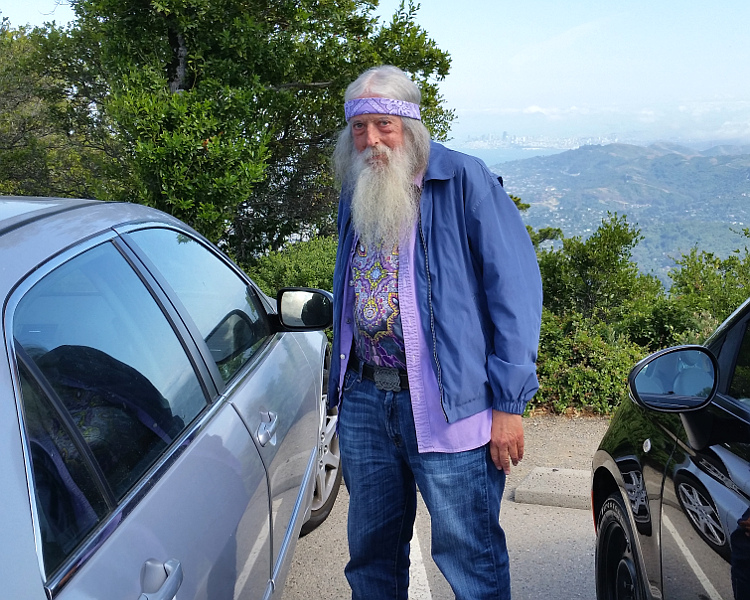 Larry with the fire lookout building in the distance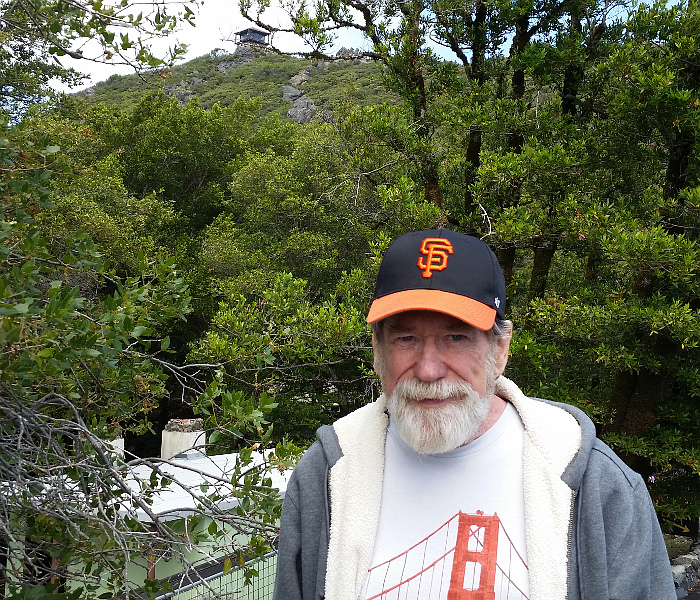 As we're leaving the mountain top, we get another shot of the antenna farm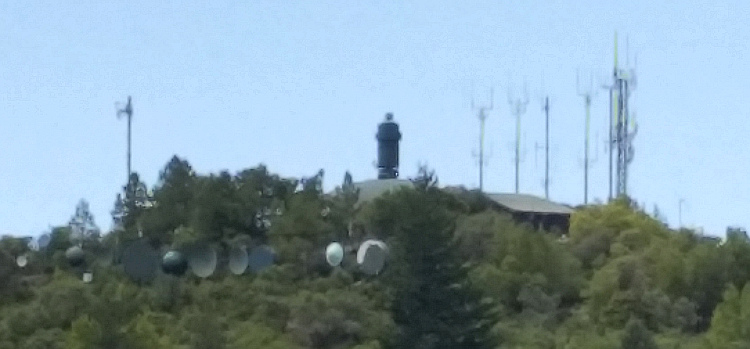 That concludes our Mt. Tamalpais visit.