Hike at Mare Island Shoreline Heritage Preserve
Vallejo, California
May 30, 2016

Louis Chiofalo and Larry took an afternoon hike in the Heritage Preserve
on Mare Island, the former U.S. Navy Base, in Vallejo, California.
Situated on the Carquinez Strait, you get beautiful
views of the strait, bridge and the surrounding area.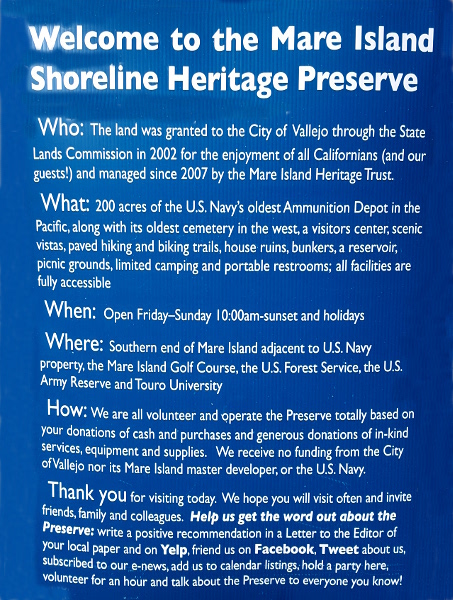 Carquinez Bridge and Strait.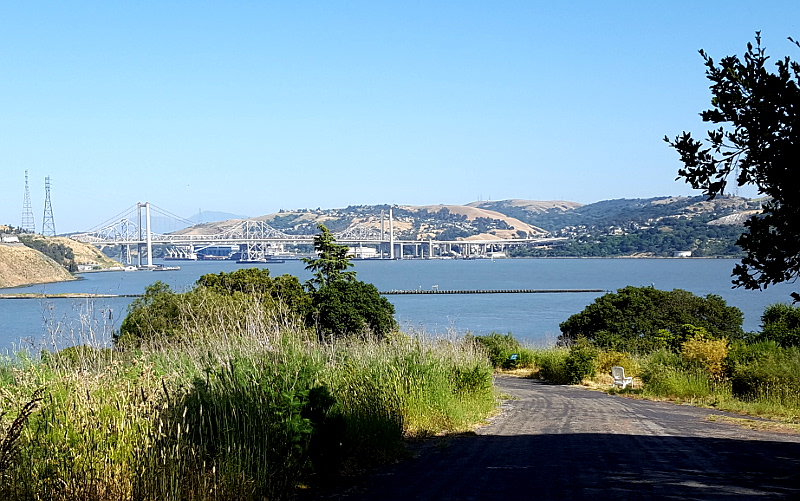 Larry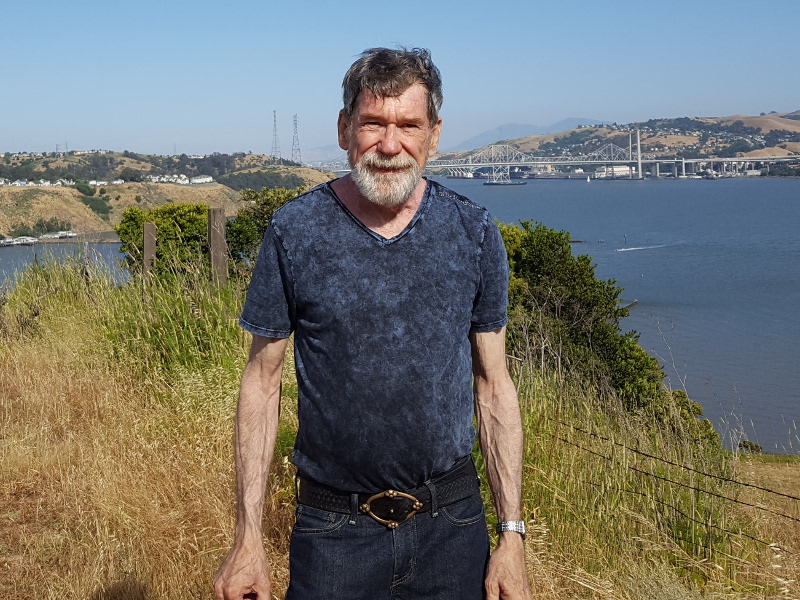 Louis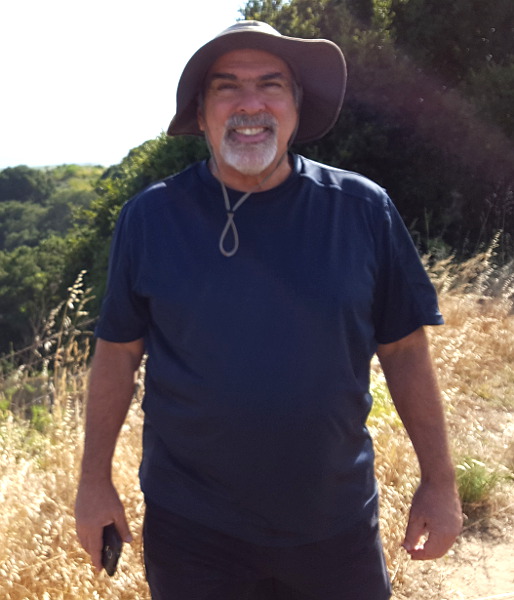 Looking south across the strait toward Crockett, California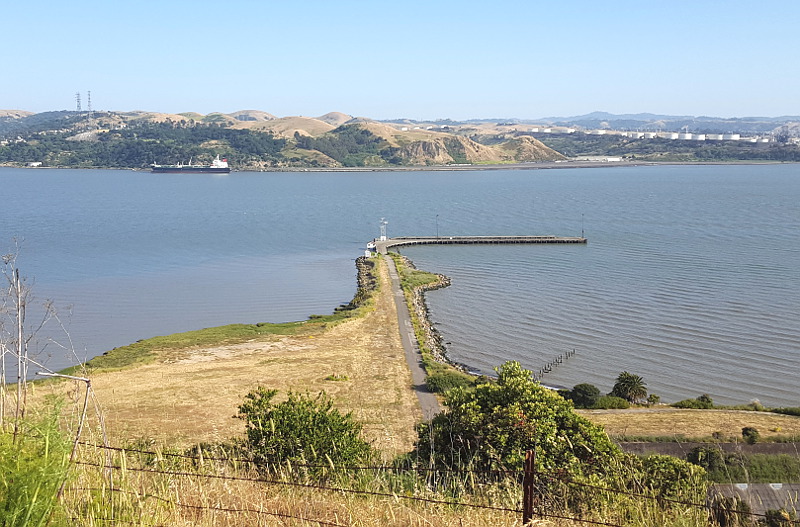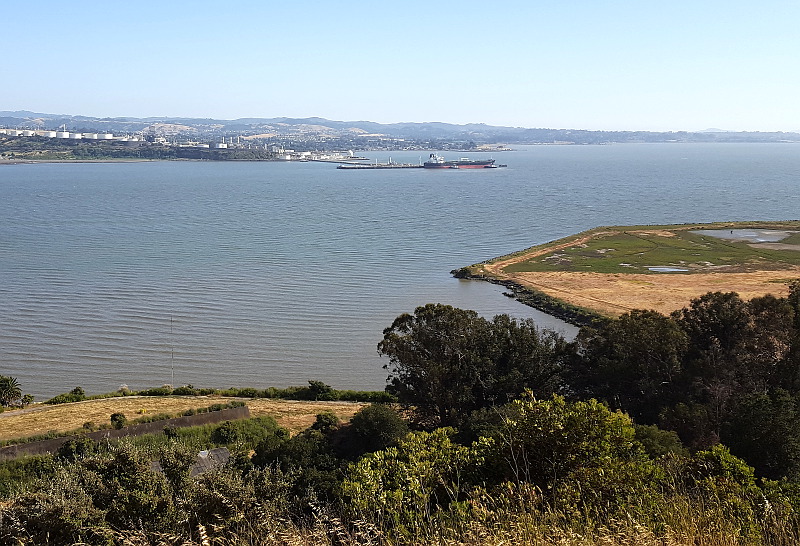 Looking north across the island. Vallejo is on the right side of the river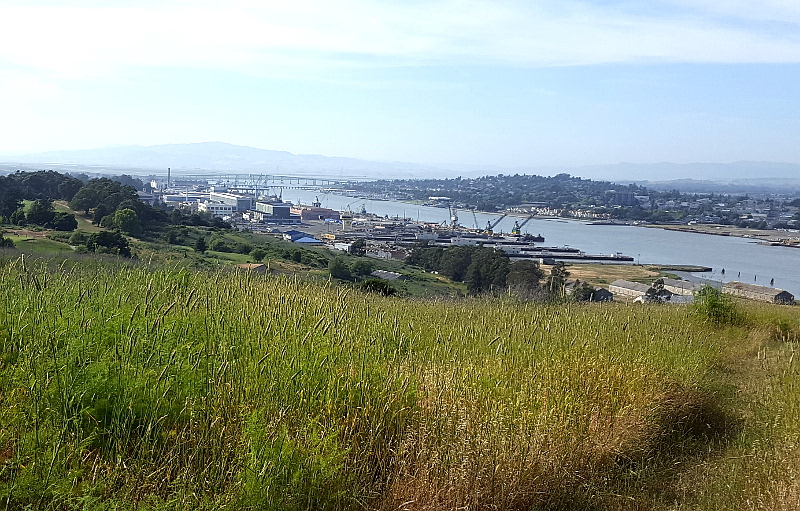 Looking east across the city of Vallejo to the distant hills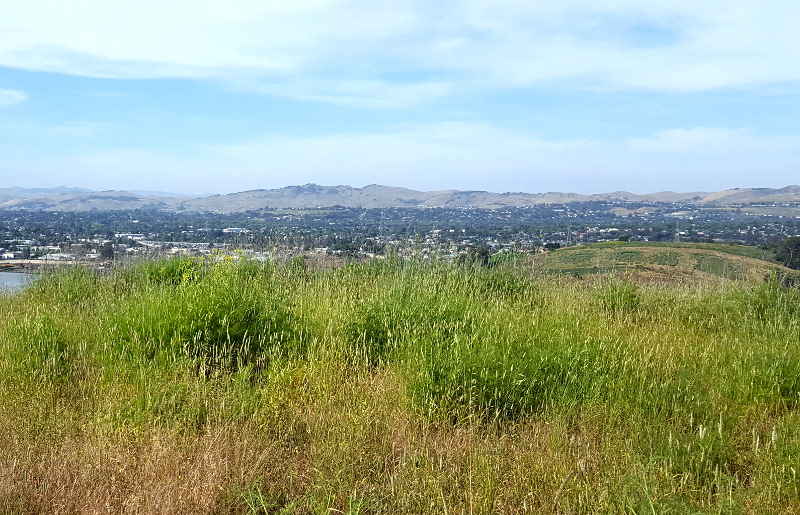 Ship monument located atop the highest hill in the Preserve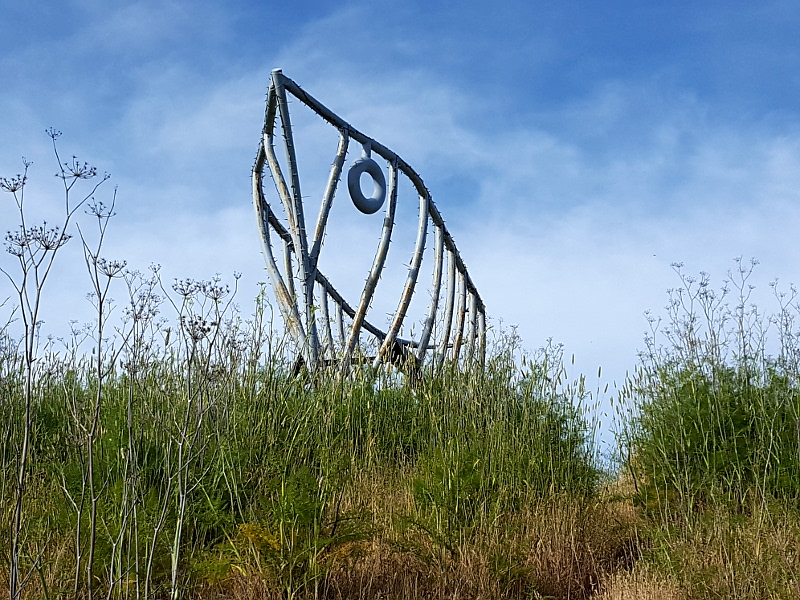 The Preserve is quiet and a great place for an afternoon hike.