Visit to Sutro Baths at Lands End - San Francisco
2014

Ken Gourley and Mark Roman joined us for a trip out to Lands End on September 24, 2014.
We visited the site of the old Sutro Baths. The Sutro Baths were opened to the public as the
world's largest indoor swimming pool establishment in March, 1896. They were extremely
popular until the 1960's. Shortly after the baths closed in 1966, an arson fire destroyed the
building while it was in the process of being demolished. All that remains of the site are
the concrete walls, blocked off stairs and passageways, and a tunnel through the cliffs.
This is Ken, Bill and Mark overlooking the Old Sutro Baths site.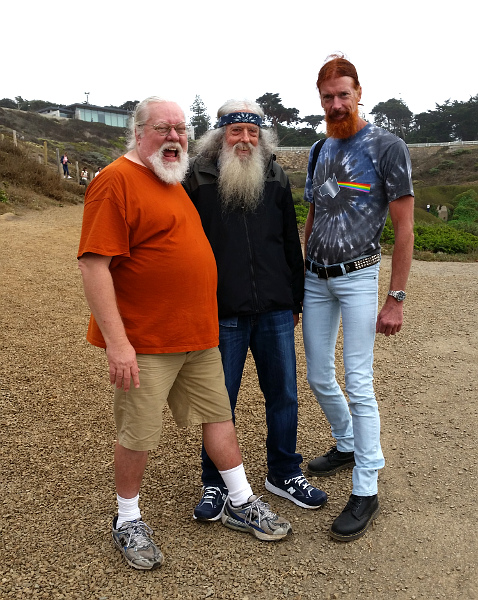 This is the overall view you see of the old Sutro Baths.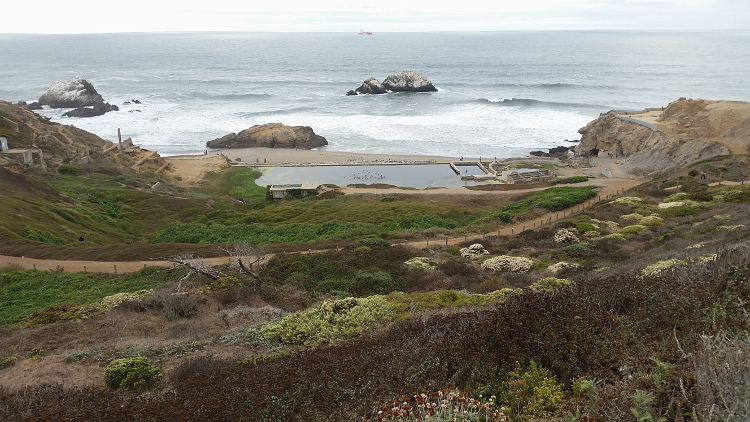 This is the view to the left of the previous photo showing Louis' Restaurant
in the red building with the newly remodeled Cliff House behind it.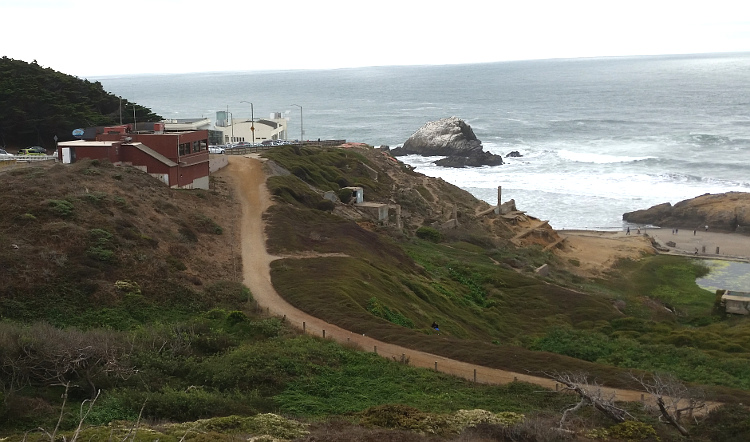 These are the cliffs and the caves and tunnel to the right of the baths.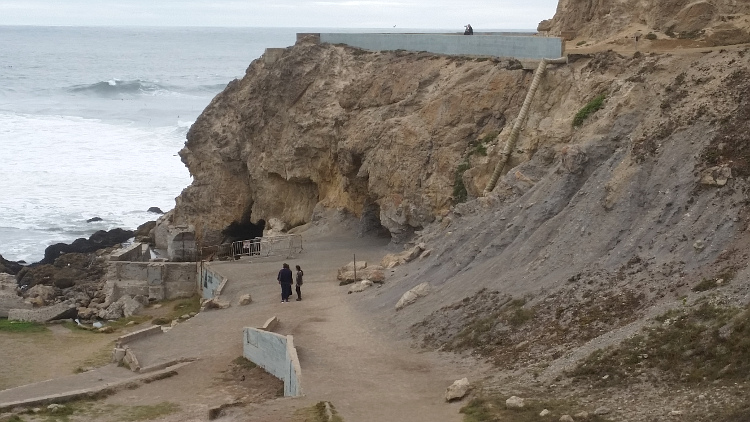 Mark and Ken headed down to take a look at the caves.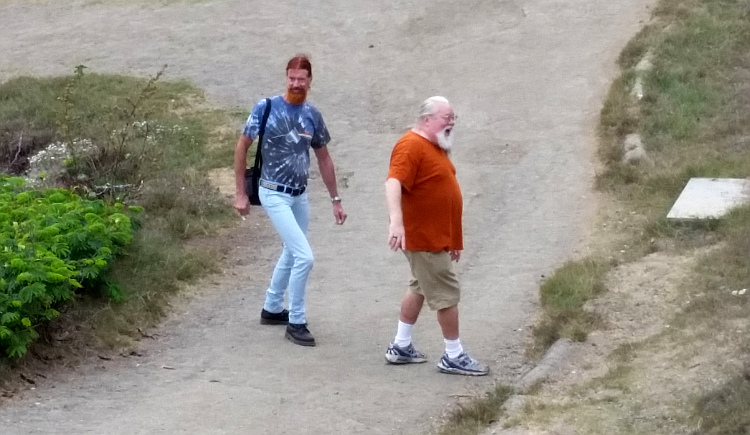 Bill and Larry went to the top of the cliffs for these views of
the old baths. Here you see a good view of the Cliff House.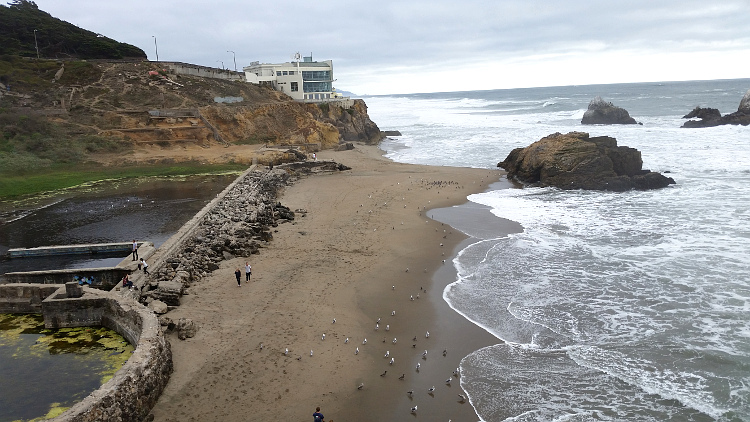 These are the old pools.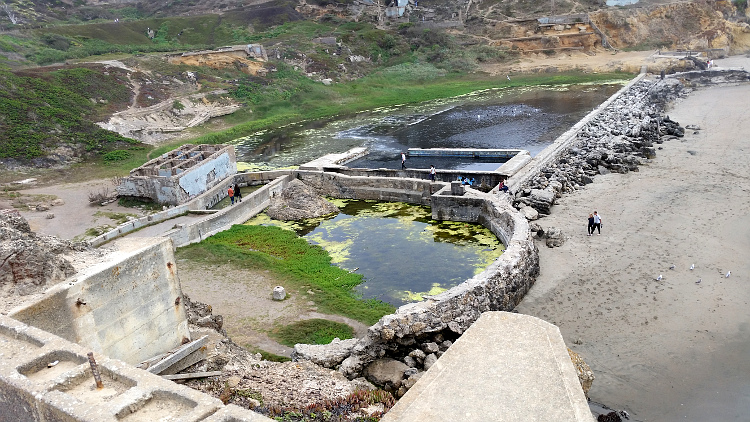 Large waves were rolling in.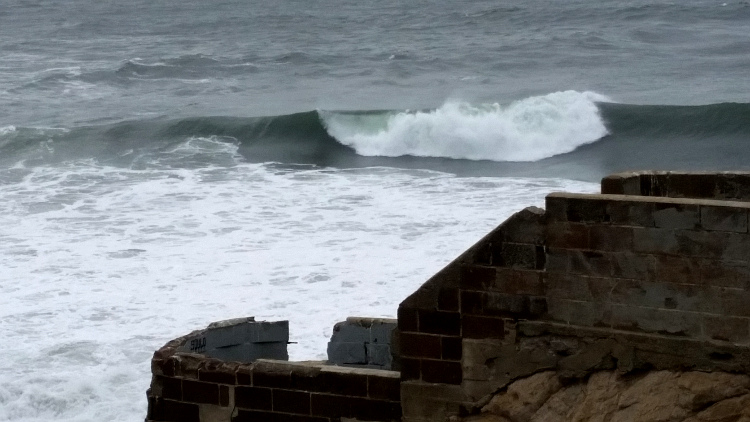 A container ship is heading into the bay through the Golden Gate.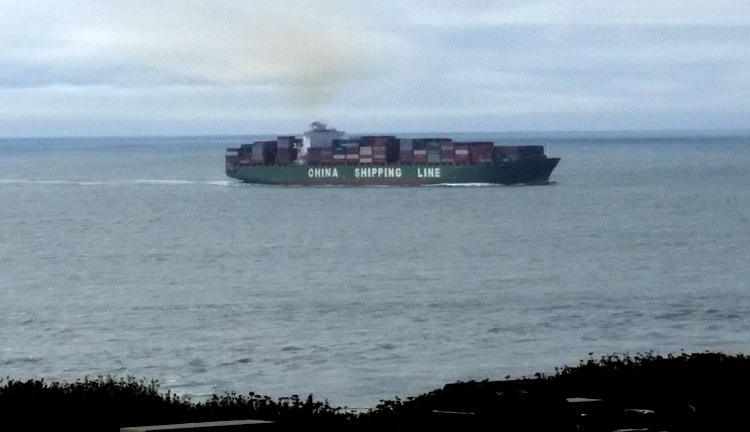 Rocks off the coast - the home for lots of sea gulls and other birds.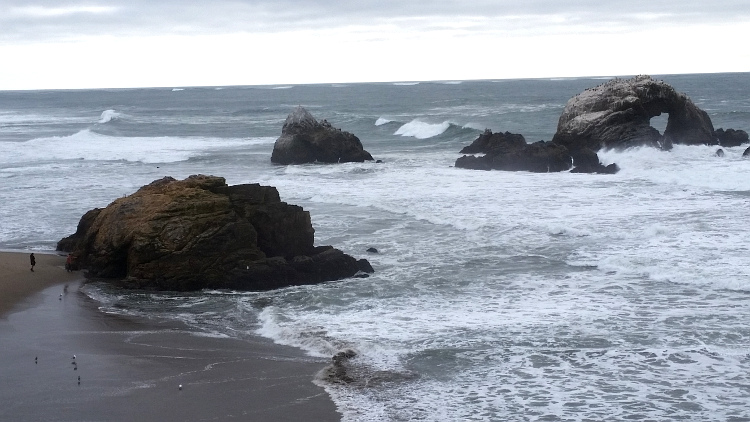 Bill back at the overlook.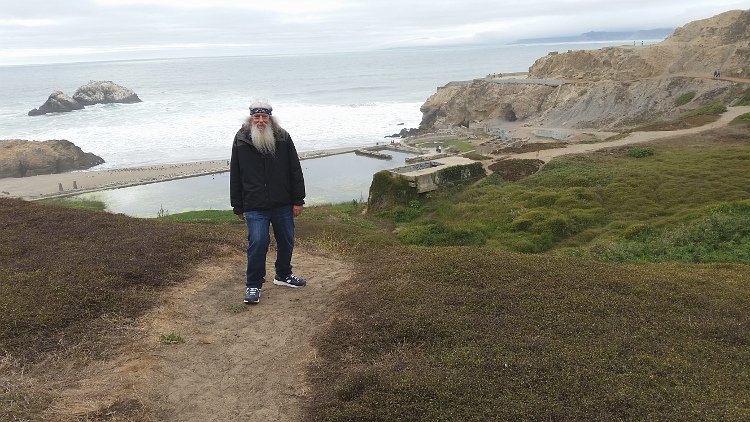 Mark and Ken climbing up from the caves.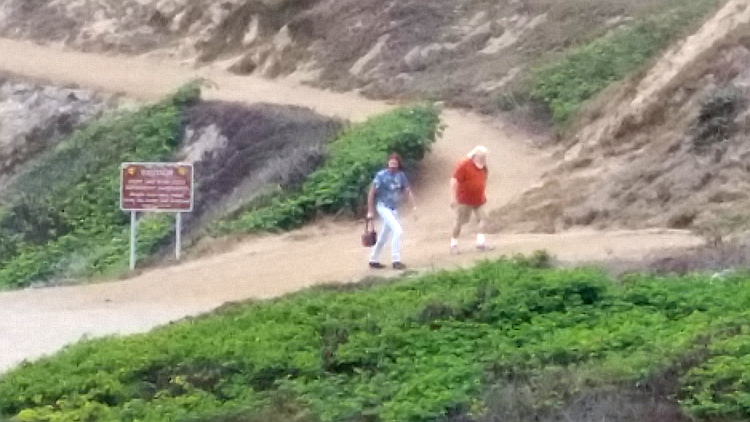 Mark and Ken at the site overlooking the Golden Gate, the ship channel between the
Pacific Ocean and San Francisco Bay, with the Golden Gate Bridge in the distance.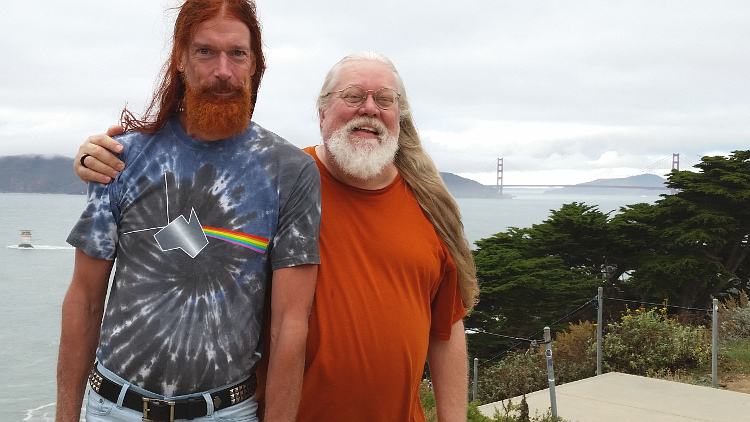 Larry and Mark