Christmas Tree Lighting, San Francisco Union Square
Lexx and Larry wait with the huge crowd.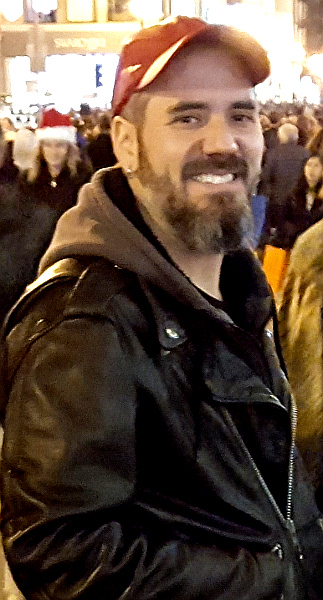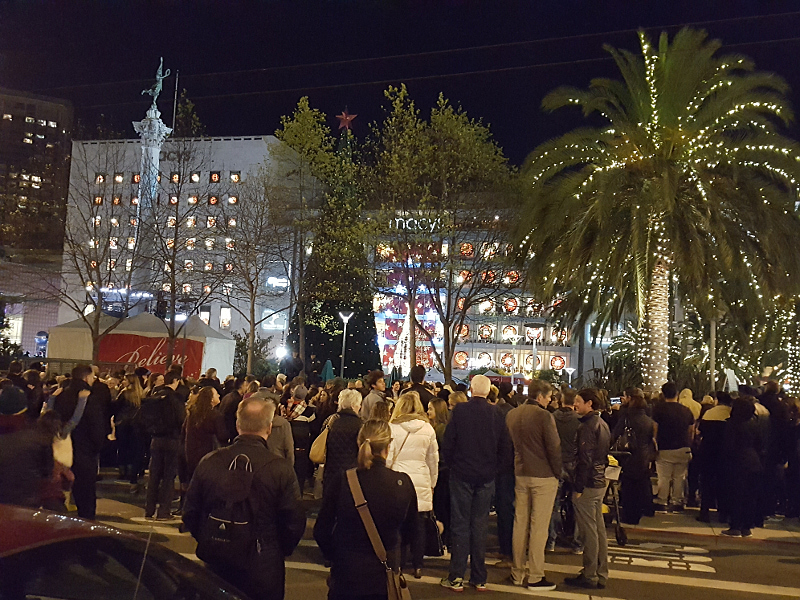 Ta Da!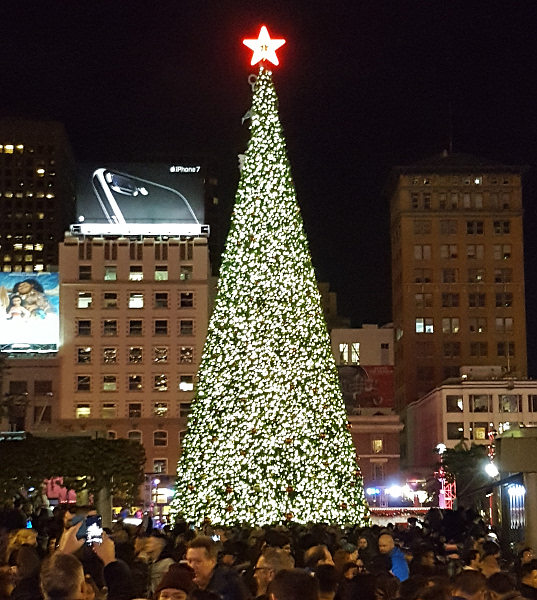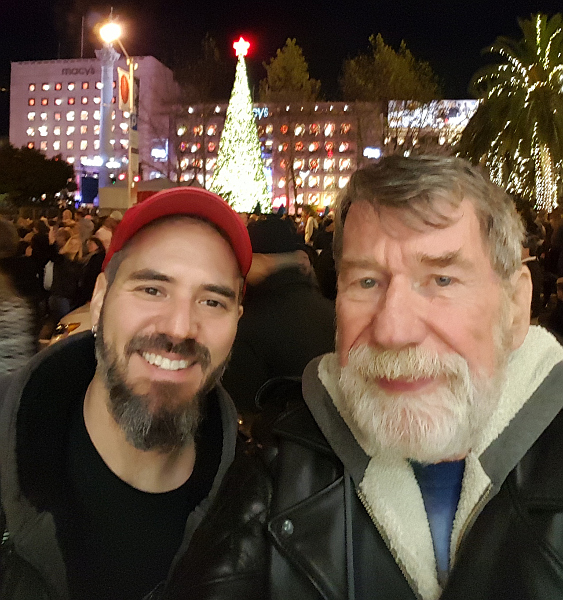 The Christmas tree on Castro Street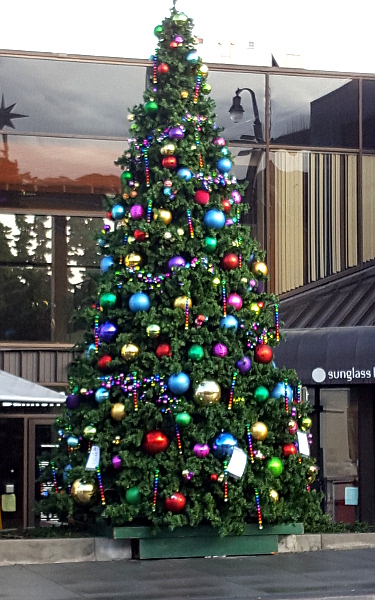 Our Christmas lights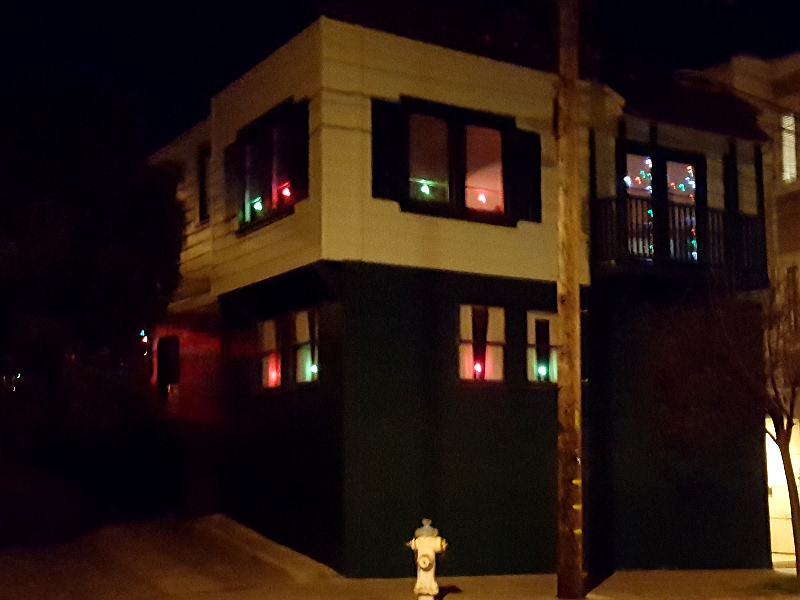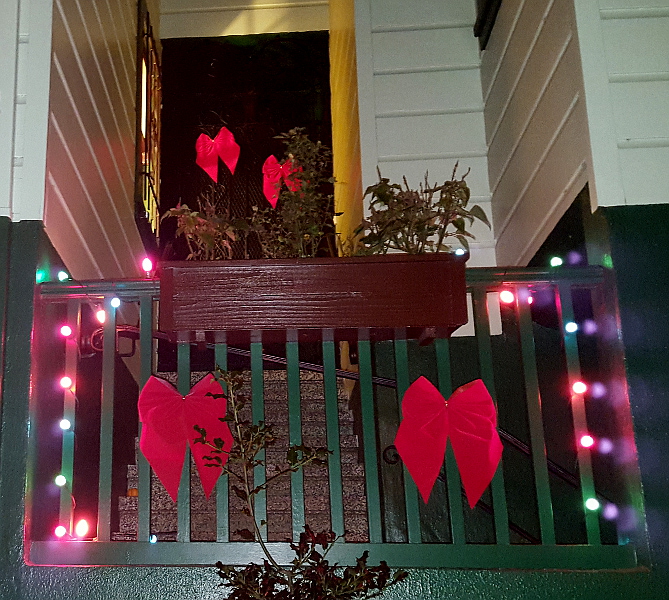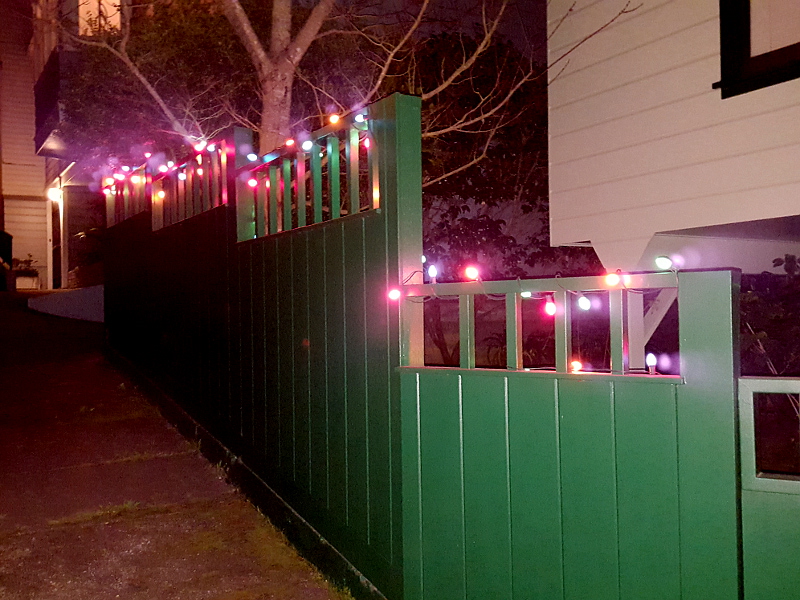 Christmas Eve in the Castro
Larry and Louis by the tree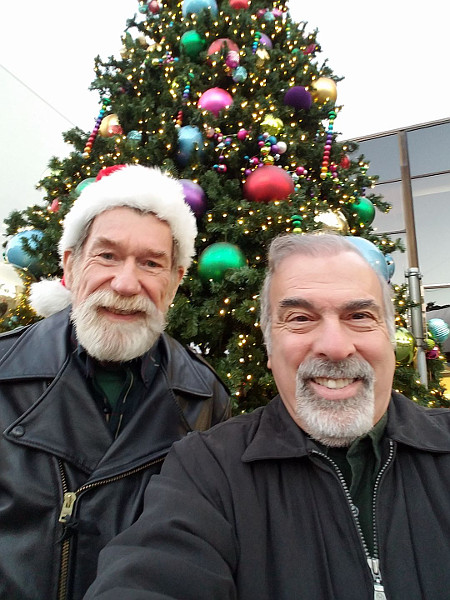 Gay Men's Chorus Concert at the Castro Theater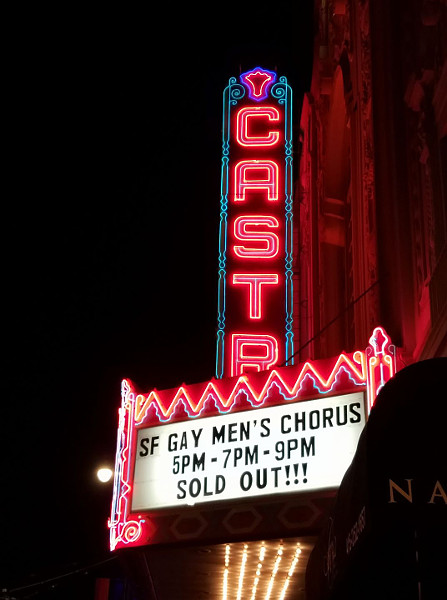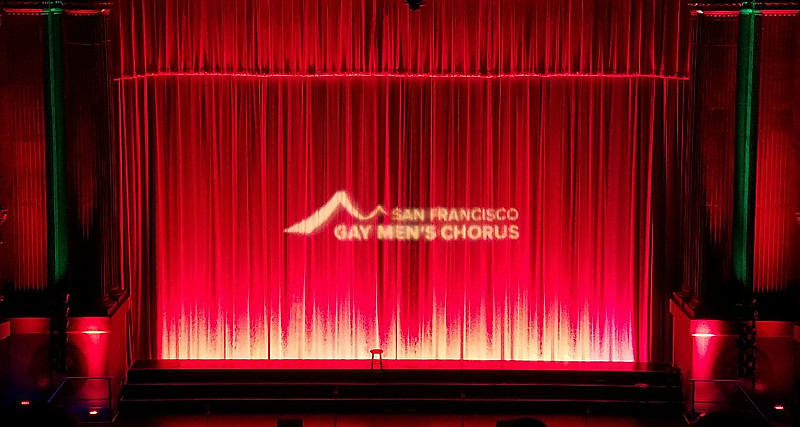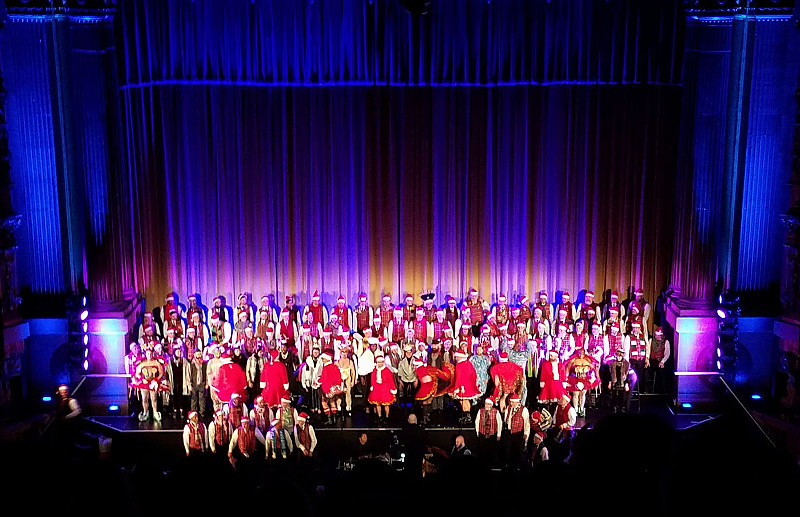 Man on the street - Festive!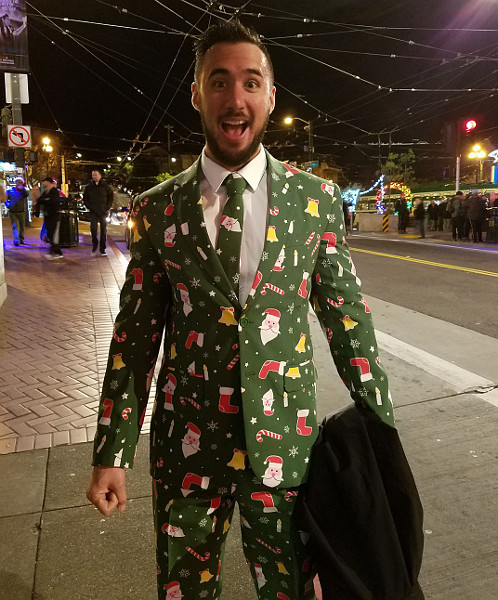 Our greeting card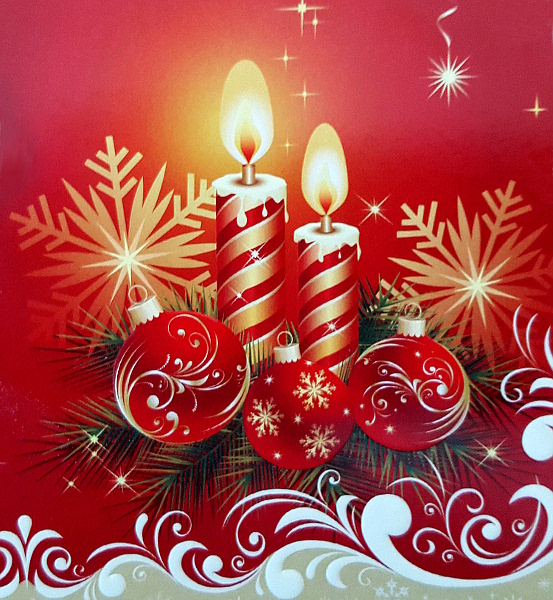 December 23 - Larry received a telephone call from Lexx,
who was traveling with Kevin in Oregon for Christmas.
They got married in Portland today!
Congratulations to the newlyweds!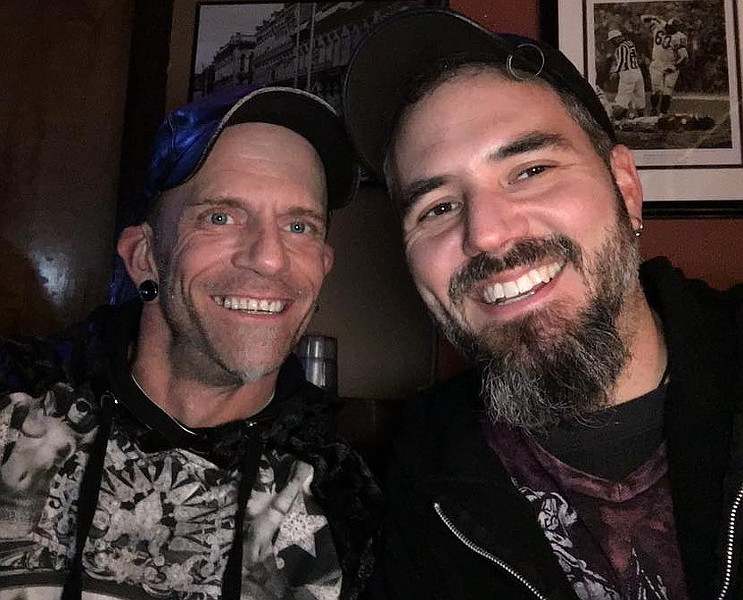 Christmas Day
The table is ready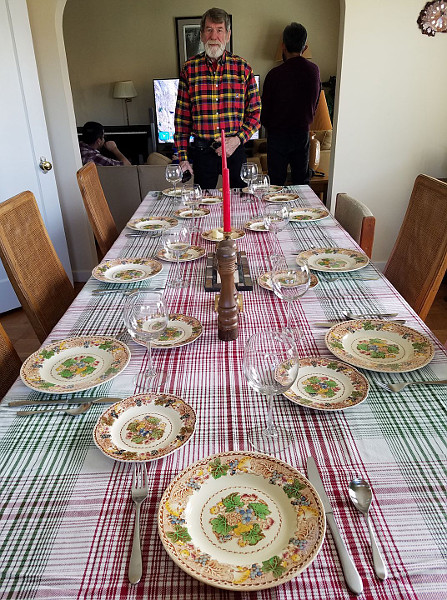 Larry, Norman, Louis, Chris and Moy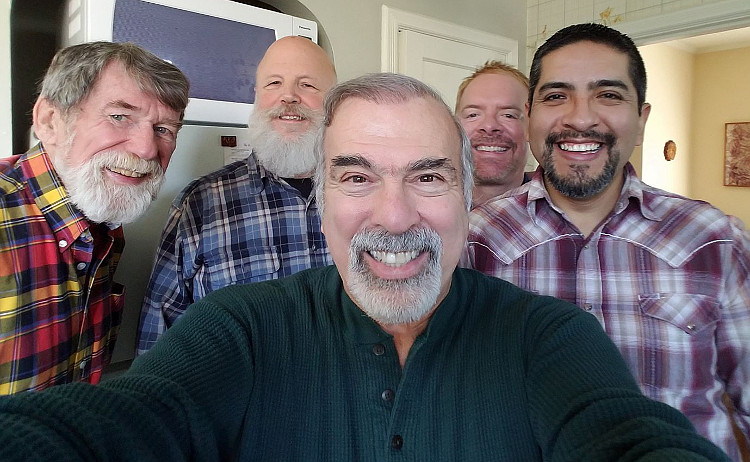 Dinner is served!
Michael, Moy, Norman, Peter, David, friend of Peter and David, Chris and Louis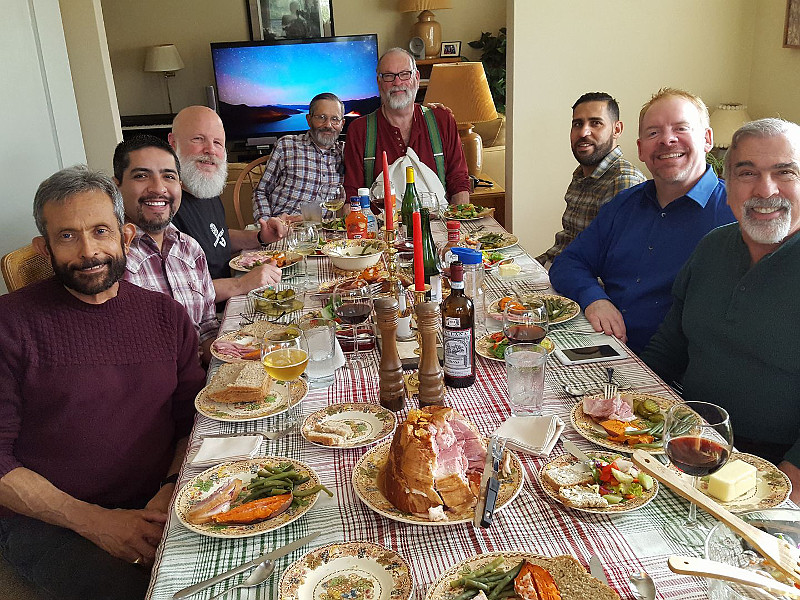 Merry Christmas!