Walks Along San Francisco Bay
Page 2
March 1, 2015

Another shot of the historic ships taken from the walkway by Aquatic Park beach.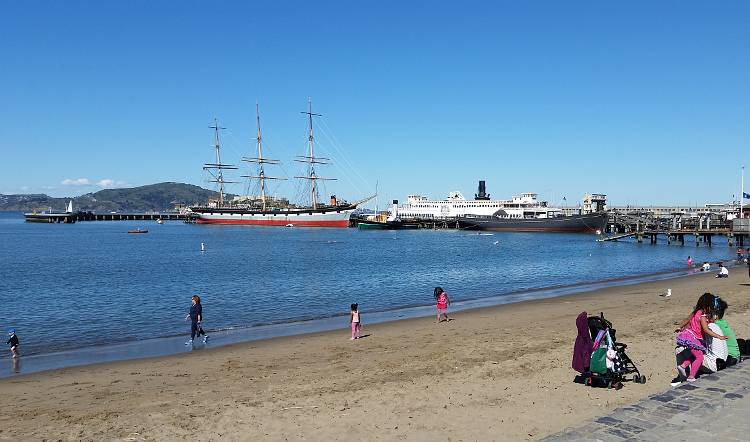 Looking north from Aquatic Park beach you can see the Marin Headlands and
Mt. Tamalpais on the left and Tiburon through the break between the piers.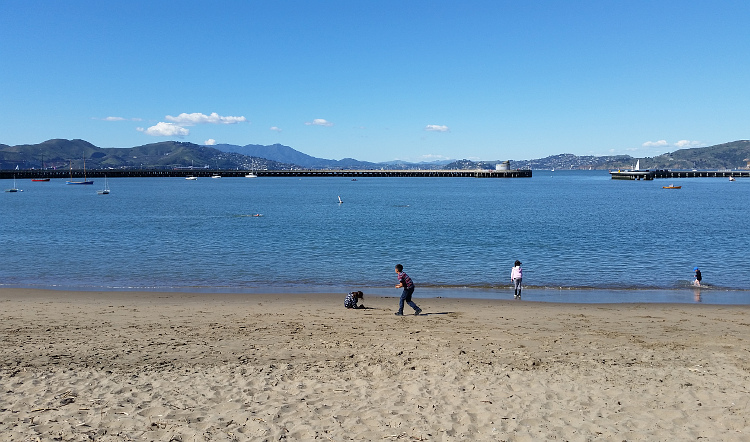 Ghirardelli Square Shopping Center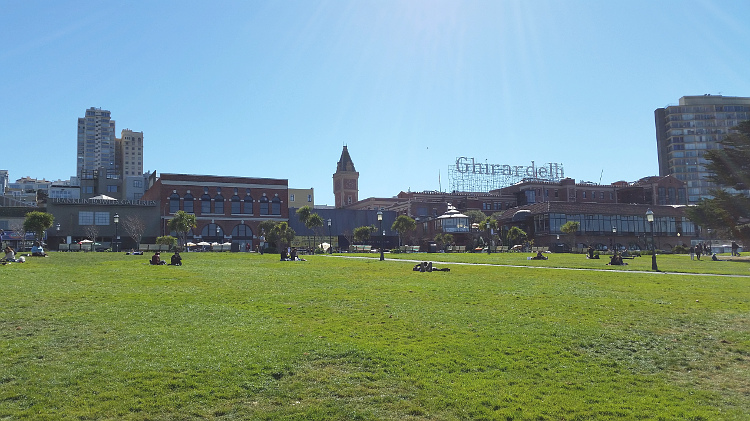 Bill is at the end of Aquatic Park near the north end of Fisherman's Wharf.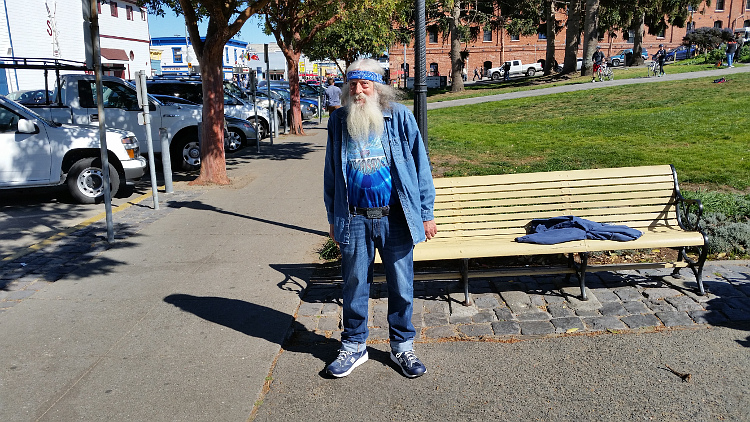 We stopped for lunch at Pompei's Grotto along Fisherman's Wharf.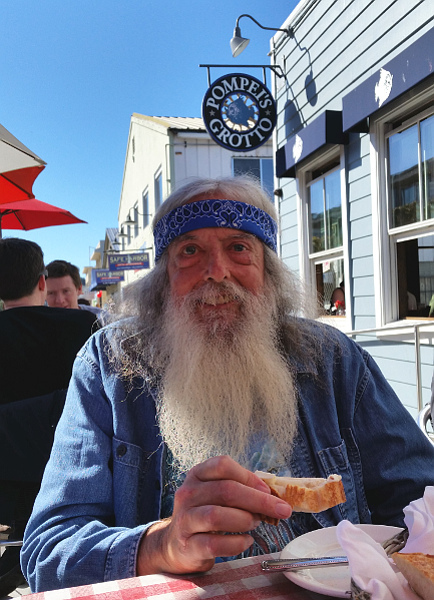 Larry is standing by the commercial fishing boats at Fisherman's Wharf. The
Fishermen's Grotto, Alitoto's and Tarantino's restaurants are in the distance.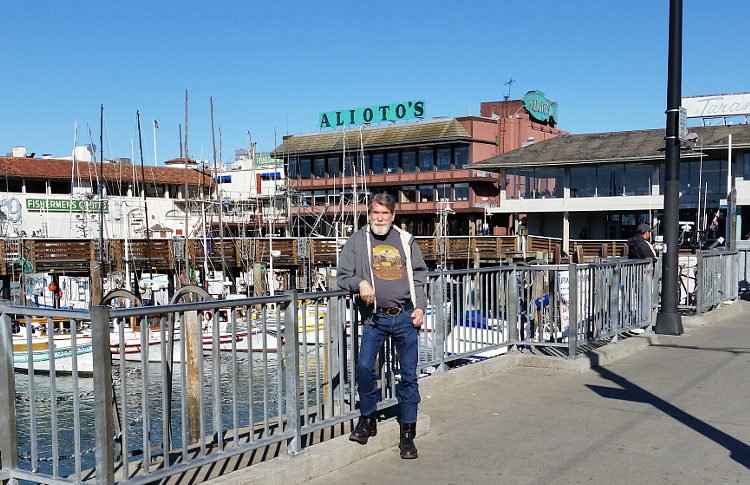 The entrance to Pier 39.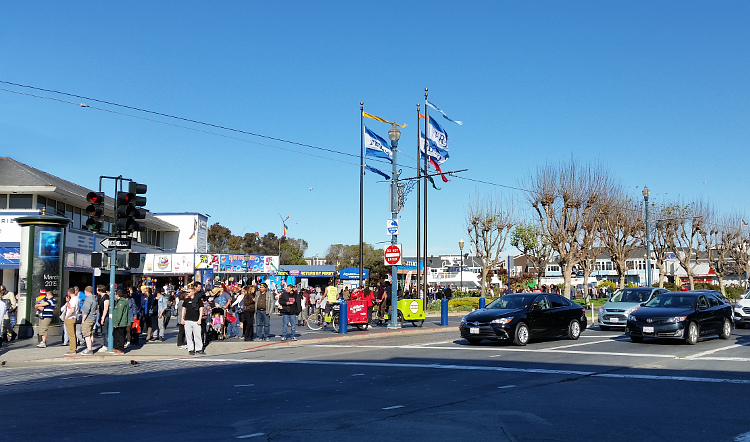 Ferries used for public transportation to Sausalito, Tiburon and Vallejo.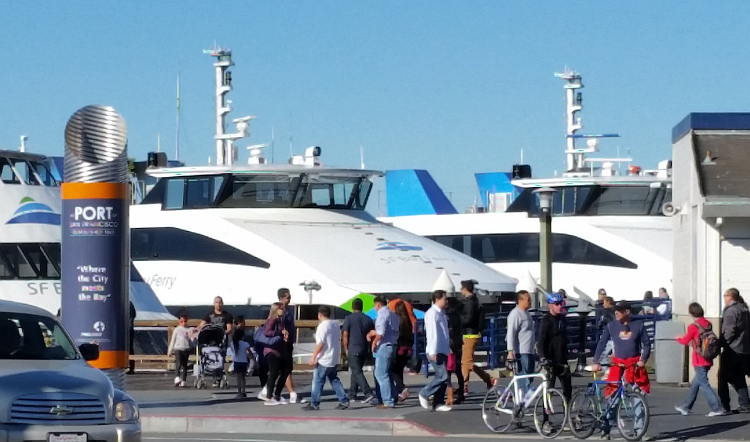 Pier 33 - where you catch the ferry for the tour of Alcatraz Prison.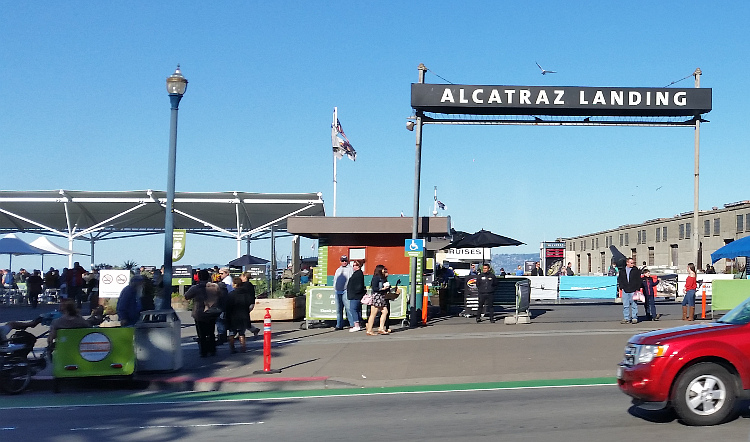 Pier 27 - the new Cruise Ship Terminal. If a ship was in dock it
would stand several stories above and behind the terminal building.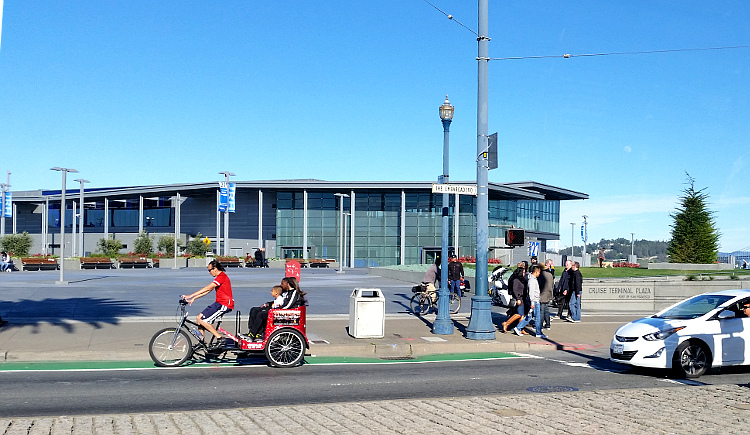 The Ferry Building, on the Embarcadero at the foot of Market Street.
There are several ferry terminals located behind this building.
Inside there are lots of shops and restaurants, and on Saturday
a huge Farmers Market surrounds the building. Note the 1915 on the
clock tower. The tower and date light up at night, as it did 100 years
ago for the San Francisco Panama-Pacific International Exposition.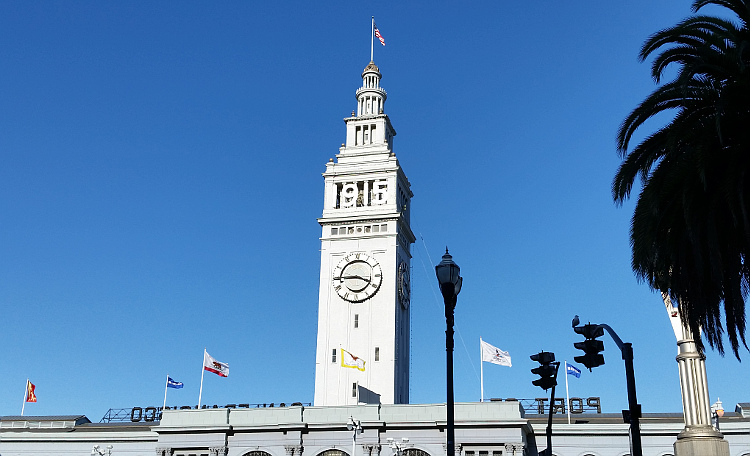 This is an art installation called Cupid's Arrow. It's on the Embarcadero at Folsom Street.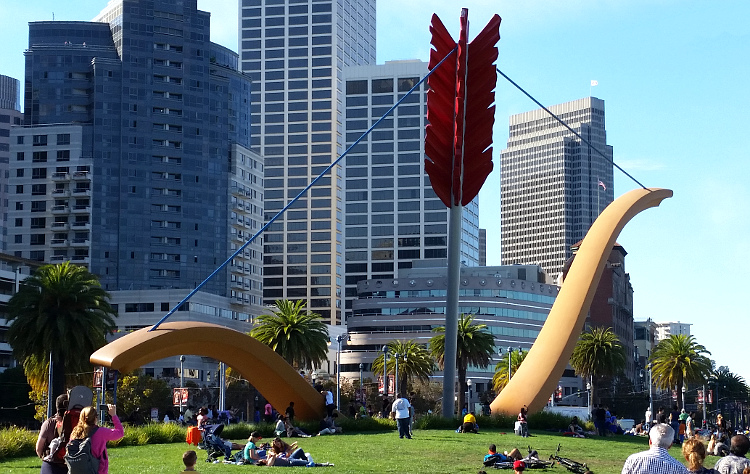 Our next walk was on March 16 where we walk south from downtown.
Photos from that walk continue on Page 3