A Trip Across the San Francisco Oakland Bay Bridge
September 17, 2013

These are photos taken during a trip eastbound across
the Bay Bridge, highlighting the new eastern span.
On the Central Freeway headed for the bridge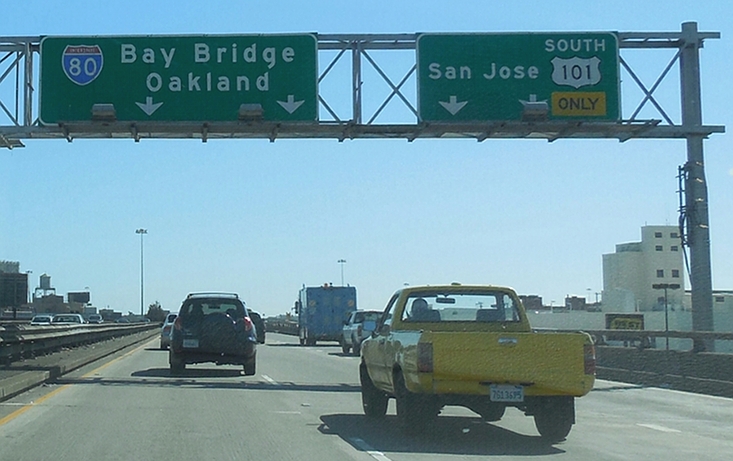 Approaching the bridge near 4th Street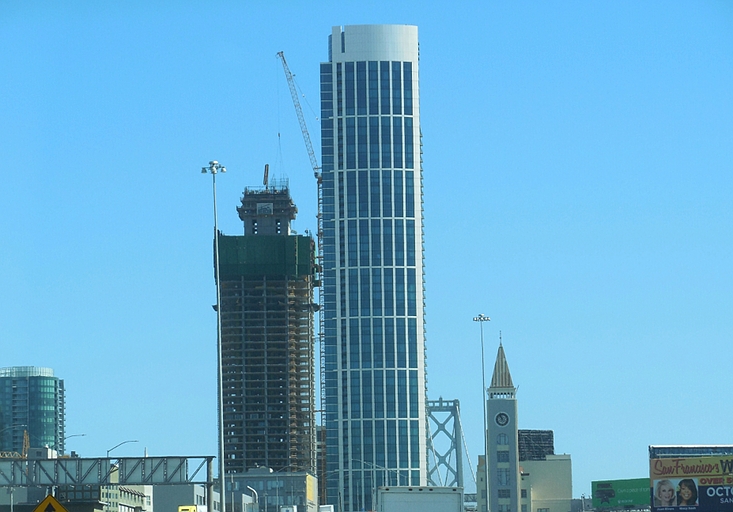 Entering the lower deck of the western span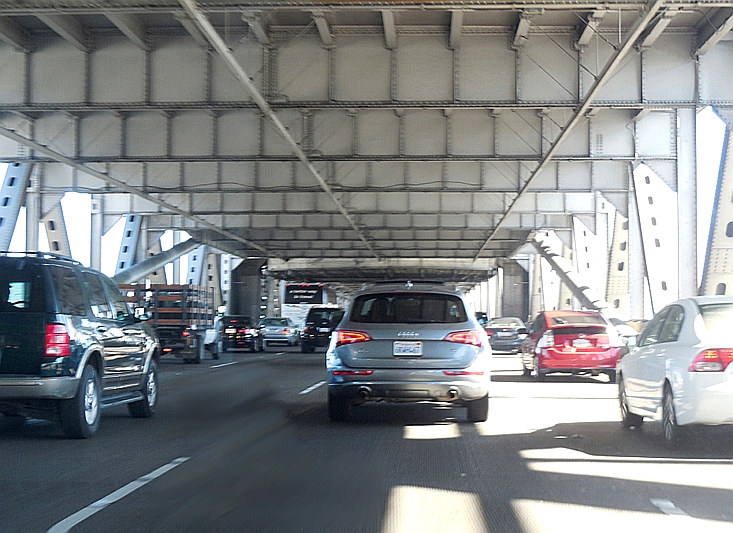 The Treasure Island Tunnel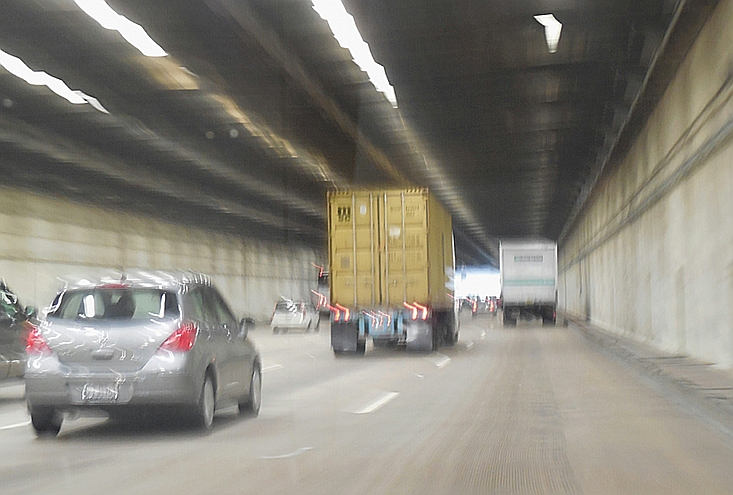 Leaving the tunnel approaching the new eastern span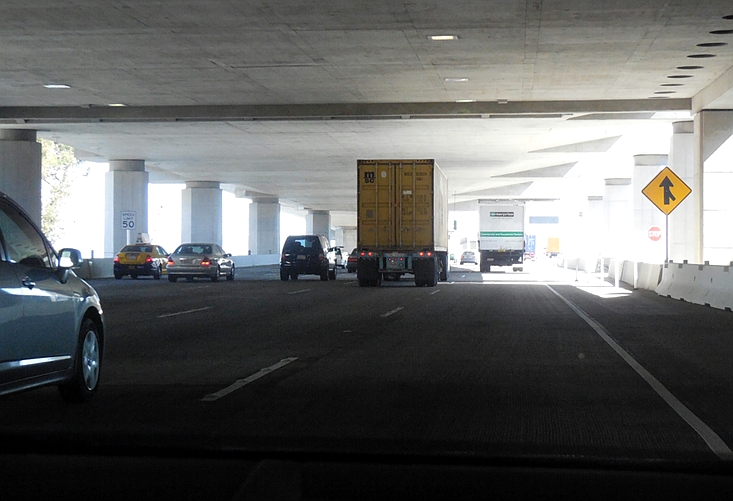 Going up the grade to the new span. You can see the old bridge on the right.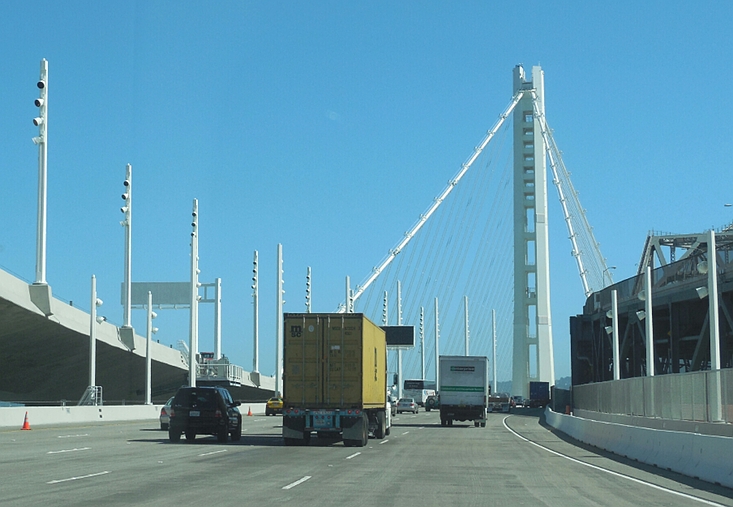 The support tower for the suspension section of the new span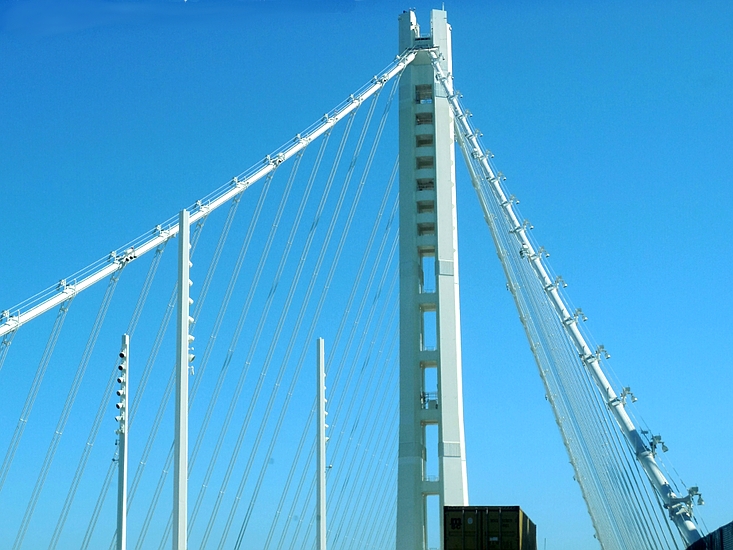 Crossing the suspension section of the bridge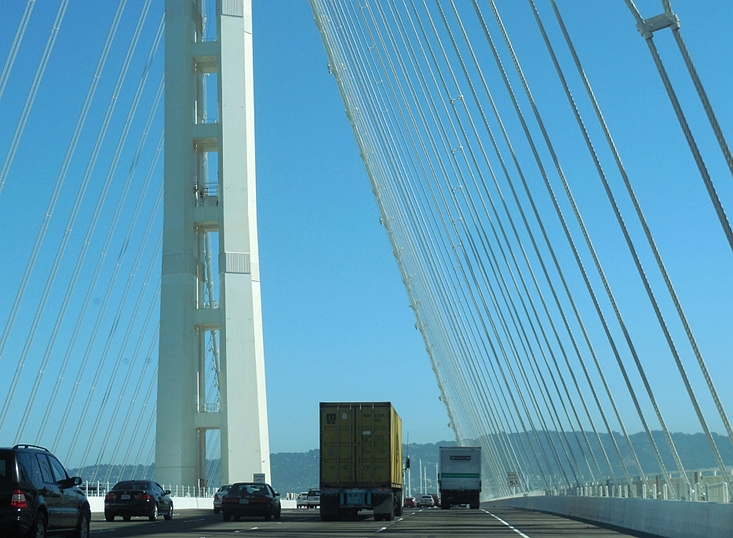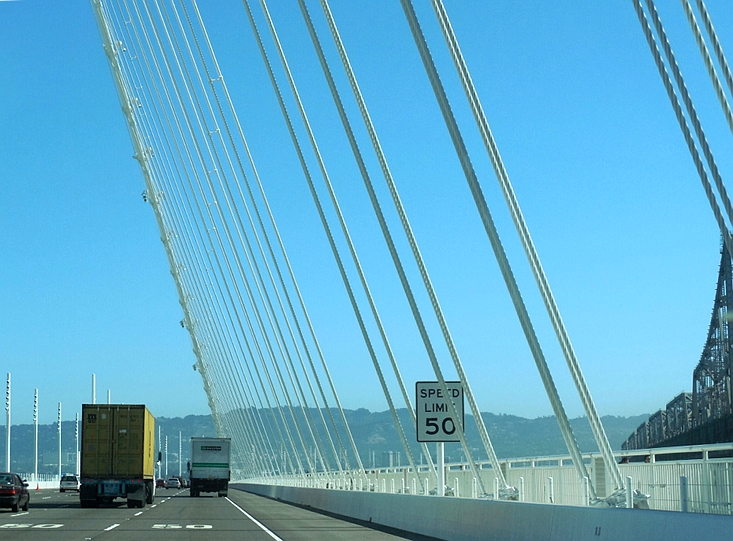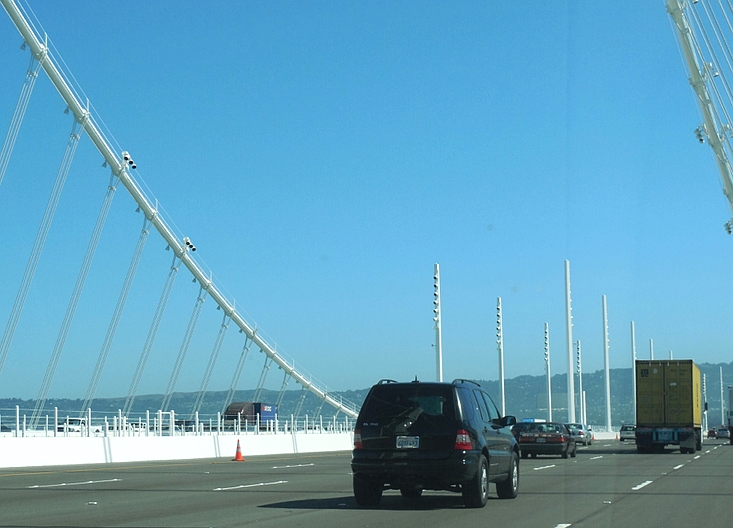 The light poles for the bridge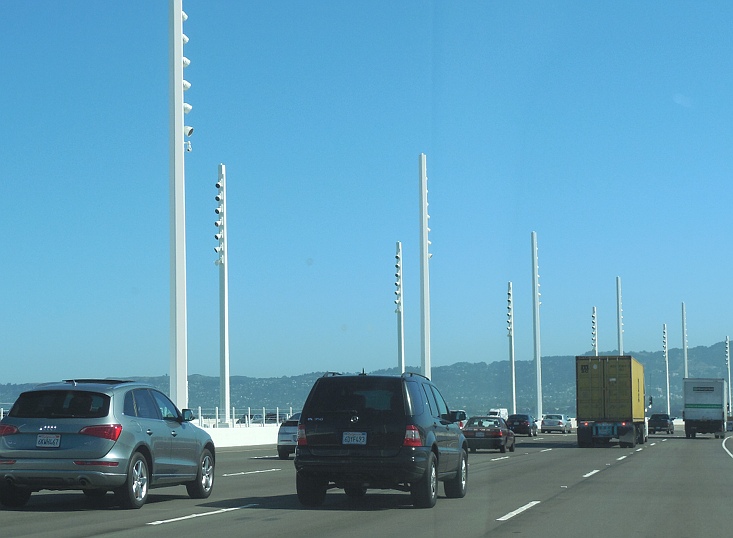 The bicycle path and pedestrian walkway on the new span
with the old eastern span of the bridge next to it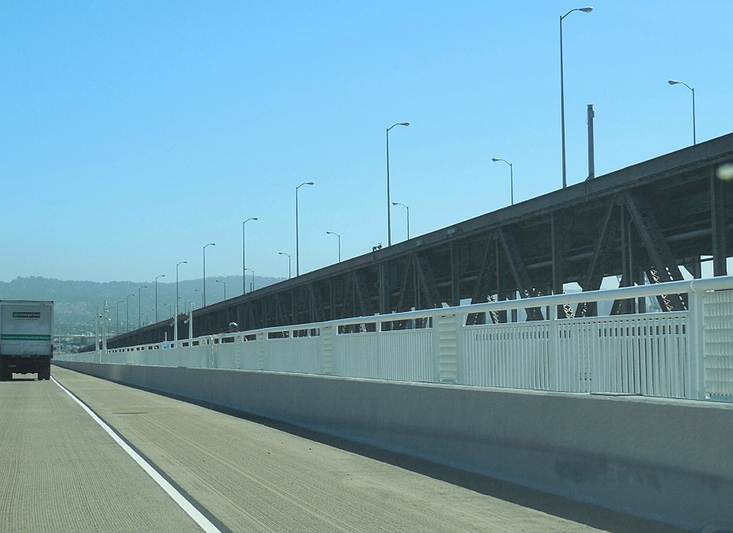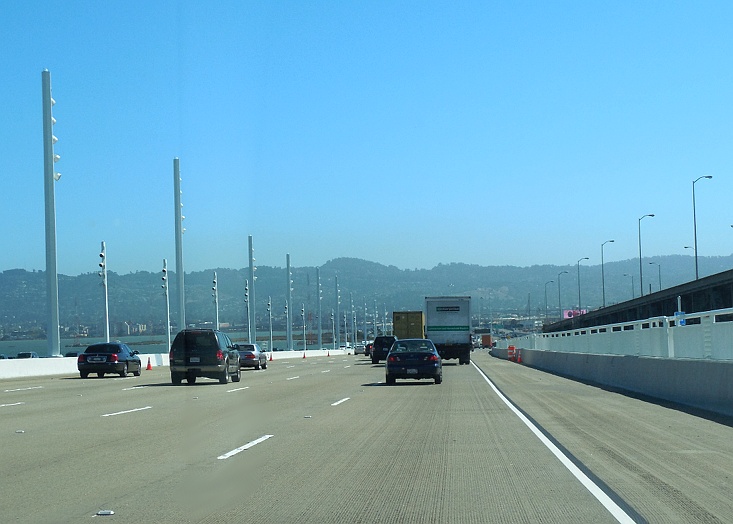 Leaving the bridge and crossing the flats into Oakland