Our Anniversary
2014

October 20th is the anniversary of the day we met many, many
years ago in 1976. We celebrated this day as our anniversary
until we got married in 2008. We decided to continue celebrating
this day along with to our wedding anniversary day of July 31st.
No reason not to have two days to celebrate!
We went down to Duarte's in Pescadero, California, for our anniversary
dinner. It's famous for its avacado soup, seafood and fresh baked pies.
Here is a "selfie" of the two of us taken across the street from Duarte's.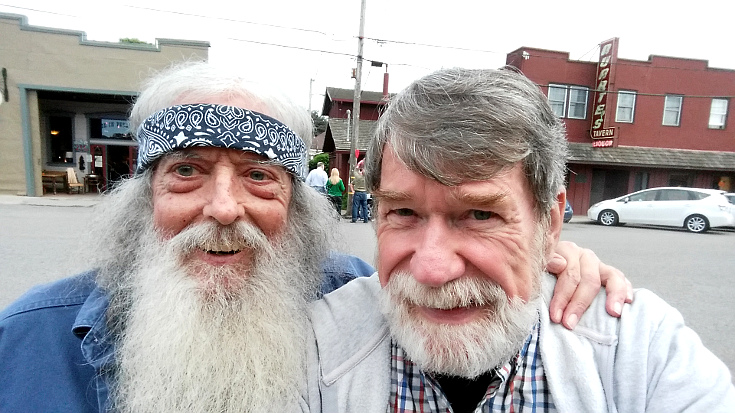 Bill at Duarte's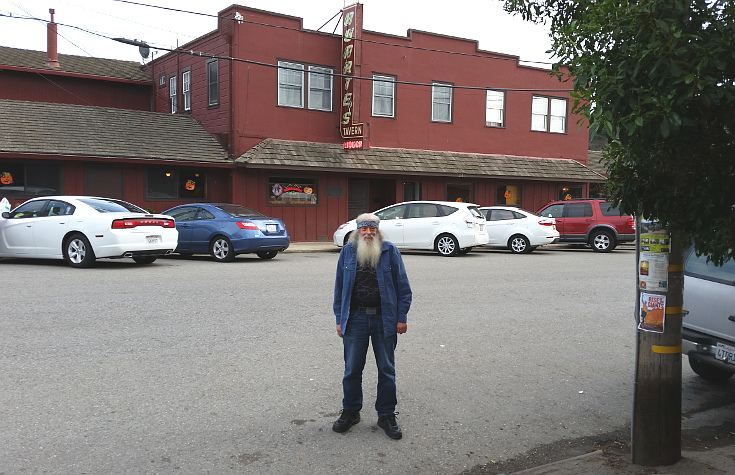 Larry at Duarte's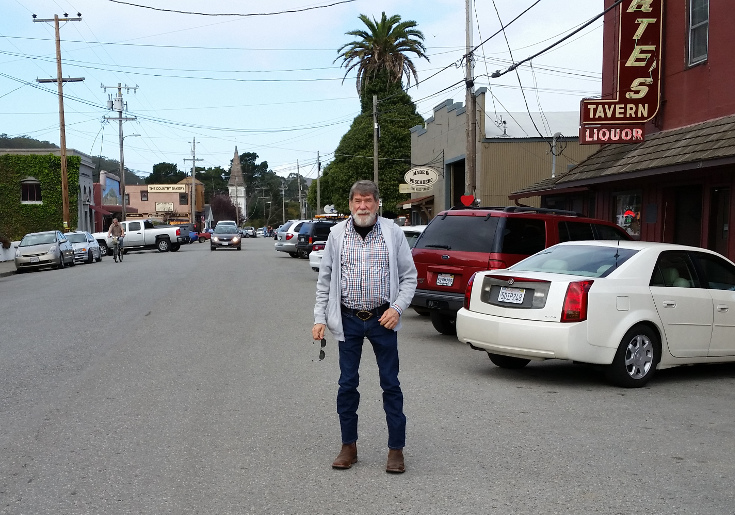 We took Stage Road, a winding road about a mile inland from the
Coastal Highway, Route 1, on the way home. We stopped at a high
point to look at the view. You can't see it in this photo due to the bright
sun, but the Pacific Ocean could be seen over the hills behind Bill.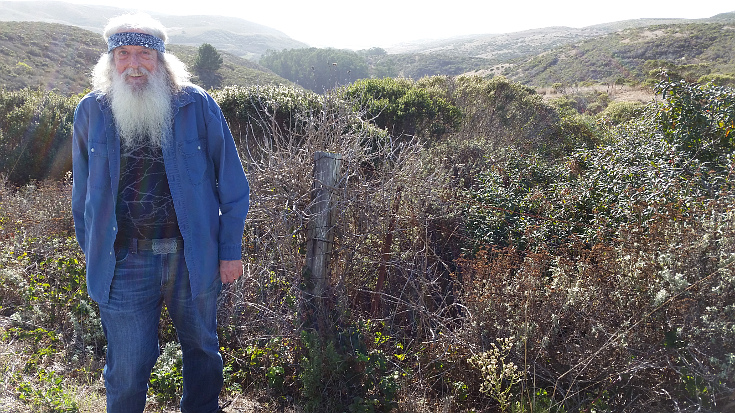 This is the rolling countryside that Stage Road goes through.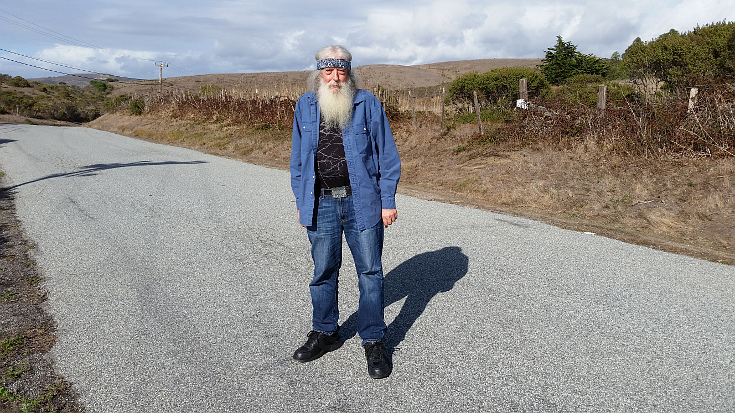 Larry next to our Honda Accord.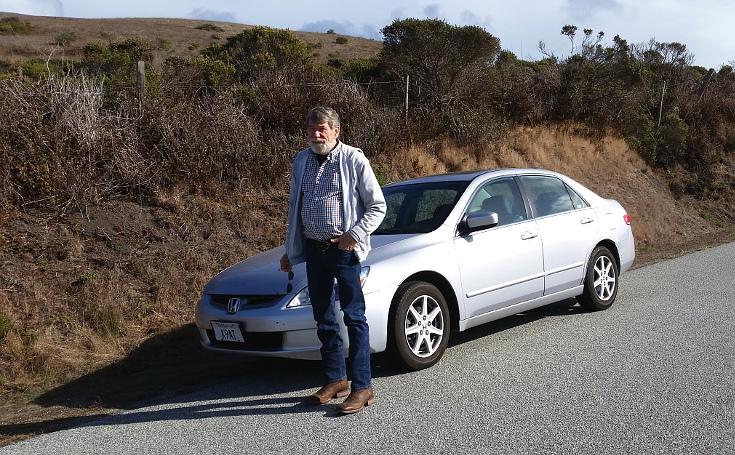 Near Half Moon Bay we spotted a sign for Arata's Farm
that said "Get lost in our maze!" We stopped to check it out.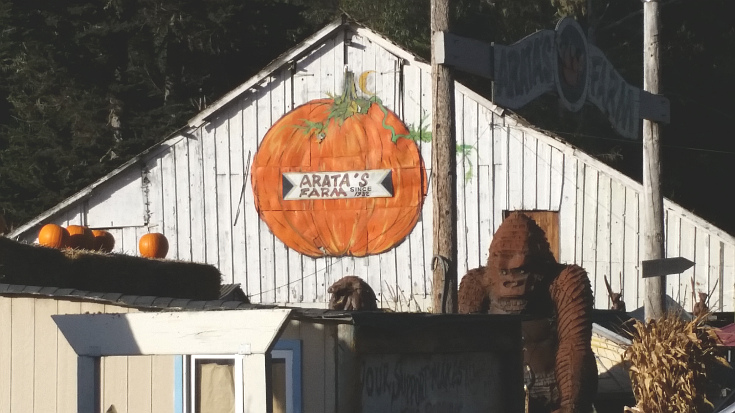 They had loads of pumpkins, rusted metal animal statues, and
refreshments, in addition to the maze that was made of hay bales.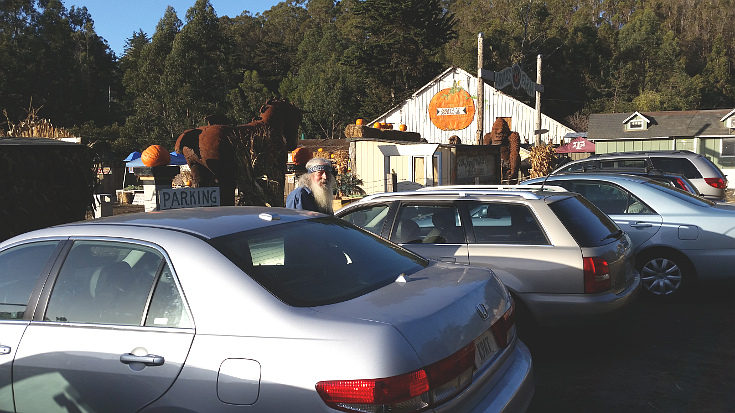 The maze looked like a lot of fun, so we bought tickets to go through it.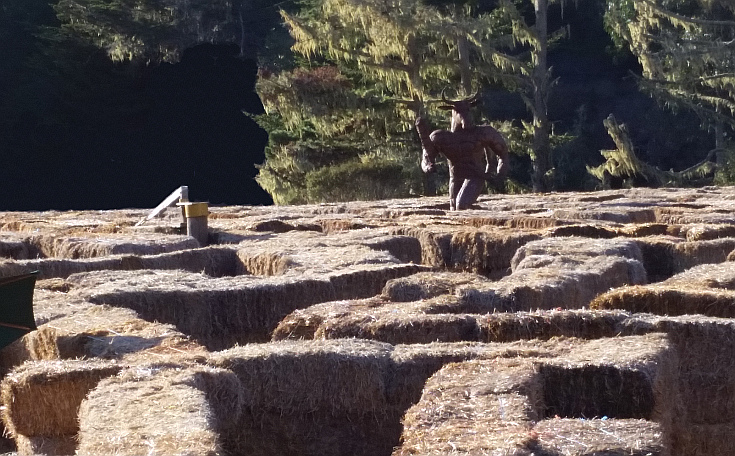 Is this the right way to go?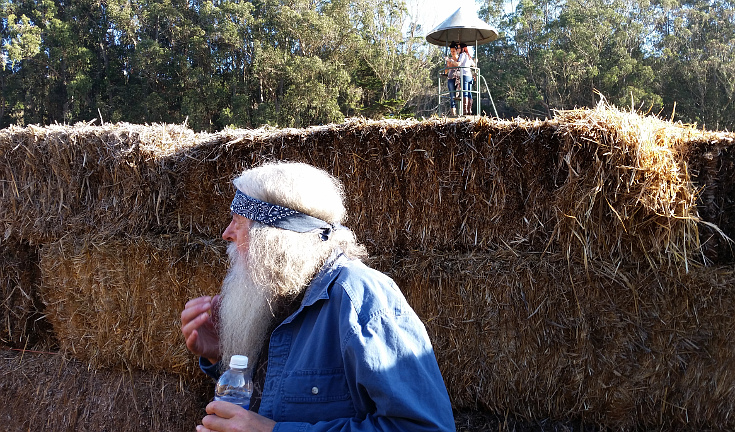 No, it leads to a dead end.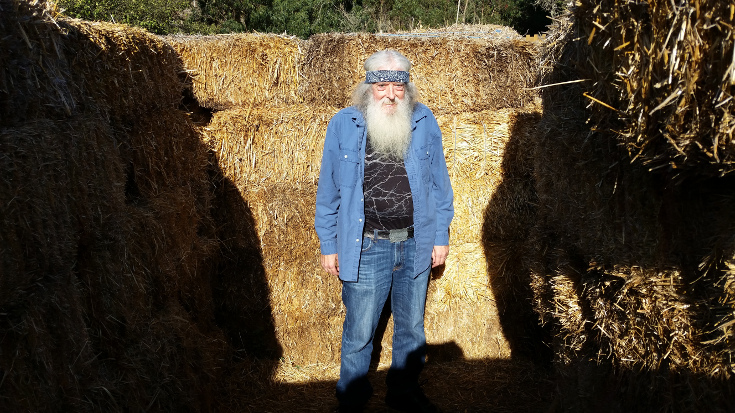 Larry couldn't find his way either.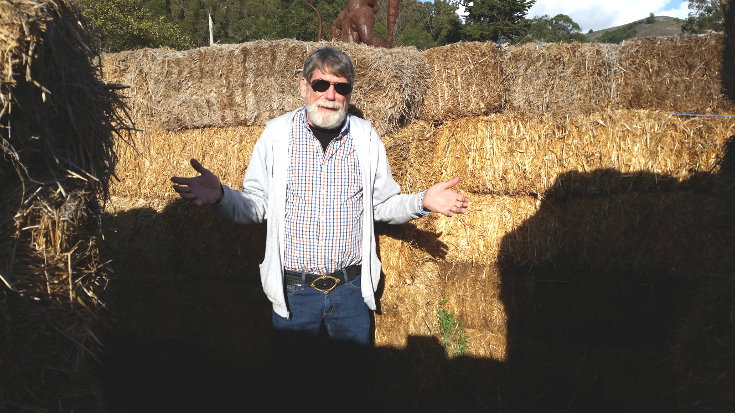 We continued to wander through the maze for close to an hour. It was
frustrating, but a lot of fun, too! We finally found the exit! Note the
observation deck, above Bill's head, where people could watch the action.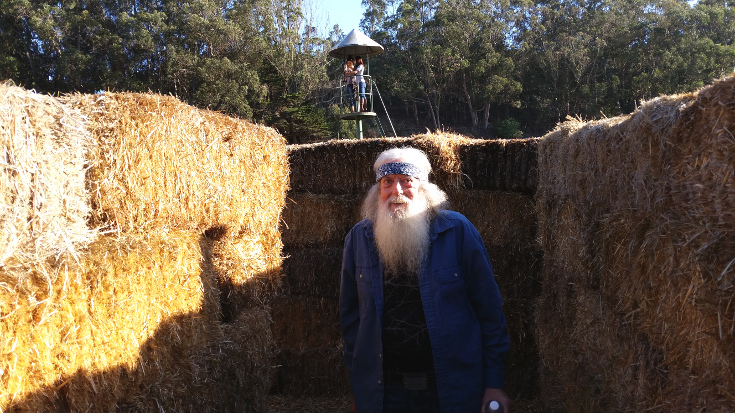 When we climbed one of the observation towers after we got out we were surprised
at how large the maze was. No wonder it took us so long to find our way out!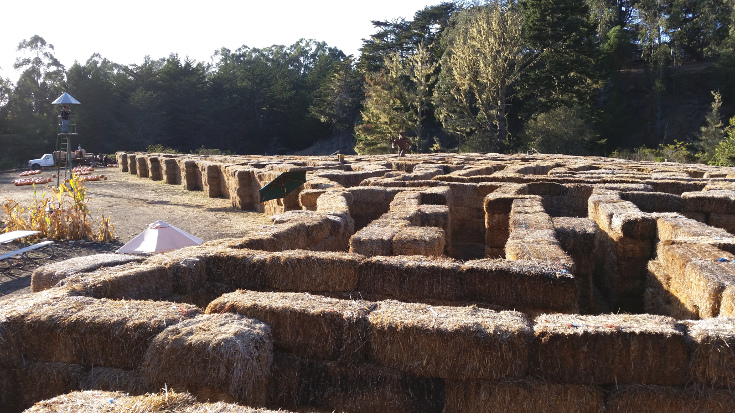 We picked up a lot of small pumpkins at Arata's Farm to bring home.
You can see what we did with them in our Halloween photo gallery.