Bill and Larry's
4th Wedding Anniversary
July 31, 2012

We celebrated our 4th Wedding Anniversary with a trip to Fisherman's Wharf in
San Francisco. We took an old F-line antique trolley from the Castro to the Wharf.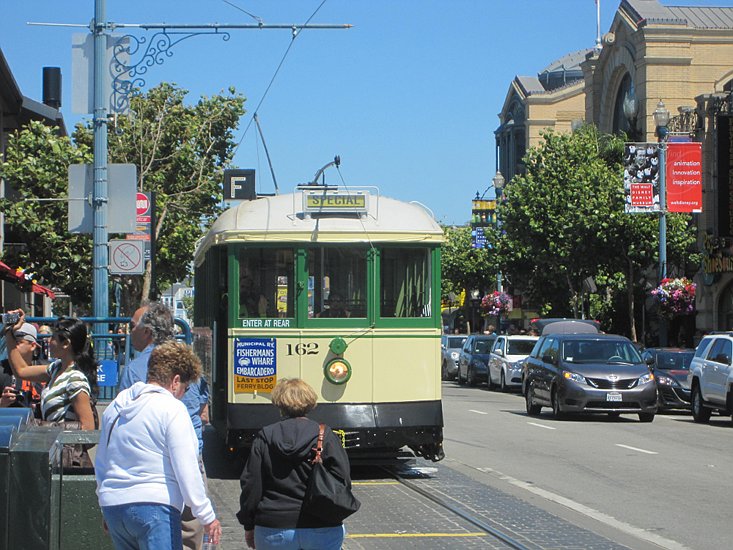 We walked around for a while looking at the sights and all of the tourists.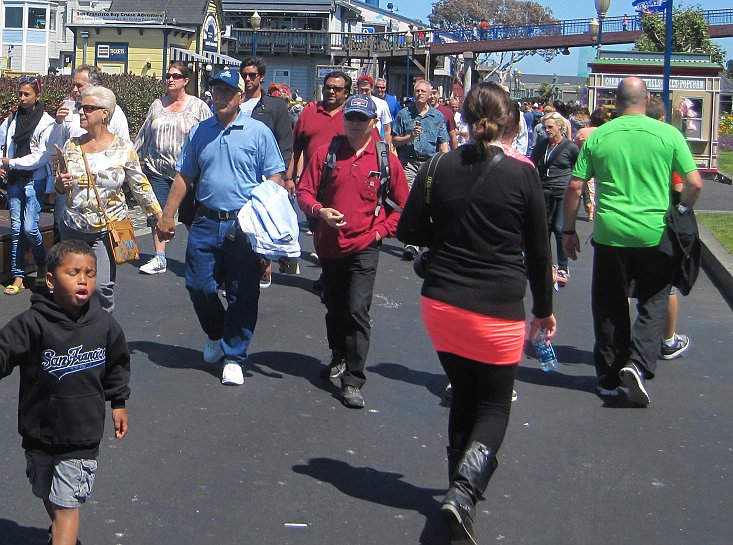 We then went to lunch at Tarantino's restaurant overlooking the boats by
the wharf. In the distance, shrouded in fog, is the Golden Gate Bridge.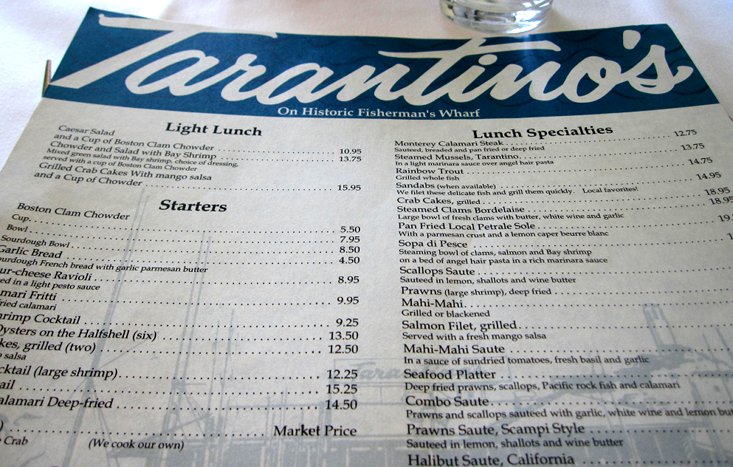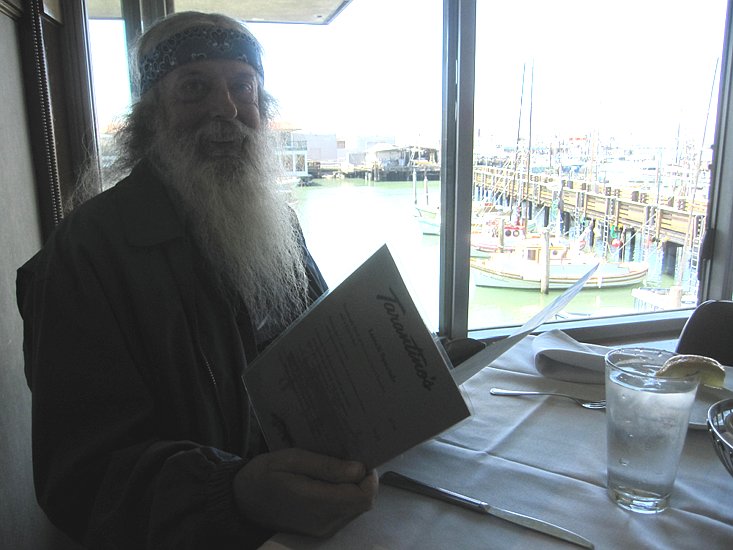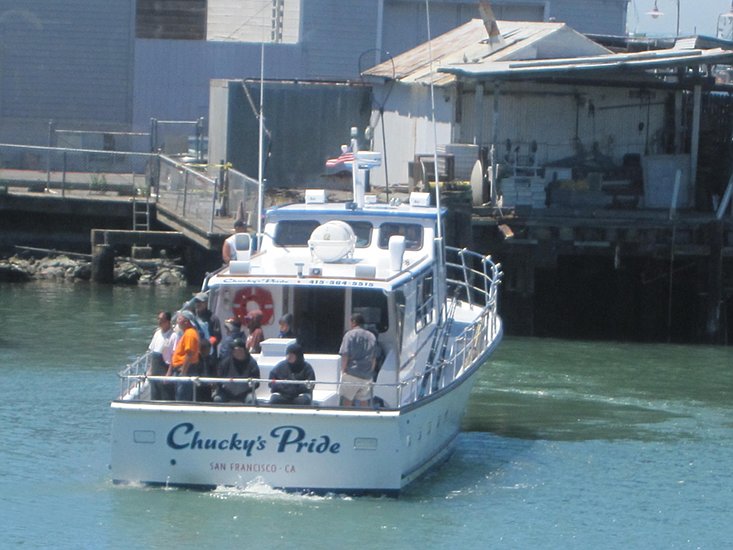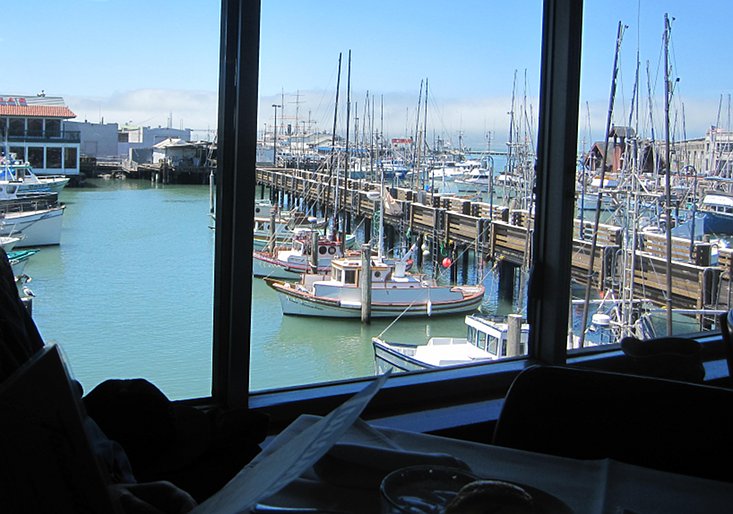 Bill is standing at the bottom of the famous Fisherman's Wharf sign.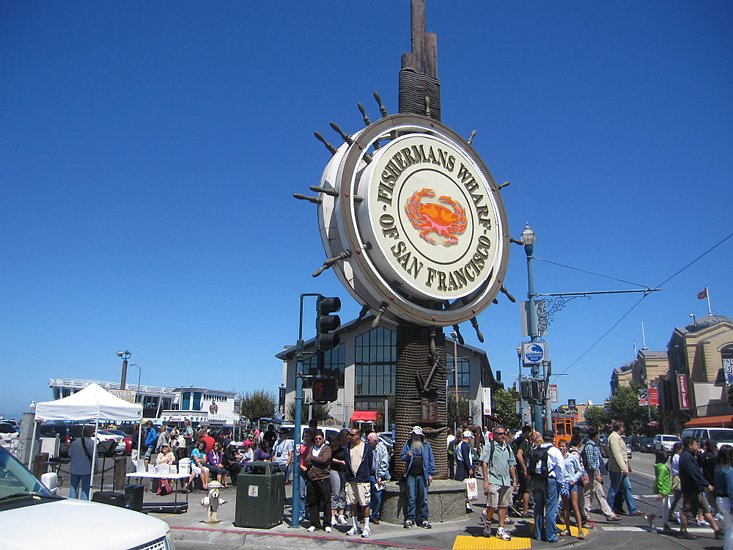 Here comes another antique trolley.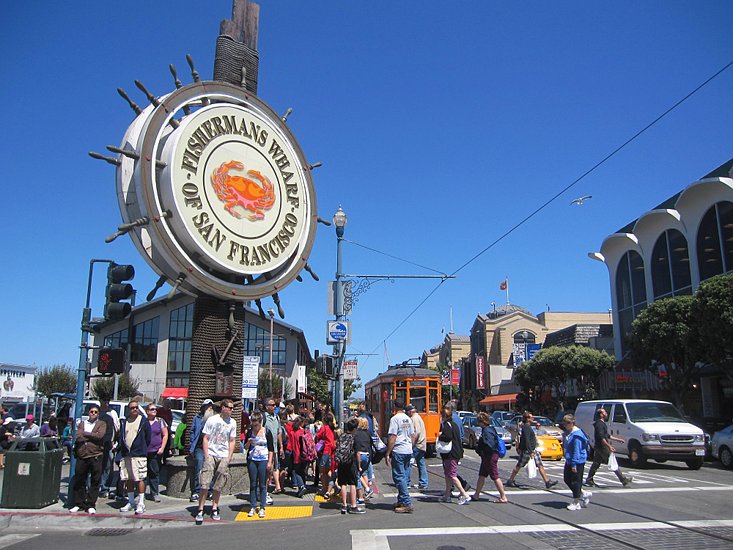 We headed over to Pier 39.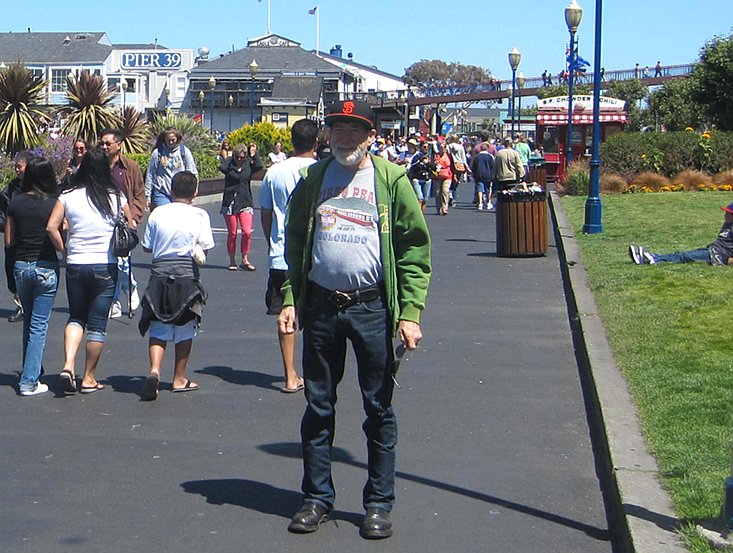 There are hundreds of shops and restaurants, an aquarium and theater
plus a merry-go-round and other entertainment for the kids at Pier 39.
It's the second most visited attraction in California after Disneyland.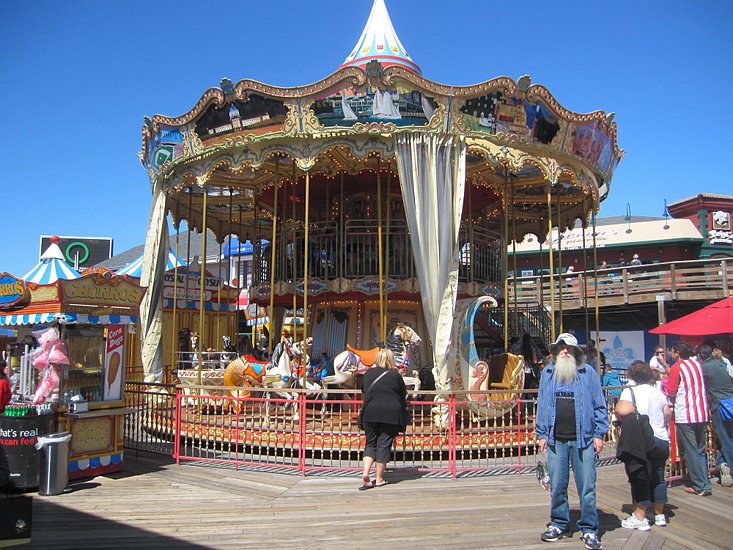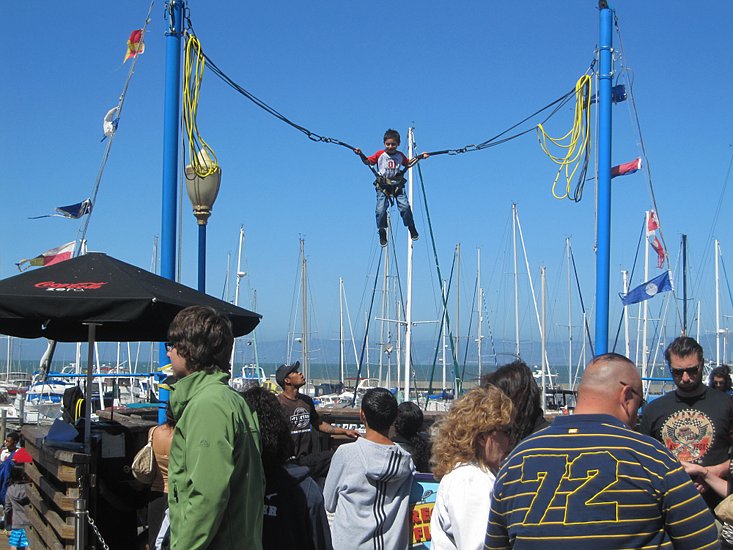 At the far end of Pier 39 you find the sea lions. There weren't very many there today,
but sometimes all of these floating platforms are covered with the playful creatures.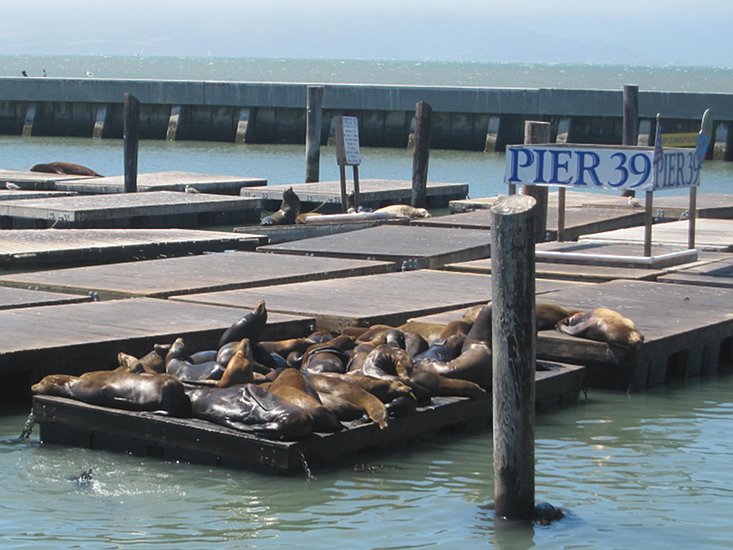 This is also a great place to get a good view of Alcatraz.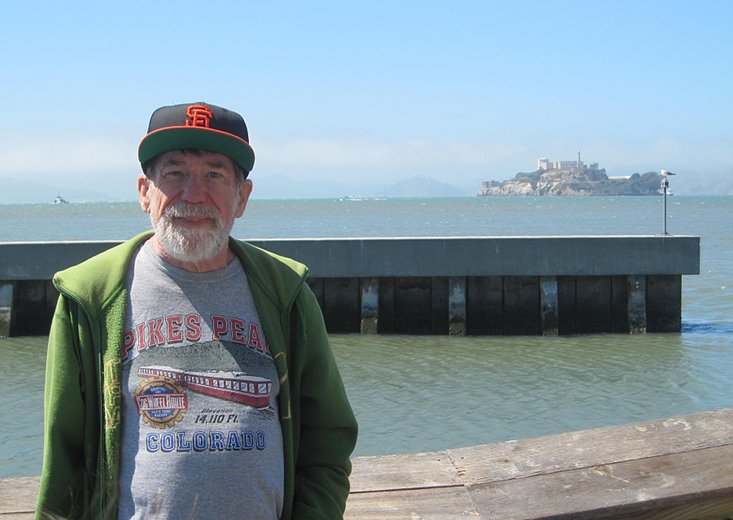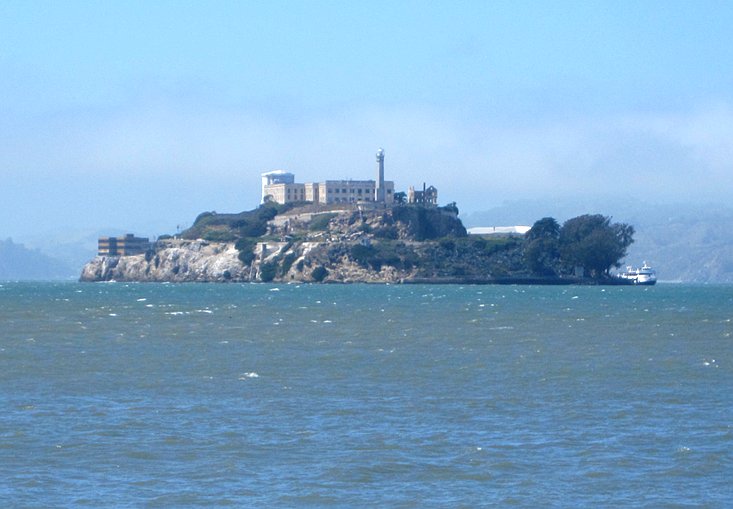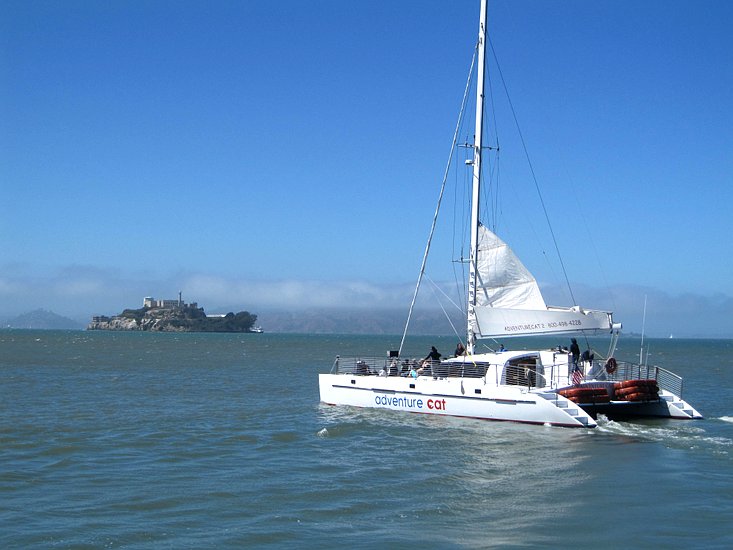 We stopped for some ice cream and then headed for home.
We enjoyed our day together and hope you enjoyed the photos.